Why should I go bicycle touring?
Pre-orchestrated tours are a dime a dozen these days. You can jump on a Contiki bus for a party-filled highlights tour of Europe, you can board a cruise ship circulating Fiji, or you can have an adventure and go bicycle touring with Bike Odyssey.  
For the perfect combination of challenge, comfort and immersion, a bike tour will have you seeing the world on your own terms in a way you've never seen before. If you want to explore Europe or South America outside tourist hotspots, with the guidance of some of the industry's most knowledgeable and experienced professionals, book a bicycle tour today for the following reasons.
For the reward
One of the core reasons our clients choose to go bicycling touring is the accomplishment they feel at the end. How many people can say that they have ridden a bike from Barcelona to Rome?! Not many. At the end of our tours, whether it takes a full month or less, you will feel an undisputed sense of reward for journeying so far in such a small amount of time.
Seeing various landscapes and observing different cultures is rewarding in its own right, doing so concurrently with the physical challenge of covering whole countries on two wheels is even more rewarding! Hear how it made some of our guests feel to experience this achievement: What I thought of my trip.
 
To Learn
With guides spanning a range of occupational backgrounds such as historians, documentary filmmakers, sommeliers, bike mechanics, soigneurs and even archaeologists, you will be provided with immense historical and cultural knowledge as you travel. Anything you want to know about Italy, France, Spain, Chile, Argentina or any other country you find yourself in, your guide will know.
For The Fitness
Do you want to eat all of the culinary delicacies of Europe and South America? Do you want to do this without guilt? A bike tour will allow you to eat all of the local delights and enjoy as much wine as you wish! You will be exerting yourself daily, and not only will you finish the tour having tried a range of new dishes and wine varieties, but you will also have newfound fitness.
Even the seasoned cyclists can reap the health benefits of a bicycle tour with Bike Odyssey, so you will be heading home having satisfied every food temptation along the way and still being able to fit into your jeans!
To See The World
It may seem obvious, but one of the primary reasons we have people sign up for long-range bicycle tours is to see the world in a way you otherwise wouldn't. Rather than sticking to the major cities and tourist attractions, you will visit smaller towns and off-the-path locations that showcase the authenticity of the countries you visit. Just take a leisurely roll on your bike down a road very near you and notice all the things you have never done over the years as you've only zoomed past them in the car!
To truly immerse yourself in other parts of the world you need a bicycle tour that goes at your own pace!
For The Luxuries Of Traditional Travel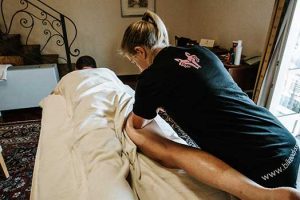 While other bicycle tours focus on taking you entirely out of your comfort zone by camping and traversing difficult terrains, we aim to find a middle ground that caters for those looking to have a comfortable and enlightening experience. With a range of fantastic, local, traditional and unique accommodation and culinary experiences, you will be able to rest up and enjoy the locations in peace.
Increase your fitness, cultural scope, and knowledge base with a Bike Odyssey tour. To ask any question you may have, contact our team at [email protected].