Richard the Lionheart is remembered as an iconic hero of the English-speaking world. It is little known, however, that he didn't speak English, hated living in England and at one stage said: "I would sell London if I could find a buyer!" Our Lionheart tour promises to provide us with some of the best riding and history yet, adventuring from Italy, into Austria, Germany and finally France.
When defeated fighting in The Crusades in the Middle East, Lionheart was returning home to France when he was shipwrecked just off Venice in 1192. It is in this stunning city where we start to follow in his footsteps. Heading north, be ready to hit some serious mountains through the spectacular Dolomites and Austrian Alps. We will ride some of the most famous passes in Europe, and on to Vienna, where Lionheart was captured.
Make your way along the banks of the Danube River, and tough it again through the Austrian Alps and Bavarian Germany. See for yourself the fortresses where Lionheart was held captive and visit a few of Europe's best castles. While being immersed in the culture of these diverse and fantastic regions, work up an appetite to experience the mouth-watering delights they offer. Then take it to another amazing level, when you hit France and ride through the vineyard-clad rolling hills of the Alsace, Burgundy and Loire, following Richard to his resting place in Fontevraud Abbey, near Tours (1.2 hrs by TGV to Paris).
This tour undeniably encompasses some of the most beautiful riding routes, scrumptious food and wine regions, and spectacular castles of Europe.
In 2020 best selling author Ben Kane will have a new historical novel on the shelves - Lionheart! We are proud to announce he will be riding the second stage of the Odyssey with us just a month after the book launch Read more here.
Ride the Odyssey, read the book, cycle with the best selling author!
Enter your details below to receive the full Lionheart Odyssey Catalogue:
Francesca is one of our top guides - as English as they come - her nickname is 'The Duchess'! but with perfect French and guiding and living in France for the last 10 years she is the consummate host!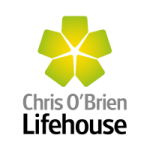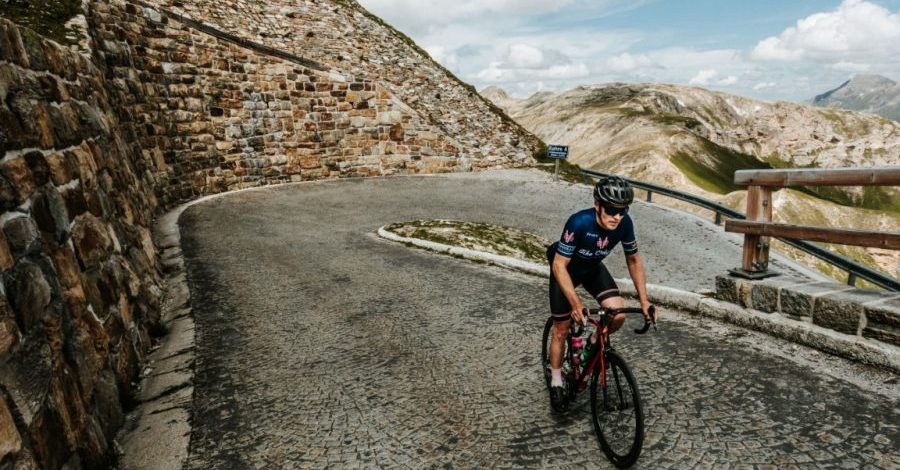 Start in Venice, Europe's most famous city of canals
Ride into Prosecco country, vine clad hills, beautiful Italian villas and an excellent foodies send off!
Ride the best of the Dolomites - the Sella Ronda, Passo Giau, Falzerago and the unforgettable San Boldo
Ride the lesser known but equally epic Austrian Alps including the Grossglockner, one of Europe's most challenging and best climbs!
Austria's Rax National Park - few ride out of it not wondering if they have ever ridden anywhere better
Stay in Durnstein on the Danube, where Lionheart was imprisoned, in the heart of the spectacular Wachau Region
Take in a palace or cathedral on your rest day in the gorgeous cities of Vienna and Salzburg (shuttle into town from hotels on the Danube and in the mountains)
Enjoy the best bike paths in Europe through Austria and Germany - truly exceptional riding including along the magnificent Danube, one of Europe's best rivers
Stay in stunning accommodation - castles, spas, boutique hotels and local delights
One of our best rest day locations on any tour - The Vollererhof spectacular in every way!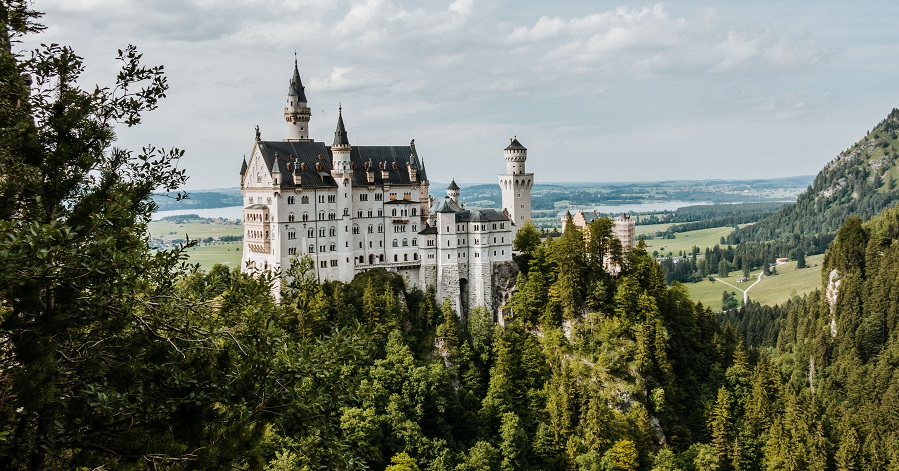 Explore Europe's number 1 best castle - Neuschwanstein
Climb to the Eagle's Nest - Hitler's retreat in the mountains, take on the Kitzhbuhler Horn and roll through Tyrol one of the most beautiful regions in Europe
Ride along stunning Lake Constance and through the Allgäu for amazing cycling landscapes
Climb through Germany's Black Forest, famous for its spas, cuckoo clocks and Grimm's fairy tales!
Cross from beer to wine regions as we roll into France into the stunning vineyard-clad hills of the Alsace, known for both
Climb the Ballon d'Alsace as our final haute categorie climb...or shirt around, the choice is yours.
Cruise through Burgundy along the Grands Crus Wine Route, one of France's principal and best wine-producing areas
Explore and admire Europe's intriguing history of castles and Chateaux in the Loire
Ride in Lionheart's footsteps to Fontevraud Abbey, home to Eleanor of Aquitaine and burial place of the Plantagenets but finish by bike (new in 2020) in Paris!
A rider with us before. A friend, a comrade in the saddle, as brave as a lion. We want to support the Chris O'Brien Lifehouse who supported Richie and his family through their toughest times and make a difference to a very worthy cause. Please read Richie's words below....
"The Lionheart....
Richard I, was the second son of Henry, who rose to be Monarch of the Plantagenet empire in his mid-twenties. Richard led the 3rd great crusade and was renowned as a warrior and leader, loved by his subjects and revered by his enemies. A King of England that never spoke the language. A King that never shied from a challenge, or a worthy cause:
There is no greater champion than Chris O'Brien Lifehouse in the battle against cancer.
Chris O'Brien Lifehouse is a not-for-profit organization dedicated to the treatment and care of those people and their 
families,
affected by this insidious indiscriminate disease. 
I know. I'm one.
So, take up the challenge - ride with Sam and I and become the cycling warrior you always wanted to be.
Follow in the footsteps of the Lionheart, and join the crusade against cancer; be inspired by the people you meet, the places you see, the challenges you'll face and the lives upon which you will have a positive impact."
Richie.
On the 9th October 2018, after a 2 year battle with cancer, Richard Johnson succumbed to this horrible disease. He had been given 3 months to live but, lionhearted to the end, lasted 2 years.  What was clear from every discussion with him and his family was how amazing the Chris O'Brien Lifehouse was in its support of him. While Lionheart is running as a tour for Bike Odyssey we will continue to donate to them. For every rider who signs up to the Lionheart Odyssey, we will donate $500 to the Chris O'Brien Lifehouse. There are no obligations on the riders, this is purely a donation from Bike Odyssey. 
The Chris O'Brien Lifehouse is a not-for-profit, independent comprehensive cancer centre, offering everything a cancer patient needs in one place, including advanced surgery, chemotherapy, radiation therapy, clinical trials, research, education, complementary therapies and psychosocial support. 
We donated $3000 in 2018 and $4000 in 2019.
A tour which gives us an excuse to stay in castles! This sounds perfect to us. As always, we have chosen places which are authentic and unique, fortunately there are an abundance of these in the areas we cover on Lionheart. Below are a sample of the Castle, Schloss and Chateaux on offer.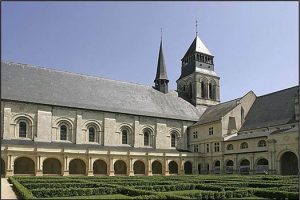 Lionheart's route promises a heavenly tour for your tastebuds. Our first week takes us from the delectable seafood of Italy's Veneto, to the hearty mountain food of Austrian's Tyrol (bacon and cheese dumplings - perfect cycling fuel!) We then head to the flatter lands of Germany where their world renowned beer will sate your well deserved thirst! Rolling into France, you will explore the exquisite food and wine these regions are famous for. The only dilemma you will face is whether you can try it all?!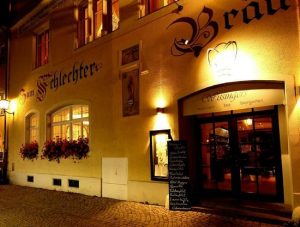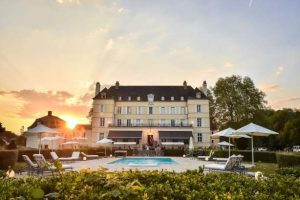 Richard, king of England from 1189 to 1199, later known as the 'Lion Heart' was a hero to his subjects and remains an iconic figure in England today.
He was born on 8 September 1157 in Oxford, son of Henry II and Eleanor of Aquitaine. With his brothers and family he fought in the great rebellion against their father in 1173. In 1183 his brother Henry died, leaving Richard heir to the throne. Henry II wanted to give Aquitaine to his youngest son, John. Richard refused and, in 1189, joined forces with Philip II of France against his father, hounding him to a premature death in July 1189.
He possessed considerable political and military ability. However, as king, Richard's chief ambition was to join the Third Crusade, prompted by Saladin's capture of Jerusalem in 1187. To finance this, he sold sheriffdoms and other offices and in 1190 he departed for the Holy Land. In May, he reached Cyprus where he married Berengaria, daughter of the king of Navarre. Richard arrived in the Holy Land in June 1191 and Acre fell the following month. In September, his victory at Arsuf gave the crusaders possession of Joppa. Although he came close, Jerusalem, the crusade's main objective, eluded him. Moreover, fierce quarrels among the French, German and English contingents provided further troubles. After a year of stalemate, Richard made a truce with Saladin and started his journey home.
Bad weather drove him ashore near Venice and he was imprisoned by Duke Leopold of Austria in Dürnstein castle before being handed over to the German emperor Henry VI, who ransomed him for the huge sum of 150,000 marks. The raising of the ransom was a remarkable achievement which bankrupted England. In February 1194, Richard was released. He returned at once to England and was crowned for a second time, fearing that the ransom payment had compromised his independence. Yet a month later he went to Normandy, never to return. His last five years were spent in intermittent warfare against Philip II. While besieging the castle of Châlus in central France he was fatally wounded and died on 6 April 1199. He was succeeded by his younger brother John, who had spent the years of Richard's absence scheming against him.
*Image above is from a 13th-century manuscript showing an imaginary encounter between Richard the Lionheart and Saladin.
Sam and the Bike Odyssey team exceeded our expectations on every level. Each and every day of our first European cycle adventure delivered memories of people and places that will last a lifetime. A test of mind and body, but a rich and rewarding experience that has whet the appetite for more of the same. We'll be back.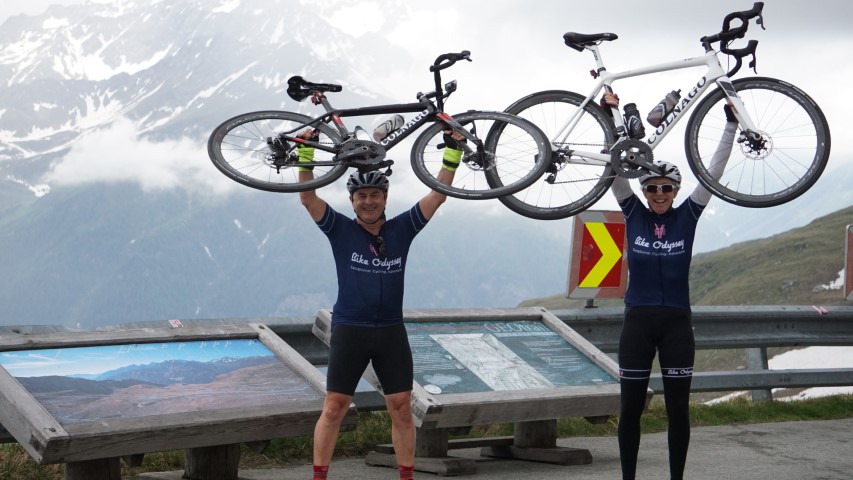 Michael and Louise Clifton
Without a doubt your guides (and Sam is included), are the best I've had on any tour, and I've ridden more tours than I can count across the US, Europe and South America. Great personalities and extremely helpful. Also very accommodating to personal preferences (bananas and Cokes!). This is what will keep me coming back to Odyssey tours. Also extremely important – your willingness to let riders leave whenever they want in the morning and have the bikes out and ready to ride early — before breakfast. Much appreciated.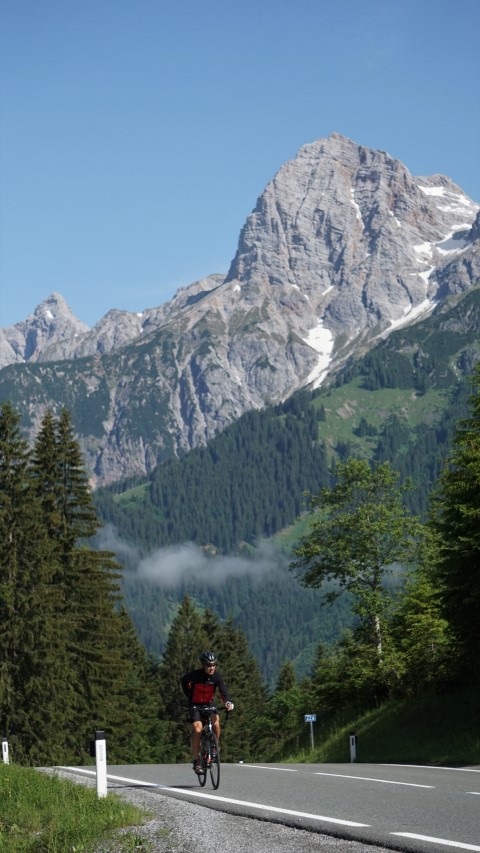 Wayne Riley
Organising a custom tour in a foreign country where you are not fluent in the language can be intimidating as you are always trying to consider your groups individual needs and abilities, Getting to know Sam and then working with Bike Odyssey is so refreshing in that they were able to provide a very high end experience, while feeling like it was effortless on our end. The team was always working hard in the background to make sure our customised Hannibal adventure unfolded seamlessly and going by the feedback from our group and the sign up for Lionheart it's clear they were effective.

Sam's approach is calm and confident and the route choice as well as accommodation was memorable. I would highly recommend engaging Bike Odyssey as your choice.

Paul Traynor
Eastern Explorer Excellence!! We had such a fantastic two week custom tour with Bike Odyssey. 9 friends from Adelaide, of varying abilities, embarked on an epic 1,400kms from Görlitz on the German/Polish border, all through Poland, with a rest day in Gdańsk, ending in Vilnius, the capital of Lithuania. The organisation of the trip was perfect, Max and Francesca our tour leaders could not have done more for us. Great hotels, wonderful food, and great technical help from Frannie who made us all into Hammerhead converts and experts within no time at all! No more dodgy paper maps and getting lost, Hammerheads are the way forward! Literally!

Thanks Bike Odyssey for a brilliant tour, we look forward to the next one!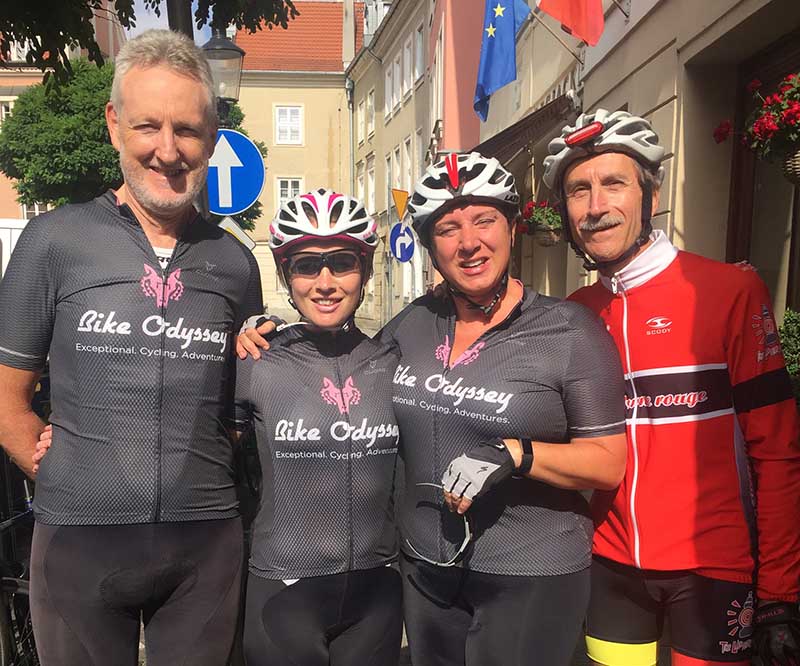 Hannah Schultz
Well, what can I say other than brilliant! Hannibal 2017 was 16 days of brilliant riding, excellent accommodation and the guides were just second to none. Sam, Max and the team are committed to ensuring that you have the trip of a lifetime, to which I did. I would recommend bike odyssey as the best cycling company to take you on an adventure through Europe and beyond! Do it!!!…..you won't regret a single minute. Thanks Sam and team for a wonderful trip!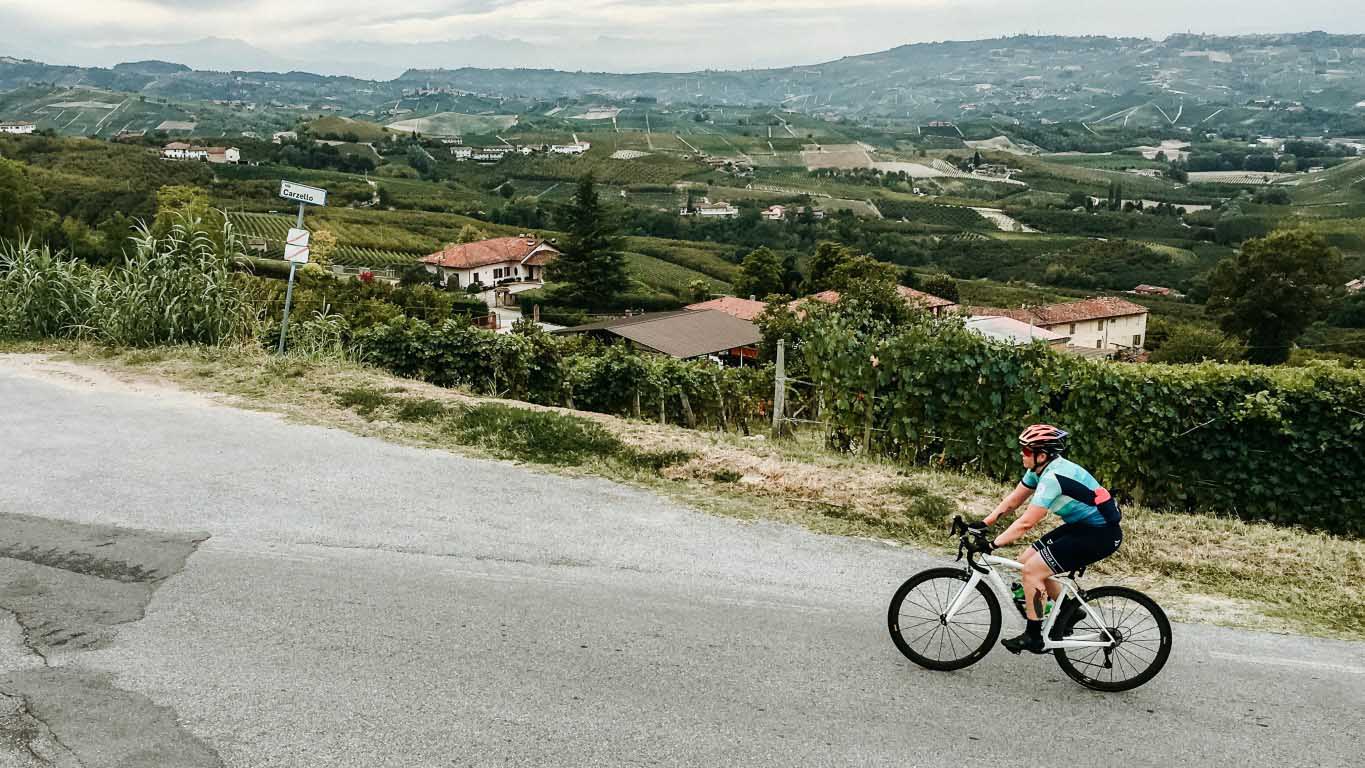 Amanda Copp
The cycling routes, guides, food, wine and accommodation were all great. Such a memorable trip. I highly recommend bike odyssey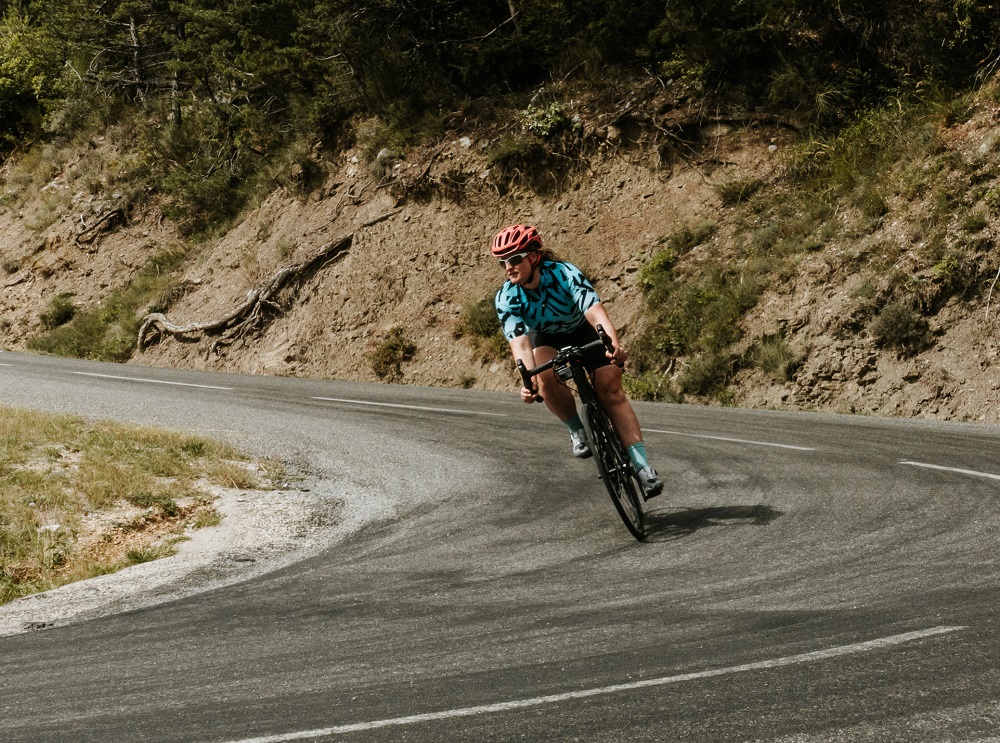 Sarah Armstrong
Awesome Guides, fantastic accommodation, best riding ever. If you ride a bike book a holiday with these guys, you won't regret it.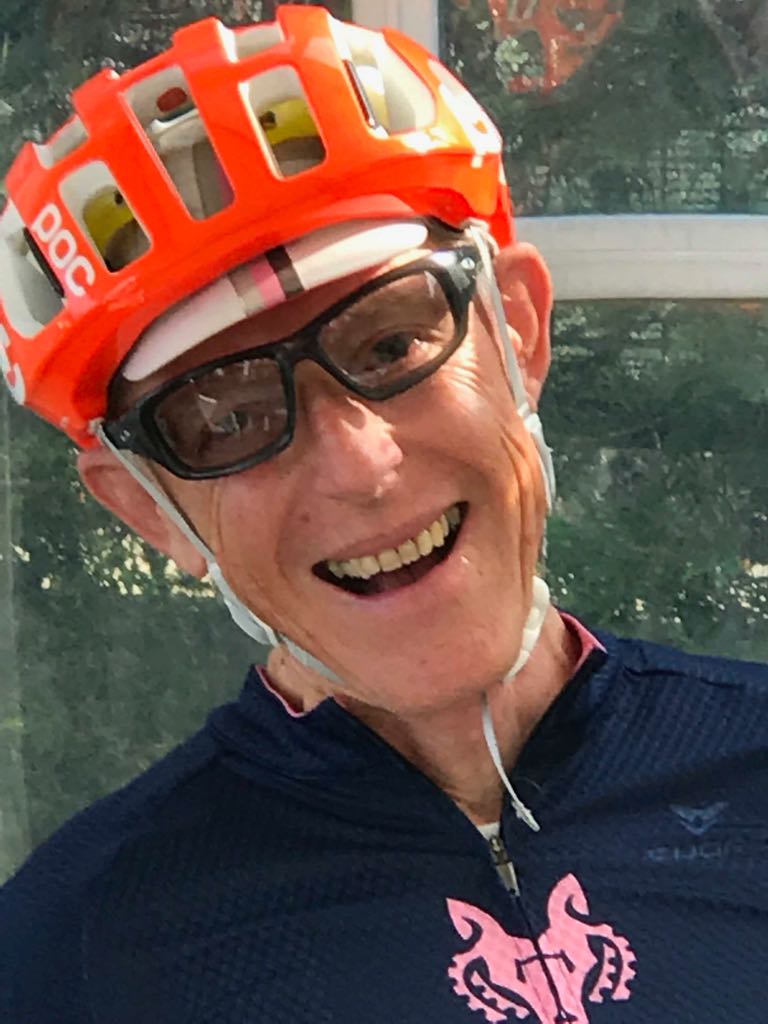 Peter Rau
Thank you Max for being such an excellent guide during our Hannibal Tour. Your infectious enthusiasm was invaluable and the way you supported the whole group throughout each day was fabulous. I felt very safe with you as our tour leader during the first few days and appreciate your motivating and fun loving personality from the beginning to the end of the trip. And last but not least, your Spanish mints (with accompanying jingle) each morning were vital to a good start to the day.

Megan Rigney
I felt that all the guides and their contributions were extraordinary all went over and above to ensure that we were in the right place, their individual and team contributions were excellent as was their personal skill sets all were able to walk the talk with no trouble.

Martyn Smith
The guides were amazing…..excellent in fact. Particular mention has to go to Mark. He is as solid and reliable and friendly as you could ever wish for. Nothing was too much for him – even with a stinking cold towards the end, he was ever present and friendly. The image of him at the top of Col Agnel in gale force words and horizontal rain, packing bikes into the trailer will stay with me for a long time.
The other guides were all excellent and genuinely could not do enough. They made the trip very easy and all we had to do was concentrate on riding our bikes.

Pat Marshall
I was captivated from the first by the notion of historically themed epic cycling journeys, but I had no idea about the level of real support that Sam and his team was going to provide. Our journey was certainly epic in every way; the daily distances stretched me physically and we were unlucky to cop some really wet weather during the first weeks of the tour. The support really amazed me. There were days when we arrived at our destination soaked and nearly done in, but our bikes were whisked away for clean up and we were met with enthusiastic congratulations from the team and snacks and drinks for an immediate pick-me-up. This was always followed by utter relaxation in wonderful accommodation and great food. On the ride itself, the bike guides were a revelation to me. The last part of the climb to the Gotthardt was looking a bit grim until a smiling face appeared at my side and suggested a pause for a photo opportunity might just let me catch my breath. Despite being the last rider at the col who wanted to make the cold descent in the mist, companion riders and guides all encouraged me to go for it.

Dianne Batten
Despite having had a "one in a century event" as far as the amount of rainfall is concerned (there have been record floods in this part of the world), and precipitation for 5 out of the past 6 days, everyone is still in good spirits and, if anything, the sense of a group identity is stronger than ever. This in itself is a fine testament to both Sam's organisation and the great team he has put together to support us. And the service in making sure all our bikes are cleaned up, re-lubed, and with gears tuned each morning – often in the rain – through these days of inclement weather has been magnificent. Through it all, Sam has remained totally unfazed and this has helped us all through. With the fantastically conceived historical nature of this trip, the brilliant route and wonderful accommodation as well – not to mention Sam's excellent historical interpretations – it's hard to imagine a more interesting, rewarding and challenging tour.

Doug Bruce
As a 65 yr old with 2 metal hips, I joined Sam's very first Hannibal tour, with some appreciable trepidation. But any misgivings I might have entertained dissipated quickly. Stunning views, friendly and ever helpful guides, scrumptious local fare and excellent accommodation more than compensated for the fading grumblings of an initially reluctant body. By the 3rd day all fatigue was forgotten as I made friends with riders from very different backgrounds, learnt some useful lingo and soaked up sights, smells and history of a most interesting part of the World.

Bob Hofman
Sam did a faultless job running the tour from the hotels to the food, the support, the hire bikes and the incredible history of Hannibal along the way, I cannot imagine how it could have been executed any better. The guides were professional, dedicated, friendly and supportive. Their experience shone through and is their greatest asset.
I already have my next epic tour planned, and it wont be the last.

Jason Langer
The Hannibal Expedition has been the major riding highlight of my 20-year riding career. The scenery, food wine and accommodation were something I have no hesitation in recommending. For me, the greatest plus was achieving the challenge the Hannibal Expedition's thoughtfully crafted route provides. Plenty of personal challenge, in beautiful and historic countries, with almost no traffic. What more could you ask for.

Stephen Seymour
The guides? What a team! On and off the bike the guys could not have been better. Their focus was on ensuring that everyone was safe and enjoying themselves. Nothing seemed to be too much trouble. They handled sometimes difficult situations , with grace, and good humour. And as an added bonus Mark and Dirk's photography is simply stunning. So I've done 2 epic trips now, thoroughly indulged and enjoyed myself both times.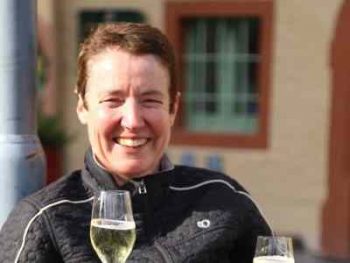 Sharon Watson
Max, Sam and Mark, what a trip! The finest food and wine from France, the best roads of Germany, Polish castles, new age Baltic states, and behind the romance of Russia. We did more than follow Napoleon's footsteps, we opened up a new world. My life is enriched because of the 2015 Napoleon tour.

James Sulzburger
Sam, a fan​tastic tour for the adventurous with the usual epic adventure standards – well researched, great accommodation and meals and the best of guides and support. This tour has a variety of landscapes, terrain, cultures and is filled with history both ancient and modern.  There wasn't a day when I thought I'd prefer to be somewhere else.

Kay Jacob
Sam, Max, and Mark, thanks guys, in your role as tour operators and guides your professionalism, work rate, attention to detail and commitment was second to none.

Gary Powell
Sam, your team did a magnificent job in the planning & executing of this tour – the castles, chateaux, monasteries & mansions we stayed in were amazing ( who could forget Ziggy?)!

Ruth Kerr
What an amazing holiday! You can eat and drink as much as you like and you still go home fitter and trimmer than when you left! Wait till Woman's Weekly or Cosmo hear about this holiday! You guys'll be booked solid till early retirement. This was undoubtedly the best long weekend of my life so far. I'll be back next year for at the very least a full stage, if not more! My legs look forward to cashing this cheque which my hand is currently writing!

Will Wetherall
The guides on the Hannibal Expedition were excellent. They are excellent organisers, who think ahead, and are always looking to make the best possible experience for the riders, whether this be making sure the bikes are in top condition, or the picnics lunch is in "the spot", or the evening meal is an experience to remember. The guides are happy to answer to questions on the route, and change things as weather or circumstance require. Sam's historical knowledge and has willingness to share this knowledge really added to the trip.
I am very much looking forward to riding with them again.

Stephen Seymour
This was by far the most fun I have had on a bike. It was a pretty stern physical test for me, and thus perfect. I eyed off the van once or twice but never had to get in it. Lovely places and lovely routes that you would never find by yourself, and all fully supported.

Ted Robinson
Hannibal Barca, the wily Carthaginian General, was a fine strategist and leader. His attempt to conquer Rome by taking war elephants across the Alps was a real feat. If you wish to ride across the Alps, in fine style, without the support of war elephants, then you should sign up for this tour. They are great operators and their tour is first class.

Roddy Johnson
It is a rare thing to experience something that changes your perspective on life permanently, even more rare when that something is a choice, and not a challenge that life has forced upon you.
The Hannibal Tour did just that, it changed my perspective on life. I started the tour with very high expectations, to see the best of Europe, to make friends, to challenge myself physically. What it achieved was well beyond this. The Hannibal Tour covered some of the most extraordinary landscape I will ever see, including times when I truly was on top of the world. Meeting the physical challenge of 26 days of cycling when I have never in my life before been a cyclist has left me with an incredible belief that anything is possible in life. I have made lifelong friends from across the globe. On this tour, I felt more alive than I had since I was a kid. We all laughed hard, ate and drank like kings, and at the top of the Alps I cried with joy. And all this, from the seat of a bicycle.

Jason Langer
Sam had obviously put a lot of time and effort into researching and organising the Hannibal Epic. The detail in the planning is obvious from the start and resulted in a magnificent experience every day. The hotels, restaurants, routes, lunch stops including several picnics, coffee breaks and extras such as wine tastings and farmhouse meals were superb. An added feature of their tours is the historical aspect which was regularly explained to us in regard to our location. I feel very lucky to have found this tour and to have been able to participate as it was challenging, unforgettable and a great opportunity to meet other like minded cyclists and create new friendships. It was hard coming home after such a unique experience. Thank you Sam.

Kay Jacob
To go on a trip that has congruency with the challenge of the ride -the epic and the history, gastronomy, the culture, the landscapes and to provide such intelligent support is amazing . I loved it, felt challenged, gave myself to the whole experience and have no criticisms, just grateful for a marvellous trip.

Bernadette Redfern
The 25 days I spent on the road with Sam was the best month I have had in my life. To be able to travel through Spain, France and Italy, and to see, do, eat and enjoy so much, was a real privilege. Sam eliminates any stress that may come with such a huge undertaking. Really, all you have to do is keep pedalling and not lose control of your bike when you pinch yourself to check you are not actually dreaming.

Felix Lowe
See all our testimonials