We love nothing more than working with you to create your perfect Odyssey. Whether this is a fully customised journey (routes, distances, hotels, restaurants, guides etc) or your very own private odyssey, or a combination of both.
"Sam's approach is calm and confident and the route choice, as well as accommodation, was memorable. I would highly recommend engaging Bike Odyssey as your choice."
Paul Traynor - Berry Mountain Cycles
Custom Hannibal 2017, Custom Lionheart 2019
Our experience in creating tours around the world is proven. The team has created tours for close to 20 years for not only tour groups but the BBC documentary team. Our methodology is simple. Depending on your desired tour location, one of our tour design specialists will consult with you to create the perfect odyssey for your group. Whether this is an adaptation of one of our odysseys or a complete tour development, custom building trips is our passion - hence why all our journeys are unique - we love to think outside the box and create exceptional adventures.  Whatever kind of adventure you want, we are very happy to plan in-depth to make an exceptional odyssey that suits you.
To take the first step contact Sam, our founder, at [email protected] to begin the process.

Paul at Berry Mountain Cycles requested Bike Odyssey to adapt Hannibal to his clientele. With a strong cycling scene and a large varied level riding group we wanted to ensure everyone got the most out of the journey. We ran a split start Hannibal. One group riding the high Pyrenees to begin with the other starting closer to Costa Brava on flater roads.  After 5 days the group rejoined in Carcassonne. This enabled the more hardcore riders to tick off some of the Pyrenean epic climbs, while those more relaxed riders rode still challenging roads but more eased their way into the journey. The group was 24 riders (plus 4 guides including a masseuse).
"Getting to know Sam through the custom tour development process and working with Bike Odyssey is so refreshing in that they were able to provide a very high-end experience while feeling like it was effortless on our end. The team were always working hard in the background to make sure our customised Hannibal adventure unfolded seamlessly and going by the feedback from our group and the sign up for Lionheart it's clear they were effective." - Paul Traynor - Owner Berry Mountain Cycles BMC Hannibal 2017
"The guides were amazing…..excellent in fact. Particular mention has to go to Mark. He is as solid and reliable and friendly as you could ever wish for. Nothing was too much for him – even with a stinking cold towards the end, he was ever present and friendly. The image of him at the top of Col Agnel in gale force words and horizontal rain, packing bikes into the trailer will stay with me for a long time. The other guides were all excellent and genuinely could not do enough. They made the trip very easy and all we had to do was concentrate on riding our bikes." - Pat Marshall BMC Hannibal 2017
"I felt that all the guides and their contributions were extraordinary all went over and above to ensure that we were in the right place, their individual and team contributions were excellent as was their personal skill sets all were able to walk the talk with no trouble." - Martyn Smith BMC Hannibal 2017
"Thank you Max for being such an excellent guide during our Hannibal Tour. Your infectious enthusiasm was invaluable and the way you supported the whole group throughout each day was fabulous. I felt very safe with you as our tour leader during the first few days and appreciate your motivating and fun loving personality from the beginning to the end of the trip. And last but not least, your Spanish mints (with accompanying jingle) each morning were vital to a good start to the day." - Megan Rigney BMC Hannibal 2017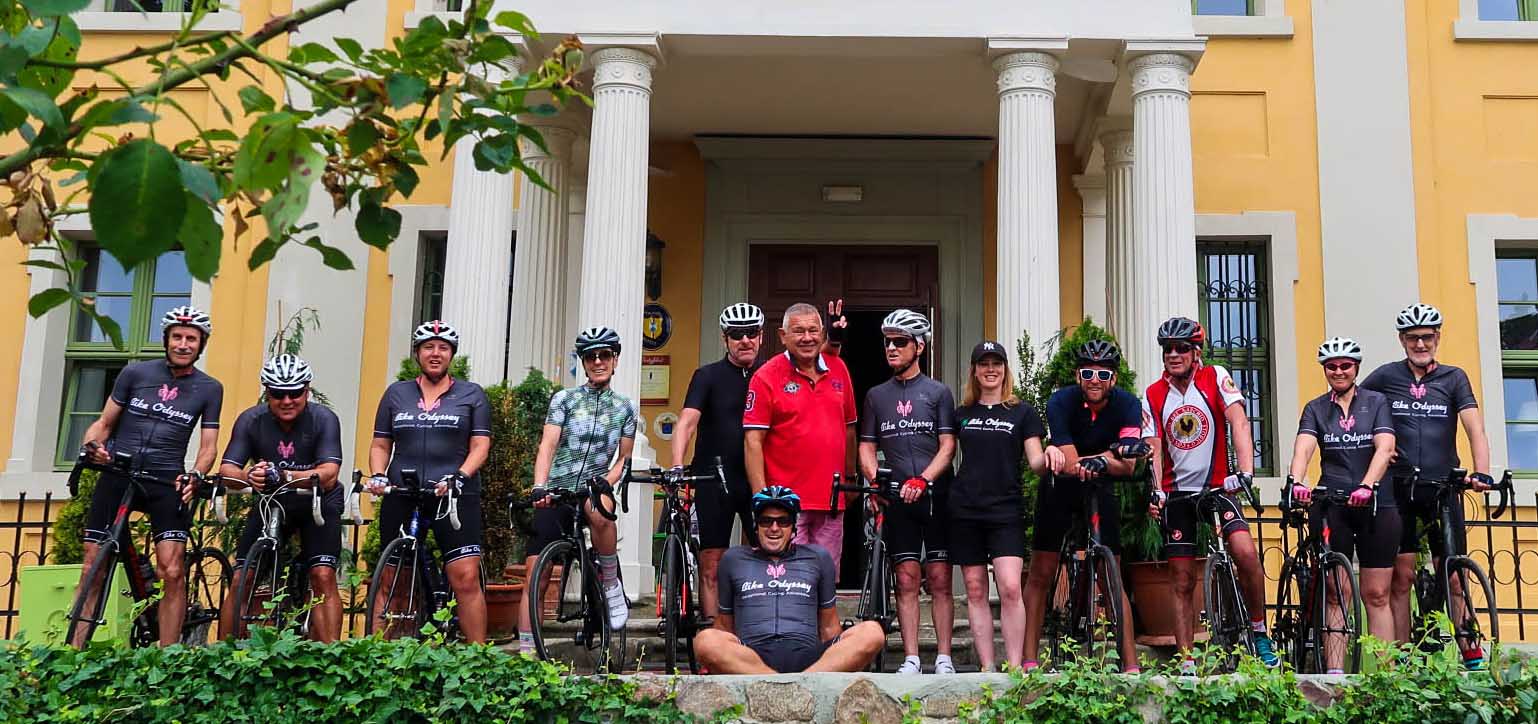 We met Hannah at an event in Australia. We chatted about what tour would suit her crowd. With many experienced travellers in her group we wanted to go somewhere less travelled. The group also had a preference for challenging but flatter riding. So we adapted a tour we have run before in Eastern Europe riding from Gorlitz to Vilnius. The terrain up the Vistula, across the Masurian lakes to Lithuania is beautiful and the towns - Torun, Gdansk, Poznan are all historical and fantastic to explore - both for culture and nightlife.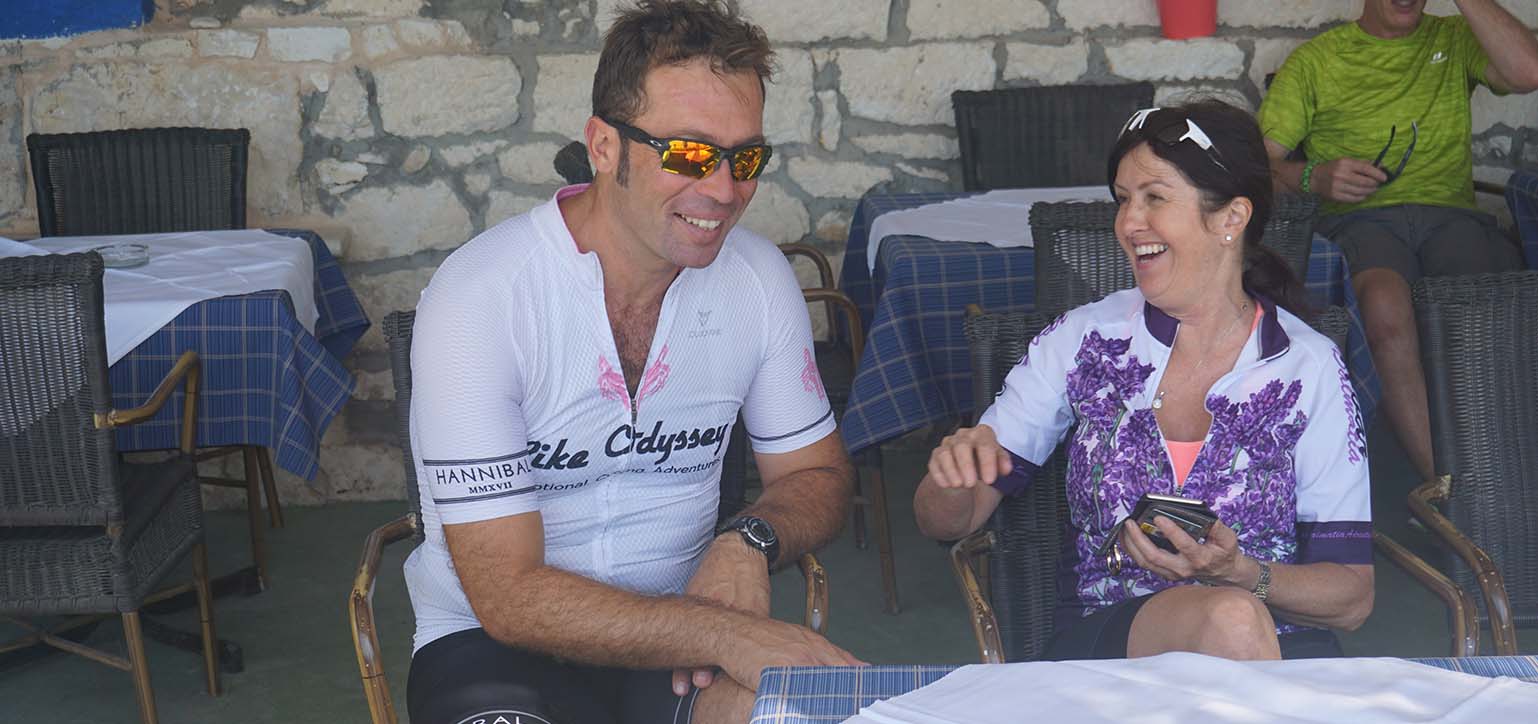 Justine brought a lovely group of girls to do a custom version of our Venetians - Venice to Dubrovnik Odyssey. With a little tinkering 9 ladies set of from Venice on a mixture of hybrid and e-bikes through Istria, along the stunning Croatian coastline and island hopping into Dubrovnik. This was their first tour with Bike Odyssey, but they have returned and ridden Lionheart and have a custom 'The Odyssey' booked in 2022, this time with husbands in tow!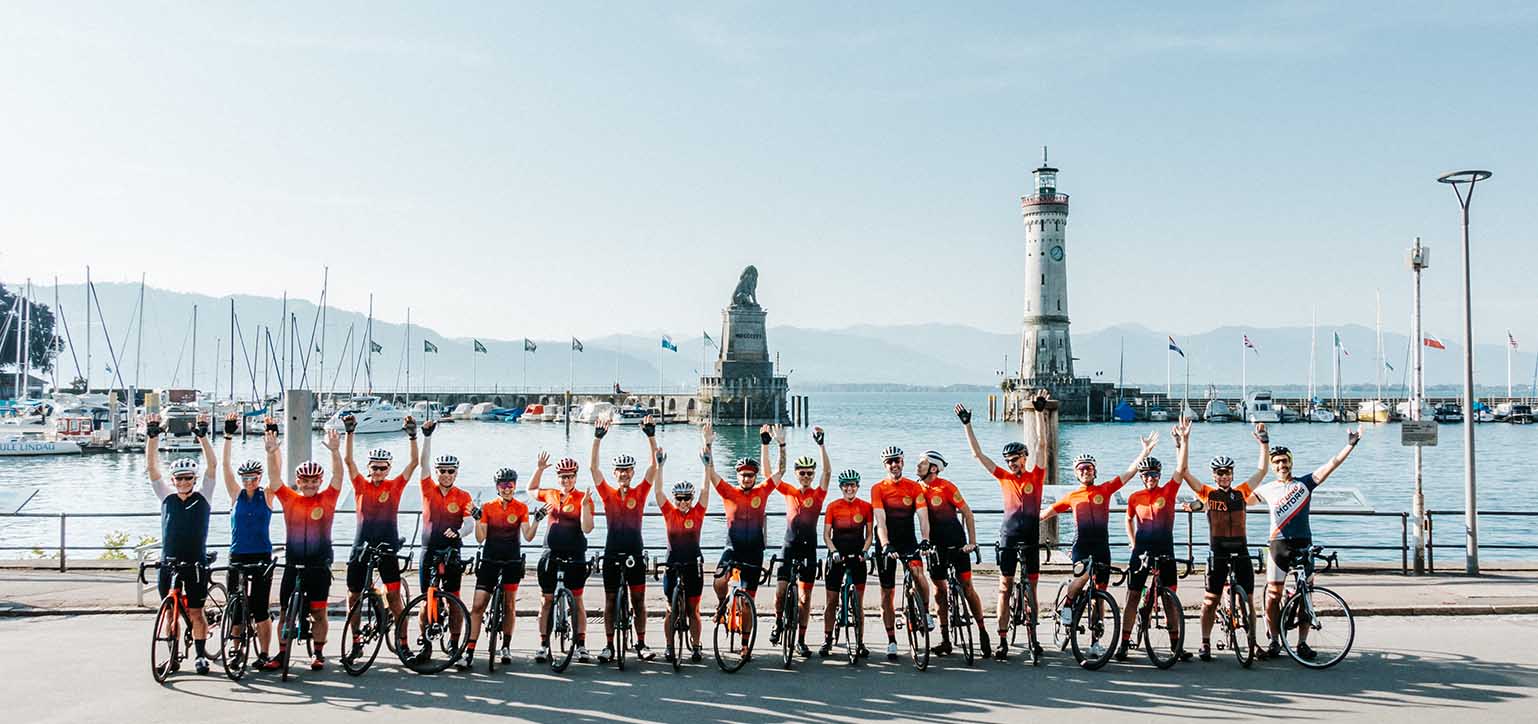 The BMC crew are back! Working with Paul and Megan of Berry Mountain Cycles again was a pleasure as we took on the best of the Dolomites. We customised our Lionheart Odyssey to make it work best for the team which essentially meant more mountains, including a dash to Stelvio to take on that beheamoth.  We are proud to say they will be back again in 2021 for Othello - Marrakesh to Porto.