Our historical adventurer....
We are proud to announce we have Dr Sam Willis joining the Venetians Odyssey. Sam is an award-winning historian, archaeologist and broadcaster who has made ten TV series for the BBC and National Geographic that have been watched by millions of viewers worldwide. He has made TV documentaries on the Silk Road – travelling from Venice to Beijing; the Maritime Silk Road – travelling from Shanghai to Athens via the coasts of Malacca, India, Africa and Arabia; and the new Silk RailRoad – a railway that now connects London with Beijing, so he is the perfect accompanying historian for the tour!
The Tour.......
Venice, one of the most romantic cities in the world with its unique architecture, bustling canals and magical feel. The Venetian Empire lasted just over 1100 years: 697 - 1797. The location of Venice spurred creativity, imagination and exploration, and was also home to one of the most famous explorers, Marco Polo.
Marco Polo was not the first European to travel to Asia, but he was the first to chronicle his adventures and share it with the rest of the world. In the spirit of adventure, we will also explore the former Venetian Empire through food, wine, and travel.
Our journey will have us circumnavigate the Adriatic Sea heading north out of Venice, with its series of islands, marshy lagoons and intriguing architecture. See for yourself why people claim this to be the most scenic coastline in the world.
We will experience the charm of the Istria Peninsula, the amazing sunsets of the Dalmatian Islands, and the unique cities of Venice, Split, and Dubrovnik. This odyssey encompasses scenic cycling routes, exquisite local food, wine, cheese and olive oils, along with amazing UNESCO cities. Get the real feel from the saddle, and experience why the Venetian Empire lasted for 1100 years.
Want a real insight into the tour? Our Marco Polo themed tour ran twice in 2018 - Here is a guest's blog about their journey with us and another guest's Youtube channel!
Enter your details below to receive the full Venetians Odyssey Catalogue:
Isabel is THE multi-tasker. Isabel took on Venetians as her baby in 2017, setting it up from nothing to build a truly fantastic, visually stunning, historical Odyssey. Avis, rider on Venetians 2018 said it best: "Isabel, with the most amazing warmth and interpersonal empathy, dedicated to ensuring the happiness of everyone on tour."
Start in Venice, Europe's most famous city of canals
Head to Slovenia's most beautiful city - Piran
Immerse yourself in the Istria Peninsula with its ancient history and towns of marble stone streets...
Roll through the gorgeous Dalmatian Islands of Cres, Losinj and Ugljan
Enjoy Diocletian's Palace - a UNESCO World Heritage Site, in Croatia´s stunning city of Split
Explore the ancient theatre in Hvar, along with its storied bay
Cruise through the Adriatic on a boat exploring the topaz colour of the sea
Spend time on Korcula Island, which some Venetians claim to be the birthplace of Marco Polo
Walk the walls of Ston - a spectacular 13th century defensive wall - the 6th largest building in the world
Try the unique and delicious tastes of Dalmatia from Peka to olive oil and wine
Finish your journey in Ragusa, or now known as Dubrovnik, and witness for yourself why this is one of the most beautiful cities in the world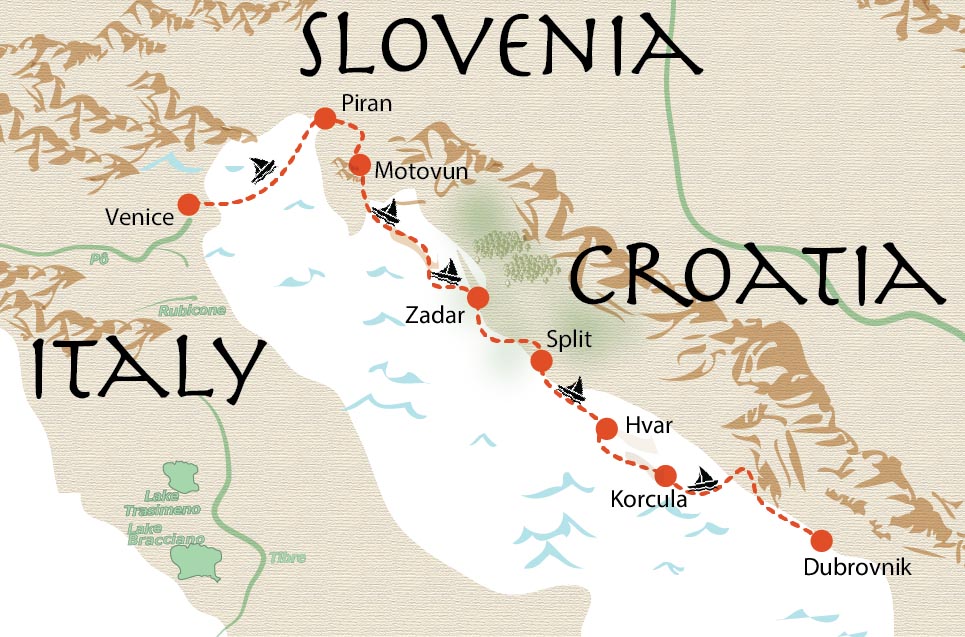 A tour with stunning views of the Adriatic allows us to hear the sea and experience stunning sunsets from our chic and luxurious hotels. Look below at some of the places where we will stay...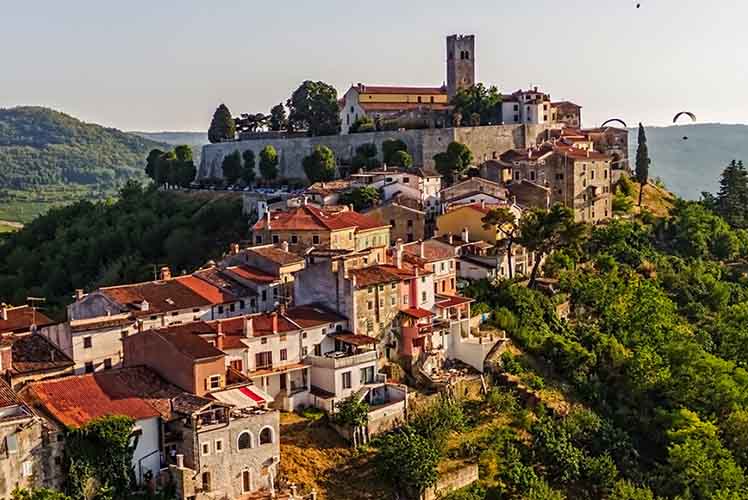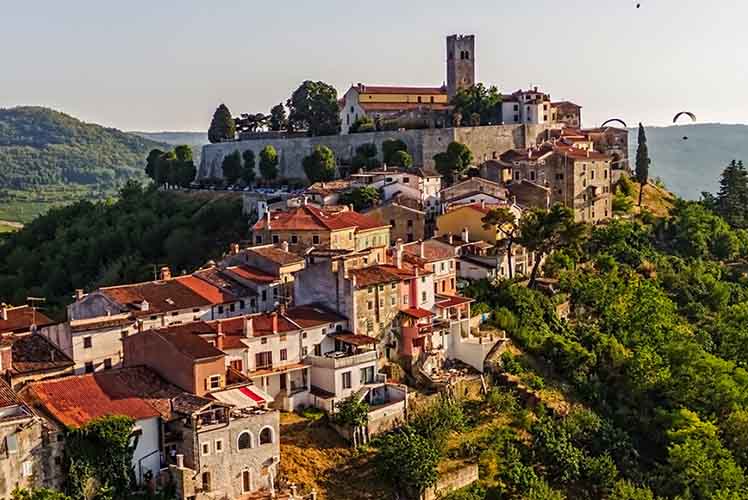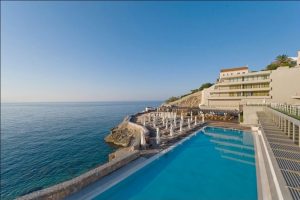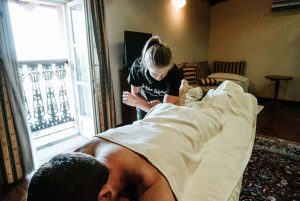 Following in the footsteps of the Venetian Empire, the food will leave you wanting more. Starting off with amazing coffee and gelato in Italy, we will then begin to explore the heart of Dalmatia with its amazing and award winning cheese, wine and olive oil. You will enjoy the fresh fish and unique dishes of the Adriatic sea, along with ancient traditional dishes.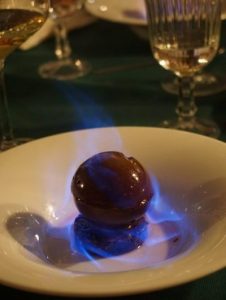 After exploring Diocletian's Palace and maybe the frog museum (unbelievable!) you are in for the dinner you will always remember. Overlooking the Adriatic, enjoy food that is intriguing as well as a gastronomical delight.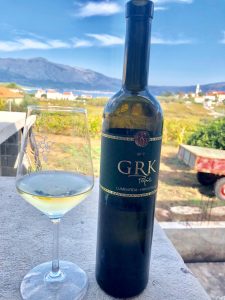 The stunning winery, Popic, makes only 3000 bottles of Grk wine each season. Our lunch and a wine tasting here was said by one of our guests to be one of the best things he had done in his life!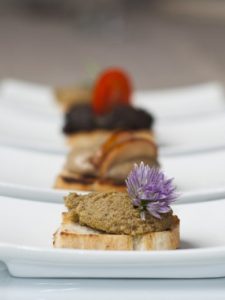 Gondolas gliding through tranquil canals, the melodies of gondoliers filling the air, all with the backdrop of baroque architecture. This is Venice. Considered one of the most romantic cities in the world, Venice has been woven into the histories and imaginations of generations.
The Venetian Empire began with the formation of Venice on the 25th of March, 421 A.D. and flourished for the next 1100 years. The strategic position of Venice not only provided the city with an ideal location for trade through the Mediterranean, but it also protected the city from invasions by land and sea. As the Venetian Empire flourished, its territory grew and expanded. The Lion of San Marco could be seen through most of the Adriatic and even into the Aegean Sea as far east as Athens, Crete and even Cyprus.
The Venetian Empire gave us notable characters and household names such as Marco Polo, Casanova and Titian. The sun began to set on the Venetian Empire when the new world was discovered and the trade routes began to shift. This allowed for an opportunistic and strategic mastermind, Napoleon, to close the door on one of the world's longest running empires.
Marco Polo, one of the great travellers in history.
Whether he was born in Venice or Korcula, Croatia (we will visit the house), was the subject of one of our blog posts. However, there is little doubt in his influence on world history and the developing contact between East and West.
Marco's first epic trip was in 1271, he was 17 years old. He travelled for 4 years with his father and uncle to the Mongol Empire in China – Polo sailed south from Venice, Italy, in the Mediterranean Sea to the Middle East. They then went southeast overland to Persia (now Iran), through the Pamir Mountains and the Gobi Desert, to Beijing, China. They explored the area south of Beijing, including Yunan and Szechuan. He was to stay in the Mongol Empire for 17 years as an advisor and aide to Kublai Khan.
When he eventually returned to Venice, at the age of 44, he was captured by the Genoese who were at war with Venice. He was put in jail and during this time he dictated his book to another prisoner, Rustichello da Pisa, who was an Italian romance writer! The Travels of Marco Polo was therefore co-authored by Rustichello who clearly gave it it's flair!
His book was printed in Italian, Latin and French and essentially describes the Silk Road to China. After the Mongol Empire collapsed, it was basically impossible to go to those same areas that Marco had once explored so his book became the definitive description of those regions.
He is buried in the Church of San Lorenzo in Venice, where we are happy to take you on the first day of the tour if you wish, as we certainly won't be riding all the way to China!
Sam and the Bike Odyssey team exceeded our expectations on every level. Each and every day of our first European cycle adventure delivered memories of people and places that will last a lifetime. A test of mind and body, but a rich and rewarding experience that has whet the appetite for more of the same. We'll be back.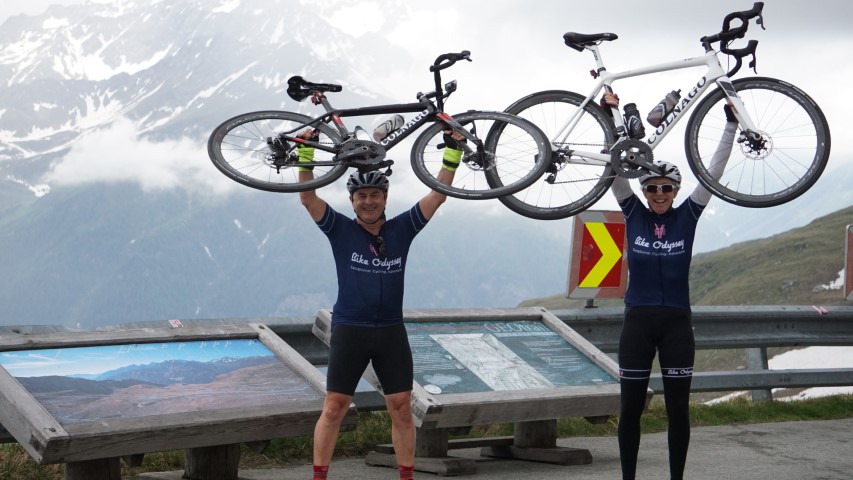 Michael and Louise Clifton
Without a doubt your guides (and Sam is included), are the best I've had on any tour, and I've ridden more tours than I can count across the US, Europe and South America. Great personalities and extremely helpful. Also very accommodating to personal preferences (bananas and Cokes!). This is what will keep me coming back to Odyssey tours. Also extremely important – your willingness to let riders leave whenever they want in the morning and have the bikes out and ready to ride early — before breakfast. Much appreciated.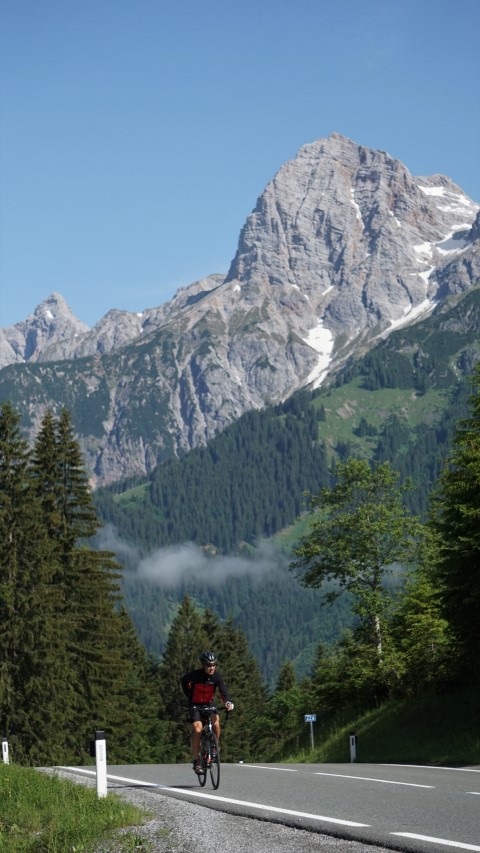 Wayne Riley
Organising a custom tour in a foreign country where you are not fluent in the language can be intimidating as you are always trying to consider your groups individual needs and abilities, Getting to know Sam and then working with Bike Odyssey is so refreshing in that they were able to provide a very high end experience, while feeling like it was effortless on our end. The team was always working hard in the background to make sure our customised Hannibal adventure unfolded seamlessly and going by the feedback from our group and the sign up for Lionheart it's clear they were effective.

Sam's approach is calm and confident and the route choice as well as accommodation was memorable. I would highly recommend engaging Bike Odyssey as your choice.

Paul Traynor
Eastern Explorer Excellence!! We had such a fantastic two week custom tour with Bike Odyssey. 9 friends from Adelaide, of varying abilities, embarked on an epic 1,400kms from Görlitz on the German/Polish border, all through Poland, with a rest day in Gdańsk, ending in Vilnius, the capital of Lithuania. The organisation of the trip was perfect, Max and Francesca our tour leaders could not have done more for us. Great hotels, wonderful food, and great technical help from Frannie who made us all into Hammerhead converts and experts within no time at all! No more dodgy paper maps and getting lost, Hammerheads are the way forward! Literally!

Thanks Bike Odyssey for a brilliant tour, we look forward to the next one!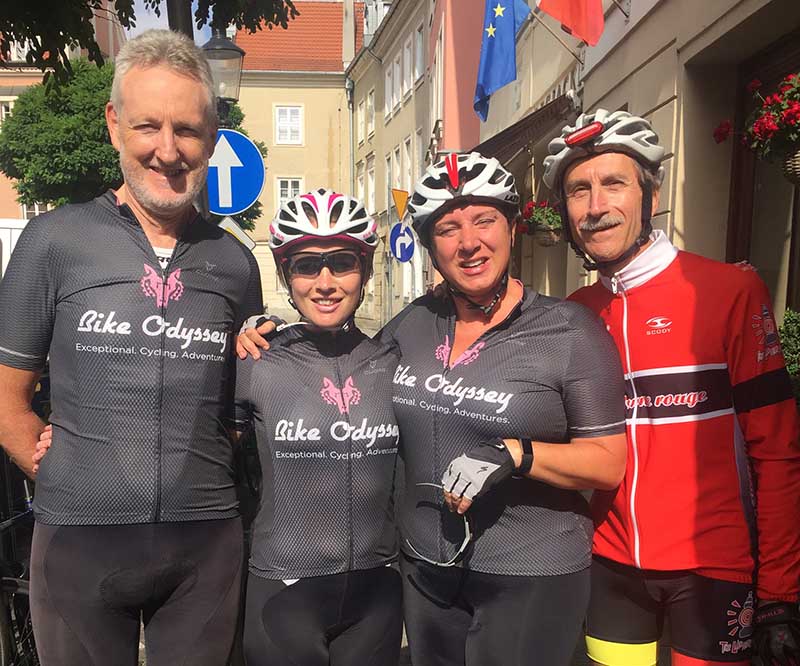 Hannah Schultz
Well, what can I say other than brilliant! Hannibal 2017 was 16 days of brilliant riding, excellent accommodation and the guides were just second to none. Sam, Max and the team are committed to ensuring that you have the trip of a lifetime, to which I did. I would recommend bike odyssey as the best cycling company to take you on an adventure through Europe and beyond! Do it!!!…..you won't regret a single minute. Thanks Sam and team for a wonderful trip!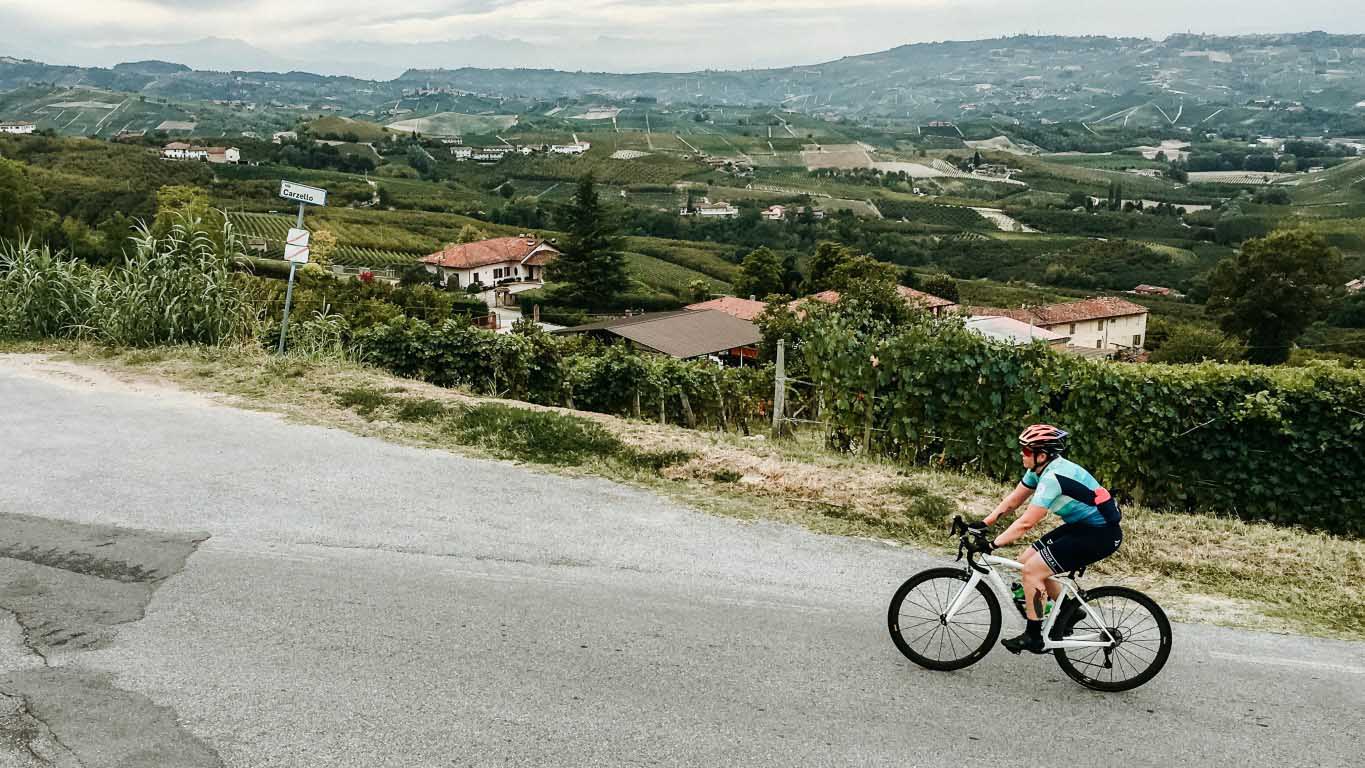 Amanda Copp
The cycling routes, guides, food, wine and accommodation were all great. Such a memorable trip. I highly recommend bike odyssey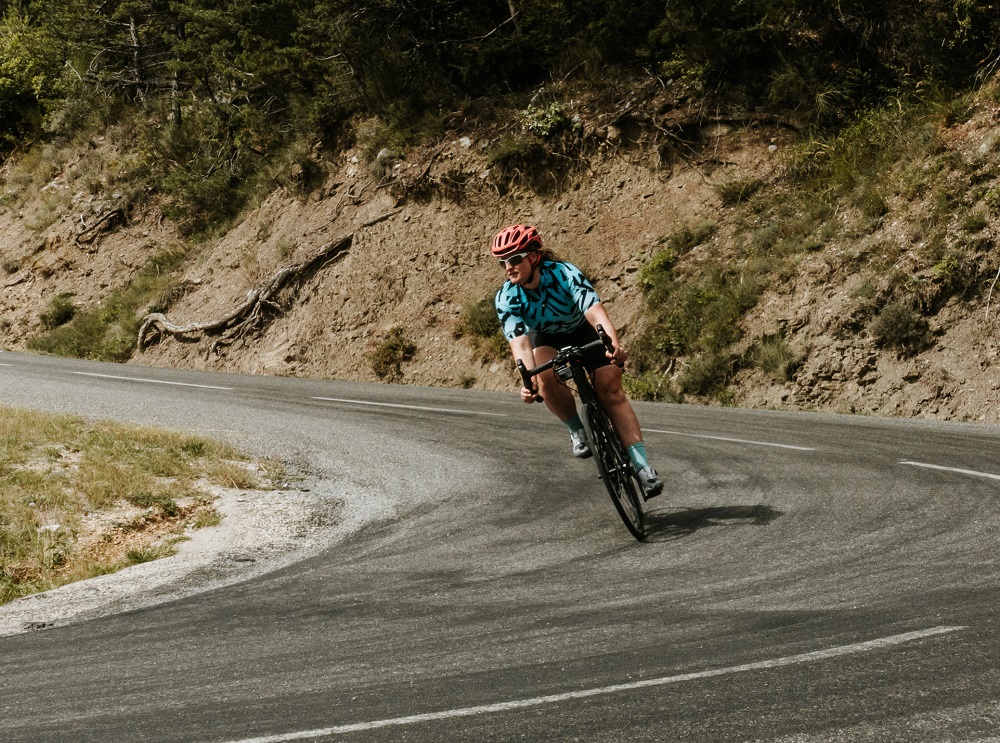 Sarah Armstrong
Awesome Guides, fantastic accommodation, best riding ever. If you ride a bike book a holiday with these guys, you won't regret it.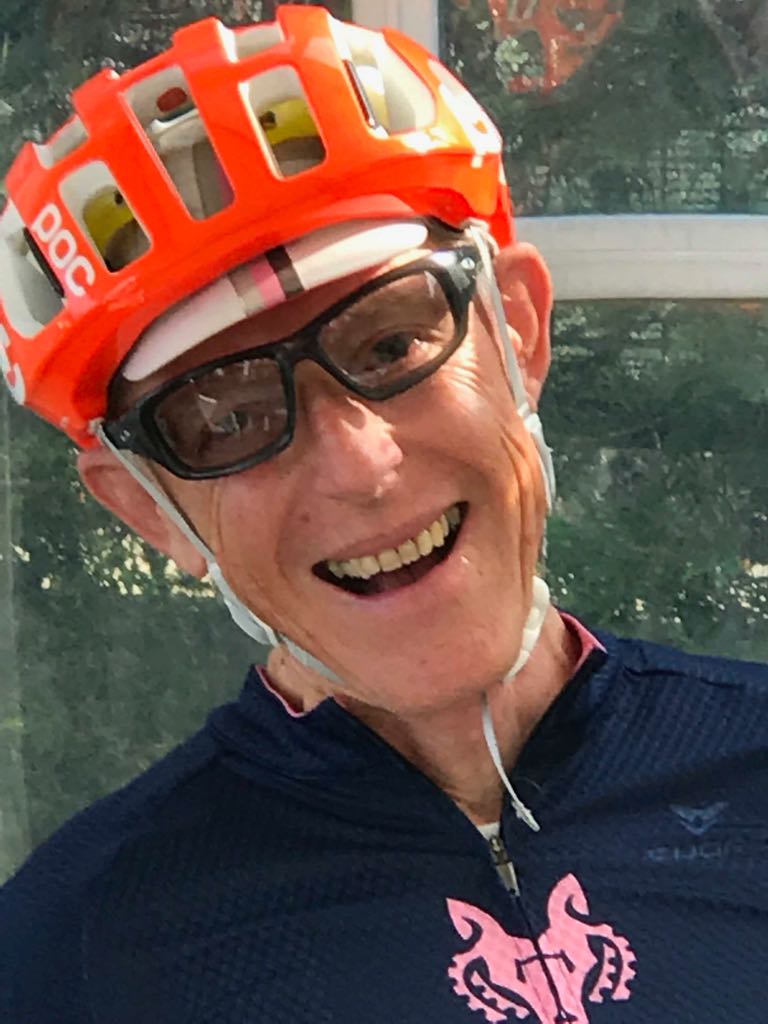 Peter Rau
Thank you Max for being such an excellent guide during our Hannibal Tour. Your infectious enthusiasm was invaluable and the way you supported the whole group throughout each day was fabulous. I felt very safe with you as our tour leader during the first few days and appreciate your motivating and fun loving personality from the beginning to the end of the trip. And last but not least, your Spanish mints (with accompanying jingle) each morning were vital to a good start to the day.

Megan Rigney
I felt that all the guides and their contributions were extraordinary all went over and above to ensure that we were in the right place, their individual and team contributions were excellent as was their personal skill sets all were able to walk the talk with no trouble.

Martyn Smith
The guides were amazing…..excellent in fact. Particular mention has to go to Mark. He is as solid and reliable and friendly as you could ever wish for. Nothing was too much for him – even with a stinking cold towards the end, he was ever present and friendly. The image of him at the top of Col Agnel in gale force words and horizontal rain, packing bikes into the trailer will stay with me for a long time.
The other guides were all excellent and genuinely could not do enough. They made the trip very easy and all we had to do was concentrate on riding our bikes.

Pat Marshall
I was captivated from the first by the notion of historically themed epic cycling journeys, but I had no idea about the level of real support that Sam and his team was going to provide. Our journey was certainly epic in every way; the daily distances stretched me physically and we were unlucky to cop some really wet weather during the first weeks of the tour. The support really amazed me. There were days when we arrived at our destination soaked and nearly done in, but our bikes were whisked away for clean up and we were met with enthusiastic congratulations from the team and snacks and drinks for an immediate pick-me-up. This was always followed by utter relaxation in wonderful accommodation and great food. On the ride itself, the bike guides were a revelation to me. The last part of the climb to the Gotthardt was looking a bit grim until a smiling face appeared at my side and suggested a pause for a photo opportunity might just let me catch my breath. Despite being the last rider at the col who wanted to make the cold descent in the mist, companion riders and guides all encouraged me to go for it.

Dianne Batten
Despite having had a "one in a century event" as far as the amount of rainfall is concerned (there have been record floods in this part of the world), and precipitation for 5 out of the past 6 days, everyone is still in good spirits and, if anything, the sense of a group identity is stronger than ever. This in itself is a fine testament to both Sam's organisation and the great team he has put together to support us. And the service in making sure all our bikes are cleaned up, re-lubed, and with gears tuned each morning – often in the rain – through these days of inclement weather has been magnificent. Through it all, Sam has remained totally unfazed and this has helped us all through. With the fantastically conceived historical nature of this trip, the brilliant route and wonderful accommodation as well – not to mention Sam's excellent historical interpretations – it's hard to imagine a more interesting, rewarding and challenging tour.

Doug Bruce
As a 65 yr old with 2 metal hips, I joined Sam's very first Hannibal tour, with some appreciable trepidation. But any misgivings I might have entertained dissipated quickly. Stunning views, friendly and ever helpful guides, scrumptious local fare and excellent accommodation more than compensated for the fading grumblings of an initially reluctant body. By the 3rd day all fatigue was forgotten as I made friends with riders from very different backgrounds, learnt some useful lingo and soaked up sights, smells and history of a most interesting part of the World.

Bob Hofman
Sam did a faultless job running the tour from the hotels to the food, the support, the hire bikes and the incredible history of Hannibal along the way, I cannot imagine how it could have been executed any better. The guides were professional, dedicated, friendly and supportive. Their experience shone through and is their greatest asset.
I already have my next epic tour planned, and it wont be the last.

Jason Langer
The Hannibal Expedition has been the major riding highlight of my 20-year riding career. The scenery, food wine and accommodation were something I have no hesitation in recommending. For me, the greatest plus was achieving the challenge the Hannibal Expedition's thoughtfully crafted route provides. Plenty of personal challenge, in beautiful and historic countries, with almost no traffic. What more could you ask for.

Stephen Seymour
The guides? What a team! On and off the bike the guys could not have been better. Their focus was on ensuring that everyone was safe and enjoying themselves. Nothing seemed to be too much trouble. They handled sometimes difficult situations , with grace, and good humour. And as an added bonus Mark and Dirk's photography is simply stunning. So I've done 2 epic trips now, thoroughly indulged and enjoyed myself both times.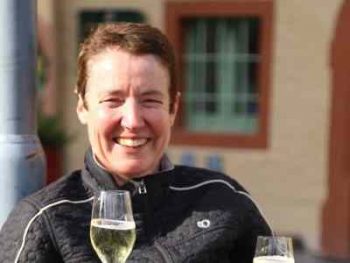 Sharon Watson
Max, Sam and Mark, what a trip! The finest food and wine from France, the best roads of Germany, Polish castles, new age Baltic states, and behind the romance of Russia. We did more than follow Napoleon's footsteps, we opened up a new world. My life is enriched because of the 2015 Napoleon tour.

James Sulzburger
Sam, a fan​tastic tour for the adventurous with the usual epic adventure standards – well researched, great accommodation and meals and the best of guides and support. This tour has a variety of landscapes, terrain, cultures and is filled with history both ancient and modern.  There wasn't a day when I thought I'd prefer to be somewhere else.

Kay Jacob
Sam, Max, and Mark, thanks guys, in your role as tour operators and guides your professionalism, work rate, attention to detail and commitment was second to none.

Gary Powell
Sam, your team did a magnificent job in the planning & executing of this tour – the castles, chateaux, monasteries & mansions we stayed in were amazing ( who could forget Ziggy?)!

Ruth Kerr
What an amazing holiday! You can eat and drink as much as you like and you still go home fitter and trimmer than when you left! Wait till Woman's Weekly or Cosmo hear about this holiday! You guys'll be booked solid till early retirement. This was undoubtedly the best long weekend of my life so far. I'll be back next year for at the very least a full stage, if not more! My legs look forward to cashing this cheque which my hand is currently writing!

Will Wetherall
The guides on the Hannibal Expedition were excellent. They are excellent organisers, who think ahead, and are always looking to make the best possible experience for the riders, whether this be making sure the bikes are in top condition, or the picnics lunch is in "the spot", or the evening meal is an experience to remember. The guides are happy to answer to questions on the route, and change things as weather or circumstance require. Sam's historical knowledge and has willingness to share this knowledge really added to the trip.
I am very much looking forward to riding with them again.

Stephen Seymour
This was by far the most fun I have had on a bike. It was a pretty stern physical test for me, and thus perfect. I eyed off the van once or twice but never had to get in it. Lovely places and lovely routes that you would never find by yourself, and all fully supported.

Ted Robinson
Hannibal Barca, the wily Carthaginian General, was a fine strategist and leader. His attempt to conquer Rome by taking war elephants across the Alps was a real feat. If you wish to ride across the Alps, in fine style, without the support of war elephants, then you should sign up for this tour. They are great operators and their tour is first class.

Roddy Johnson
It is a rare thing to experience something that changes your perspective on life permanently, even more rare when that something is a choice, and not a challenge that life has forced upon you.
The Hannibal Tour did just that, it changed my perspective on life. I started the tour with very high expectations, to see the best of Europe, to make friends, to challenge myself physically. What it achieved was well beyond this. The Hannibal Tour covered some of the most extraordinary landscape I will ever see, including times when I truly was on top of the world. Meeting the physical challenge of 26 days of cycling when I have never in my life before been a cyclist has left me with an incredible belief that anything is possible in life. I have made lifelong friends from across the globe. On this tour, I felt more alive than I had since I was a kid. We all laughed hard, ate and drank like kings, and at the top of the Alps I cried with joy. And all this, from the seat of a bicycle.

Jason Langer
Sam had obviously put a lot of time and effort into researching and organising the Hannibal Epic. The detail in the planning is obvious from the start and resulted in a magnificent experience every day. The hotels, restaurants, routes, lunch stops including several picnics, coffee breaks and extras such as wine tastings and farmhouse meals were superb. An added feature of their tours is the historical aspect which was regularly explained to us in regard to our location. I feel very lucky to have found this tour and to have been able to participate as it was challenging, unforgettable and a great opportunity to meet other like minded cyclists and create new friendships. It was hard coming home after such a unique experience. Thank you Sam.

Kay Jacob
To go on a trip that has congruency with the challenge of the ride -the epic and the history, gastronomy, the culture, the landscapes and to provide such intelligent support is amazing . I loved it, felt challenged, gave myself to the whole experience and have no criticisms, just grateful for a marvellous trip.

Bernadette Redfern
The 25 days I spent on the road with Sam was the best month I have had in my life. To be able to travel through Spain, France and Italy, and to see, do, eat and enjoy so much, was a real privilege. Sam eliminates any stress that may come with such a huge undertaking. Really, all you have to do is keep pedalling and not lose control of your bike when you pinch yourself to check you are not actually dreaming.

Felix Lowe
See all our testimonials