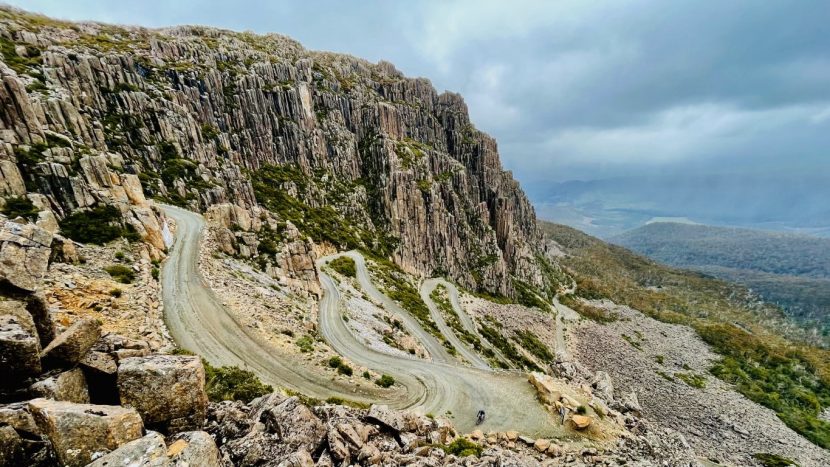 The best climb in Tasmania?
If you don't mind a bit of gravel this would be hard to argue with. Spectacular views, super quiet roads, switchbacks, hors categories climbing…
In 2019 we made this part of our Tasmania – UnderDownunder Odyssey. Prior to this we had bypassed to the north, unwilling to test our roadie crowd on the dirt. However we certainly haven't regretted the change as it certainly is a climb to remember, up there with the European greats.