We can confidently say that no-one has ever done a bike tour of Tasmania like this before.
Australia's island state of Tasmania is full of contrasts; from white deserted beaches to rugged mountains and rainforests, wild rivers and historic villages. More than 42% of the state is National Park and much of that is World Heritage listed. We will explore Tasmania's unique flora and fauna and breathtaking natural beauty: Also delve into its European settlement history - plentiful for such a short period and unfortunately, remarkably bloody. We learn about the indigenous people of Tasmania from their descendants - hear their stories of the Dreamtime and see Tasmania through their eyes as it was pre white-settlement.
We will also visit the state's oldest and newest man-made attractions. The sinister, atmospheric ruins of Port Arthur prison and Sarah Island are intriguing and the recently opened Museum of old and new art - MONA - is a sensational collection as well as architecturally fascinating. Some have suggested it could be the best museum in the world!
In 2020 we have made 2 major improvements to the tour incorporating the option to climb Jacob's Ladder (see gallery below), Tasmania's epic and rugged switchback climb and a sea cruise to World Heritage listed Gordon River and convict island prison Sarah Island.
Come make the most of a year where overseas travel has been impossible, support Australian tourism and ride in Australia's premier cycling location.
---

Enter your details below to receive the full Tasmania Odyssey Itinerary:
Sam is the founder of Bike Odyssey. His original trade was as a Roman archaeologist for the British Museum, London before cycling historical trails to create documentaries for the BBC. Living in Berry, Australia he loves guiding our local Tasmanian Odyssey!
Hobart-> Cradle Mountain -> Launceston -> Freycinet -> Hobart
Departing Hobart, ride up into the highlands and past button grass plains, highland lakes and through magnificent temperate rainforests into the Southwest World Heritage Area. (2021 only)
Roll from Lake St Clair to the rugged west coast along a ribbon of road rated by Lonely Planet as one of the world's best rides. (2021 only)
Enjoy a cruise to Hell's Gate, Gordon River and Sarah Island in the wilds of Tasmania only accessible by boat. (2021 only)
Beautiful Cradle Mountain, our 2020 tour's starting location and Tasmania's most well-known and best-loved peak and get up close to some of Tasmania's native wildlife, including Tasmanian Devils.
Enjoy quiet country roads that wend their way through peaceful valleys and along the Tamar River wine region, including perhaps Tasmania's most popular cycling route.
Traverse the sparsely populated northeast, with the option to take on Tasmania's iconic gravel climb - Jacob's Ladder - before rolling on to the magical Bay of Fires.
Revel in the unique Tasmanian east coast experience, cruising past glittering white beaches, dropping into wineries and exploring wonderful Freycinet National Park.
Visit World Heritage listed Port Arthur, Australia's best-preserved, most infamous and largest penal colony.
Delight in the cycling on Bruny Island, home to Get Shucked Oysters, the Bruny Island Cheese and Beer Company and more gorgeous riding terrain spinning along the water's edge.
Finish in Hobart, the state capital. A vibrant city with a great restaurant scene, a world class symphony orchestra, beautiful botanical gardens and MONA - arguably the world's best modern art gallery beating New York's MoMA and London's Tate Modern in the Lonely Planet's Ultimate Travelist.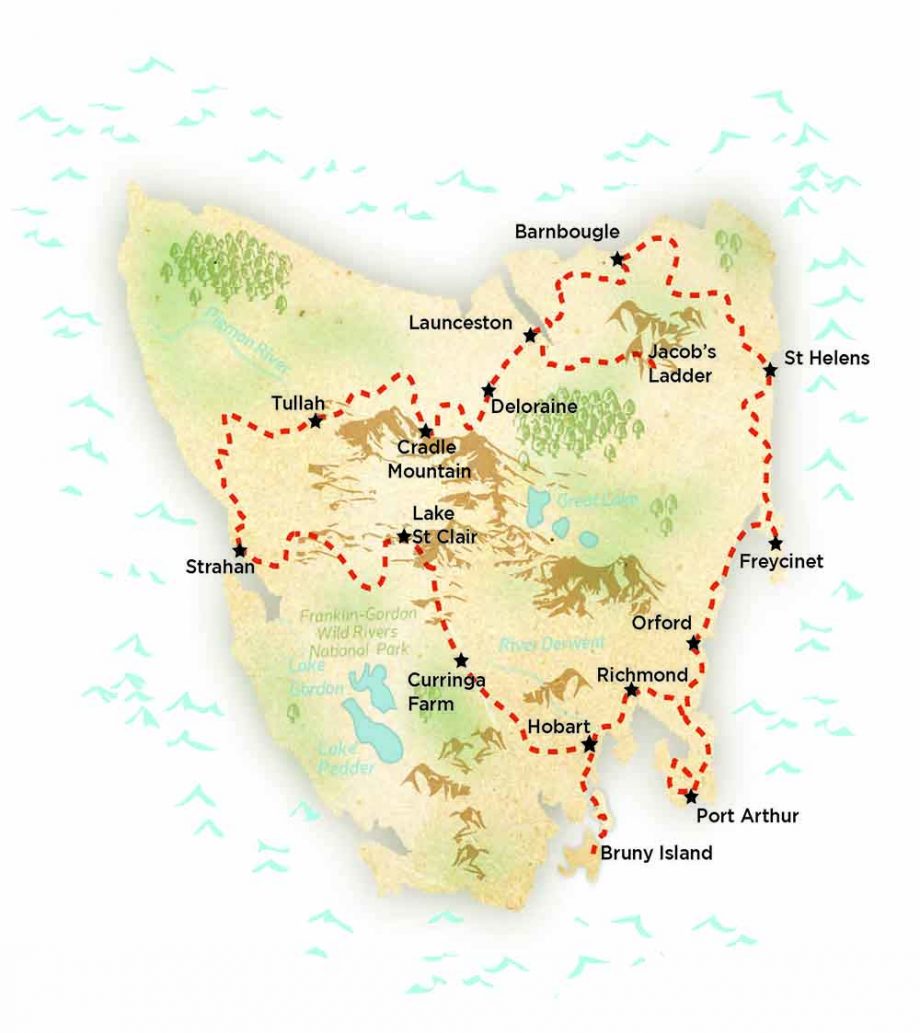 For bike rental options please click here.
Please note that Tasmania: UnderDownunder is priced in AUD - Australian Dollars. The exchange rate, if required, will be locked in on the day of deposit.
These prices are twin share. If you choose to have your own room, a single supplement of 135 AUD per night is applicable. This is calculated solely on the difference between single and double room costs.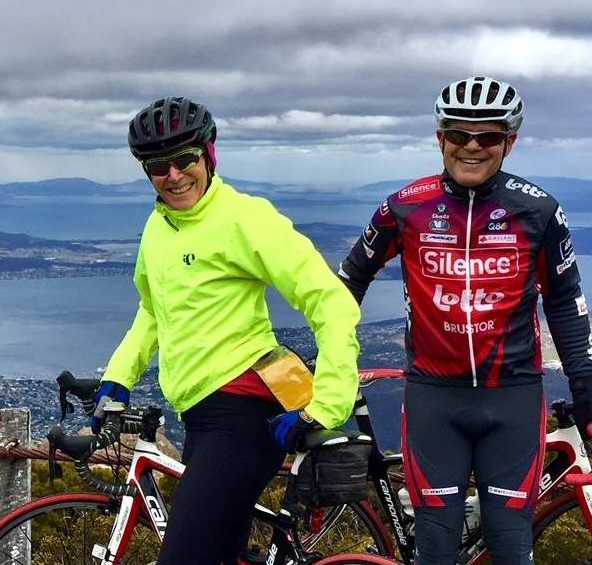 Doug Bruce, pictured here with wife Dianne at the top of kunanyi (Mt Wellington), wrote a fantastic blog on the Tasmanian Odyssey in 2019.
The blog covers both his Tasmanian and Lionheart Odysseys. You can read it here.
A tour with stunning scenery whether it be the rugged Australian bush or crystal clear oceans where we listen to the sea and have an aperitif while experiencing the best sunsets. Here are some of the places where we will stay...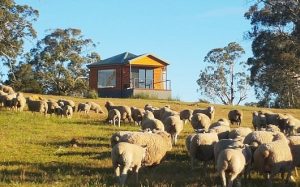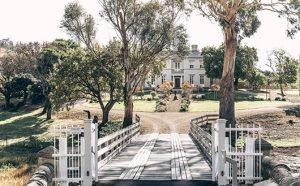 Tasmania is a verdant, green island of fertile soils. Pure rainfall from the cleanest air on Earth and the clear waters of the Tasman Sea and Southern Ocean are the elements that combine to create Tasmania's wonderful fresh, natural produce and acclaimed cool-climate wines.
Each region of the island has its specialities – fresh seafood from cold and clean West Coast waters, wholesome farm and dairy produce from North West fields, full-bodied reds and delicate whites from grapes ripened in the East Coast vineyards, and apple, pear and cherry orchards abound in the Huon Valley south of Hobart.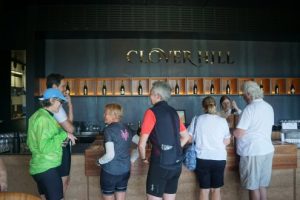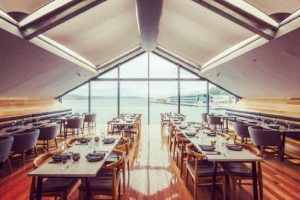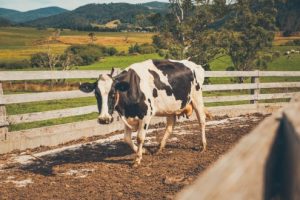 Aboriginal people have lived in Tasmania for around 40,000 years. Having travelled from the mainland while the lands were joined during the last ice age. Around 12,000 years ago, the sea level rose as the ice melted and Tasmania became isolated from the mainland of Australia. Survival in this changing landscape was challenging and dependent upon the ability to harvest both aquatic resources, such as seals and shellfish, and terrestrial flora and fauna, such as fern roots and wallabies. Aboriginal people developed water crafts and their rich and dynamic culture continued despite the adverse climatic conditions.
The first European to see Tasmania was Abel Tasman in 1642. Captain Cook reached Tasmania in 1777, then in 1798 Matthew Flinders became the first person to circumnavigate the island.
Read more about the history of Tasmania
The relationship between the settling Europeans and Indigenous Tasmanians had a terrible beginning in 1804 with the 'battle' of Risdon Cove, when soldiers fired upon Indigenous Tasmanians.
Many more were killed in the ensuing years, especially during the 'Black War' of the 1820s, in attempts to clear them off the land the Europeans wanted to settle on.
Meanwhile, many indigenous Tasmanians died of diseases introduced by the settling Europeans. The Governor of Tasmania from 1824 to 1837, George Arthur, declared martial law hoping to end the warfare. In 1830 he ordered all able-bodied white men to form a line across Tasmania and sweep across it forcing all the remaining Indigenous Tasmanians onto the Tasman Peninsula. However, this move, known as the Black Line, failed miserably. Eventually, a preacher named George Robinson agreed to try and persuade the remaining indigenous people (only around 300 in total by this stage!) to go to a reservation on Flinders Island. The surviving people did agree to go there. However, they continued to die of disease and in 1847 the few survivors were allowed back onto mainland Tasmania.
Significantly, the first penal settlement in Tasmania was founded in 1822 and in 1825 Van Diemen's land was recognised as a colony in its own right, separate from the rest of Australia.
In 1842 Hobart was made a city and an important shipbuilding industry grew. Convicts continued to arrive and transportation only
ended in 1852. In 1856, to avoid the unsavoury connections with its penal history, the name of the colony was changed from Van Diemen's Land to Tasmania.
In 1898 Tasmanians voted in a referendum to join with the rest of Australia, thus the Commonwealth of Australia was formed in 1901. Today the population of Tasmania is 515,000.


Kangaroos, wallabies, koalas, wombats, platypi, Tasmanian devils...travelling through the Tasmanian World Heritage Area will give you an excellent chance to see all of these amazing animals and more. Walking along the paths and cycling the roads you will definitely come across the bigger marsupials - the more elusive platypus we will hopefully catch at Lake St Clair and the endangered Tasmanian devils we will definitely see at Cradle Mountain.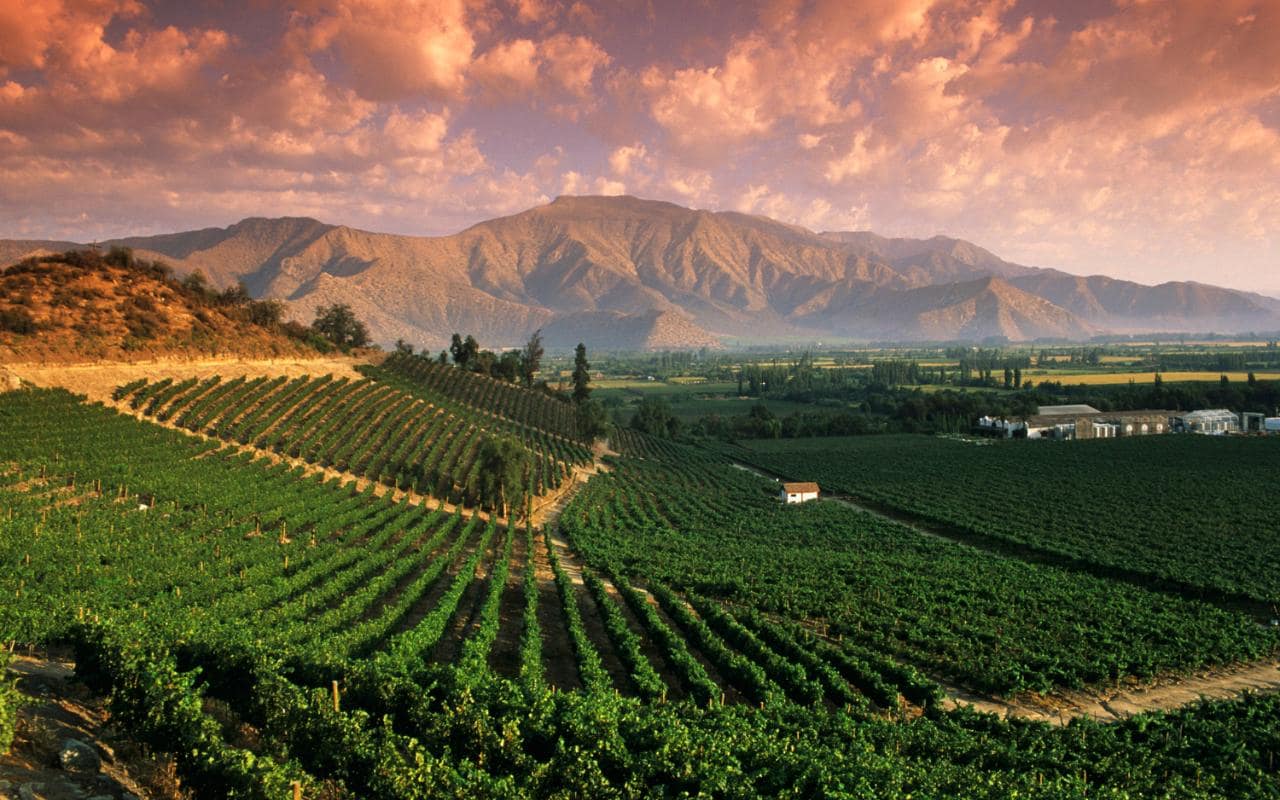 Great support, great organisation, great fun, great Sam, great everything!!!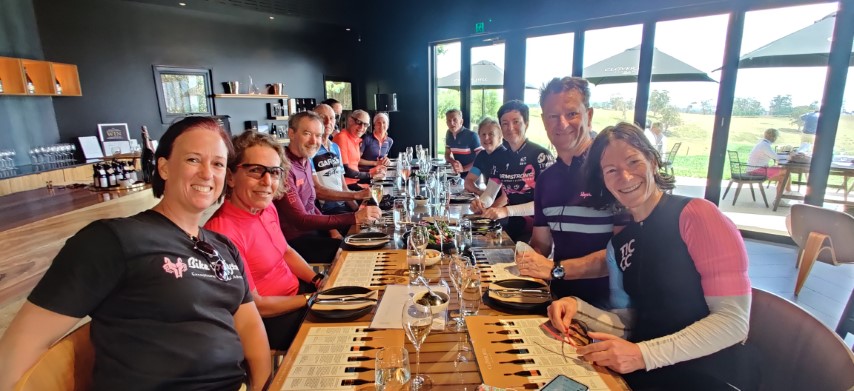 Eric Dole, Tasmania 2022
Fantastic personalised service & continuous attention to the needs of a diverse group of clients.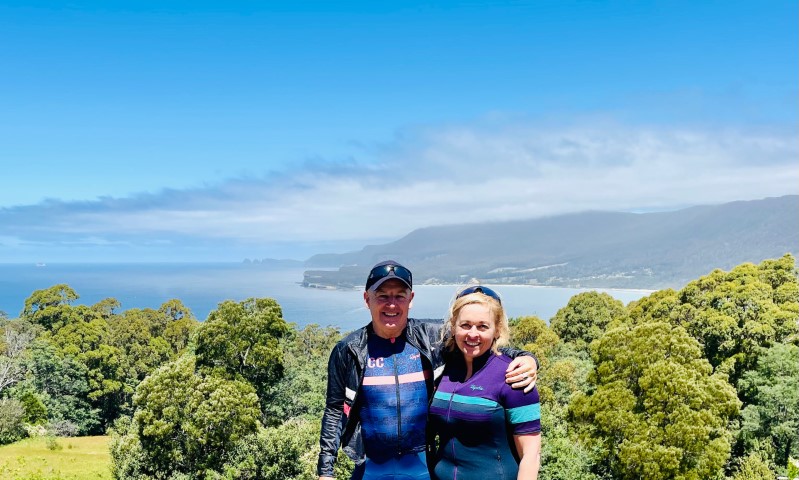 Thomas Penny, Tasmania 2020
We rode on the Bike Odyssey Under Downunder Tasmanian tour in February/March 2021. The tour was essentially a push-bike circumnavigation (more or less) of Tasmania over 3 weeks. It was fully supported with accommodation at some of Tasmania's top hotels and a smattering of more modest accommodation at some more remote locations. Restaurants ranged from excellent fine dining to pubs with great food, again depending on the location.
The guides Sam and Issy and the masseuse, Sarah couldn't do enough for us to help make our experience a fabulous one.
They were always encouraging when it came to the big hills. Always honest when they felt the weather or conditions were against us. And Sarah was always there to make sure the sore hard-working bodies stayed in good order.
Whilst by no means the cheapest bike riding experience holiday I believe that you get what you pay for and this is a perfect example of that.
I will continue to choose Bike Odyssey.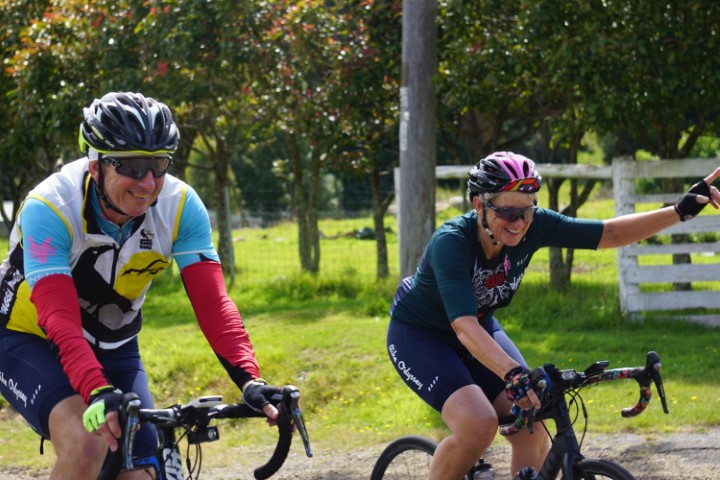 Roberta Bailey, Tasmania 2020
This was a great ride. It rained on the first morning, so we waited that out. And it rained on the departure day, which was irrelevant. Apart from that, it was cold generally and windy, but those discomforts were more than made up for by the scenery, food and wine. This was a hard ride — consistently, days had 1000 or more metres of climbing [with the option of more!] and an average of 100 km of rolling terrain — but thoroughly enjoyable.
Sam was an attentive and skilful jack-of-all trades and Isabel was an energetic and enthusiastic presence at all times. Between them, they served up a varied and wonderful smorgasbord of hotels, meals and drinks. They consistently accommodated the varied and idiosyncratic requests of the touring group.  The riding group consisted of people with varied life experiences and opinions, which made for interesting conversations over dinner.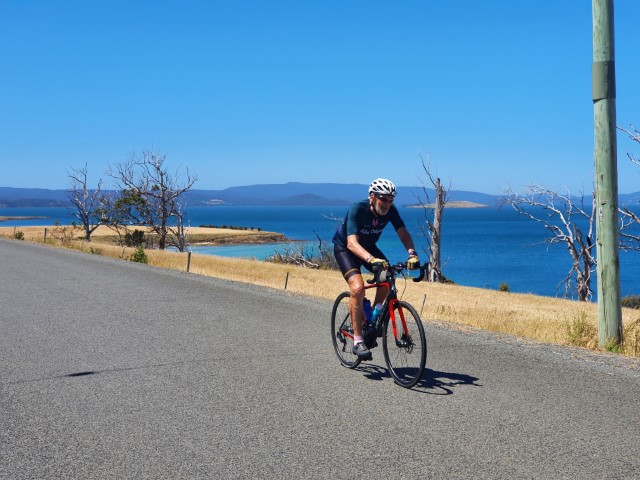 Michael Webber, Tasmania 2020
A really relaxing well organised and enjoyable trip. Sam and Isi were enthusiastic, supportive and very personable tour leaders. Would heartily recommend Bike Odyssey trips.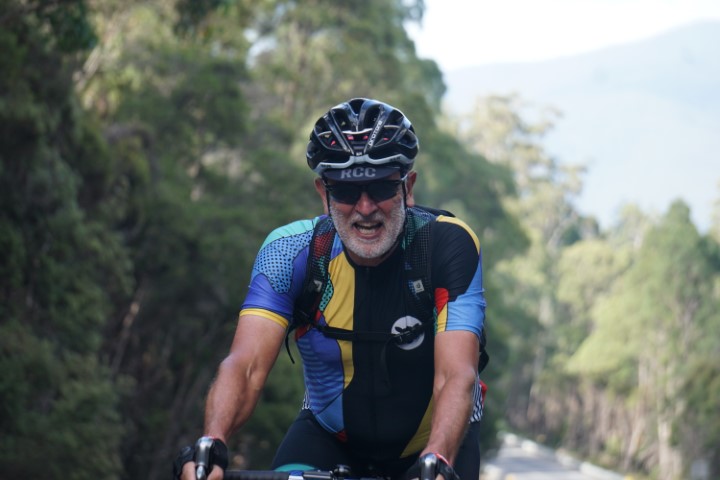 Ralph McConaghy, Tasmania 2021
Our recent Bike Odyssey tour of Tasmania from Hobart to Launceston was a magical experience. The organization by Isabella and Sam was impeccable and the expertise in cycling – Chris an inspiration! – and tour co-ordination evident and so professional. The routes chosen were ideal to challenge and offer wonderful views of the countryside at the same time. As a couple we were able to enjoy a cycling holiday together for the first time. Liz on an e-bike and Bill on his own roadbike brought from Brisbane. The accommodation venues arranged were all of a high quality and we certainly appreciated the remedial massages with Sarah!
We look forward to joining many future adventures with the amazing Bike Odyssey team!!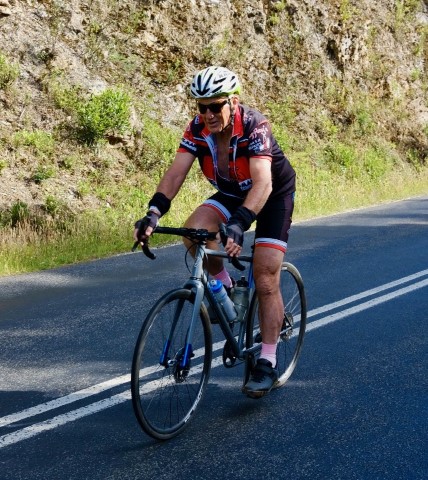 Liz and Bill Donelly, Tasmania 2022
Great week of riding and guide support. Well structured itinerary with some great stops along the way (winery, cheese factory, fish shop, famous pub etc). Suitable focus on "where is the next coffee" and great picnics.

Sam and Isabel do a great job of making the journey a pleasure.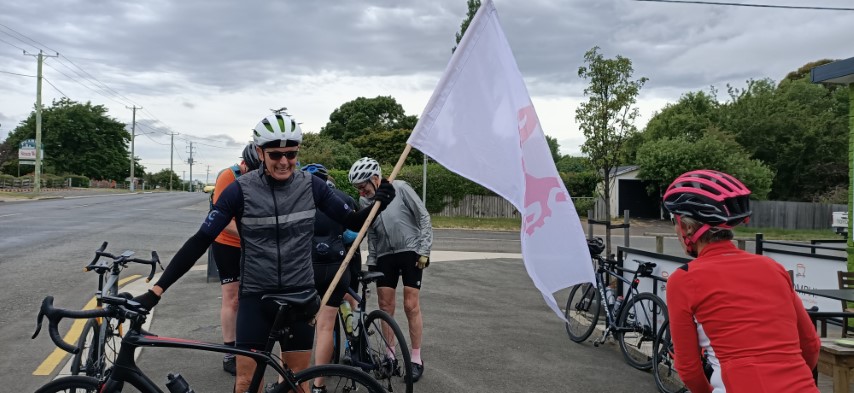 Ivan Holyman, Tasmania 2020
THE way to see Tasmania!
We were blessed with two weeks of wonderful weather, but this must be the best way to see Tasmania! Riding pace to get around and fabulous food and accommodation to keep you fresh. I absolutely loved it, including the challenges like climbing kunyani/Mt Wellington and Jacob's Ladder at Ben Lomond. Isabel and Sam were fantastic guides/hosts and the routes were well researched. Can't wait to do another Bike Odyssey!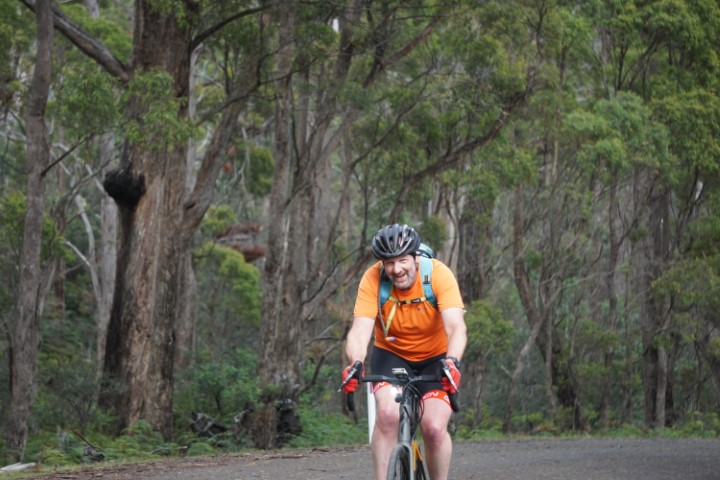 Daniel Webber, Tasmania 2021
Outstanding support & customer service

Tassie Down Under was my first Bike Odyssey and I couldn't have been more thrilled with how it all went! Sam and Isabel leave nothing to chance, they are super organized and extremely accommodating to the varying needs of each person on tour. The support they gave us both on and off the bike was absolutely outstanding. The accommodation was high end and the meals were incredible. I'm already planning my next Bike Odyssey and it won't be my last!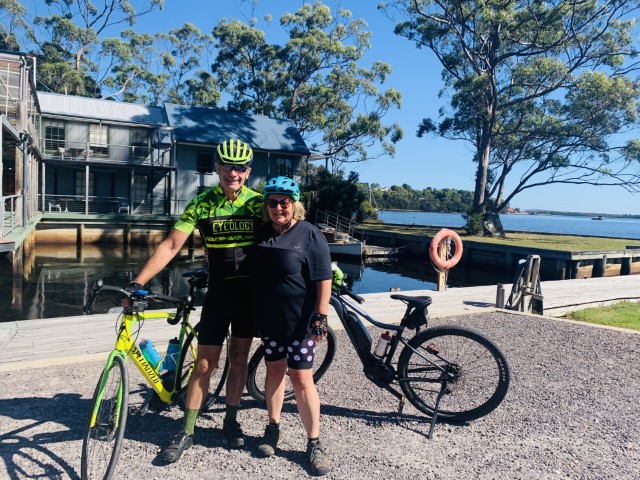 Karen Cunningham, Tasmania 2021
A great trip all around; beautiful Tasmania countryside, well organized, excellent communication, helpful leaders (Cam for President), outstanding restaurants and mostly top-quality hotels. I especially appreciate Sam driving us two hours to the airport due to our leaving the trip early. Very kind of him.
I would eliminate Hawley House next time. Our room was in the back, smelled like dogs and the mattress was so soft and uncomfortable that I opted to sleep on the floor. The food there was excellent though.
Otherwise, a challenging, gratifying and memorable trip.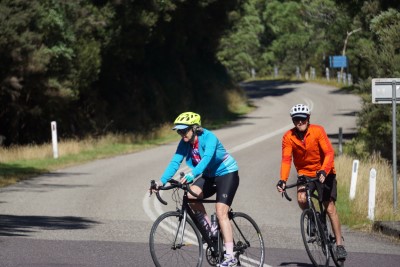 George Gardner, Tasmania 2019
First tour was Tassie. Had a great time. Looking forward to doing Morocco in 2021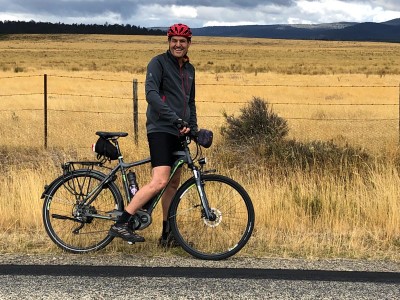 Mark Yates, Tasmania 2019
Everything was done exceptionally well – from the amazing route and scenery, the scrumptious picnic lunches, the fantastic accommodation and first class evening meals.The relaxed, yet organized atmosphere that Sam and Cam created among all the riders was the cherry on the cake. This was my first tour with Bike Odyssey and I give them the highest of recommendations.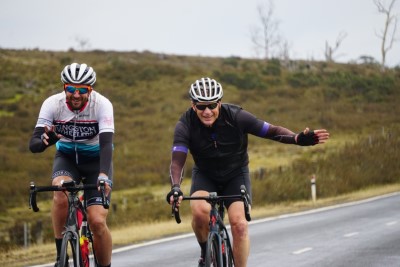 David Phelan, Tasmania 2019
An excellent experience from the first enquiry to the last day of the holiday. The routes, accommodations, picnics and the support on the road were all excellent throughout the trip. The routes well thought out and the bike I hired from them was excellent.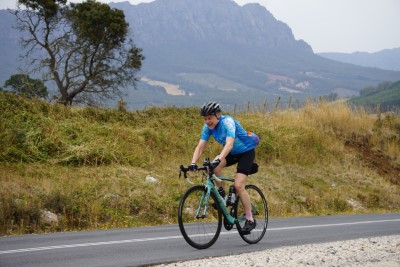 Andrew Smith, Tasmania 2019
See all our testimonials