We can confidently say that no-one has ever done a bike tour of Tasmania like this before.
Australia's island state of Tasmania is full of contrasts; from white deserted beaches to rugged mountains and rainforests, wild rivers, and historic villages. More than 42% of the state is National Park and much of that is World Heritage listed. We will cycle through many of these national parks, exploring Tasmania's unique flora and fauna and breathtaking natural beauty. In contrast to Tasmania's spectacular scenery, we will explore its European settlement history - plentiful for such a short period and unfortunately, remarkably bloody! Learn about the indigenous people of Tasmania from their descendants. Hear their stories of the Dreamtime and see Tasmania through their eyes as it was pre white settlement. We will also visit the state's oldest and newest man-made attractions. The sinister, atmospheric ruins of Port Arthur prison are intriguing and the recently opened Museum of old and new art - MONA - is a sensational collection as well as architecturally fascinating. Some have suggested it could be the best museum in the world!
This 3 week tour can be ridden in week long stages or as a whole clockwise circumnavigation of the Isle. We will enjoy 'balanced' days. This means a good outing on the bike (averaging 80km / 50 miles per riding day) to ensure we have plenty of time to soak in some amazing sites, museums and experiences.
Hobart-> Cradle Mountain -> Freycinet -> Hobart
Start in Hobart, the state capital. A vibrant city with a great restaurant scene, a world class symphony orchestra, beautiful botanical gardens and MONA - arguably the world's best modern art gallery beating New York's MoMA and London's Tate Modern in the Lonely Planet's Ultimate Travelist.
Ride up into the highlands and past buttongrass plains, highland lakes and through magnificent temperate rainforests into the Southwest World Heritage Area.
Discover Sarah Island, Tasmania's most remote penal colony, where the worst convicts and escapees from other prisons were taken.
Visit beautiful Cradle Mountain, Tasmania's most well-known and best-loved peak and get up close to some of Tasmania's native wildlife including Tasmanian Devils.
Ride from the heart of the mountains to the north coast through a landscape which changes suddenly from forest to rich, rolling agricultural country.
Enjoy quiet country roads that wend their way through peaceful valleys and along the Tamar River wine region, including perhaps Tasmania's most popular cycling route.
Traverse through the sparsely-populated northeast through farming and forestry country to the magical Bay of Fires.
Revel in the unique Tasmanian east coast experience, cruising past glittering white beaches, dropping into wineries and exploring wonderful Freycinet National Park.
Visit World Heritage listed Port Arthur, Australia's best-preserved, most infamous and largest penal colony and take the Ghost Tour after dark!
Savour bucolic Huon Valley, where we ride past apple and cherry orchards and three boutique cideries.
Delight in the cycling on Bruny Island, home to Get Shucked Oysters, the Bruny Island Cheese and Beer Company and more gorgeous riding terrain spinning along the water's edge.
Complete your tour of the state with a great ride past two lovely suburban beaches with some great cafes, the historic Shot Tower, along Sandy Bay Road - one of Tasmania's most popular cycling routes - finishing triumphantly on the waterfront where it all started.

Enter your details below to receive the full Tasmanian Odyssey Catalogue:
Sam is the founder of Bike Odyssey. His original trade was as a Roman archaeologist for the British Museum, London before cycling historical trails to create documentaries for the BBC. He resides in Berry, Australia and loves Tasmania for many reasons including it being Australia's premier cycling destination!
Great friends and long time riding companions of Bike Odyssey, Doug and Di live in Hobart and ride these stunning roads every day. Their local love and knowledge of this spectacular island has helped create an odyssey that will ensure you experience the real Tasmania.
*Please note that Tasmania: UnderDownunder is priced in AUD - Australian Dollars. As an indicator of cost, at the date of publishing (13.11.19) the full tour costing $12,450 AUD equated to $8,505 USD (1 AUD = 0.683151 USD). The exchange rate will be locked in on the day of deposit.
**These prices are twin share. If you choose to have your own room, a single supplement of 110 AUD per night is applicable. This will be calculated solely on the difference between single and double room costs. If you choose to share a room but we cannot find you a roommate we will pay half of this supplementary cost.
A tour with stunning scenery whether it be the rugged Australian bush or crystal clear oceans where we listen to the sea and have an aperitif while experiencing the best sunsets. Here are some of the places where we will stay...
Tasmania is a verdant, green island of fertile soils. Pure rainfall from the cleanest air on Earth and the clear waters of the Tasman Sea and Southern Ocean are the elements that combine to create Tasmania's wonderful fresh, natural produce and acclaimed cool-climate wines.
Each region of the island has its specialities – fresh seafood from cold and clean West Coast waters, wholesome farm and dairy produce from North West fields, full-bodied reds and delicate whites from grapes ripened in the East Coast vineyards, and apple, pear and cherry orchards abound in the Huon Valley south of Hobart.
Aboriginal people have lived in Tasmania for around 40,000 years.
Having travelled from the mainland while the lands were joined during the last ice age. Around 12,000 years ago, the sea level rose as the ice melted and Tasmania became isolated from the mainland of Australia. Survival in this changing landscape was challenging and dependent upon the ability to harvest both aquatic resources, such as seals and shellfish, and terrestrial flora and fauna, such as fern roots and wallabies. Aboriginal people developed water crafts and their rich and dynamic culture continued despite the adverse climatic conditions.
The first European to see Tasmania was Abel Tasman in 1642. Captain Cook reached Tasmania in 1777, then in 1798 Matthew Flinders became the first person to circumnavigate the island.
The first European settlement in Tasmania was on the eastern bank of the River Derwent. In 1803 there may have been about 8,000 indigenous people in Tasmania. They were hunter-gatherers, made simple huts of bark and covered themselves with fat, ochre and charcoal to keep themselves warm.
Read more about the history of Tasmania
The relationship between the settling Europeans and Indigenous Tasmanians had a terrible beginning in 1804 with the 'battle' of Risdon Cove, when soldiers fired upon Indigenous Tasmanians.
Many more were killed in the ensuing years, especially during the 'Black War' of the 1820s, in attempts to clear them off the land the Europeans wanted to settle on.
Meanwhile, many indigenous Tasmanians died of diseases introduced by the settling Europeans. The Governor of Tasmania from 1824 to 1837, George Arthur, declared martial law hoping to end the warfare. In 1830 he ordered all able-bodied white men to form a line across Tasmania and sweep across it forcing all the remaining Indigenous Tasmanians onto the Tasman Peninsula. However, this move, known as the Black Line, failed miserably. Eventually, a preacher named George Robinson agreed to try and persuade the remaining indigenous people (only around 300 in total by this stage!) to go to a reservation on Flinders Island. The surviving people did agree to go there. However, they continued to die of disease and in 1847 the few survivors were allowed back onto mainland Tasmania.
Significantly, the first penal settlement in Tasmania was founded in 1822 and in 1825 Van Diemen's land was recognised as a colony in its own right, separate from the rest of Australia.
In 1842 Hobart was made a city and an important ship building industry grew. Convicts continued to arrive and transportation only
ended in 1852. In 1856, to avoid the unsavoury connections with its penal history, the name of the colony was changed from Van Diemen's Land to Tasmania.
In 1898 Tasmanians voted in a referendum to join with the rest of Australia, thus the Commonwealth of Australia was formed in 1901. Today the population of Tasmania is 515,000.

Kangaroos, wallabies, koalas, wombats, platypi, Tasmanian devils...travelling through the Tasmanian World Heritage Area will give you an excellent chance to see all of these amazing animals and more. Walking along the paths and cycling the roads you will definitely come across the bigger marsupials - the more elusive platypus we will hopefully catch at Lake St Clair and the endangered Tasmanian devils we will definitely see at Cradle Mountain.
The seven criteria met by the Tasmanian World Heritage Area:
Cultural heritage criteria
Bear a unique or at least exceptional testimony to a cultural tradition or to a civilisation which is living or which has disappeared.
Be an outstanding example of a traditional human settlement or land-use which is representative of a culture (or cultures), especially when it has become vulnerable under the impact of irreversible change
Be directly or tangibly associated with events or living traditions, with ideas, or with beliefs, with artistic and literary works of outstanding universal significance.
Natural heritage criteria
Be outstanding examples representing major stages of the Earth's history, including the record of life, significant on-going geological processes in the development of land forms, or significant geomorphic or physiographic features.
Be outstanding examples representing significant on-going ecological and biological processes in the evolution and development of terrestrial, fresh water, coastal and marine ecosystems and communities of plants and animals.
Contain superlative natural phenomena or areas of exceptional natural beauty and aestetic importance.
Contain the most important and significant natural habitats for insitu conservation of biological diversity, including those containing threatened species of outstanding universal value from the point of view of science or conservation.
Sam and the Bike Odyssey team exceeded our expectations on every level. Each and every day of our first European cycle adventure delivered memories of people and places that will last a lifetime. A test of mind and body, but a rich and rewarding experience that has whet the appetite for more of the same. We'll be back.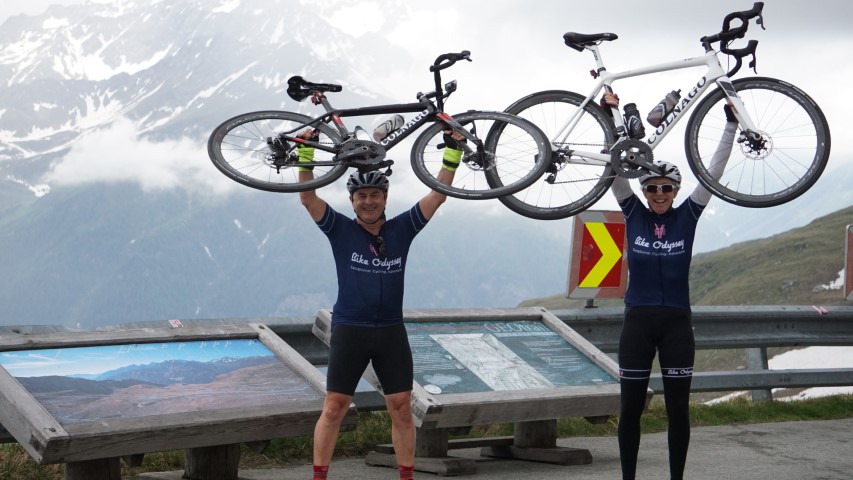 Michael and Louise Clifton
Without a doubt your guides (and Sam is included), are the best I've had on any tour, and I've ridden more tours than I can count across the US, Europe and South America. Great personalities and extremely helpful. Also very accommodating to personal preferences (bananas and Cokes!). This is what will keep me coming back to Odyssey tours. Also extremely important – your willingness to let riders leave whenever they want in the morning and have the bikes out and ready to ride early — before breakfast. Much appreciated.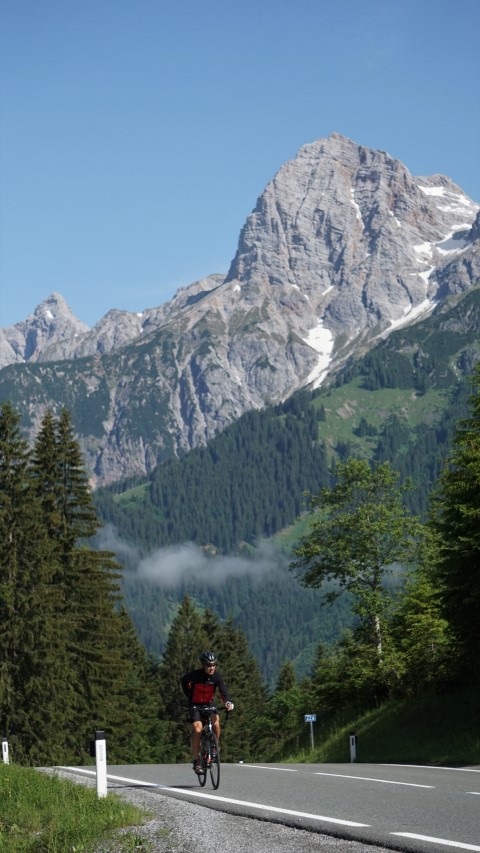 Wayne Riley
Organising a custom tour in a foreign country where you are not fluent in the language can be intimidating as you are always trying to consider your groups individual needs and abilities, Getting to know Sam and then working with Bike Odyssey is so refreshing in that they were able to provide a very high end experience, while feeling like it was effortless on our end. The team was always working hard in the background to make sure our customised Hannibal adventure unfolded seamlessly and going by the feedback from our group and the sign up for Lionheart it's clear they were effective.

Sam's approach is calm and confident and the route choice as well as accommodation was memorable. I would highly recommend engaging Bike Odyssey as your choice.

Paul Traynor
Eastern Explorer Excellence!! We had such a fantastic two week custom tour with Bike Odyssey. 9 friends from Adelaide, of varying abilities, embarked on an epic 1,400kms from Görlitz on the German/Polish border, all through Poland, with a rest day in Gdańsk, ending in Vilnius, the capital of Lithuania. The organisation of the trip was perfect, Max and Francesca our tour leaders could not have done more for us. Great hotels, wonderful food, and great technical help from Frannie who made us all into Hammerhead converts and experts within no time at all! No more dodgy paper maps and getting lost, Hammerheads are the way forward! Literally!

Thanks Bike Odyssey for a brilliant tour, we look forward to the next one!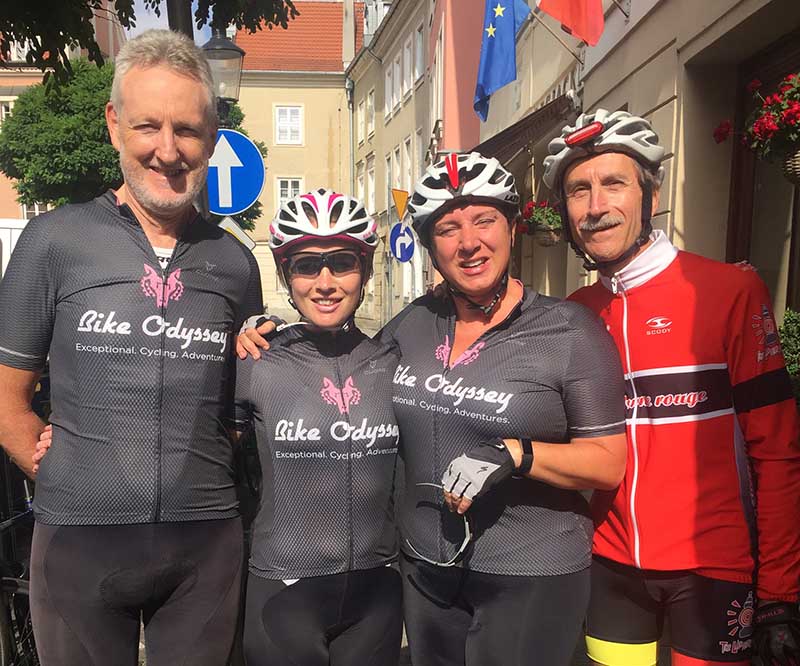 Hannah Schultz
Well, what can I say other than brilliant! Hannibal 2017 was 16 days of brilliant riding, excellent accommodation and the guides were just second to none. Sam, Max and the team are committed to ensuring that you have the trip of a lifetime, to which I did. I would recommend bike odyssey as the best cycling company to take you on an adventure through Europe and beyond! Do it!!!…..you won't regret a single minute. Thanks Sam and team for a wonderful trip!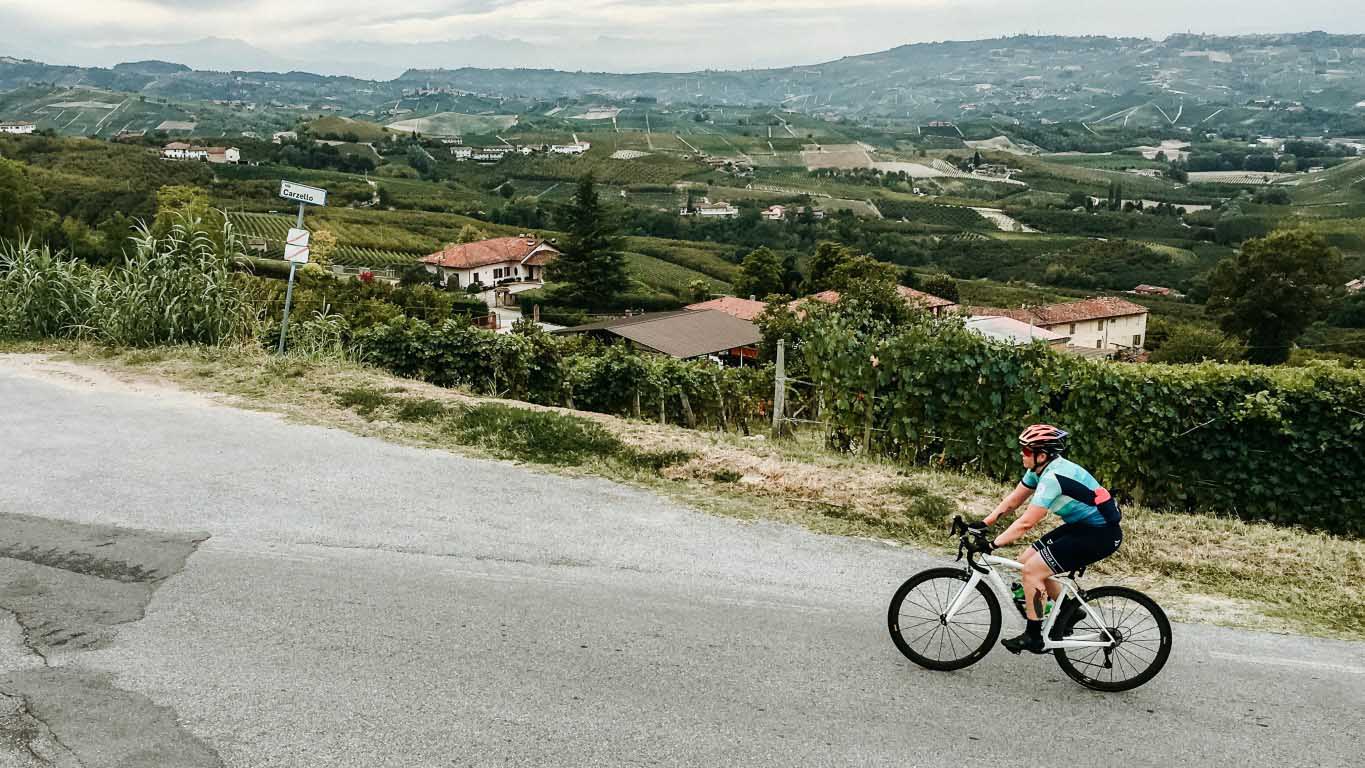 Amanda Copp
The cycling routes, guides, food, wine and accommodation were all great. Such a memorable trip. I highly recommend bike odyssey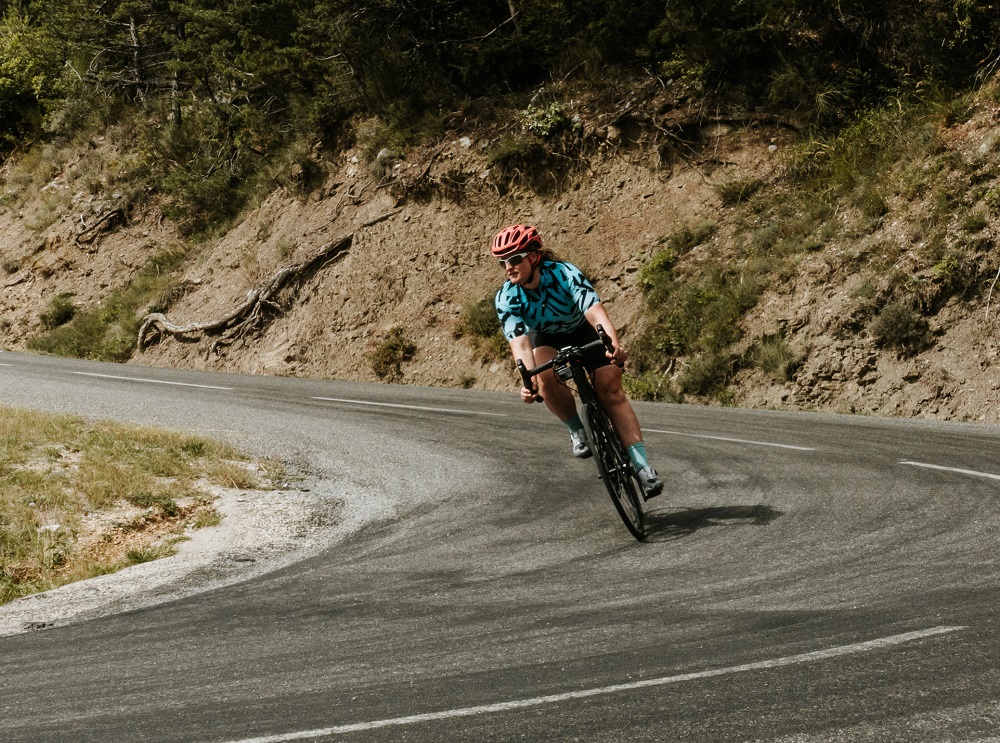 Sarah Armstrong
Awesome Guides, fantastic accommodation, best riding ever. If you ride a bike book a holiday with these guys, you won't regret it.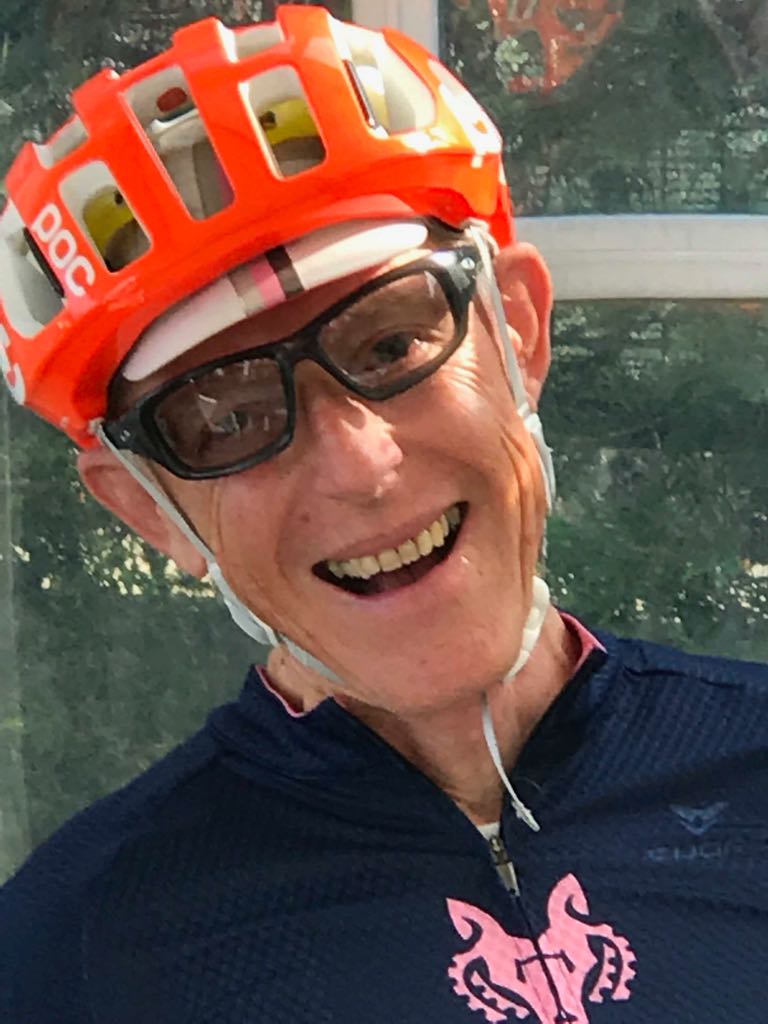 Peter Rau
Thank you Max for being such an excellent guide during our Hannibal Tour. Your infectious enthusiasm was invaluable and the way you supported the whole group throughout each day was fabulous. I felt very safe with you as our tour leader during the first few days and appreciate your motivating and fun loving personality from the beginning to the end of the trip. And last but not least, your Spanish mints (with accompanying jingle) each morning were vital to a good start to the day.

Megan Rigney
I felt that all the guides and their contributions were extraordinary all went over and above to ensure that we were in the right place, their individual and team contributions were excellent as was their personal skill sets all were able to walk the talk with no trouble.

Martyn Smith
The guides were amazing…..excellent in fact. Particular mention has to go to Mark. He is as solid and reliable and friendly as you could ever wish for. Nothing was too much for him – even with a stinking cold towards the end, he was ever present and friendly. The image of him at the top of Col Agnel in gale force words and horizontal rain, packing bikes into the trailer will stay with me for a long time.
The other guides were all excellent and genuinely could not do enough. They made the trip very easy and all we had to do was concentrate on riding our bikes.

Pat Marshall
I was captivated from the first by the notion of historically themed epic cycling journeys, but I had no idea about the level of real support that Sam and his team was going to provide. Our journey was certainly epic in every way; the daily distances stretched me physically and we were unlucky to cop some really wet weather during the first weeks of the tour. The support really amazed me. There were days when we arrived at our destination soaked and nearly done in, but our bikes were whisked away for clean up and we were met with enthusiastic congratulations from the team and snacks and drinks for an immediate pick-me-up. This was always followed by utter relaxation in wonderful accommodation and great food. On the ride itself, the bike guides were a revelation to me. The last part of the climb to the Gotthardt was looking a bit grim until a smiling face appeared at my side and suggested a pause for a photo opportunity might just let me catch my breath. Despite being the last rider at the col who wanted to make the cold descent in the mist, companion riders and guides all encouraged me to go for it.

Dianne Batten
Despite having had a "one in a century event" as far as the amount of rainfall is concerned (there have been record floods in this part of the world), and precipitation for 5 out of the past 6 days, everyone is still in good spirits and, if anything, the sense of a group identity is stronger than ever. This in itself is a fine testament to both Sam's organisation and the great team he has put together to support us. And the service in making sure all our bikes are cleaned up, re-lubed, and with gears tuned each morning – often in the rain – through these days of inclement weather has been magnificent. Through it all, Sam has remained totally unfazed and this has helped us all through. With the fantastically conceived historical nature of this trip, the brilliant route and wonderful accommodation as well – not to mention Sam's excellent historical interpretations – it's hard to imagine a more interesting, rewarding and challenging tour.

Doug Bruce
As a 65 yr old with 2 metal hips, I joined Sam's very first Hannibal tour, with some appreciable trepidation. But any misgivings I might have entertained dissipated quickly. Stunning views, friendly and ever helpful guides, scrumptious local fare and excellent accommodation more than compensated for the fading grumblings of an initially reluctant body. By the 3rd day all fatigue was forgotten as I made friends with riders from very different backgrounds, learnt some useful lingo and soaked up sights, smells and history of a most interesting part of the World.

Bob Hofman
Sam did a faultless job running the tour from the hotels to the food, the support, the hire bikes and the incredible history of Hannibal along the way, I cannot imagine how it could have been executed any better. The guides were professional, dedicated, friendly and supportive. Their experience shone through and is their greatest asset.
I already have my next epic tour planned, and it wont be the last.

Jason Langer
The Hannibal Expedition has been the major riding highlight of my 20-year riding career. The scenery, food wine and accommodation were something I have no hesitation in recommending. For me, the greatest plus was achieving the challenge the Hannibal Expedition's thoughtfully crafted route provides. Plenty of personal challenge, in beautiful and historic countries, with almost no traffic. What more could you ask for.

Stephen Seymour
The guides? What a team! On and off the bike the guys could not have been better. Their focus was on ensuring that everyone was safe and enjoying themselves. Nothing seemed to be too much trouble. They handled sometimes difficult situations , with grace, and good humour. And as an added bonus Mark and Dirk's photography is simply stunning. So I've done 2 epic trips now, thoroughly indulged and enjoyed myself both times.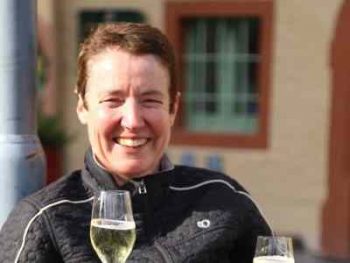 Sharon Watson
Max, Sam and Mark, what a trip! The finest food and wine from France, the best roads of Germany, Polish castles, new age Baltic states, and behind the romance of Russia. We did more than follow Napoleon's footsteps, we opened up a new world. My life is enriched because of the 2015 Napoleon tour.

James Sulzburger
Sam, a fan​tastic tour for the adventurous with the usual epic adventure standards – well researched, great accommodation and meals and the best of guides and support. This tour has a variety of landscapes, terrain, cultures and is filled with history both ancient and modern.  There wasn't a day when I thought I'd prefer to be somewhere else.

Kay Jacob
Sam, Max, and Mark, thanks guys, in your role as tour operators and guides your professionalism, work rate, attention to detail and commitment was second to none.

Gary Powell
Sam, your team did a magnificent job in the planning & executing of this tour – the castles, chateaux, monasteries & mansions we stayed in were amazing ( who could forget Ziggy?)!

Ruth Kerr
What an amazing holiday! You can eat and drink as much as you like and you still go home fitter and trimmer than when you left! Wait till Woman's Weekly or Cosmo hear about this holiday! You guys'll be booked solid till early retirement. This was undoubtedly the best long weekend of my life so far. I'll be back next year for at the very least a full stage, if not more! My legs look forward to cashing this cheque which my hand is currently writing!

Will Wetherall
The guides on the Hannibal Expedition were excellent. They are excellent organisers, who think ahead, and are always looking to make the best possible experience for the riders, whether this be making sure the bikes are in top condition, or the picnics lunch is in "the spot", or the evening meal is an experience to remember. The guides are happy to answer to questions on the route, and change things as weather or circumstance require. Sam's historical knowledge and has willingness to share this knowledge really added to the trip.
I am very much looking forward to riding with them again.

Stephen Seymour
This was by far the most fun I have had on a bike. It was a pretty stern physical test for me, and thus perfect. I eyed off the van once or twice but never had to get in it. Lovely places and lovely routes that you would never find by yourself, and all fully supported.

Ted Robinson
Hannibal Barca, the wily Carthaginian General, was a fine strategist and leader. His attempt to conquer Rome by taking war elephants across the Alps was a real feat. If you wish to ride across the Alps, in fine style, without the support of war elephants, then you should sign up for this tour. They are great operators and their tour is first class.

Roddy Johnson
It is a rare thing to experience something that changes your perspective on life permanently, even more rare when that something is a choice, and not a challenge that life has forced upon you.
The Hannibal Tour did just that, it changed my perspective on life. I started the tour with very high expectations, to see the best of Europe, to make friends, to challenge myself physically. What it achieved was well beyond this. The Hannibal Tour covered some of the most extraordinary landscape I will ever see, including times when I truly was on top of the world. Meeting the physical challenge of 26 days of cycling when I have never in my life before been a cyclist has left me with an incredible belief that anything is possible in life. I have made lifelong friends from across the globe. On this tour, I felt more alive than I had since I was a kid. We all laughed hard, ate and drank like kings, and at the top of the Alps I cried with joy. And all this, from the seat of a bicycle.

Jason Langer
Sam had obviously put a lot of time and effort into researching and organising the Hannibal Epic. The detail in the planning is obvious from the start and resulted in a magnificent experience every day. The hotels, restaurants, routes, lunch stops including several picnics, coffee breaks and extras such as wine tastings and farmhouse meals were superb. An added feature of their tours is the historical aspect which was regularly explained to us in regard to our location. I feel very lucky to have found this tour and to have been able to participate as it was challenging, unforgettable and a great opportunity to meet other like minded cyclists and create new friendships. It was hard coming home after such a unique experience. Thank you Sam.

Kay Jacob
To go on a trip that has congruency with the challenge of the ride -the epic and the history, gastronomy, the culture, the landscapes and to provide such intelligent support is amazing . I loved it, felt challenged, gave myself to the whole experience and have no criticisms, just grateful for a marvellous trip.

Bernadette Redfern
The 25 days I spent on the road with Sam was the best month I have had in my life. To be able to travel through Spain, France and Italy, and to see, do, eat and enjoy so much, was a real privilege. Sam eliminates any stress that may come with such a huge undertaking. Really, all you have to do is keep pedalling and not lose control of your bike when you pinch yourself to check you are not actually dreaming.

Felix Lowe
See all our testimonials