What to look for in a bicycle tour.
Read a few of our testimonials to see what our guests thought of bicycle touring with us: What I thought.
As a tourist, there is a myriad of ways to see the world. Whether it is out the window of a bus, from a mountaintop after a long days hike, or from your car as your cruise along the highway – each method of transport provides a unique traveller experience.
At Bike Odyssey, we believe that the in order to immerse yourself in the ambience of a foreign country and to learn about culture and history, as well as physically challenge yourself, a bike tour is the way to go. There is a lot of information out there about bike tours, and some companies promise the world, however, at Bike Odyssey, we really do aim to tick all of the boxes. The following are some of the traits that separate us from other bike tours out there.
The experience
When you're pedalling away, trying to soak in the new world around you, you want to know the company looking after you know exactly what they are doing. That is Bike Odyssey. Our guides come from all walks of life, and each has a unique story, years of experience, and a thorough understanding of, and affinity with, the areas they ride through. Compared to the vast majority of bicycle tours around the world, our guides are seasoned, and rather than being guided by a 22-year-old who has only been in the country for a short time; you will be accompanied by a veteran guide who will greatly deepen your experience of your tour.
We have spent years building our team full of documentary makers, sommeliers, soigneurs, historians, computer scientists, designers, bike mechanics and travellers, to ensure you have the most authentic experience possible.
The balance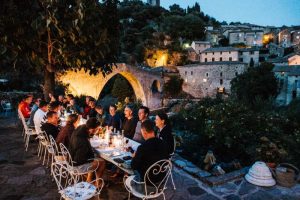 When we say 'the balance' of a bicycle tour, we mean the middle ground between comfort and challenge. We believe that the truly rewarding travelling experiences take you out of your comfort zone, and provide you with a sense of accomplishment. However, there is a middle ground, and although you will cover a lot of distance on our bicycle tours, you won't ever be expected to rough it.
You will spend your evenings eating beautiful food and staying in excellent accommodation for a well-deserved rest. Comfort and accomplishment are two traits that are vital to the success and enjoyment of a bicycle tour, and at Bike Odyssey, we pride ourselves on finding this balance. You will be totally looked after so all you need to focus on is moving those legs around and soaking up the experience.
The gear
The reality is that many bicycle tour companies use bikes that are dated, and there is nothing worse than setting off on a long journey on a bike that is creaky and slow. For your comfort and efficiency, we only use the very best and latest bicycles available. Rather than rejuvenating and recycling the same bikes tour after tour, we want you to be riding the latest models for the duration of your journey. Our Bikes are straight from the factory floor each tour, brand new and ready to go!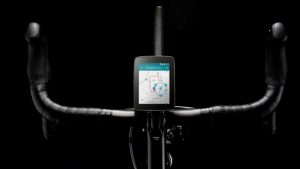 Compared to other bicycle tour groups, we have always been passionate about using the most innovative navigation technology available. With the Hammerhead Karoo cycling computers, you will know exactly where you are going for your safety. We have tried and tested numerous navigation tools and have selected this model based on speed, functionality, size and overall effectiveness for you, the rider.
The knowledge
Whether you are journeying across Europe, Australia or South America, you will learn so much about the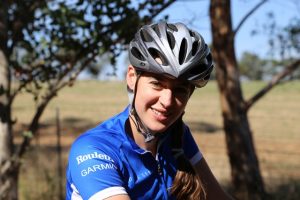 countries you traverse; you will leave feeling like an expert. Having historians, archaeologists and local specialists on our team means that we can answer any question you might have and really provide you with a sense of scope for your journey. There is nothing worse than listening to a tour guide stumble through memorised facts or read from a cheat sheet. Our guides are passionate and informed, and know these areas like the back of their hand, something you will be 100% thankful for!
For a historical and unique experience to remember, book a bicycle tour with Bike Odyssey today. You will not be disappointed!