ALLIES - NORMANDY TO THE RHINE CYCLING TOUR OVERVIEW
Our Allies launch marks 100 years to the day since the armistice was signed to end World War I.
We start our Allies Odyssey with the tide out! Rolling across the bridge from Mont St Michel to mainland Normandy, our trail is historic and relaxed as this Odyssey takes in more forgiving terrain and less kms per day (average 55km) giving us time to explore the epic history all around us. As we pedal through France, Belgium, Luxembourg and into Germany, we traverse through the sensational regions of Normandy, Picardy, Flanders, The Ardennes and along the Moselle, following and examining the two greatest historical conflicts of recent times - WWI and WWII.
Starting with Normandy's low rolling hills, tiny lanes and historic villages, we skirt the D-Day beach landing grounds where the boats went the other way! This was the biggest seaborne invasion ever mounted and its aim was to liberate France from Nazi occupation in WWII.
Northern France is full of amazing produce, from local cheeses Livarot, Pont l'Eveque and of course Camembert to cider and calvados apple brandy. Off the rugged cliffs and sandy beaches, fishing boats bring in the catch which is a major and magnificent part of the local cuisine.
As we head east through Rouen (once home to Richard the Lionheart!) and on to Amiens with its exceptional cathedral, we head for the sorrow which is the WWI battlefields of the Somme and into Belgium at the Ypres Salient. We are surrounded by history - military, medieval and cycling as we trace the roads of the Paris Roubaix, Tour of Flanders and Liege-Bastogne-Liege which makes this area an exceptional place to ride through.
Belgium's stunning roads and medieval villages greet us as we roll through the lush Ardennes, rightly famed as some of Europe's best cycling. After traversing Luxembourg in a day we strike the magnificent Moselle River. We wind its course northeast admiring its sheer vineyards which cling to the cliff-like banks which line the river - but don't worry we enjoy the valley riding (there are x-loops for the brave!)
Our final destination is Remagen, where the Allies first crossed the Rhine and entered the heart of Germany for the Allies' final assault to end WWII.  Across the only bridge on the Rhine which the Germans failed to blow up, the Allies had won the race to the Rhine.
Enter your details below to register your interest in Allies - Normandy to The Rhine:
This tour is in demand! All our guides want to run it! We will be confirming the tour leader in 2019.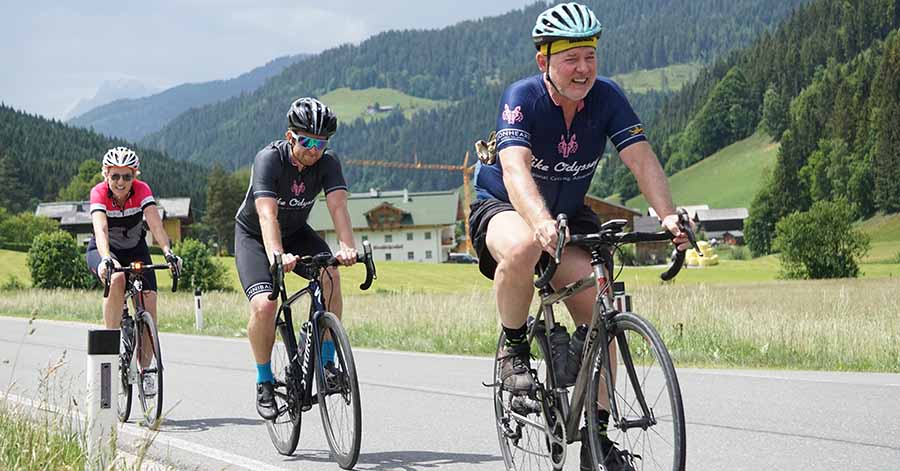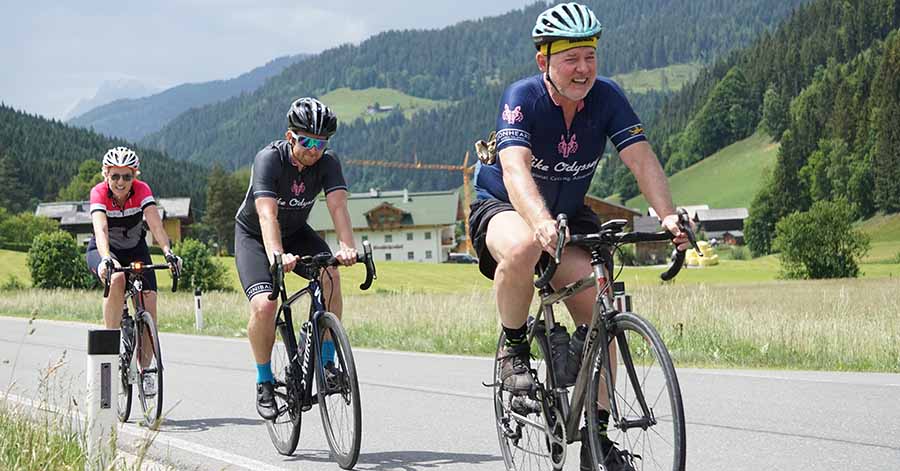 Astonishing Mont Saint-Michel which rises out of the ocean like a fairytale castle. We take a behind the scenes tour here before our departure on this historic Odyssey
Normandy, Picardy, all of Northern France! Beautiful countryside, tiny lanes and stunning villages such as Lyons-la-Floret, Bec-Hellouin, Gerberoy and Beuvron-en-Auge
History from the Norman Conquest of Britain to the WWII liberation of Europe which began on the beaches of Normandy
Ride the Route du Cidre through Pays d'Auge, stopping, of course, for tastings of traditional cider and Calvados paired with local Camembert and Pont-l'Evêque cheeses
Eat the best local food - luscious fresh seafood, local crêpes and apple tarts. Our favourite is Marmite Dieppoise - a creamy, cidery fish stew that encapsulates the flavours of the ocean and the farmland of Normandy
The Bayeux Tapestry - a 70 metre long tapestry from the 11th century depicting William the Conquerors feats!
WWII D-Day landings history with visits to Utah, Juno and Sword beaches as well as Pegasus Bridge and Arromanches, with local exceptional historian storytellers to keep you enthralled
Coffee in the scenic fishing port of Honfleur; painted by the the best impressionist artists Eugène Boudin & Claude Monet
Awe-inspiring WWI history as we ride through the Somme and sites such as Villers-Brettonneux, Pozieres, Bullecourt and Fromelles. See the simple but phenomenally moving memorial in Villers-Brettonneux painted on the school wall which simply states "Never Forget Australia"
Gothic Amiens, with its mighty Cathedral and lovely green spaces along the Somme river
Genuine cycling pedigree as we trace parts of the Paris Roubaix (with or without cobbles!) as we head north towards Belgium for mussels and waffles
Gentle rolling hills and flatter terrain - perfect for a historical and cultural exploration by bike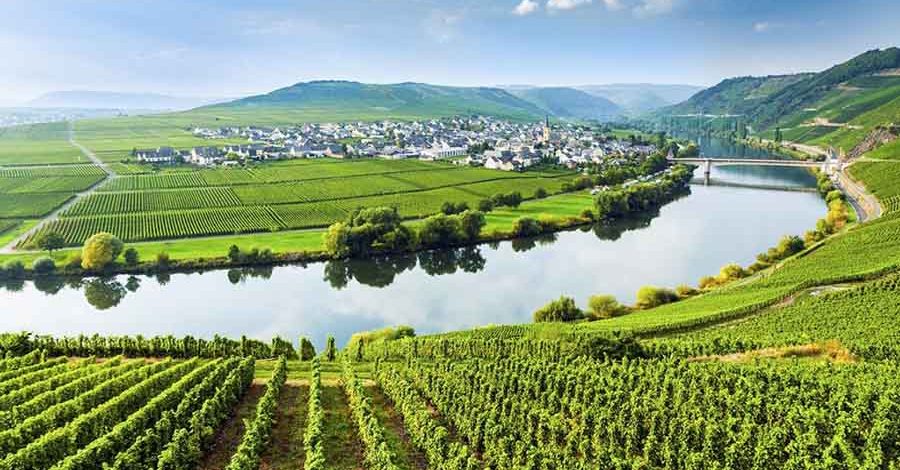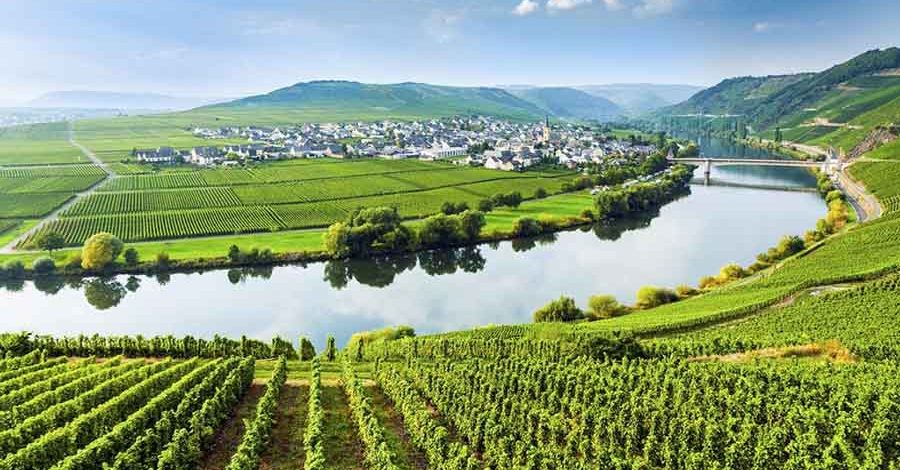 A Merckxian post Ypres roll through Flanders covering many roads of the famed Tour de Flanders - again the scenery is spectacular!
WWI history in depth. The Fields of Flanders and Ypres. Listen to the eerie Last Post which has been played at the Menin gate every evening since WWI finished
Belgian Ardennes with rolling hills, cliff perched towns, epic monastic breweries and hard to beat roads
Did anyone say beer? Or waffles? Or chocolate? Belgium does these staples like no other country in the world and we test them! At Leffe and Achouffe breweries and in the 'Capital of Chocolate' - Flanders
Breathtaking riding through Belgium who has beautiful villages like no other - Rochefort, La Roche en Ardennes and Celles just to name a few
Cycling history as we rest in Bastogne, the turning point for the epic Ardennes Spring Classic - the Liege-Bastogne-Liege
We return to WWII history as we follow General Patton's advance from the Battle of Bulge to the Rhine. We ride to Remagen made famous by WWII as the only bridge left standing when the Allies arrived
Our route is a little different to the tanks - we ride through the steep vine clad hillsides, picturesque wine villages and craggy castles that line the Moselle River Valley - a cyclists' paradise
Moselle Reisling! Wine tasting at Bernkastel-Kues and of course a glass at our Castle hotel watching life go by on the Moselle

Fittingly on this historic Odyssey, we stay in Chateau, Schloss and historic abodes.  Here are some places you will stay at on the tour: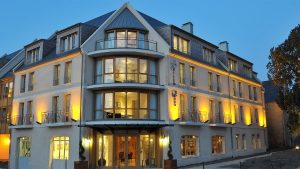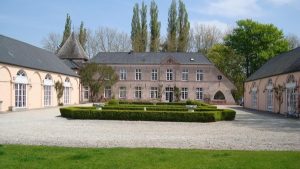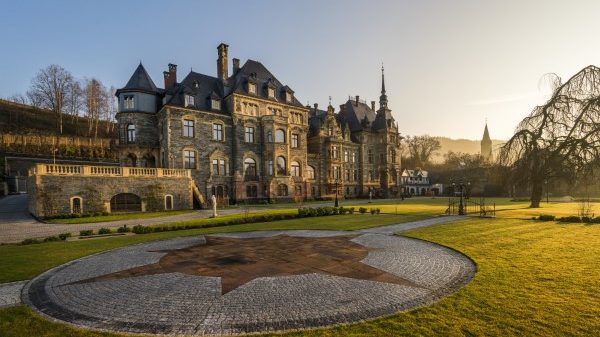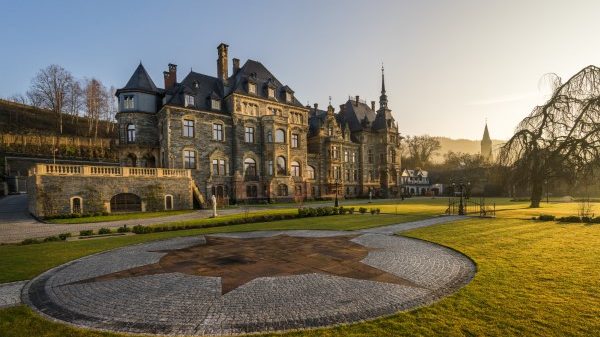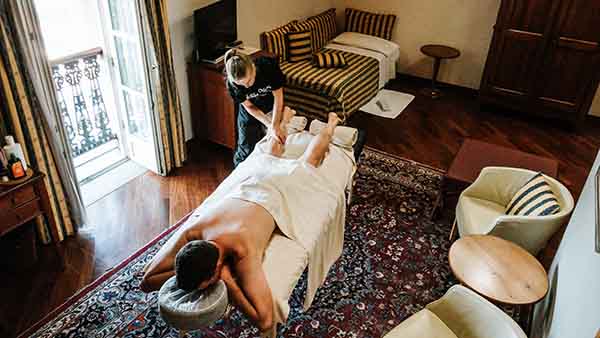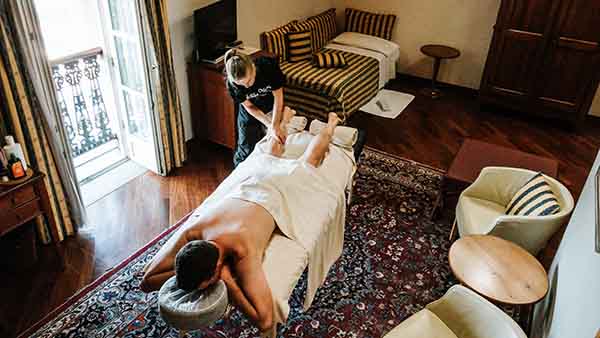 From lamb, seafood and dairy in Normandy, to the hearty stews and ciders of Germany, the Allies Odyssey takes you on a gastronomic whirlwind. Picardy, Wallonia, Champagne-Ardennes, Moselle and Rhineland all have their specific specialities which are amazingly diverse and delicious! You ride through these areas and see what you will be eating on the table that evening - fresh beautiful produce plucked right from the land.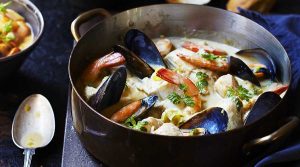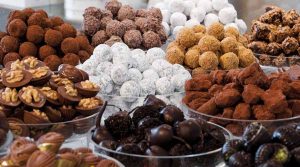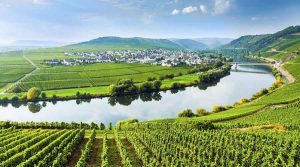 Read more about the Food and Wine of the regions we ride through
Food and Wine
Normandy 
Agneaux de pré salé (Meadow-salted lamb) comes from the Bay of the Mont Saint-Michel and is a great dish to start off the mouth-watering treats you will encounter in Normandy. Normandy is known for its abundant seafood on its Western edge as well as fish from the Somme River which flows through it. No matter what type of meat you eat though, it will most likely be accompanied by a luscious type of dairy;  "A la Normande" refers to a sauce, something which is usually very rich in butter or cream. Marmite Dieppoise is a must try here - a delicious seafood dish cooked in a creamy broth of butter, cider and crème fraîche. The quality of dairy farmland is the basis for such acclaimed cheeses - Pont-l'Évêque, Livarot, Neufchâtel and of course - Camembert, which needs no explanation!
As well as seafood and dairy, Normandy produces apples which are famous throughout the world. You mustn't pass through here without trying a Tart de Pommes a la Normande (apple tart) for dessert or an apple cider to accompany your meal. Normandy is almost famous for its lack of wine production, but makes up for it by producing excellent cider, a beautifully refreshing treat after a days ride, though sometimes too easy to drink!
Picardy
Picardy is known for much more basic food, but no less delicious as so many vegetables are grown right there, like carrots, watercress, endive, rhubarb and apples. This northern region of France boasts more country dishes like Le pâté de canard (duck pâté) from Amiens and a leek pie called Flamiche.
As for dessert, you cannot go past the Macaroons d'Amiens. You will want to stuff them in your back pockets for pedalling snacks ahead! Picardy's main wine is the Champagne; a part of Picardy's vineyards being allowed to produce this outstanding wine. But again, this area is more famous for its great beer and cider.
Flanders
Belgium is best known for its chocolate, waffles, fries and beer. That covers all areas doesn't it?! Mosselen-Friet (mussels and chips) is a classic Belgian dish to eat here. The most common way mussels are served in Belgium is steamed in white wine, in big black mussel pots. In addition to wine, they can also be served with shallots, parsley, butter, cream, beer, or even mustard sauce. Any which way is delicious and the fries just go so incredibly well with them! As to what to wash them down with, some of the world's most famous beers are brewed in Flanders, including Stella Artois, Leffe and Duvel. But Flanders has so much more to offer than just its mass-produced beers - they are famed for many varieties of typical regional beers, whose popularity continues to grow,  including Geuze, Kriek (made from cherries) and Lambik, Trappist and Abbey beers. However, white cold climate wines are making a comeback here - chardonnay grapes making up 90% of their produce.
Ardennes
Luxembourg's cuisine is international, due to its sandwiching between so many influential foodie nations. Probably its most popular dish is Judd mat Gaardebounen, a hefty heart-warming dish of smoked and salted pork with broad beans. Good fuel for pedaling legs, and certainly you have to have an appetite, as they are often huge helpings! Jardon de Ardennes is a cured ham which is lovely and for a snack along the way, you can't go past their Gromperekichelcher, grated and fried veggie fritters that are scrumptious and you will find at markets and fairs everywhere. For our sweet teeth, tart aux quetsches (plum tart) or Les biscuits roses de Reims – these little pink biscuits are designed to be dipped in a glass of champagne - what better way to eat dessert!
Cider is again a favourite here, although a little more acidic than from Normandy, but just as thirst quenching. The Champagne-Ardenne region is known the world over for the quality of its vineyards and wine cellars, which cover an area greater than 30,000 hectares, and employ the talents of several thousand wine-growers. Producing more than 300 million bottles each year, the Champagne-Ardenne region has certainly proved its aptitude for making wine and of course its famous bubbly beverage!
Moselle Valley and the Rhineland
The state of Rhineland-Palatinate is more known for growing wine - two-thirds of the wine produced in Germany come from this region alone! Its food takes a back seat, but is very hearty and substantial, mainly because the recipes were developed by the physically hard-working population or in times of poverty. Nearly all meals are served with potatoes in some form - mashed, in pancakes, or balls, you won't escape them but neither will you want to, they really do them well! Their most famous way to deliver potatoes is their Himmel und Erde (Heaven and Earth) which is mashed potatoes (from earth) with an apple sauce (from heaven). Rhineland-Palatinate is Germany's number one wine-producing region. Its mild, sunny climate and nutrient-rich soils are perfectly suited for growing grapes. The vineyards are planted along the river Rhine and its tributaries, with the oldest plantations going back to the Roman era, making for spectacular cycling along the Rhine's banks.
When we cycle up the Moselle river, Friture de la Moselle is a must - small fish from the river, fried and eaten with one's fingers! And of course we must not pass up the chance to imbibe the world loved Moselle wines at its source.
The Allies Odyssey is richer with history than any of our tours before, with in-depth WWI, WWII, Medieval, Roman and cycling history! We will experience all of this accompanied by expert local guides to give us genuine insight into the history we are travelling in the footsteps of.
To summarise the history of these periods is impossible. However, we will visit some of Europe's most significant WWI and WWII sites. For WWI we traverse the Somme, Siegfried Line and Ypres Salient visiting many of the battlefields and monuments including Villers-Brettonneux, Pozieres, Deville, Bullecourt and Fromelles. For WWII we ride along the coast where the D-Day Landings were made, visiting Utah and Juno Beaches, the Pegasus Bridge and many more sites. We also visit the site of one of the biggest and bloodiest battles of the war - The Battle of the Bulge and arrive on the Rhine where the troops first crossed into the heart of Germany. Beyond this recent history, we ride through so many spectacular medieval towns - we visit Amiens Cathedral and view the astounding 70 metre long Bayeux Tapestry, which records William the Conqueror's activities before the Battle of Hastings in 1066 when he became the first Norman king of England.
Sam and the Bike Odyssey team exceeded our expectations on every level. Each and every day of our first European cycle adventure delivered memories of people and places that will last a lifetime. A test of mind and body, but a rich and rewarding experience that has whet the appetite for more of the same. We'll be back.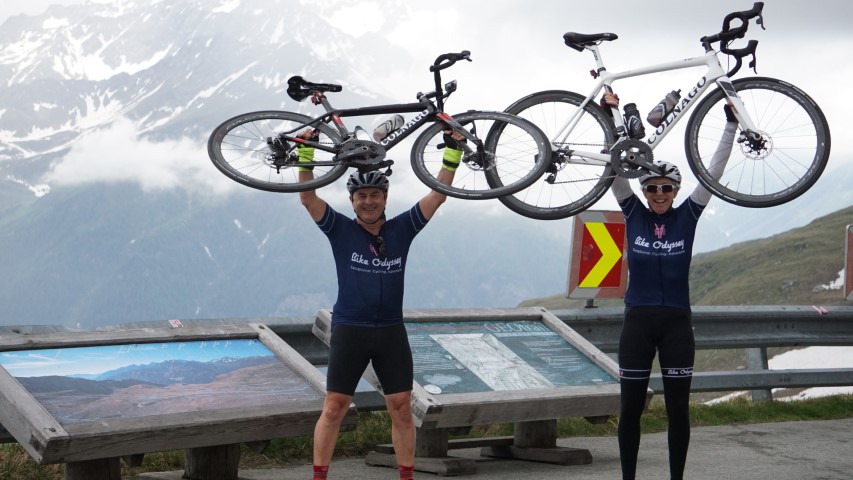 Michael and Louise Clifton
Without a doubt your guides (and Sam is included), are the best I've had on any tour, and I've ridden more tours than I can count across the US, Europe and South America. Great personalities and extremely helpful. Also very accommodating to personal preferences (bananas and Cokes!). This is what will keep me coming back to Odyssey tours. Also extremely important – your willingness to let riders leave whenever they want in the morning and have the bikes out and ready to ride early — before breakfast. Much appreciated.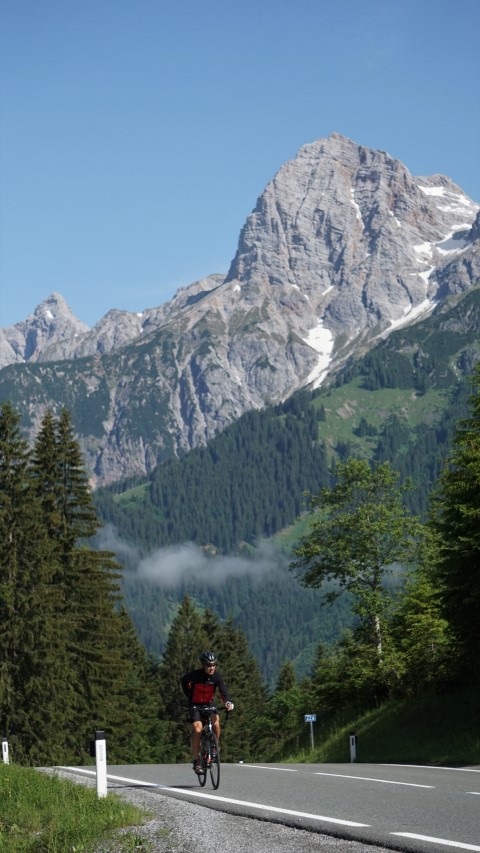 Wayne Riley
Organising a custom tour in a foreign country where you are not fluent in the language can be intimidating as you are always trying to consider your groups individual needs and abilities, Getting to know Sam and then working with Bike Odyssey is so refreshing in that they were able to provide a very high end experience, while feeling like it was effortless on our end. The team was always working hard in the background to make sure our customised Hannibal adventure unfolded seamlessly and going by the feedback from our group and the sign up for Lionheart it's clear they were effective.

Sam's approach is calm and confident and the route choice as well as accommodation was memorable. I would highly recommend engaging Bike Odyssey as your choice.

Paul Traynor
Eastern Explorer Excellence!! We had such a fantastic two week custom tour with Bike Odyssey. 9 friends from Adelaide, of varying abilities, embarked on an epic 1,400kms from Görlitz on the German/Polish border, all through Poland, with a rest day in Gdańsk, ending in Vilnius, the capital of Lithuania. The organisation of the trip was perfect, Max and Francesca our tour leaders could not have done more for us. Great hotels, wonderful food, and great technical help from Frannie who made us all into Hammerhead converts and experts within no time at all! No more dodgy paper maps and getting lost, Hammerheads are the way forward! Literally!

Thanks Bike Odyssey for a brilliant tour, we look forward to the next one!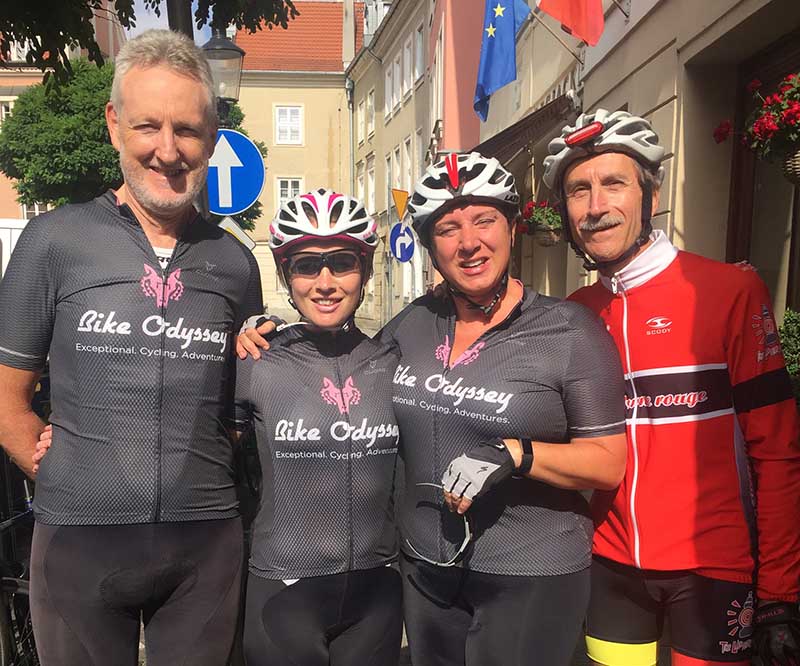 Hannah Schultz
Well, what can I say other than brilliant! Hannibal 2017 was 16 days of brilliant riding, excellent accommodation and the guides were just second to none. Sam, Max and the team are committed to ensuring that you have the trip of a lifetime, to which I did. I would recommend bike odyssey as the best cycling company to take you on an adventure through Europe and beyond! Do it!!!…..you won't regret a single minute. Thanks Sam and team for a wonderful trip!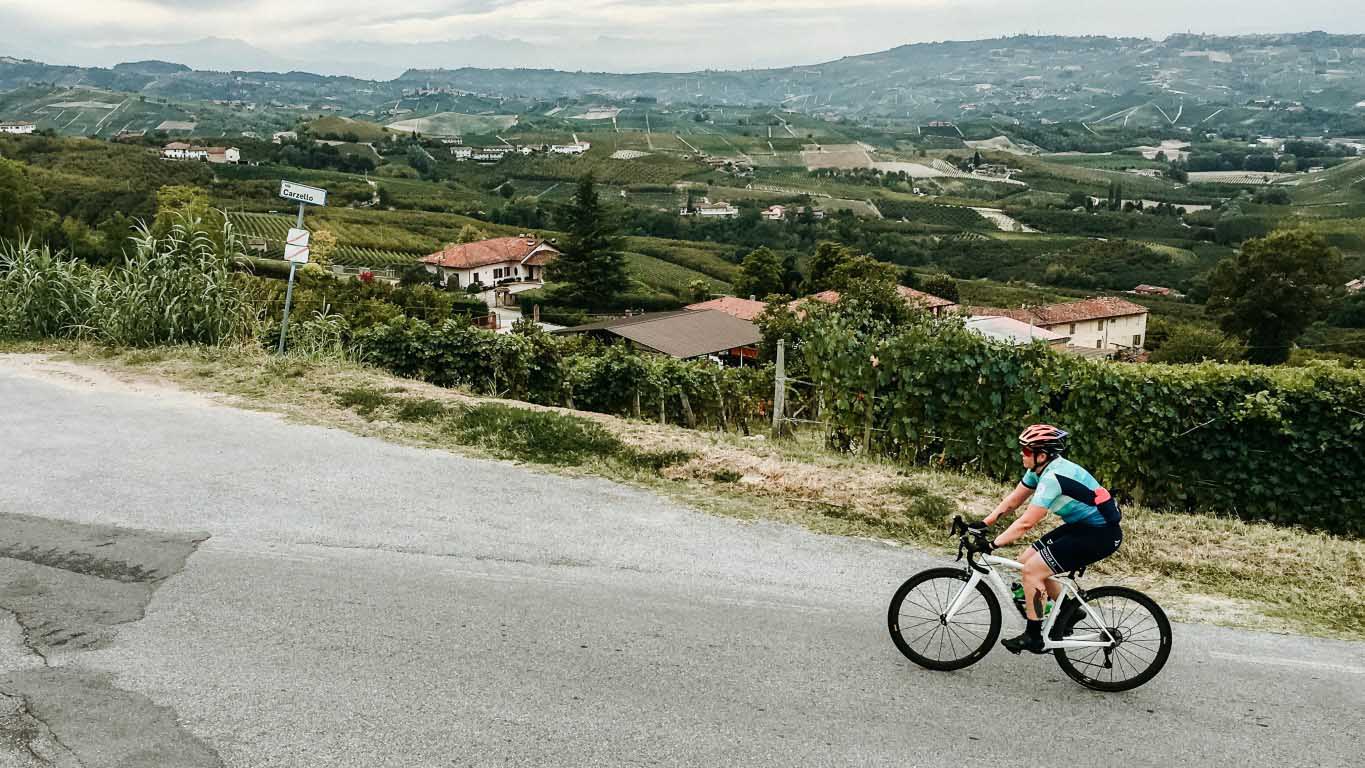 Amanda Copp
The cycling routes, guides, food, wine and accommodation were all great. Such a memorable trip. I highly recommend bike odyssey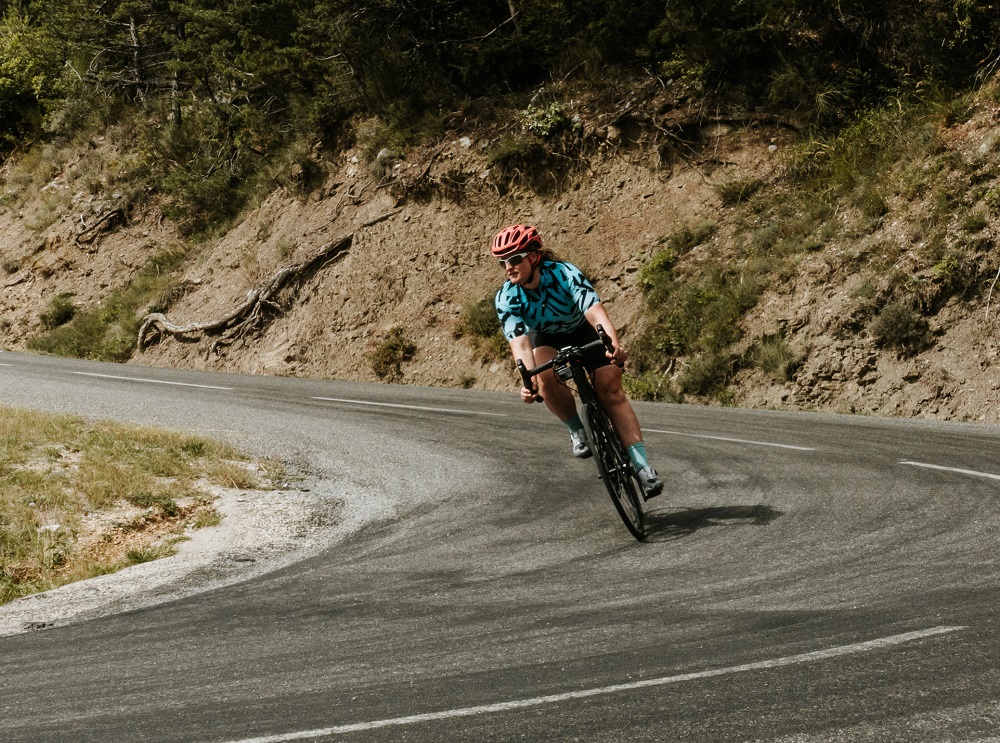 Sarah Armstrong
Awesome Guides, fantastic accommodation, best riding ever. If you ride a bike book a holiday with these guys, you won't regret it.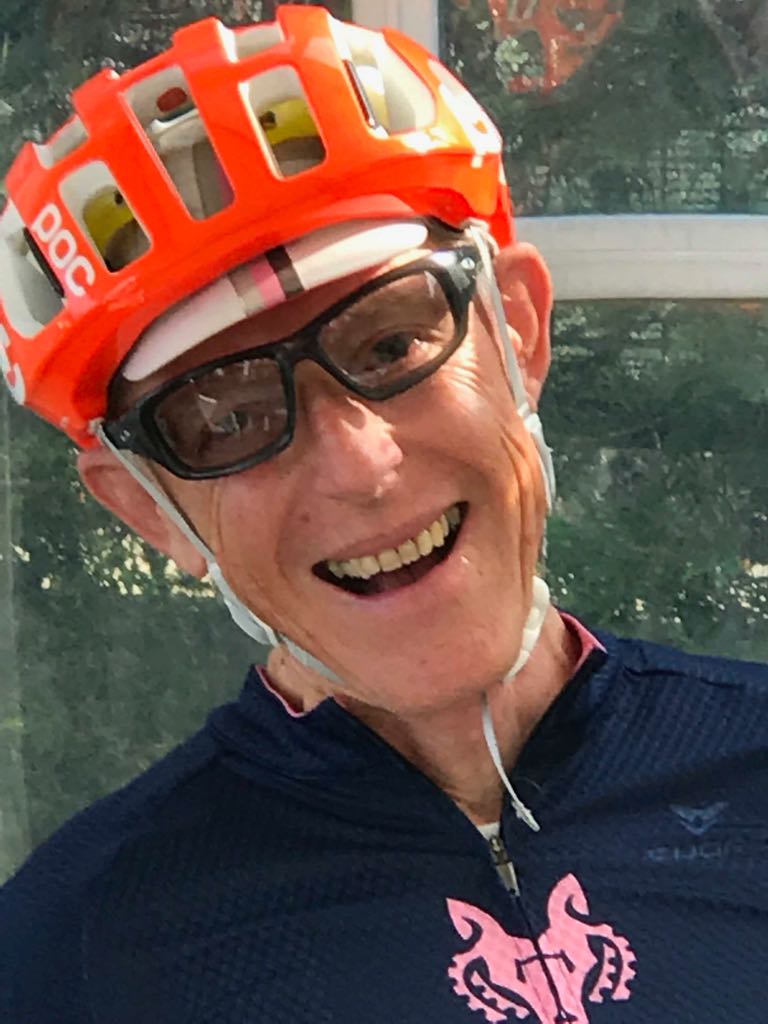 Peter Rau
Thank you Max for being such an excellent guide during our Hannibal Tour. Your infectious enthusiasm was invaluable and the way you supported the whole group throughout each day was fabulous. I felt very safe with you as our tour leader during the first few days and appreciate your motivating and fun loving personality from the beginning to the end of the trip. And last but not least, your Spanish mints (with accompanying jingle) each morning were vital to a good start to the day.

Megan Rigney
I felt that all the guides and their contributions were extraordinary all went over and above to ensure that we were in the right place, their individual and team contributions were excellent as was their personal skill sets all were able to walk the talk with no trouble.

Martyn Smith
The guides were amazing…..excellent in fact. Particular mention has to go to Mark. He is as solid and reliable and friendly as you could ever wish for. Nothing was too much for him – even with a stinking cold towards the end, he was ever present and friendly. The image of him at the top of Col Agnel in gale force words and horizontal rain, packing bikes into the trailer will stay with me for a long time.
The other guides were all excellent and genuinely could not do enough. They made the trip very easy and all we had to do was concentrate on riding our bikes.

Pat Marshall
I was captivated from the first by the notion of historically themed epic cycling journeys, but I had no idea about the level of real support that Sam and his team was going to provide. Our journey was certainly epic in every way; the daily distances stretched me physically and we were unlucky to cop some really wet weather during the first weeks of the tour. The support really amazed me. There were days when we arrived at our destination soaked and nearly done in, but our bikes were whisked away for clean up and we were met with enthusiastic congratulations from the team and snacks and drinks for an immediate pick-me-up. This was always followed by utter relaxation in wonderful accommodation and great food. On the ride itself, the bike guides were a revelation to me. The last part of the climb to the Gotthardt was looking a bit grim until a smiling face appeared at my side and suggested a pause for a photo opportunity might just let me catch my breath. Despite being the last rider at the col who wanted to make the cold descent in the mist, companion riders and guides all encouraged me to go for it.

Dianne Batten
Despite having had a "one in a century event" as far as the amount of rainfall is concerned (there have been record floods in this part of the world), and precipitation for 5 out of the past 6 days, everyone is still in good spirits and, if anything, the sense of a group identity is stronger than ever. This in itself is a fine testament to both Sam's organisation and the great team he has put together to support us. And the service in making sure all our bikes are cleaned up, re-lubed, and with gears tuned each morning – often in the rain – through these days of inclement weather has been magnificent. Through it all, Sam has remained totally unfazed and this has helped us all through. With the fantastically conceived historical nature of this trip, the brilliant route and wonderful accommodation as well – not to mention Sam's excellent historical interpretations – it's hard to imagine a more interesting, rewarding and challenging tour.

Doug Bruce
As a 65 yr old with 2 metal hips, I joined Sam's very first Hannibal tour, with some appreciable trepidation. But any misgivings I might have entertained dissipated quickly. Stunning views, friendly and ever helpful guides, scrumptious local fare and excellent accommodation more than compensated for the fading grumblings of an initially reluctant body. By the 3rd day all fatigue was forgotten as I made friends with riders from very different backgrounds, learnt some useful lingo and soaked up sights, smells and history of a most interesting part of the World.

Bob Hofman
Sam did a faultless job running the tour from the hotels to the food, the support, the hire bikes and the incredible history of Hannibal along the way, I cannot imagine how it could have been executed any better. The guides were professional, dedicated, friendly and supportive. Their experience shone through and is their greatest asset.
I already have my next epic tour planned, and it wont be the last.

Jason Langer
The Hannibal Expedition has been the major riding highlight of my 20-year riding career. The scenery, food wine and accommodation were something I have no hesitation in recommending. For me, the greatest plus was achieving the challenge the Hannibal Expedition's thoughtfully crafted route provides. Plenty of personal challenge, in beautiful and historic countries, with almost no traffic. What more could you ask for.

Stephen Seymour
The guides? What a team! On and off the bike the guys could not have been better. Their focus was on ensuring that everyone was safe and enjoying themselves. Nothing seemed to be too much trouble. They handled sometimes difficult situations , with grace, and good humour. And as an added bonus Mark and Dirk's photography is simply stunning. So I've done 2 epic trips now, thoroughly indulged and enjoyed myself both times.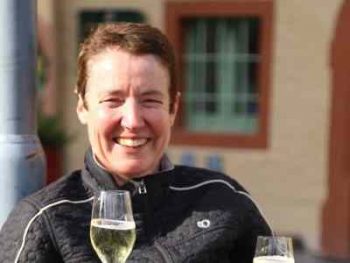 Sharon Watson
Max, Sam and Mark, what a trip! The finest food and wine from France, the best roads of Germany, Polish castles, new age Baltic states, and behind the romance of Russia. We did more than follow Napoleon's footsteps, we opened up a new world. My life is enriched because of the 2015 Napoleon tour.

James Sulzburger
Sam, a fan​tastic tour for the adventurous with the usual epic adventure standards – well researched, great accommodation and meals and the best of guides and support. This tour has a variety of landscapes, terrain, cultures and is filled with history both ancient and modern.  There wasn't a day when I thought I'd prefer to be somewhere else.

Kay Jacob
Sam, Max, and Mark, thanks guys, in your role as tour operators and guides your professionalism, work rate, attention to detail and commitment was second to none.

Gary Powell
Sam, your team did a magnificent job in the planning & executing of this tour – the castles, chateaux, monasteries & mansions we stayed in were amazing ( who could forget Ziggy?)!

Ruth Kerr
What an amazing holiday! You can eat and drink as much as you like and you still go home fitter and trimmer than when you left! Wait till Woman's Weekly or Cosmo hear about this holiday! You guys'll be booked solid till early retirement. This was undoubtedly the best long weekend of my life so far. I'll be back next year for at the very least a full stage, if not more! My legs look forward to cashing this cheque which my hand is currently writing!

Will Wetherall
The guides on the Hannibal Expedition were excellent. They are excellent organisers, who think ahead, and are always looking to make the best possible experience for the riders, whether this be making sure the bikes are in top condition, or the picnics lunch is in "the spot", or the evening meal is an experience to remember. The guides are happy to answer to questions on the route, and change things as weather or circumstance require. Sam's historical knowledge and has willingness to share this knowledge really added to the trip.
I am very much looking forward to riding with them again.

Stephen Seymour
This was by far the most fun I have had on a bike. It was a pretty stern physical test for me, and thus perfect. I eyed off the van once or twice but never had to get in it. Lovely places and lovely routes that you would never find by yourself, and all fully supported.

Ted Robinson
Hannibal Barca, the wily Carthaginian General, was a fine strategist and leader. His attempt to conquer Rome by taking war elephants across the Alps was a real feat. If you wish to ride across the Alps, in fine style, without the support of war elephants, then you should sign up for this tour. They are great operators and their tour is first class.

Roddy Johnson
It is a rare thing to experience something that changes your perspective on life permanently, even more rare when that something is a choice, and not a challenge that life has forced upon you.
The Hannibal Tour did just that, it changed my perspective on life. I started the tour with very high expectations, to see the best of Europe, to make friends, to challenge myself physically. What it achieved was well beyond this. The Hannibal Tour covered some of the most extraordinary landscape I will ever see, including times when I truly was on top of the world. Meeting the physical challenge of 26 days of cycling when I have never in my life before been a cyclist has left me with an incredible belief that anything is possible in life. I have made lifelong friends from across the globe. On this tour, I felt more alive than I had since I was a kid. We all laughed hard, ate and drank like kings, and at the top of the Alps I cried with joy. And all this, from the seat of a bicycle.

Jason Langer
Sam had obviously put a lot of time and effort into researching and organising the Hannibal Epic. The detail in the planning is obvious from the start and resulted in a magnificent experience every day. The hotels, restaurants, routes, lunch stops including several picnics, coffee breaks and extras such as wine tastings and farmhouse meals were superb. An added feature of their tours is the historical aspect which was regularly explained to us in regard to our location. I feel very lucky to have found this tour and to have been able to participate as it was challenging, unforgettable and a great opportunity to meet other like minded cyclists and create new friendships. It was hard coming home after such a unique experience. Thank you Sam.

Kay Jacob
To go on a trip that has congruency with the challenge of the ride -the epic and the history, gastronomy, the culture, the landscapes and to provide such intelligent support is amazing . I loved it, felt challenged, gave myself to the whole experience and have no criticisms, just grateful for a marvellous trip.

Bernadette Redfern
The 25 days I spent on the road with Sam was the best month I have had in my life. To be able to travel through Spain, France and Italy, and to see, do, eat and enjoy so much, was a real privilege. Sam eliminates any stress that may come with such a huge undertaking. Really, all you have to do is keep pedalling and not lose control of your bike when you pinch yourself to check you are not actually dreaming.

Felix Lowe
See all our testimonials