We run exceptional tours and there are a plethora of companies around the world who hire exceptional bikes. So we stick to our tour expertise and rather than own a tired fleet of bikes, we engage with the pick of these companies to provide you with the best options possible. Therefore if you choose to hire a bike from us, this ensures you have the latest models and finest brands in the business.
In Europe, we have an amazing array of bike choices - Pinarello, Trek and Specialized. From the best of the best - The Dogma F10 and amazing electric road bike - Nytro to Dura-Ace loaded Trek Emondas. We also offer Ultegra and 105 level bikes so we have all the options covered. Please note that due to the large demand on our suppliers in July (Tour de France) prices rise by 10%.
In Morocco, we have partnered with Cannondale offering Synapse and SuperSix Evo as well as electric touring bikes.
In South America we have partnered with Trek, offering the latest road bikes.
In Australia, we work with various suppliers. Please get in touch to discuss the options. email: [email protected]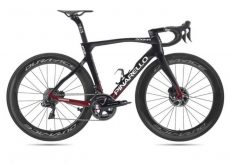 Frame - Carbon Torayca T1100 1K Dream Carbon with Nanoalloy Technology
Groupset - Shimano Dura-Ace DI2
Gearing - Compact 50x34 - available cassettes 11x28 - 11-30 - 11x32 to be confirmed at reservation
Brakes -  RAD SYSTEM Disc brake
Tyres -  Max 700x28mm
Sizes - 46.5 - 50 - 51.5 - 53 - 54 - 56 - 57.5 - 59.5
Price - 10 days = €1,100 / 15 days = €1,570 / 30 days+ = €1930,00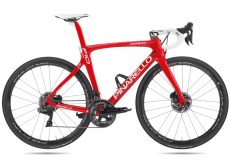 Frame - Carbon Torayca T1100 1K
Groupset - Shimano Dura-Ace 11V
Gearing - Compact 50x34 - 11X30 - 11x32 on request
Brakes -  RAD SYSTEM Disc brake
Tyres -  Max 700x25mm
Sizes - 46.5 - 50 - 51.5 - 53 - 54 - 56 - 57.5 - 59.5
Price - 10 days = €900 / 15 days = €1300 / 30 days+ = €1700,00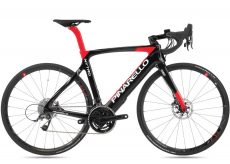 Frame - Carbon T700
Groupset - SRAM Force groupset
Gearing - Compact 50x34 with 11-30 cassette
Brakes - RAD SYSTEM Disc brake
Tyres - Max 700x28mm
Drive System - Fazua / Max Power: 400W / Max Speed with assistance: 25 Km/h
Sizes - 46.5 - 50 - 53 - 55 - 58
Price - 10 days = €420 / 15 days = €620 / 30 days+ = €1100,00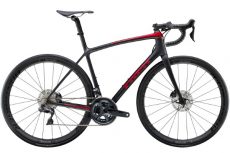 Frame - Ultralight 700 Series OCLV Carbon
Groupset - Shimano Ultegra DI2
Wheels - Bontrager Aeolus Pro 3 Tubeless Ready
Gearing - Compact 50x34 and 11X28 cassette - 11x32 on request
Brakes -  Disc
Tyres -  700x25mm
Sizes - 47 - 50 - 52 - 54 -56 - 58 - 60
Weight - 56cm - 7.11 kg / 15.67 pounds
Price - 10 days = €750 / 15 days = €1050 / 30 days+ = €1800,00
Frame - 500 Series OCLV Carbon
Groupset - Shimano Ultegra Di2, 11 speed
Wheels - Bontrager Race Tubeless Ready
Gearing - Compact 50x34 and 11X32 cassette
Brakes -  Caliper
Tyres -  700x28mm
Sizes - 50 - 52 - 54 -56 - 58 - 60 - 62
Weight - 56cm - 7.85 kg / 17.31 lbs
Price - 10 days = €520 / 15 days = €720 / 30 days+ = €1320,00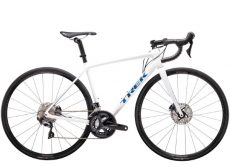 Frame - 500 Series OCLV Carbon Ultralight
Groupset - Shimano Ultegra 11 speed
Wheels - Bontrager Tubeless Ready rims
Gearing - Compact 50x34 and 11X32 cassette
Brakes -  Disc
Tyres -  700x28mm
Sizes - 47 -50 - 52 - 54 - 56 - 58 - 60 - 62 - 64
Weight - 56cm - 8.05 kg / 17.75 lbs
Price - 10 days = €390 / 15 days = €510 / 30 days+ = €760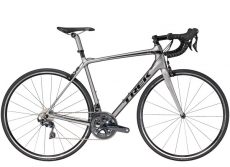 Frame - Ultralight 500 Series OCLV Carbon
Groupset - Shimano Ultegra, 11 speed
Wheels - Bontrager Tubeless Ready Disc
Gearing - Compact 50x34 and 11X32 cassette
Brakes -  Rim
Tyres -  700x25mm
Sizes - 50 - 52 - 54 -56 - 58 - 60 - 62 - 64
Weight - 56cm - 7.43 kg / 16.38 lbs
Price - 10 days = €390 / 15 days = €510 / 30 days+ = €760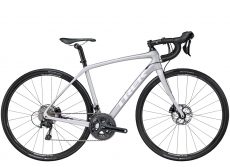 Frame - 500 Series OCLV Carbon
Groupset - Shimano 105, 11 Speed
Wheels - Bontrager Tubeless Ready Disc
Gearing - Compact 50x34 and 11X32 cassette
Brakes -  Disc
Tyres -  700x32mm
Sizes - 47 - 50 - 52 - 54
Weight - 52 cm - 9.18 kg / 20.24 lbs
Price - 10 days = €270 / 15 days = €375 / 30 days+ = €570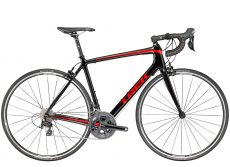 Frame - 300 Series OCLV Carbon
Groupset - Shimano 105, 11 speed
Wheels - Bontrager Tubeless Ready rims
Gearing - Compact 50x34 and 11X32 cassette
Brakes -  Caliper
Tyres -  700x25mm
Sizes - 50 - 52 - 54 - 56 - 58 - 60 - 62
Weight - 56cm - 8.87 kg / 19.55 lbs
Price - 10 days = €270 / 15 days = €375 / 30 days+ = €570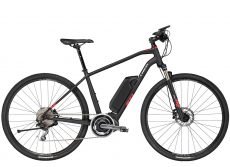 Frame - Alpha Gold Aluminum
Groupset - Shimano Deore, 10 speed
Wheels - Formula DC20 alloy
Gearing - HG50 and 11X36 cassette
Brakes -  Disc
Tyres -  700x28mm
Drive Train -  SHIMANO STEPS drive motor unit
Sizes - 17.5" - 20" - 22"
Weight - 19" - 19.53 kg / 43.06 lbs
Price - 10 days = €330 / 15 days = €450 / 30 days+ = €770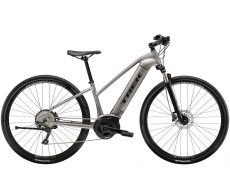 Frame - Alpha Gold Aluminum
Groupset - Shimano Deore, 10 speed
Wheels - Bontrager Tubeless Ready
Gearing - HG50 and 11X36 cassette
Brakes -  Disc
Tyres -  700x25mm
Drive TrainSHIMANO STEPS drive motor unit
Sizes - 14" - 16" - 18" - 20"
Weight - 16" - 19.42 kg / 42.81 lbs
Price - 10 days = €330 / 15 days = €450 / 30 days+ = €770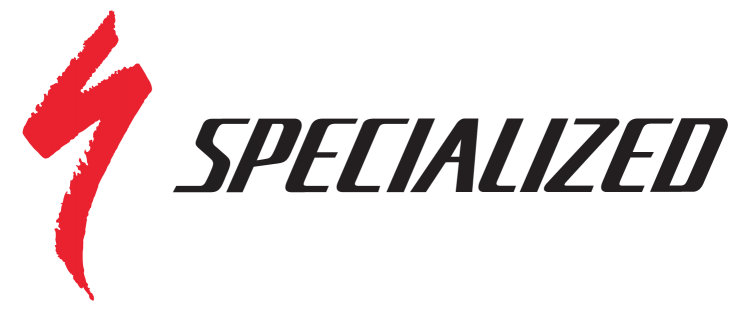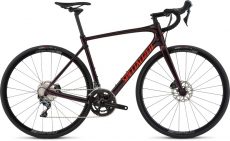 Frame - Specialized SL4 FACT 10r carbon
Groupset - Shimano Ultegra, 11-speed
Wheels - DT SUISSE AXIS 4.0 Disc
Gearing - Compact 50/34 and 11x32 cassette
Brakes -  Disc
Tyres -  700x25mm
Sizes - 54 - 56 - 58
Price - 10 days = €430 / 15 days = €600 / 30 days+ = €750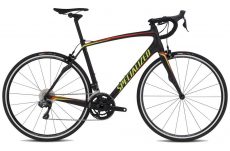 Frame - Specialized ROUBAIX FACT10 SL4
Groupset - Shimano Ultegra, 11 Speed
Wheels - Axis 3
Gearing - Compact 50x34 and 11x32 cassette
Brakes -  Caliper
Tyres -  700x25mm
Sizes - 49 - 52 - 54 - 56 - 58 - 61
Price - 10 days = €430 / 15 days = €600 / 30 days+ = €750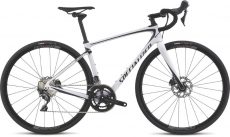 Frame - Specialized FACT 10r carbon
Groupset - Shimano Ultegra, 11 speed
Wheels - DT Swiss
Gearing - 50x34 and 11x32 cassette
Brakes -  Disc
Tyres -  700x25mm
Sizes - 48 - 51
Price - 10 days = €430 / 15 days = €600 / 30 days+ = €750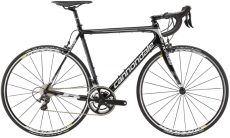 Frame - Cannondale SuperSix EVO
Groupset - Shimano Ultegra, 11-speed
Wheels - Mavic Aksium S WTS
Gearing - Compact 50/34 and 11x28 cassette
Brakes -  Rim
Tyres -  700x25mm
Sizes - 48 - 50 - 52 - 54 - 56 - 58 - 60
Price - 10 days = €400 / 15 days = €600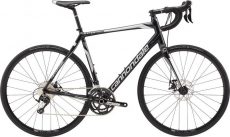 Frame - Synapse Alloy Disc
Groupset - Shimano 105, 11 Speed
Wheels - Maddux
Gearing - Compact 50x34 and 11x30 cassette
Brakes -  Disc
Tyres -  700x25mm
Sizes - 48 - 51 - 54 - 56 - 58
Price - 10 days = €300 / 15 days = €450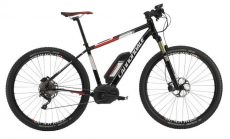 Frame - Tramount 29ER E-Hardtail with BOSCH POWERPACK 400 WH
Groupset - Shimano Deore, 10 speed
Wheels - Jalco
Gearing - 10 Speed 11x36 cassette
Brakes -  Disc
Tyres -  29x2.25
Sizes - S - M - L
Price - 10 days = €400 / 15 days = €600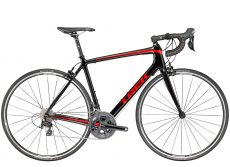 Frame - 500 Series OCLV Carbon
Groupset - Shimano Ultegra, 11 speed
Wheels - Bontrager Paradigm Disc Tubeless Ready
Gearing - Compact 50x34 and 11X32 cassette
Brakes -  Disc
Tyres -  700x28mm
Sizes - 50 - 52 - 54 - 56 - 58 - 60 - 62
Weight - 56cm - 8.05 kg / 17.75 lbs
Price - 10 days = €TBC / 15 days = €TBC / 30 days+ = €TBC