Bike Odyssey specialises in running journeys of a lifetime. We only tour in exceptional corners of the world. We only create exceptional routes. We only follow exceptional historical figures. Unsurprisingly, our
tours
are exceptional. We love them and you will too.
The question we most often get asked is why do you only run a few tours?
The answer is simple.  Full focus on few tours = fabulous journeys.
We want all our energy going into making our select routes unbelievable experiences. Here is our selection criteria:
Exceptional Cycling - Riding that will exhilarate and challenge you every day as well as taking you across countries and continents
Exceptional History - We love a story and we believe this adds so much atmosphere and interest to the journey. We also want your journey with us to be your 'Odyssey' - an epic, historical, unforgettable journey
Exceptional Food and Wine - During a challenge you need good food to sustain you and why shouldn't this be as much a pleasure as the ride! There is no better functional and enjoyable window into a culture than through its gastronomy
Exceptional Accommodation - High end, unique and memorable. A huge amount of research and thought goes into our lodgings because every evening and nights sleep on tour should be fantastic
Exceptional Tour Leader - We design our routes with our Tour Leaders to create a journey which they love and know intimately and so they can give you the best experience possible
Exceptional Challenge - We do enjoy a good day's ride. This isn't to say we don't enjoy cruising through the vineyards in Burgundy, but we do believe the pleasures of life are so much better after a good day in the saddle
Bike Odyssey is made up of experts in every aspect of the business, so it all runs together perfectly to make exceptional experiences.
We have Historical experts such as historians, archaeologists, and authors on every tour to give context to the route you are following and to make your journey as interesting as possible.
We choose guides who are a step up from the normal. They all have experience and great personalities, but are also sommeliers, bike mechanics, linguists and coaches and will bend over backwards to accommodate you every day. Practicalities are enhanced by having a guest to guide 6:1 ratio. There will be vans and cars supporting the group, no matter how fast or leisurely you want to ride. If you have a flat tyre, want to know how to climb hills more effectively, want a lift to the top, or stop and get a gelato on the way, there will always be a guide around to help.
The admin team at Bike Odyssey is outstanding and will have you organised in a timely and unflustered fashion every time. We strive to accommodate every need that you have, whether it be travel plans, sleeping arrangements or a list of what to pack! Hotel Managers and Operations Managers on the ground ensure smooth, hassle-free tours, no matter what problems arise.
Who doesn't want more comfort? Sometimes we will be riding over 100km per day (a rest day now and then don't worry!) What could be better after a long day's ride than to have your weary legs massaged back to health? This isn't a gimmick that you have to pay extra for or rarely get; each guest will be able to experience this ecstasy 2-3 times a week for groups that reach 18 riders or more.
We are committed to doing more than our bit for the environment through our actions in office (fully solar-powered) on the road (our events vehicle is electric) and on tour. We also have thriving partnerships with World Bicycle Relief, Adventure Travel Conservation Fund and the Chris O'Brien Lifehouse.
Cycling in history's footsteps was born from Bike Odyssey's founder Sam Wood.  A Roman Archaeologist by trade, he has worked for the British Museum as well as excavating most of his way around the world. His journeys into history for the BBC Documentary series "On Hannibal's Trail" inspired him to develop our flagship Hannibal tour and in turn many other adventurous routes.
Sam and the team are taking cycle tours to a whole new level with Bike Odyssey. Tours seeped in history, we engage with experts to make them part of our trips. As well as pushing yourself physically, you will be deepening your appreciation of the regions you go through and understanding of the world we live in today. All this will be done in a fun and interesting way. Sam and other historical experts will always be happy to delve deeper, over dinners or in the saddle, if you are keen for more.
Food and Wine is key to any great travelling experience. On a journey like ours, you need sustenance, but why not experience this sustenance in a deeply pleasurable way! We ensure you get this combination throughout the day. A great breakfast starts each day and snacks are supplied and available at any time you need. As for our picnic lunches, they are always a highlight for our guests and the envy of every other cyclist who rolls past! They are always filled with local fresh produce and we cater for all dietary requirements. Every evening meal is chosen carefully whether it be a 5-course degustation or at a local trattoria. You will never be disappointed with the amazing places we have found for you on tour. We sometimes also have sommeliers on our guide team so as you ride through the vineyards or sit down for an aperitif they will be able to tell you all about it!
Last but not least we know the importance of coffee in every cyclist's diet. In lots of places around the world, stopping for coffees is part of the pleasure and can be done every few miles! This is why, for our more remote tours where the perfect espresso is not available, we built into our support vehicle a commercial grade coffee machine (and made our guides take a barista course!) So at any time of the ride you feel like a caffeine boost or it is a "must stop and appreciate with a coffee" view, we can simply stop and make you one. Do you fancy an espresso at the top of Osorno Volcano overlooking Patagonia?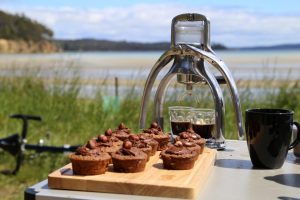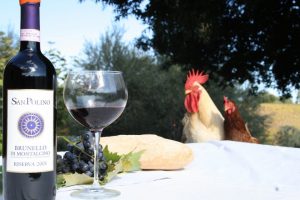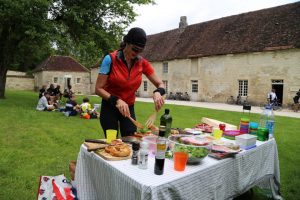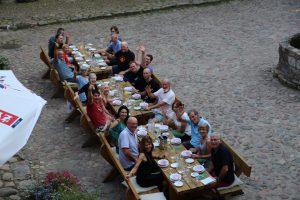 A key element in any great trip is memorable accommodation. Every night we strive to ensure that you don't forget (for good reasons of course!) your night's stay.  We look for unique accommodation, always at the upper end of the scale. We want you to be extremely comfortable as well as giving you an insight into the region you are travelling, through its buildings. We go for the beautiful lodges and wineries in Chile on the Che tour, the castles of Europe on Lionheart (where else would you want to stay when following Richard the Lionheart!), and a mix of exceptional accommodation on Hannibal. The accommodation is always an unexpected highlight for our guests.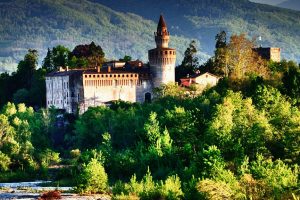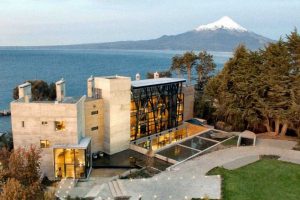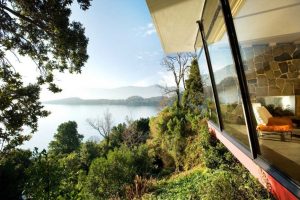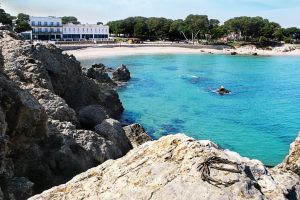 We have taken a different tack (again!) from most touring companies here. We run exceptional tours. However what we have learnt is that there are a plethora of bike hire companies across Europe and around the world who hire exceptional bikes. Therefore we stick to our tour expertise and rather than own a tired fleet of bikes, we engage with the best of these bike hire companies to provide you the best bike options possible. Therefore if you choose to hire a bike from us this ensures you have a choice of the latest models and best brands. In Europe we offer Pinarello, Trek and Specialized. In South America we currently have access to Trek and Canyon and in Australia we run Cannondale. With our excellent relationship with these companies we are able to offer competitive rates to enable you not only to experience the best tour but also to potentially experience a truly special steed too!
Our Tour Leaders. In every section mentioned above they are key and they are our best and most valued asset. Their skills are exceptional and we are confident in their ability to make your trip exceptional. 
Click here to read more about them.