Bicycle touring essentials guide
For the fitness freaks, the history buffs, and the cultural junkies, bike tours are the all-encompassing answer to their itching travelling desires. A fantastic way to see the world, and work your legs simultaneously, these tours of regions within South America and Europe are becoming increasingly popular. If a Bike Odyssey historical bicycle tour has you written all over it, you should consider just what traits you need to get the absolute most out of your long-distance scenic ride.
Curiosity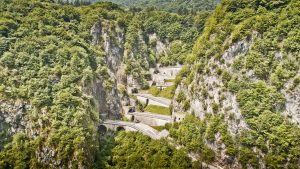 If you have a natural curiosity about history and other cultures, a bicycle tour is for you. Taking you out of the large tourist-heavy cities, you will get a real feel for different landscapes and cultures by visiting smaller towns and cities across the globe. Our expert guides know these journeys incredibly well, and coming from a range of knowledgeable backgrounds, can ensure that your curiosity is fed! You will have solitary moments cruising along flat roads, and rewarding moments where you reach thousands of kilometres above sea-level, both of which will have you in awe.
Endeavor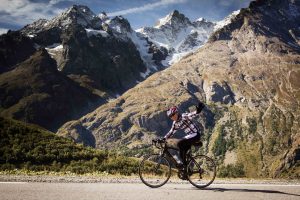 An essential trait of a bicycle tourist is a natural endeavor. You must be persistent and willing to ensure that you receive the sense of accomplishment you so deserve for completing the journey. Our cycle tours are by no means easy, and there will be difficult stages that involve inclines and long distances. However, our European and South American tours will never be too difficult that you won't be able to enjoy your surroundings. You will be well equipped, with bikes fresh off the factory floor, and the latest in GPS tracking, ensuring that your full attention can be on striving hard and seeing the world.
Love for learning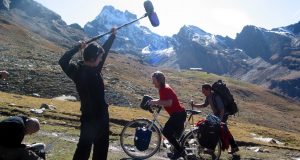 Our team consists of a mix of documentary makers, historians, computer scientists and even archaeologists. Through our love for history, and the famous adventures of past explorers, we have designed the bicycle tours with a particular scope and diligent planning. Simply put, if you have a love for history, you will love a Bike Odyssey tour. You can learn about some of the most famed journeys completed by people such as Hannibal, Richard the Lionheart and Che Guevara, while getting a chance to explore a foreign country in its contemporary state. Our expert guides will be able to tell you little-known facts that will have your brain ticking away as you climb mountains and cross bridges throughout the bicycle tour.
Open to new experiences
Like any overseas adventure, immersion is the key to getting the most out of your experience. Throughout your bicycle tour you will stay in beautiful accommodation in the lesser known areas of the country you traverse, and will also be able to enjoy the local food and wine of the region.
To enjoy these new culinary experiences and smaller areas you will need to have a natural openness to new and exciting encounters. While you may be marginally taken outside of your comfort zone on the bike, you have a team supporting you the whole way, always an easier option to take if you wish and you will always finish the day in a fantastic place. We pride ourselves on making the Bike Odyssey experience a unique one, and while there are a plethora of bicycle tour companies out there, none of them can provide you with an individual experience like us.
Hear what guests have said about traveling with us.
For more information or to book one of our South American or European bicycle tours, send an email to the Bike Odyssey team at [email protected]