Everything the bicycle tour beginner needs to know
A bicycle tour is one of the most unique and immersive ways to see the world. At Bike Odyssey, we are seeing this new way of tourism and education expanding to include people from different demographics around the world. If you are just starting out, and are a bit unsure what aspects of bicycle tourism you should expect, we are here to tell you just how much fun you stand to have.
For the most captivating and extraordinary cultural experience, Bike Odyssey can help beginner bicycle tourists get started.
Fitness
While our tours are designed to give you time to absorb the world around you, they will also be somewhat physically testing. If you are a beginner thinking about doing one of these tours, it is recommended that you have a reasonable fitness level. If you are an avid rider in your spare time, you needn't worry, and if you lead an active lifestyle, you should be fine.
It is best to ask the professionals about the difficulty of individual tours, as we want you to get the most out of the journey.
Comfort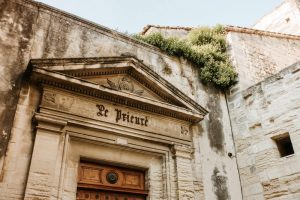 You should also be aware that you will stay in some amazing accommodation. This ensures that after a full day of riding you have somewhere you lay your head that is comfortable and enjoyable. bicycle tours provide an undisputed level of immersion, and when you aren't on two wheels exploring mountain ranges, you can enjoy the culinary and viticultural delights of a given location in the evenings.
Cultural
On cycle tours, you will find yourself in the midst of a different cultural experience. You will always be safe, and you can enjoy local customs, architectural landscapes food and wine that is all different from your own. A beginner setting off on a bicycle tour journey will leave with a broadened understanding of the world, an outcome we inspire in our riders.
History
Bicycle tours with Bike Odyssey, are designed around historical journeys . If you love history, you will love our tours, which follow the footsteps of some of the most famed journeys across Europe and South American in history. A beginner with a willingness to learn will love Bike Odyssey's tours.
The Journey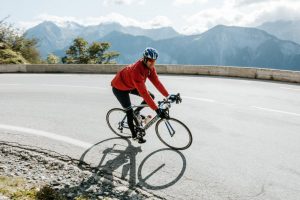 Finally, you need to consider the journey you for a range of reasons. Primarily, for the organisation of your trip; you will want to know where you start and finish the tour, the amazing regions you will travel through. It helps for the curious travellers to do some research into the regions they may find themselves in, or even study the likes of Hannibal or Richard Lionheart for a newfound understanding of the journey you are taking.
If you are ticking all of these boxes, and these attributes sound like they belong to an experience that interests you, you will love bicycle tours. Two inquire about pricing and specifics, contact the team at Bike Odyssey today.