Long Distance Cycle Touring
It is reasonably popular for people looking to travel Europe or South America to do so on a bus. While bus tours have their merits, we believe that the best way to see an authentic area, outside of metropolitan areas, is to travel on a bicycle. Long-distance cycle touring is the new way thrillseekers, diehard travellers and active tourists are looking to experience the world.
At Bike Odyssey, we have built our business based on the attributes of cycle touring that makes it so special. Our team of cyclists, journalists, historians and archaeologists have worked together to make tours that are interesting, engaging and fun. If you still aren't sure why everyone is hopping on bikes and travelling the world, we are here to let you know.
Getting a real sense of your surroundings

Compared to looking through a window, and nodding off to sleep while you drive down highways, you will experience 100% of your journey on a cycle tour. This level of immersion is what makes this format so popular; you can have a visceral experience that highlights the finner traits of the area. With sensory aspects like no other, you will travel the smaller roads through less-travelled areas of the country.
No other kind of tour can offer you the level of enthrallment you get with a bike tour. Not only will you see a country like you otherwise wouldn't you will do so with the wind in your hair.
Learn about the different cultures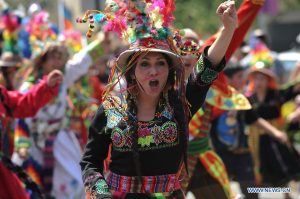 Staying in smaller locations, and stopping along the way, you will have a cultural experience like no other. Travellers looking to really understand a different culture's customers, food and art, will find the answer in a cycle tour, where you ride during the day and absorb the country you are in at night.
Cycle touring is a great way to see multiple countries on a single journey. Rather than hopping on a plane or train and arriving in a different city, you will cross borders and countrysides in a natural, immersive way.
Led by experts
Finally, the reason cycle tours are becoming popular (particularly with Bike Odyssey) is the level of experience the team exhibits during the tour. You will be guided by resident experts on the countries you traverse. The cycle tours are designed by a combination of cyclists, documentary makers, archaeologists, historians and all-around passionate travellers. You can ensure that the tour is designed with your best interest in mind, and any questions you have on the areas you travel can be answered by our professionals.
There are a number of reasons why everybody loves cycle touring around Europe and South America, but the best way for you to understand the hype is to do one yourself. For more information, or to speak to one of our professionals, contact Bike Odyssey today.