Cradle Mountain is emblematic of what is special about Tasmania. It features beautiful temperate rainforest, glistening mountain lakes, unique flora and endearing fauna. It is much loved by all Tasmanians and is protected within the Tasmanian Wilderness World Heritage Area. "Cradle" is one of the unmissable stops on our epic bike tour around the island state of Tasmania. Our week of exploring the "Western Wilds" will culminate with a full day at this sensational location.
Riding into Cradle Mountain Arriving at Cradle presents two options for the riders:
short option – "Do Not Go Past Go": stop at Cradle Mountain Lodge. 56 kms of riding and 1300 metres of elevation
longer option – "The Restaurant at the End of the Universe": continue through to Dove Lake for a snack while enjoying the magnificent views of the peak and then back to the Lodge. 71 kms of riding and 1600 metres of elevation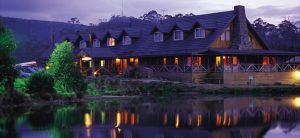 Accommodation: We'll be staying at Peppers Cradle Mountain Lodge, one of Australia's iconic wilderness destination hotels. It's the place to be at "Cradle", situated as it is right in the heart of Cradle Valley. Private cabins are located discretely amongst the wilderness, with well-lit boardwalks to the main lodge where we will enjoy breakfast and dinner.
Cradle Mountain: the peak Elevation: 1545 metres; 5th highest peak in Tasmania – compare with Mt Ossa1617 metres (highest peak in Tasmania), Mt Wellington 1270 metres, and Barn Bluff 1559 metres ,which is just around the corner from Cradle. Rock type: dolerite (igneous, fine grained, very hard)
Initial Explorations: From the lodge there are three lovely, easy short walks providing an immediate and more intimate connection with this wonderful environment:
The Enchanted Stroll passes through a diversity of vegetation in a short distance: 20 minutes, Distance ~ 1 km
King Billy Track takes you through temperate rainforest to discover the myrtle, sassafras and ancient King Billy pines up to 1500 years of age: 40 minutes, Distance ~ 2 kms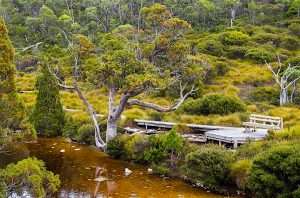 The Waterfalls Walk (Pencil Pine Falls and Knyvet Falls) are accessed by boardwalk. It's only 5 minutes to Pencil Pine Falls and a great, super- invigorating swimming hole (with very cold water!). Continue downstream to Knyvet Falls and then back via the same route. 30 – 40 minutes, ~ 1.5 kms
Have a Devil of a Time: The Devils@Cradle sanctuary provides a brilliant opportunity to get up close and personal with the fascinating Tasmanian Devil. It is a world class wildlife conservation facility with Captive Breeding Programs for the Tasmanian Devil and also both Spotted-tail and Eastern Quolls. The sanctuary has excellent reviews on Trip Advisor and Google Reviews. Preview Devils@Cradle on their YouTube channel.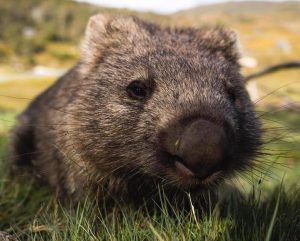 Wombat Dreaming: If we get a fine evening either on the day we arrive or on the rest day then a special treat will be on offer. The buttongrass and marsupial lawn beside the boardwalk at Ronny Creek – which is the official start of the world famous Overland Track – is one of the best places in Tasmania to see wombats trundling about. Potoroos and pademelons might also put in an appearance. Seeing a platypus is another possible – but much less likely – wildlife encounter. Marsupials like wombats might be met at any time of the day but they are most likely to be seen on dusk or after dark, so a spot-lighting expedition after dinner could be the best bet for viewing these quirky creatures.
Take a Walk on the Wild Side For those who want to get a good look at the environment while we are here, there are three – or maybe four – suggested walks to do on the "rest day" which each give quite different perspectives on the area. Our local experts, Doug and Dianne, will be available to give their insights on the flora and general environment and will guide one of the walks.
Cradle Valley Boardwalk: (either 2 hours to Ronny Creek or 3 hours to Dove Lake) Simply walk across the road to the original interpretation centre to access this trail, then stroll along boardwalk adjacent to Dove River through mostly buttongrass terrain. A free regular shuttle bus can be accessed for the return journey at either Ronny Creek Dove Lake.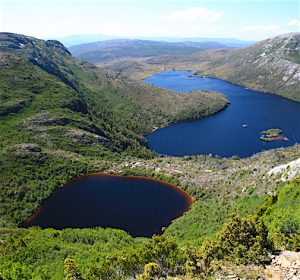 Dove Lake: Catch the shuttle to the lake and enjoy the walk that takes you around the lake past the old boat shed, through the Ballroom Forest, to the far end and back past Glacier Rock before returning to the start. It's 5.7 kilometres of bliss. This walk is one of the 60 Great Short Walks in Tasmania. There are numerous gorgeous places to stop for a bite of lunch and enjoy the views.
Crater and Dove Lakes from Ronny Creek: A beautiful, more extended walk taking in the first part of the Overland Track up past Crater Lake to Marion's Lookout. We will retrace our steps to the track that descends past Wombat Pool and Lake Lilla to Dove Lake. Then it's round the lake and back to the carpark. Probably the best bang for your buck in the Valley. 12.1 kilometres and 442 metres of elevation.
The Peak Experience: Although only slightly longer than the previous hike, this is a relatively big day out. The name says it all, but this may not be a good idea for a rest day, especially after the strenuous start to our tour. However, if you've been looking after your legs, are feeling frisky and it's a super fine day this hike might just be irresistible. Bear in mind though that the route up from Kitchen Hut on the Cradle Plateau to the summit is just that: a route rather than a track. The surface underfoot is quite rough, with some scrambling across large boulder scree in places. 12.9 kms and 700 metres of elevation.