Sunday December 5th
Come to a free day event where you don't have to plan, book a hotel or pay - just come and enjoy some of the best roads in Australia and a relaxed lunch.
It has been brilliant to see these 3 new events pop up in our area and so sad to see Covid take some of them hostage. However, our 2021 Berry Challenge is the original Berry cycling event and it will be our 7th...hopefully!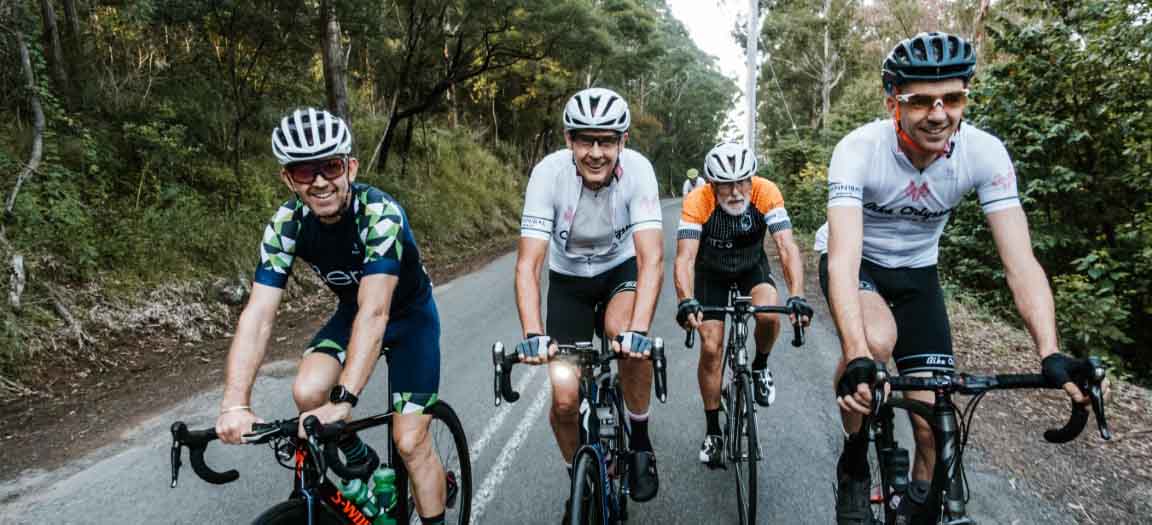 So join us for the choice of two spectacular rides with a relaxed lunch at our favourite Berry hangout 'Il locale'.
Note this is a free event, and an excuse for riders new and returning to catch up. We look forward to welcoming you to our neighbourhood! However, please register below so we can manage numbers both for riding, snacks and lunch. You will only need to pay for lunch at Il locale.
Berry Challenge 2018 took us on the route of l'Etape (what we call the 'Big Block') and our 2019 route was burnt out by the bushfires! Our 2020 event was cancelled but our 2021 route, with the recent paving of a long dirt road, will be new again, unique, spectacular and eventful!
The Cruise - Distance 30km / Elevation 360m
10am departure from Berry Mountain Cycles
A 30km out and back to the newly accessible Foxground Valley. For those of you who have ridden the event before, this is unexplored territory but one of our local favourite riding locations. The ride is 15km out on flat (ish!!) road with one 2km climb @5%. At the 15km mark, in the Foxground Valley, we will be set up with our snack stop for a refuel. From here you can roll back to Berry for coffee and lunch or be tempted by the Challenge riders' hills ahead!
The Challenge - Distance 57km - 92km | Elevation 570m - 2000m
8am departure from Berry Mountain Cycles
A ride with many options from a flatish 57km to a brutish 93km with 4 genuine Berry Special climbs. The choice is yours, we will all ride out to the 42km mark where our Bike Odyssey stall will sit and support... from which you can make the decision, 1 climb (2.5km @ 10%), 2 climbs (3.8km @ 12%), 3 climbs (5km @ 8%) or 4 (2km@8%)! And if you want more, our neighbourhood can always provide!
Please email us at

[email protected]

to register your interest for the Berry Cruise or the Berry Challenge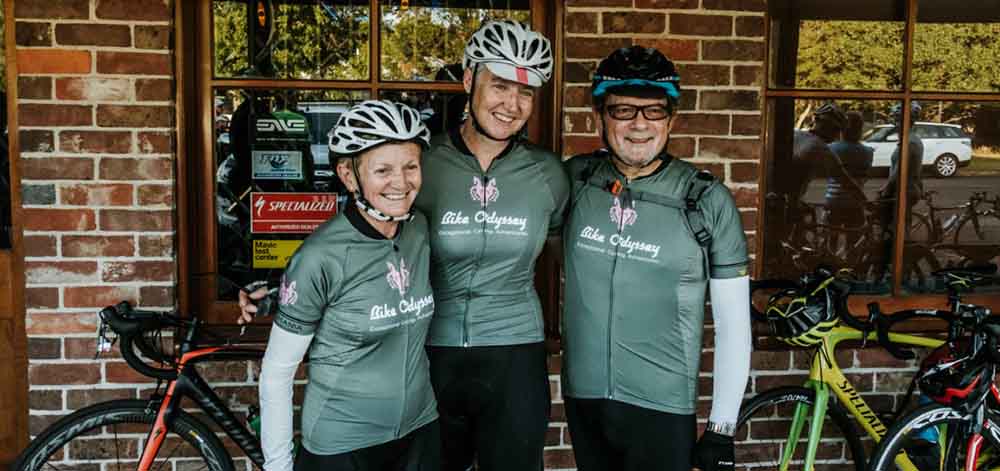 Lunch
We are taking over the latest and greatest Berry lunch location. Il Locale, the original gelato shop has expanded and moved down the main road. We are taking it over from 2:30pm, roll your bike into the back courtyard and relax for the afternoon, they have a varied lunch menu (roughly $20) and serve everything from coffee to beer, cocktails to kombucha!
Please email us at [email protected] to register your interest for the Berry Cruise or the Berry Challenge