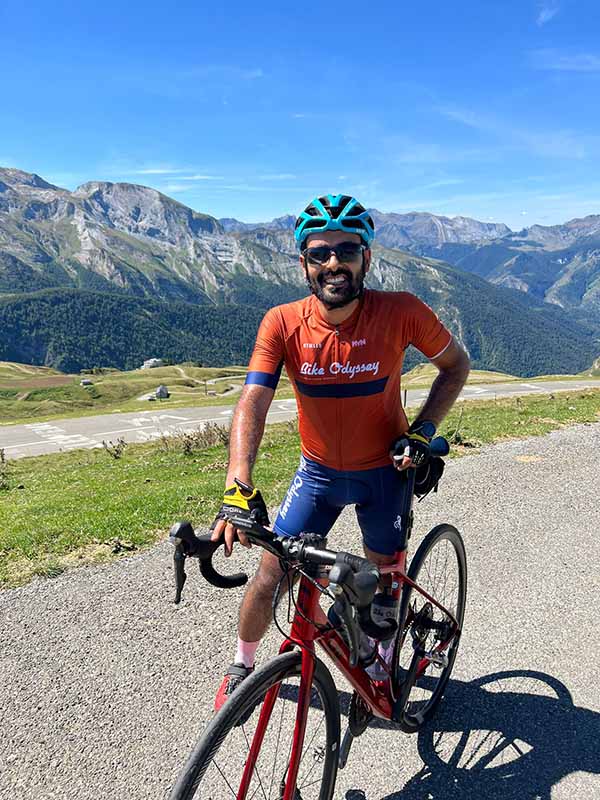 Yaşar Demiröz
ROLE Tour Leader
RIDE Descending from the peak of Symi Island down to Panormitis Monastery.
RELAX Being in the mountains and reading books.
REFRESHMENT Coffee in the mornings and homemade lemonade after the rides
READ Iliad + Odyssey, Homer and Memed My Hawk, Yasar Kemal
BACKGROUND
Yasar was born to an 11-child family in southeastern Turkey and moved to Western Turkey at the age of 8 with his family. Following seven years of military high school and military academy education, he pursued undergraduate degrees in civil engineering and tourism. Yasar, a life-long student continued his masters education on the "Travels of Ancient Greek Athletes" at the Mediterranean Civilizations Research Institute in Antalya, Turkey. His interest to history led him to Aphrodisias Excavations as a member of a team from NYU and Oxford since 2019. In addition to his interest in history and ancient civilizations, Yasar was a member of Turkey's Orienteering National Team since 2006, with winning titles at the Southeast European and Mediterranean Orienteering Championships. It was orienteering training that led him to cycling, and he's been leading hiking and biking tours along with archaeological tours since 2014.