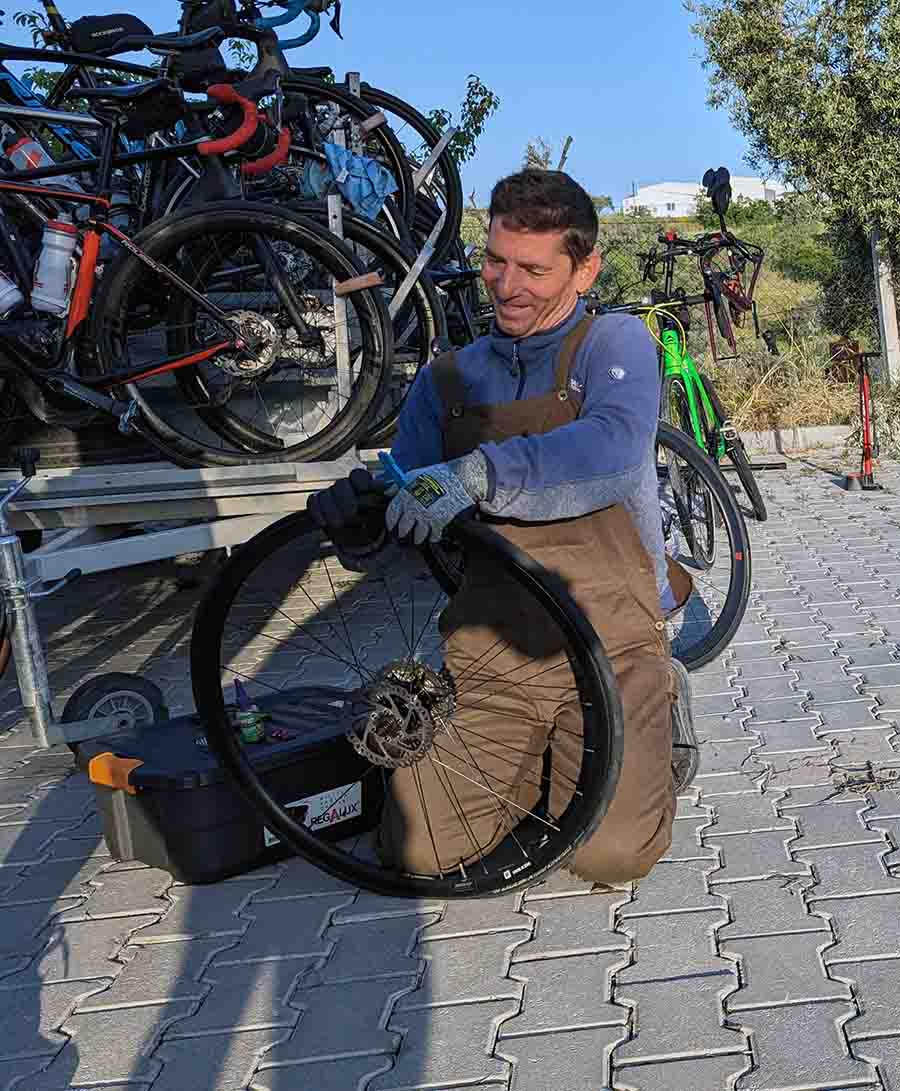 GURCAN KARAKUS
ROLE Mechanic, Guide and ultimate fixer.
RIDE Along the coast of Gökova Bay (Bodrum - Knidos)
RELAX After the Bike Ride with my Guests/Friends, arrive to the Bay where Our Gulet is waiting for Us, than  jump in the Water and  fish from the Boat
REFRESHMENT Home made Lemonade with Spearmint, Lemon and Honey
READ I like to read about Flora
The Odyssey - Istanbul to Ithaca
Gurcan has worked 20 years for different outdoor travel agencies as bike and hike guide. He likes to be active in nature. His guests become his friends and they feel comfortable and safe while travelling with him. Gürcan was born in Hildesheim/Germany in 1973 and spent his first school years in Germany. After returning to his home country Turkey, he attended a German-speaking high school in Ankara. During the school period of the subsequent German studies, he discovered his love for cycling.