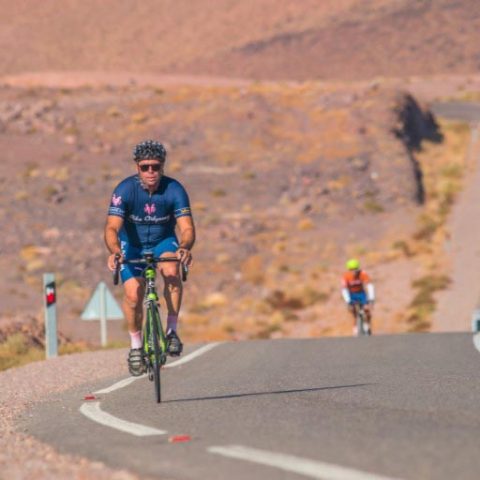 BRUNO RAMAIN
aka: Bubu
ROLE Tour Leader. Sommelier. Linguist. Mechanic.
RIDE Villard Notre Dame in front of Alpe d'Huez or ride in Provence mid July when the lavender is in full blossom.
RELAX Off-road motorcycling and family time at the beach with the kids.
REFRESHMENT Of course - wine: Gigondas in Red, Sablet as a white.
READ ''Les Forcats de la Route'' by Albert Londres (A 1924 real story of the Tour de France by one of the greatest journalist-reporters). Or the classic Russian authors such as Nabokov or Dostroeivski.
A true Provencal Man, Bruno's passion for food, wine and travel experience comes through in every tour he leads. With 20 years experience in the touring industry (over 100 weeks of running tours in Morocco alone) Bruno's knowledge is vast - from winemaking to olives, architecture to bike mechanics he is always loved and appreciated by all our guests on tour.
Bruno developed and leads our Outside Magazine Award Winning Othello - Marrakesh to Porto Odyssey.