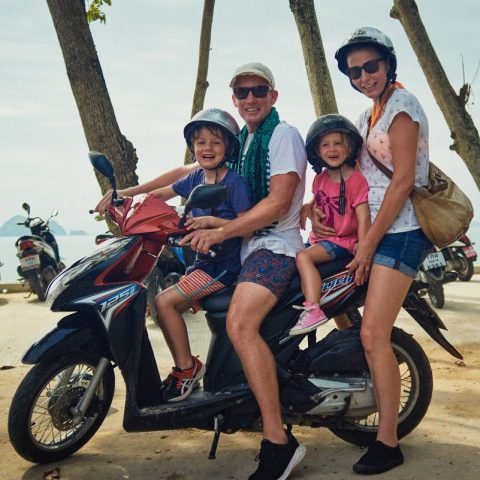 NICKY LARCOMBE
aka: Nicky?
ROLE Administration Manager.
RIDE Last time I rode a bike was on my paper round as a kid!
RELAX I love a weekend away by the coast.
REFRESHMENT One or the other - champers or a nice cup of English breakfast tea.
READ Give me a book, I'll read it.
Nicky was born and grew up in Wiltshire, England. After doing a BA (Hons) in Business Studies at Brighton University, Nicky set off to travel the world. Exploring Europe, India and Central America, she then made her way south to Asia - Thailand, Malaysia, Indonesia, Philippines, Vietnam and Cambodia. This girl takes everything in her stride and her gorgeous friendly nature bubbles forth.
Reaching the Antipodeans, Nicky settled in Sydney for a decade or so, enjoying the weather and beach lifestyle of the East Coast. "I love all the fresh Asian food here - Japanese, Vietnamese, Thai, Chinese, but deep down I still love comforting English food, especially a roast dinner!!!" In Brighton and then Sydney, Nicky gained a wealth of experience in admin, in roles such as Executive Assistant, Office Manager and Bookings Manager.
Nicky moved to Berry, Australia, to escape the city bustle. With her partner and two children, they have built their dream home on acres of rain forest in the beautiful Bundewallah Valley. She is efficient, loyal, exceptionally organised and will bend over backwards to get whatever you want done. When you need a question answered about any aspect of Bike Odyssey, Nicky is "your guy". She will either know the answer or know where to get it.