You need to add a widget, row, or prebuilt layout before you'll see anything here. 🙂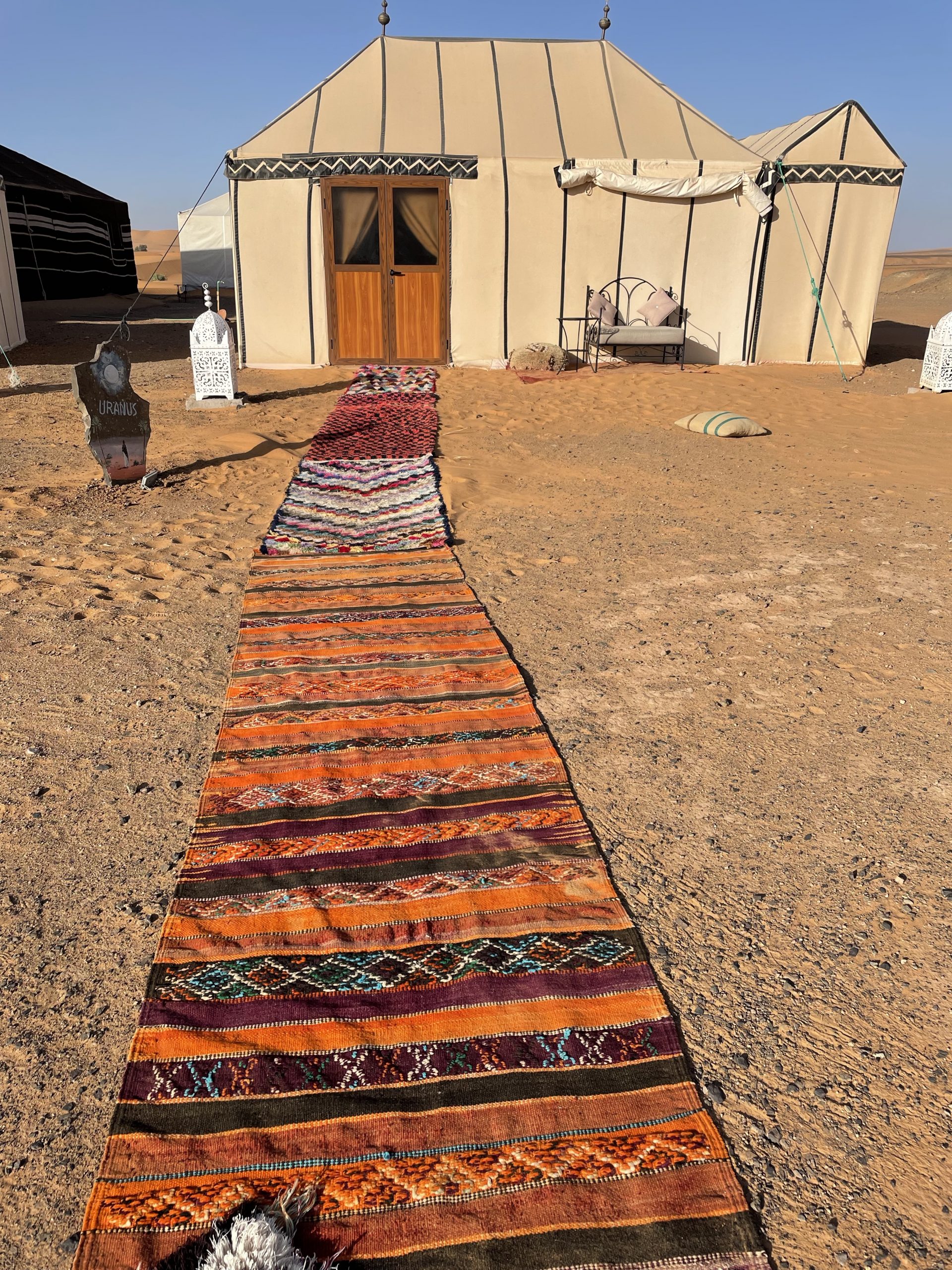 https://youtu.be/ocLCLMZO6dc

On the Road – Distance 120km, 70 mi | Elevation 2,153ft
After watching the sunrise over the dunes and a hot shower in my tent, and an early swim the tent pool (yes there is a pool in the desert!) we will board the 4WDs for the 25 minute drive back to Merzouga.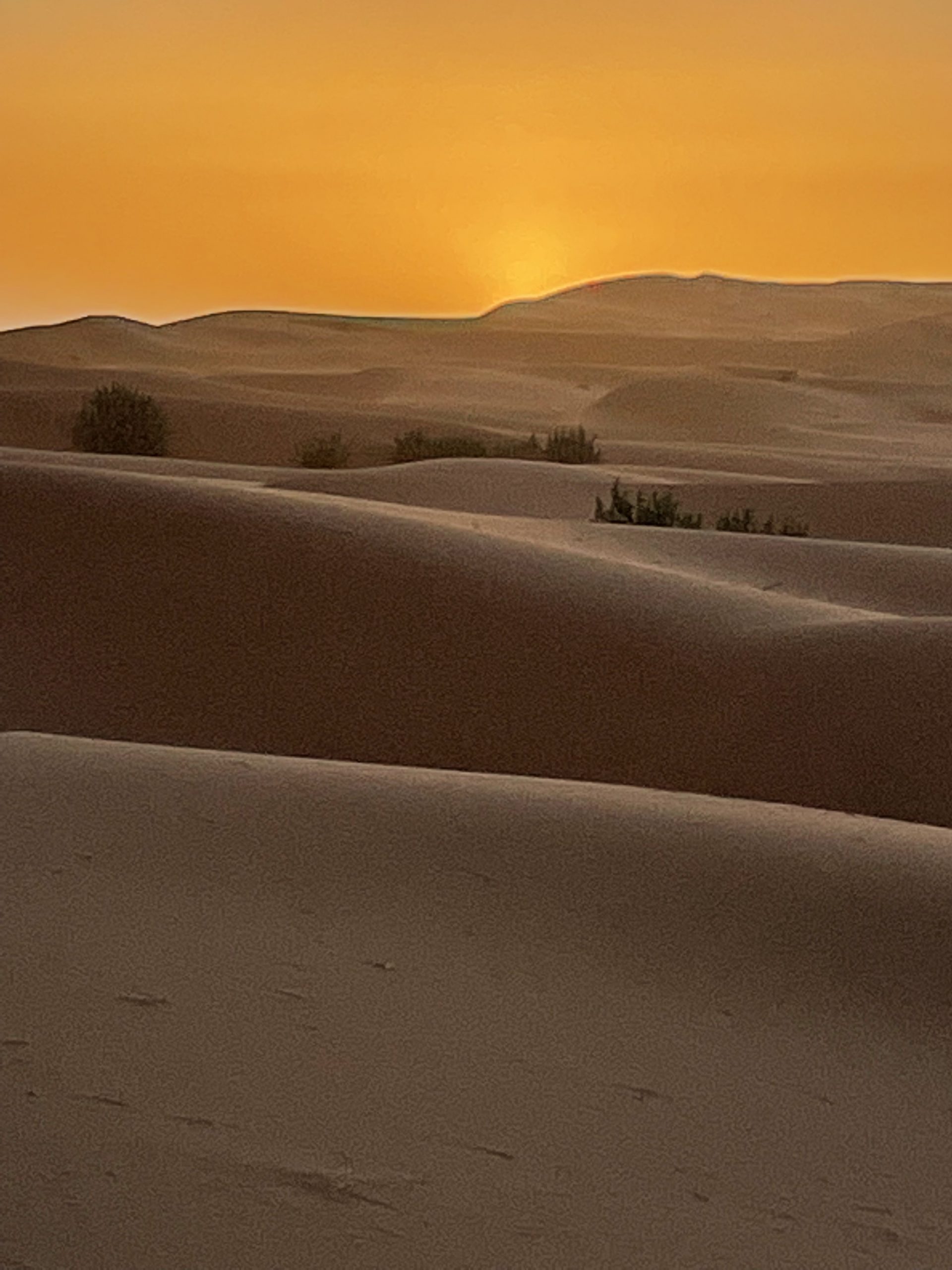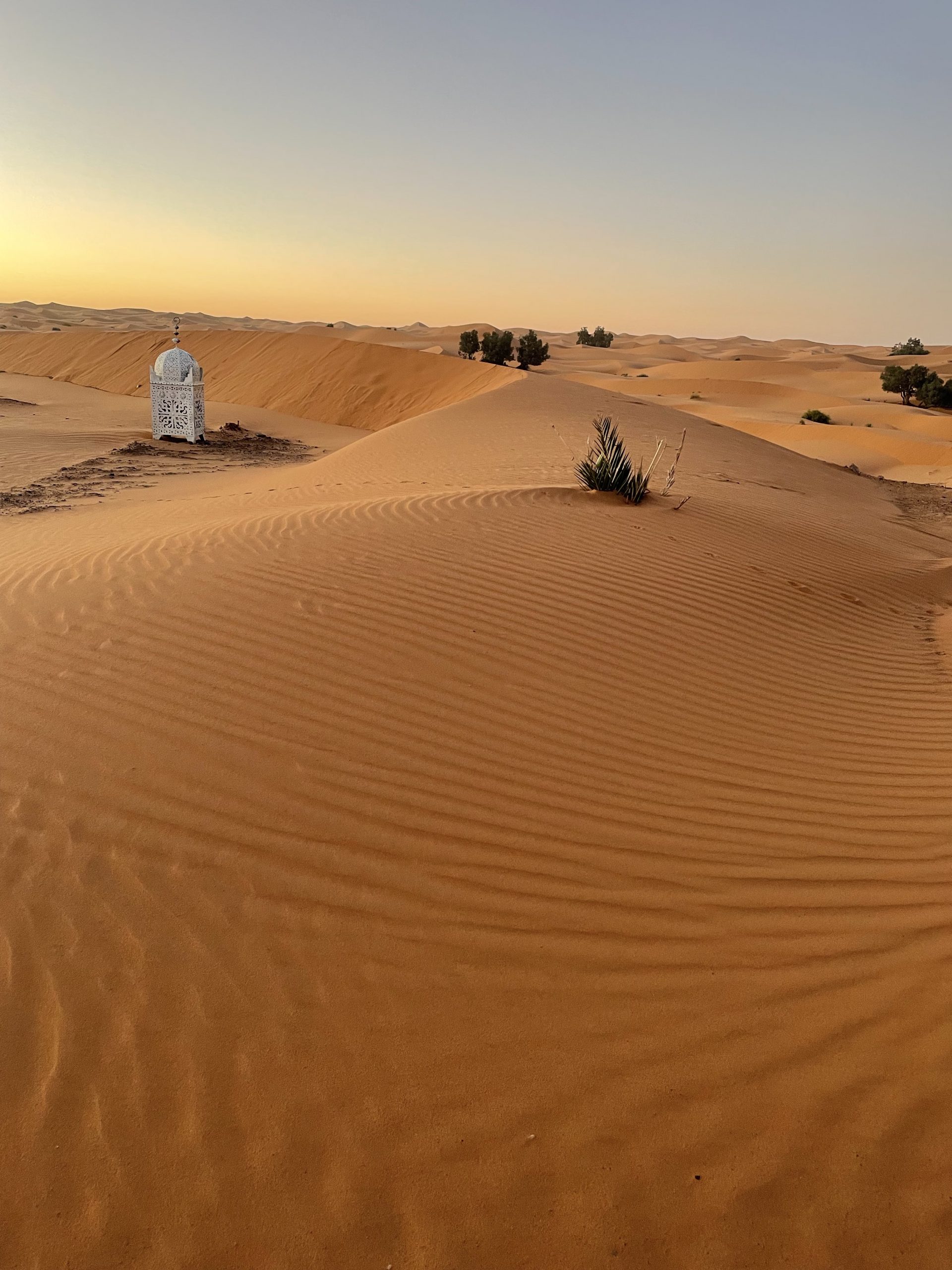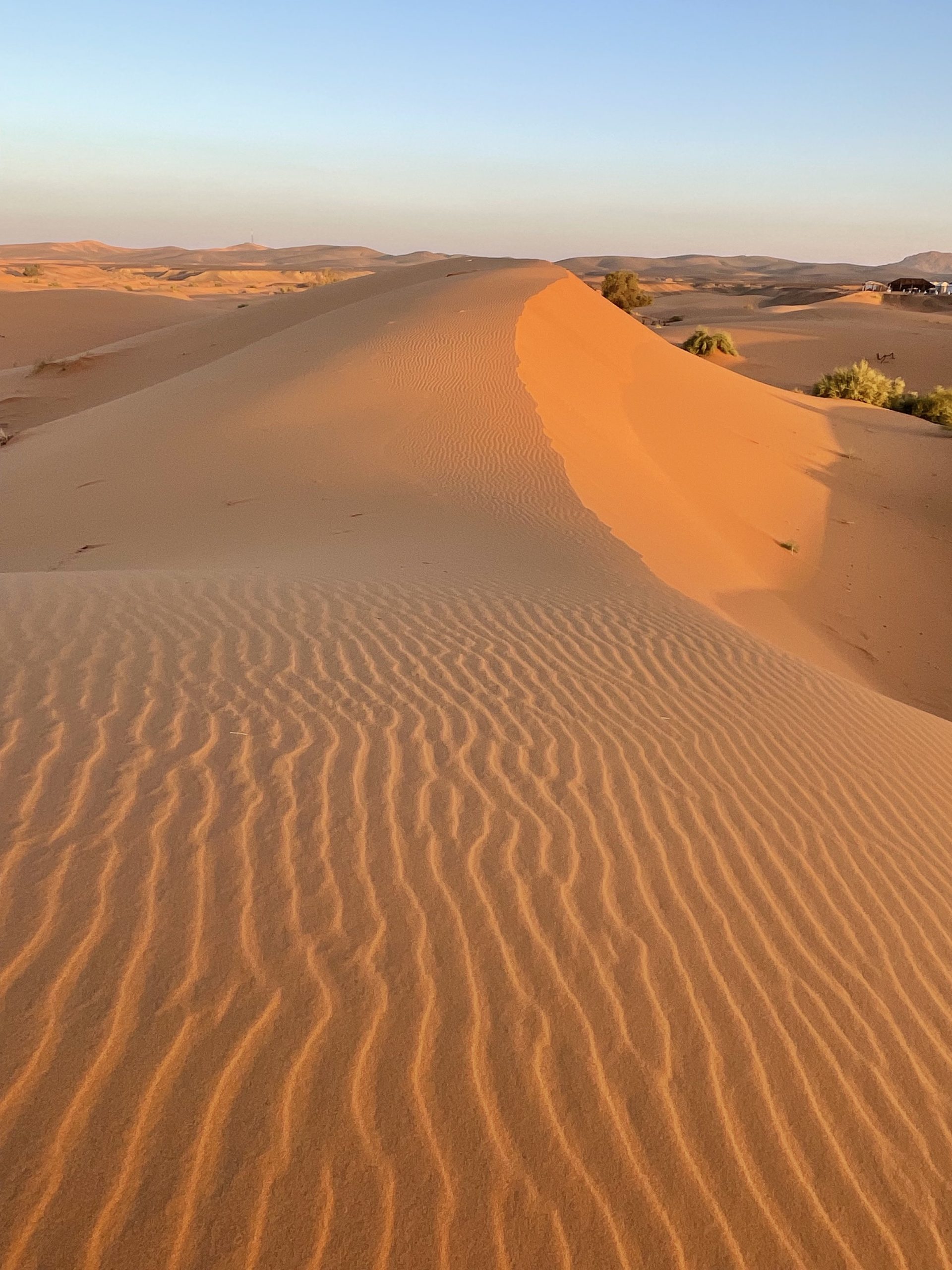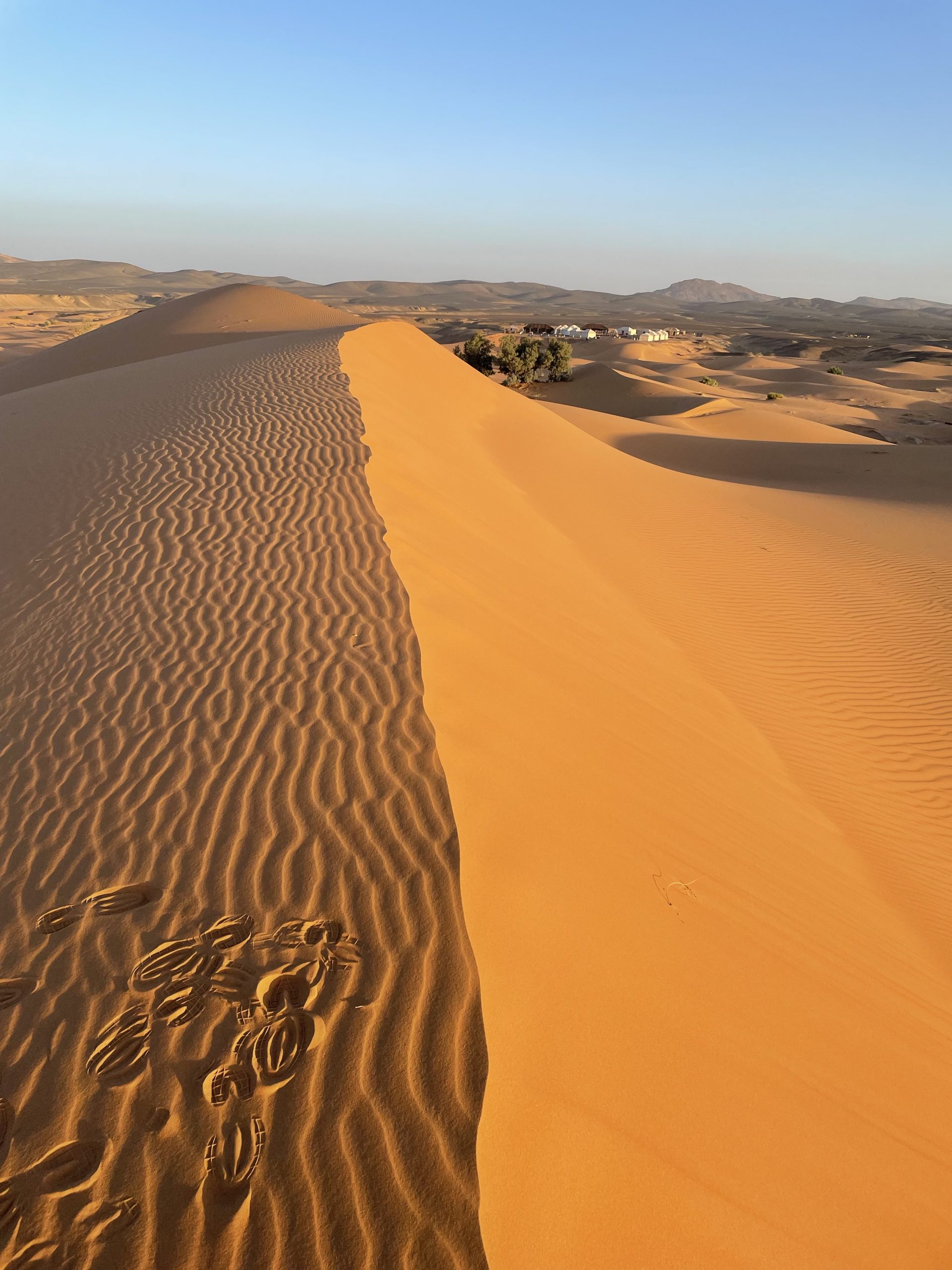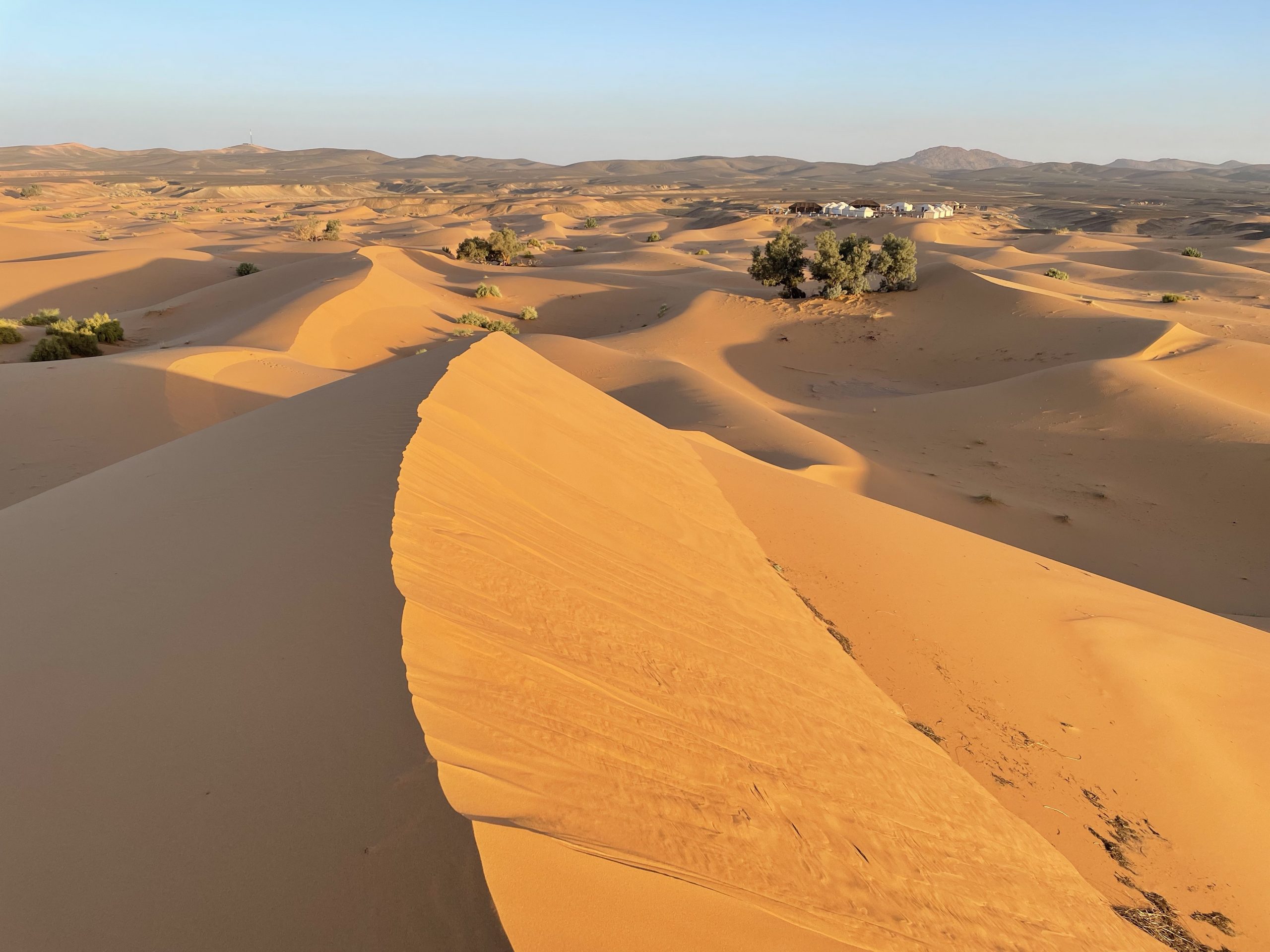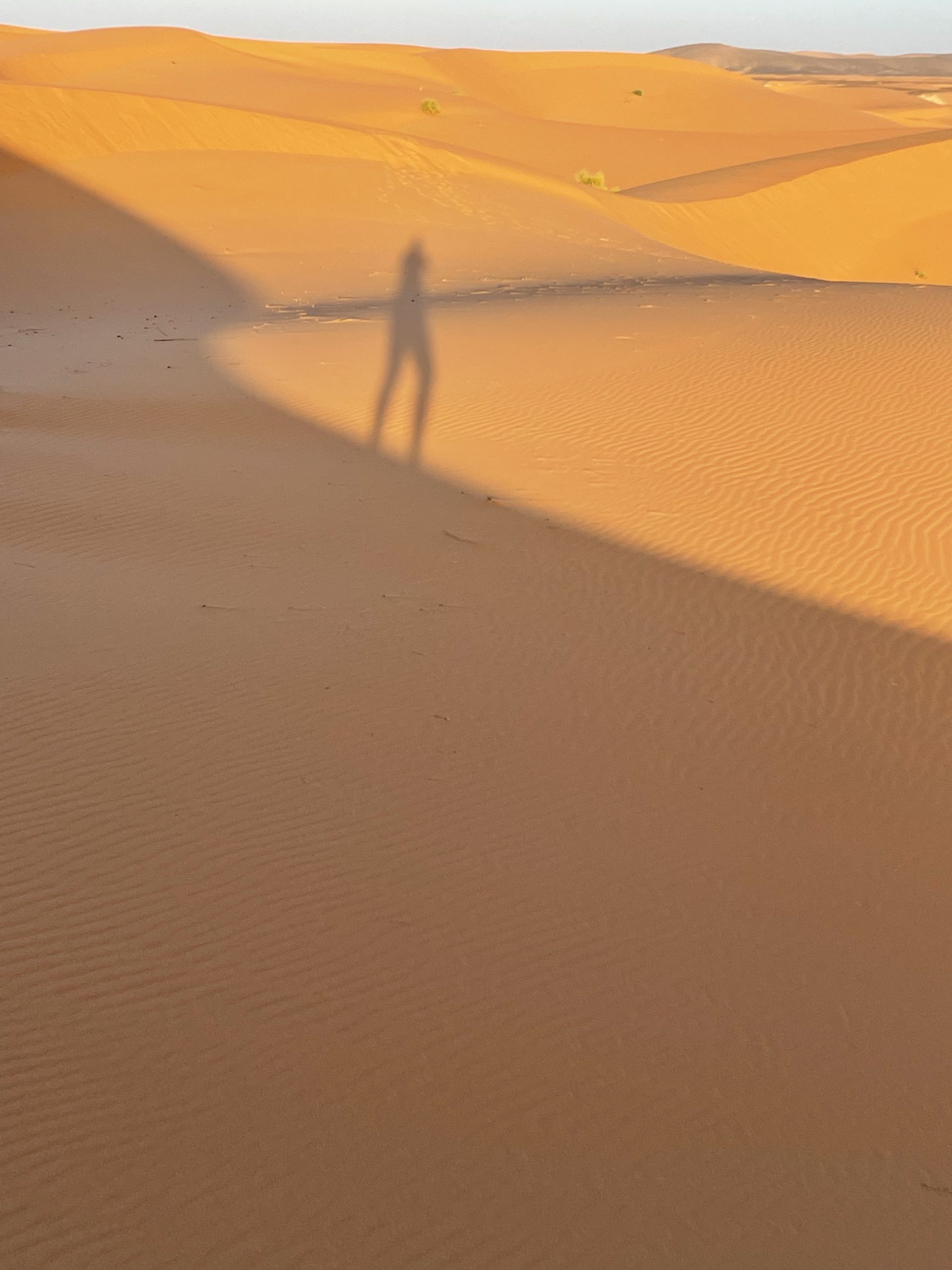 We remounted our bikes and headed north with the majestic dunes on our right. Today´s ride out of the desert was flat and we moved quickly back into the rocky hinterland as we headed north in the direction of Europe! Interestingly, this area, has been identified as being very similar in appearance and possibly geology to certain areas on the planet Mars!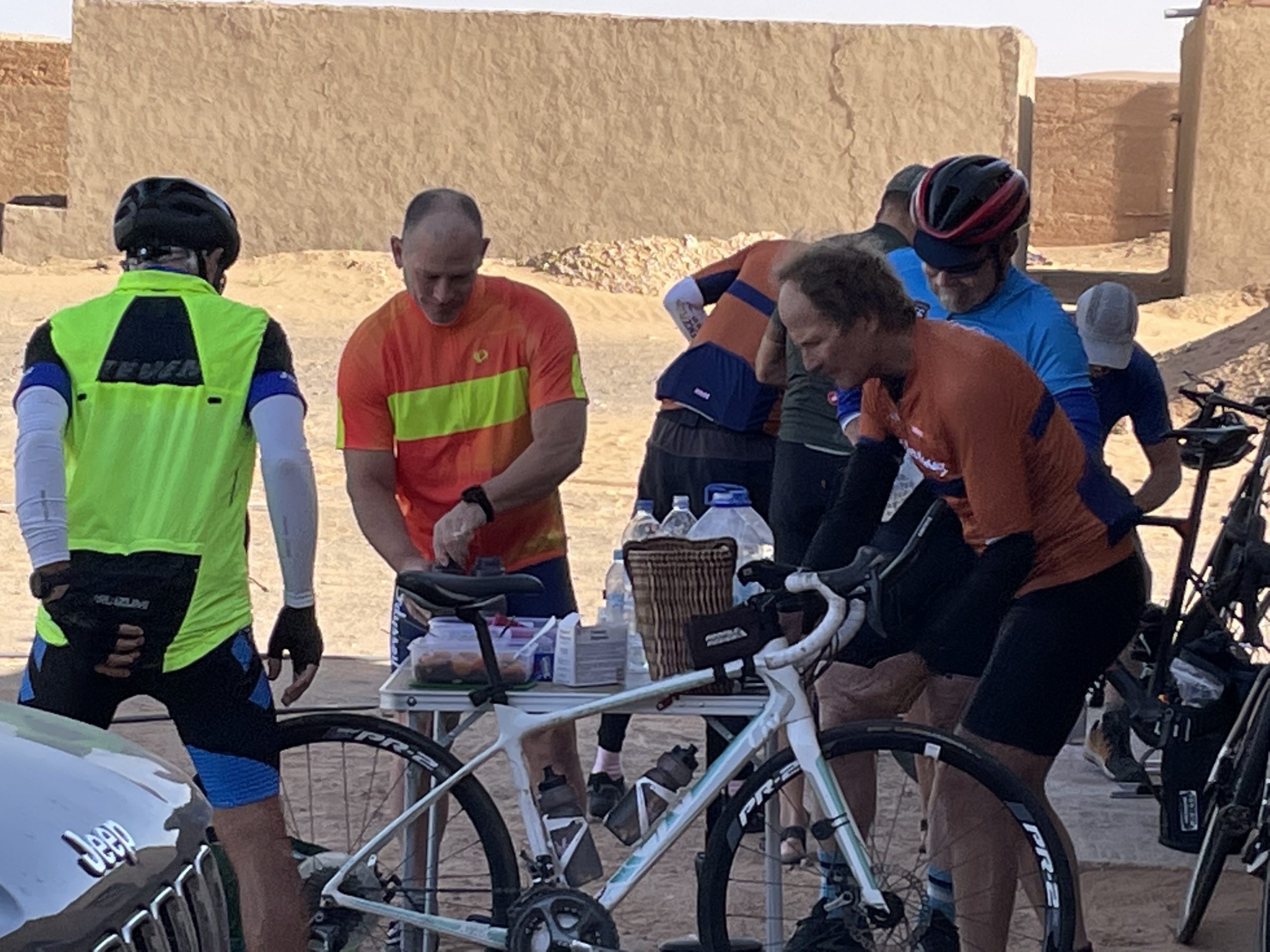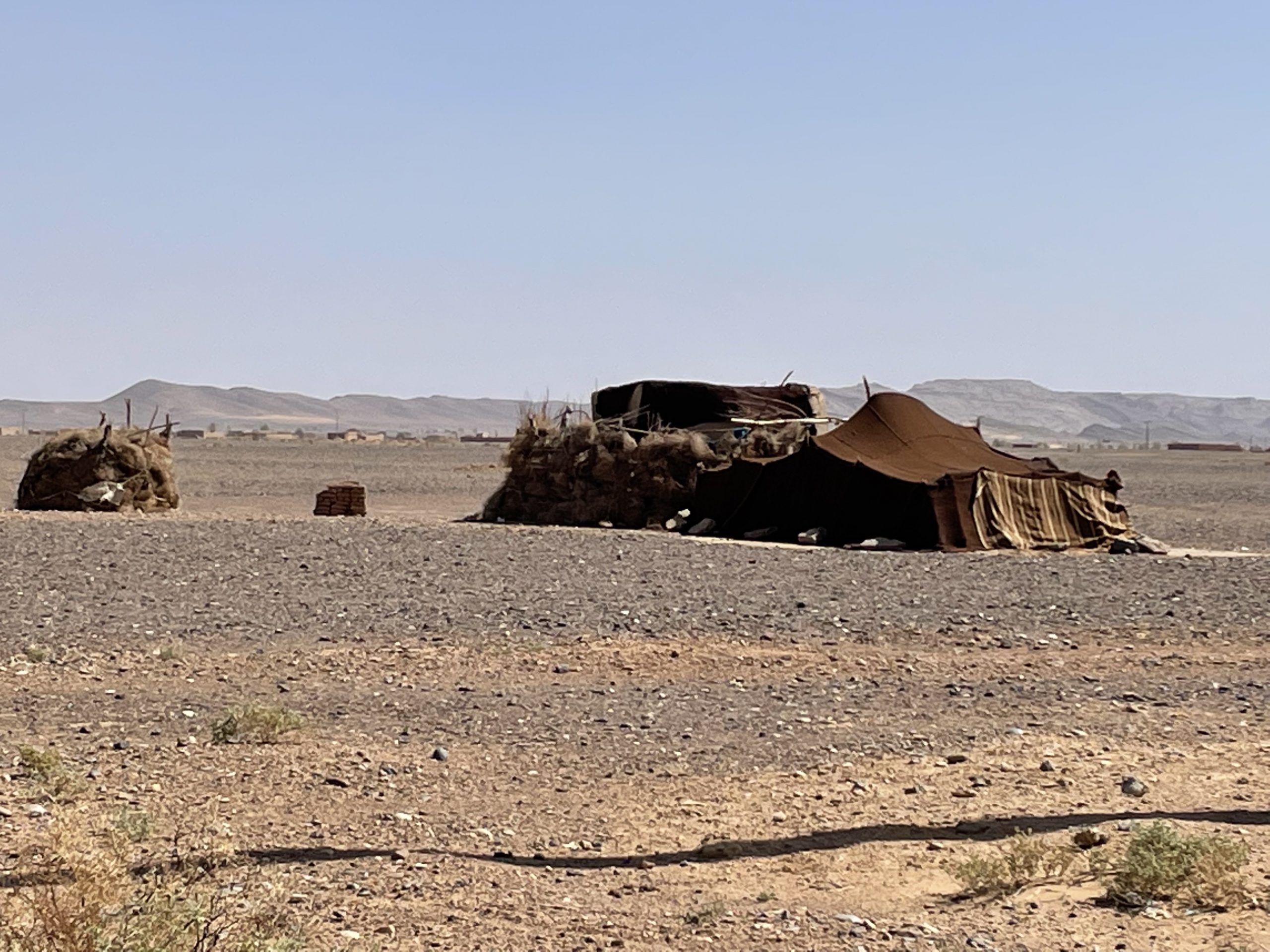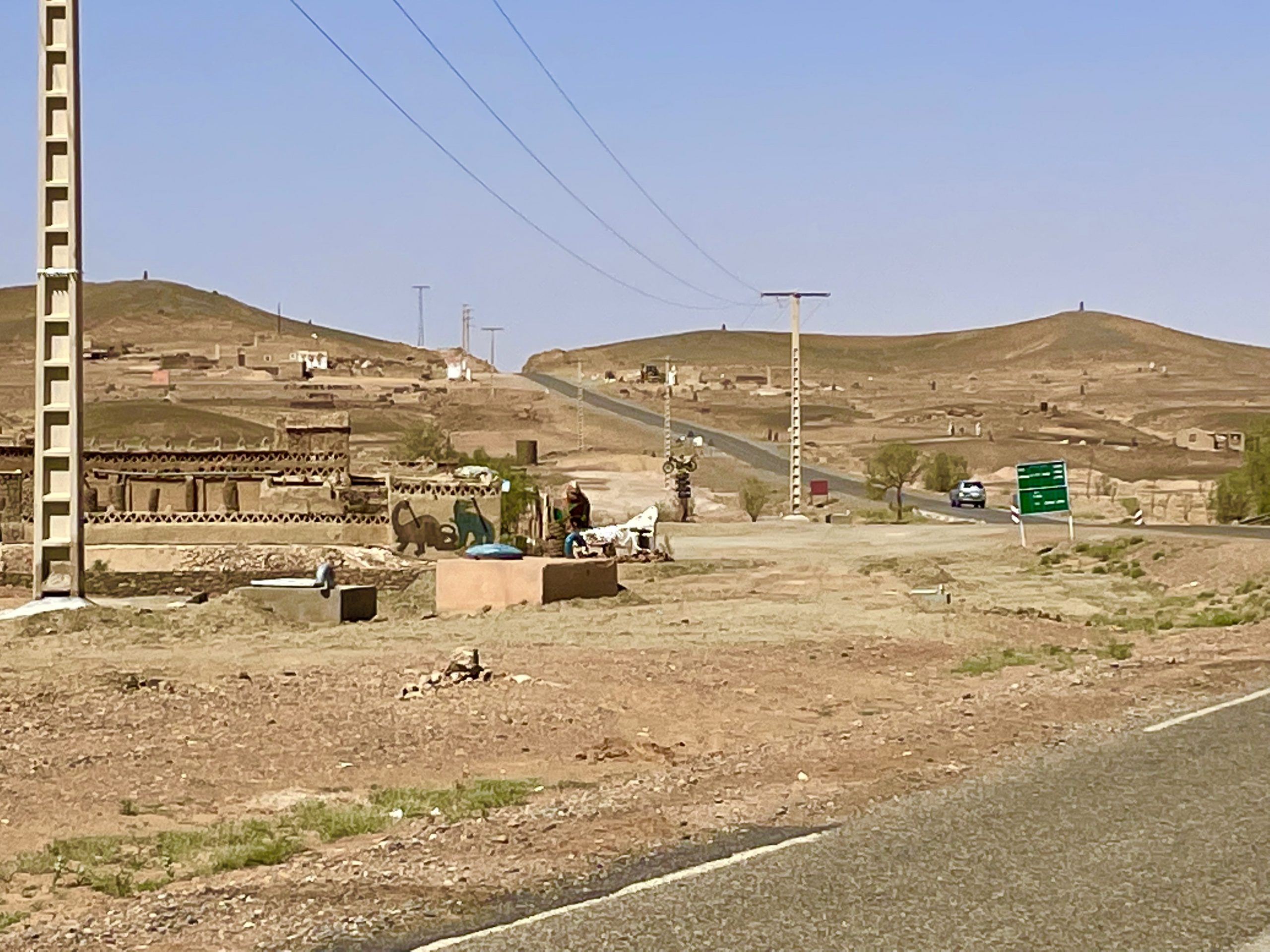 Watch the Relive video here!: https://www.relive.cc/view/vMv8JQje3N6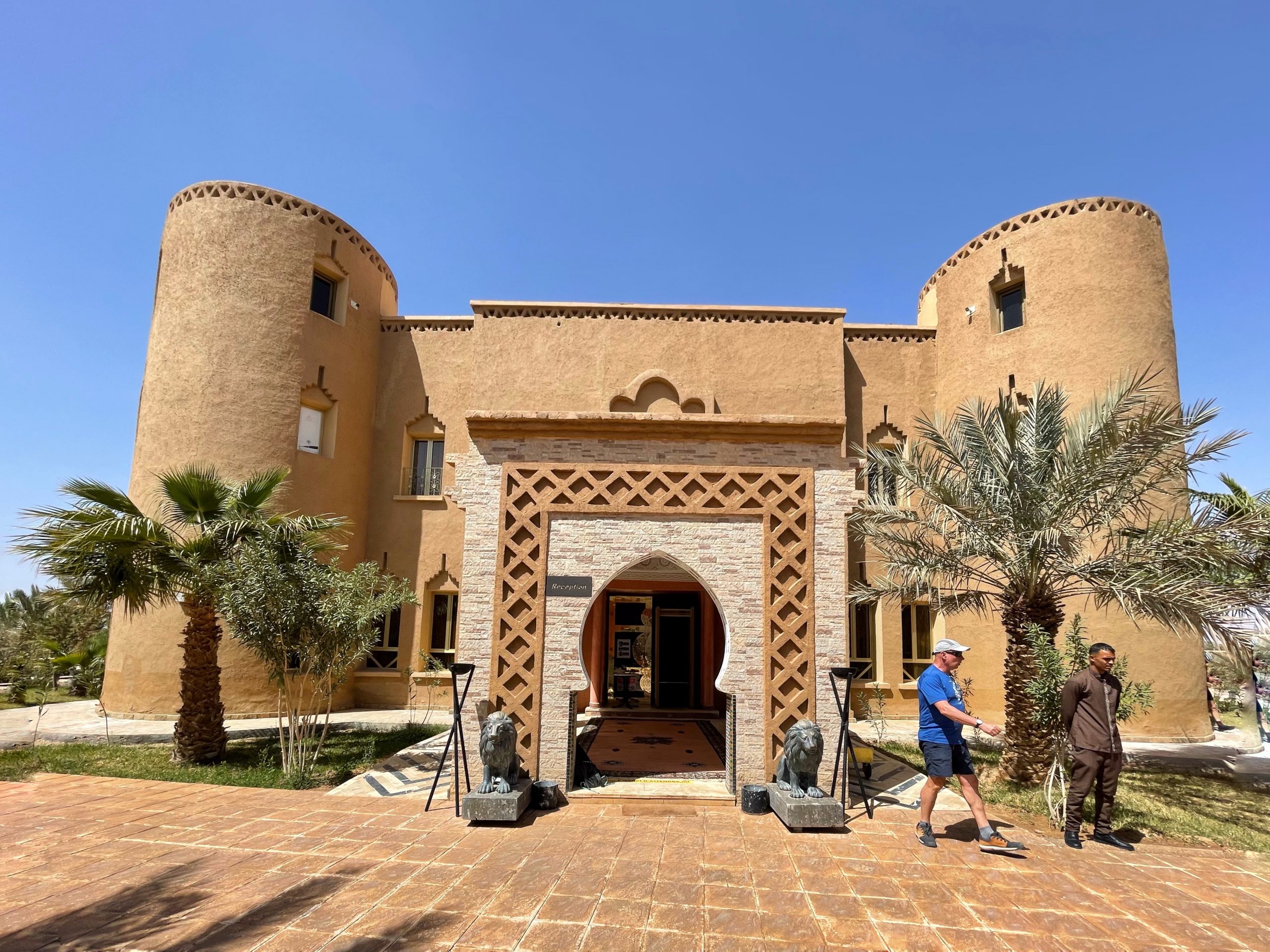 As we cruised out from our Palais, we kept an eye out for the 'molehills' which are scattered across the lands ahead of us. These Khettara are a fascinating remnant of Morocco's history (see below) and we rode out to get a tour of t them.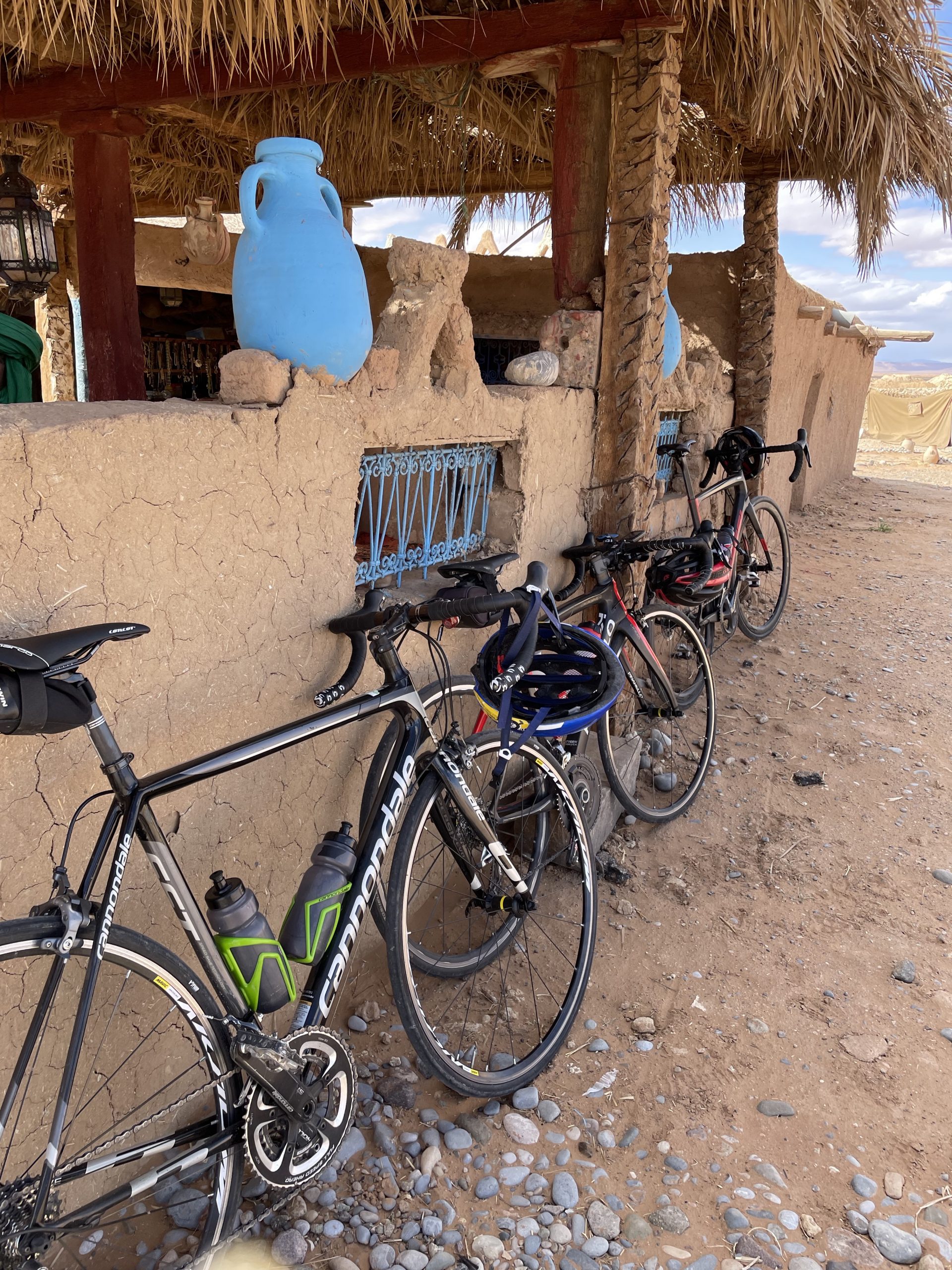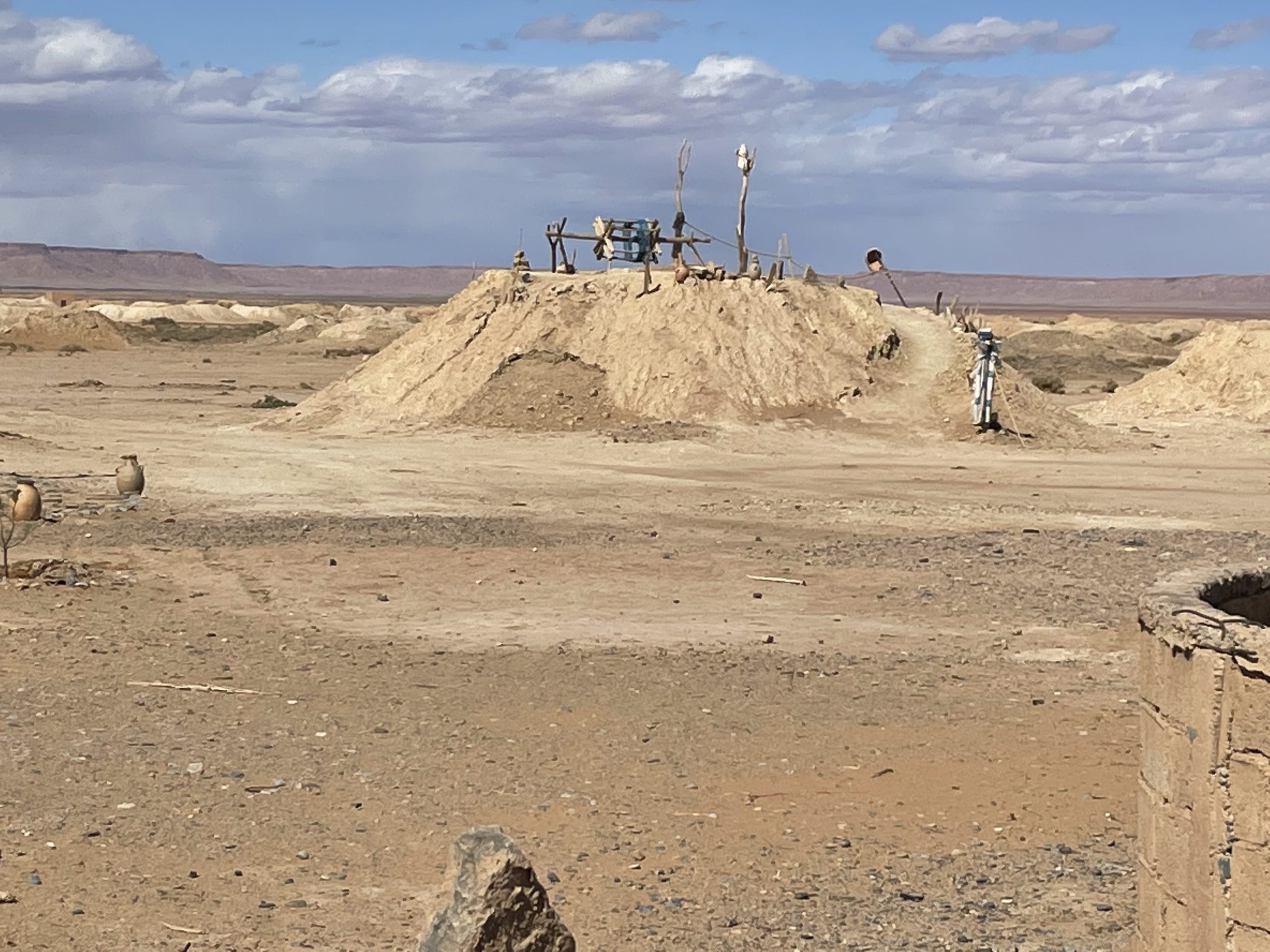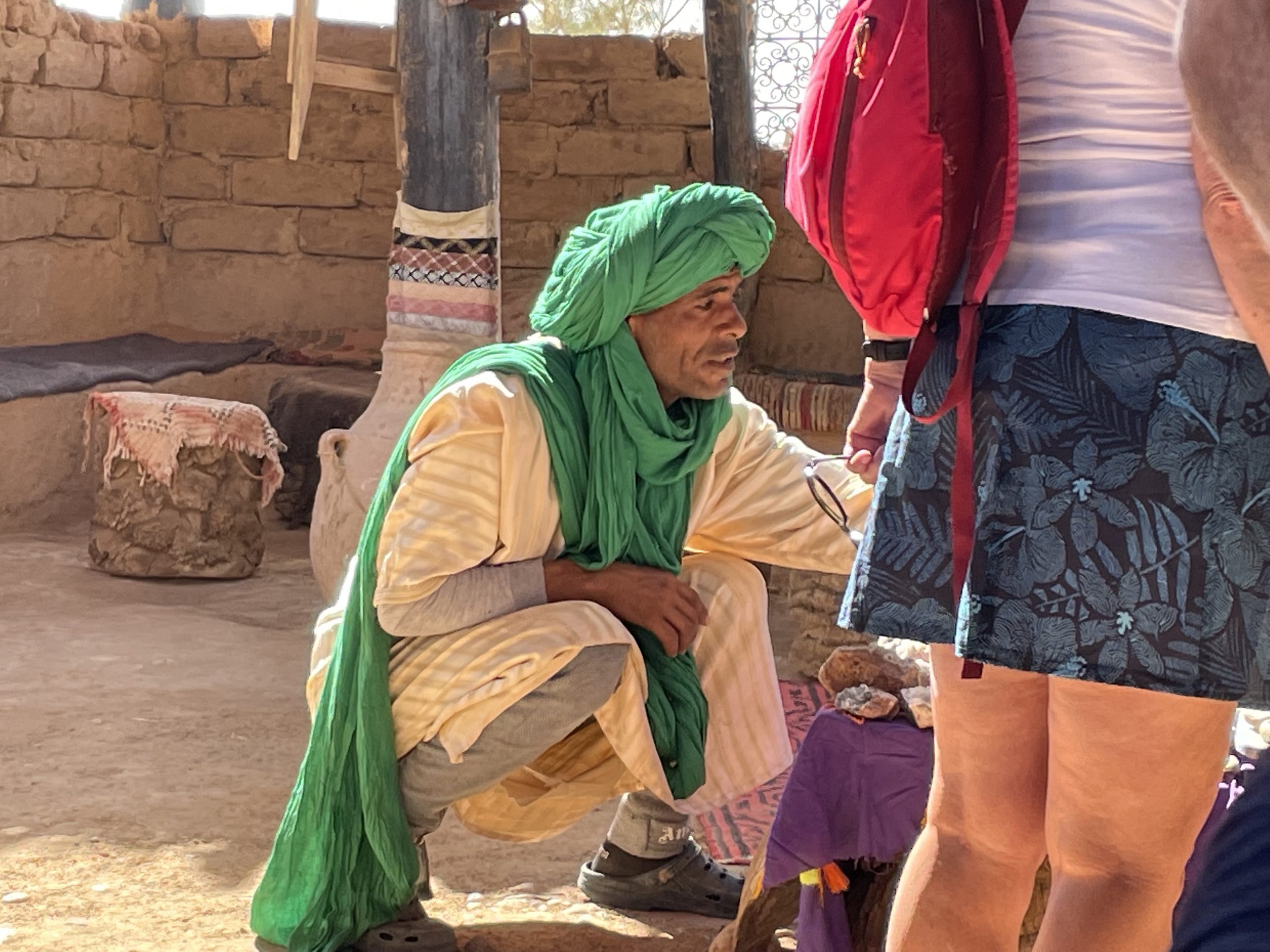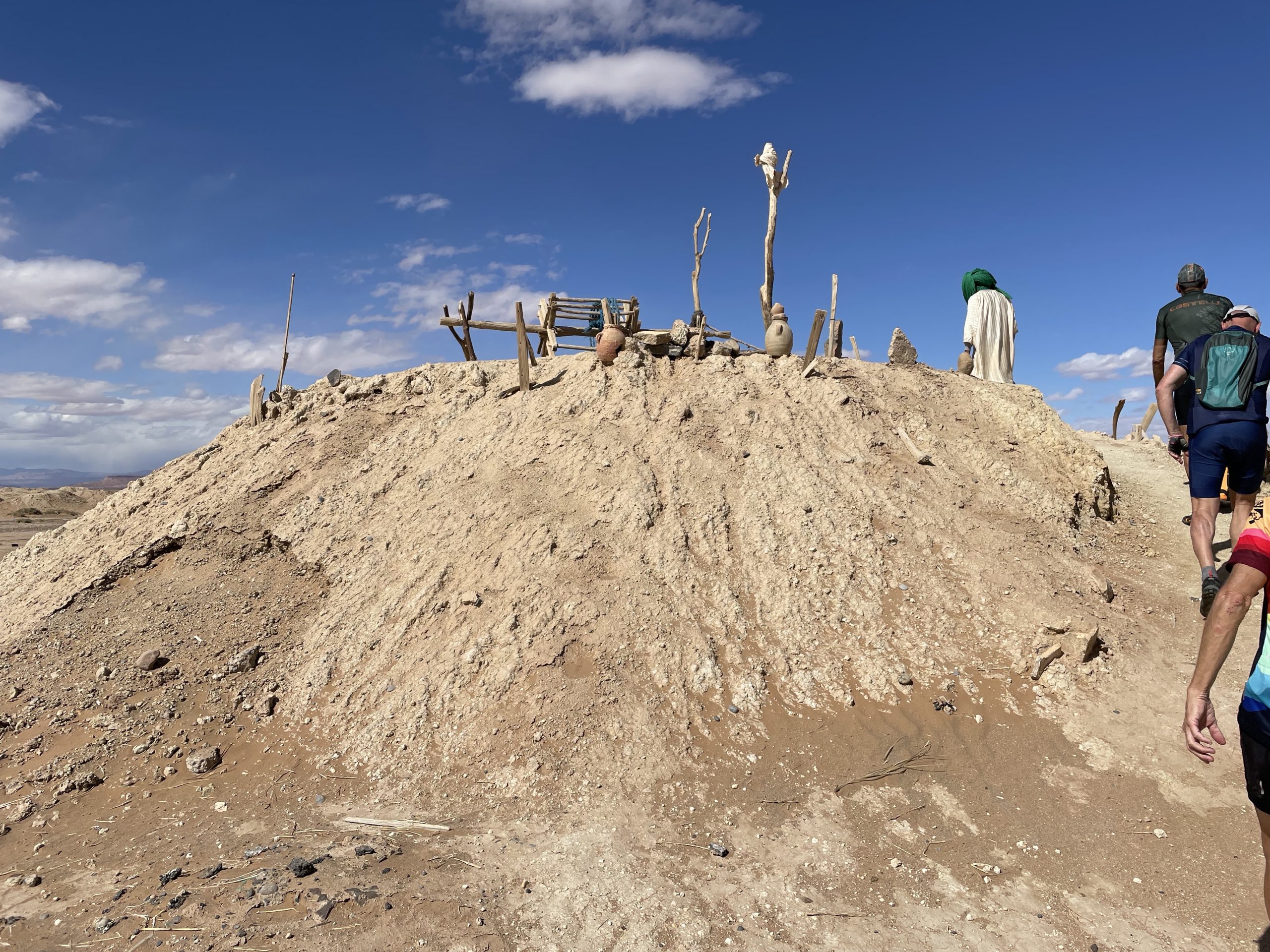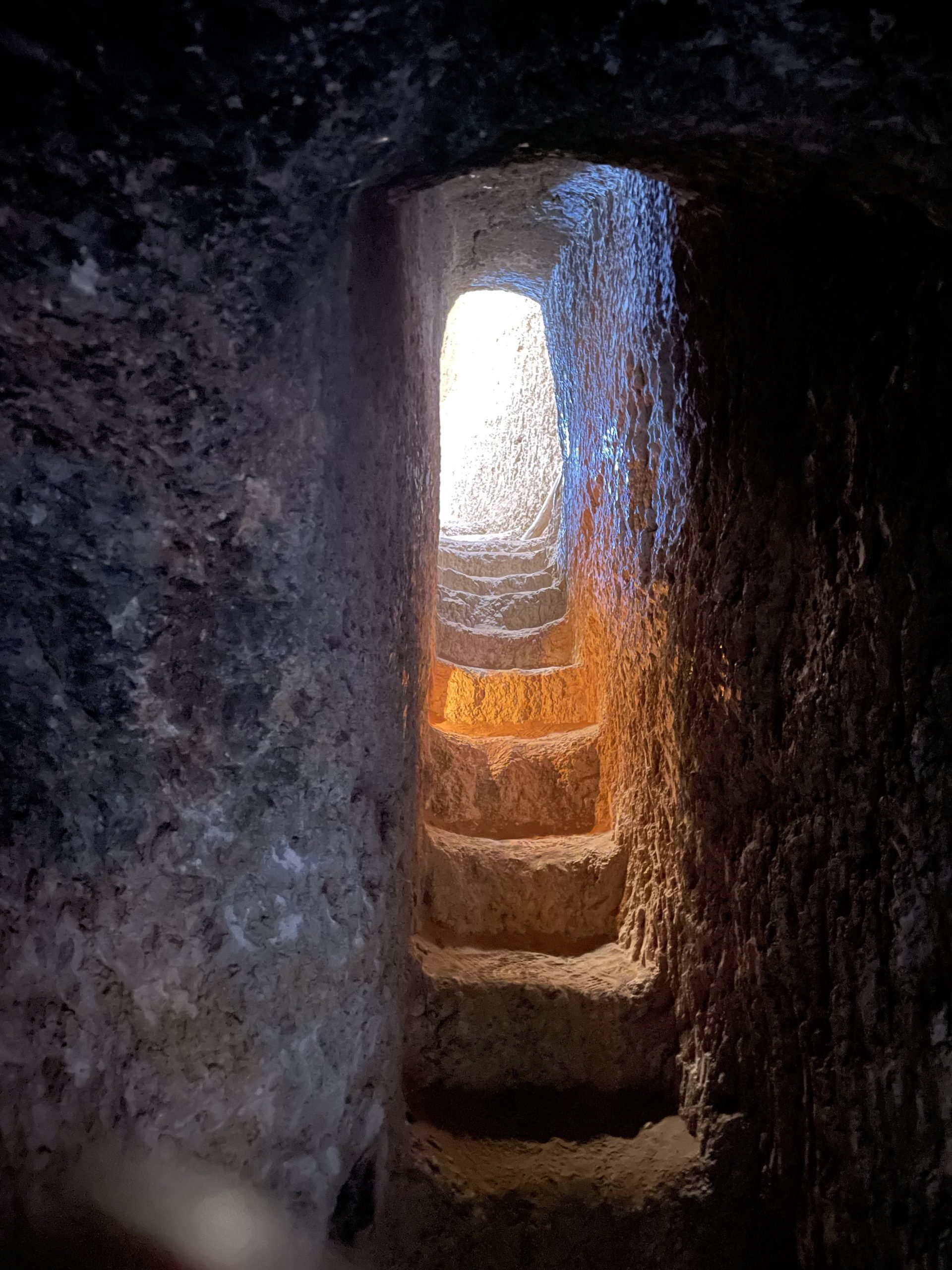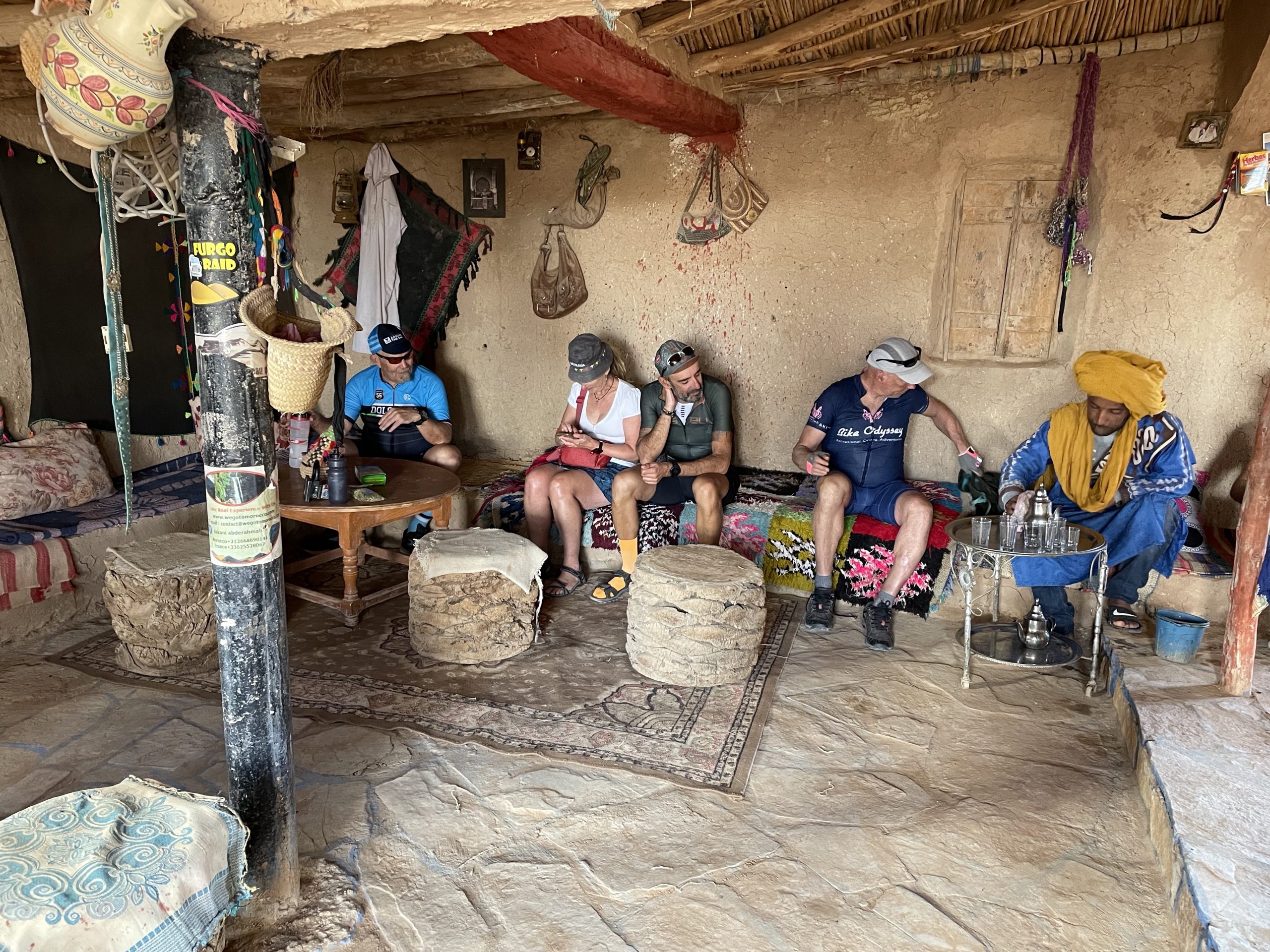 Khettara
"Khettara" is an entire groundwater mobilisation system which emerged in Persia more than 3000 years ago and was introduced in Morocco during the 7th century when the Arabs conquered the Maghreb.
As we rode towards Tinejdad, strange and imposing mounds of dried earth, often surmounted by a wooden pulley, can be seen. At their feet, in the shade of Berber tents, men awaited us travellers while sipping mint tea. Our guide explained how a khettara works and staircases have been dug to descend into the underground gallery.
The Khettara system consists of two parts. The subterranean section, slightly sloping, is the one that drains water by gravity from the mountain towards the oasis. The conductive part, the seguias, expands the water within the oasis. This is done by, at regular intervals, wells being excavated to allow access to the tunnels beneath to be expanded.
Originally, the volume of water allocated per user was proportional to the works provided during the construction of the khettara and translated into an irrigation period during which the beneficiary has all the flow of the khettara for its fields.
I was thinking of being in the desert with a horse with no name! https://youtu.be/ocLCLMZO6dc