On the Road – Distance 103km / 64mi | Elevation 956m / 3,136ft
WATCH MY RELIVE VIDEO HERE!: https://www.relive.cc/view/vrqokkgw8yq
Lots of rain yesterday on our rest day in Evora gave way to a beautiful sunset.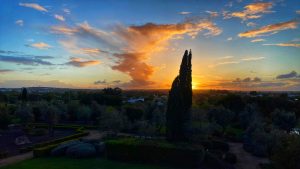 But that was not to last as we awoke to more rain. This forced us to have a delayed start until 10:30 am….as long as we can get to dinner on time, it didn't bother me as to when to start! So I kitted up with all my rain gear….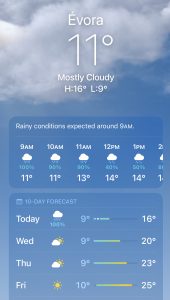 But the delay did give a few of us a chance to discuss the automated toilet seats in our rooms…when turned to the highest heat and power settings, fellow rider Jonathan cautioned we should always be wearing our bike helmets!..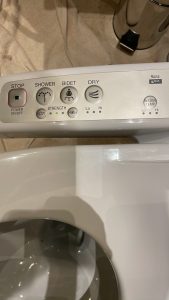 But as it turned out, the skies cleared with lots of sun for the most part and we avoided rain the whole day although it was all around us!…we could see clearly for miles https://youtu.be/NkwJ-g0iJ6w
We headed north-east across the Alentejo plain for a relatively flat day of riding(relative to other days but not relative to at home in Flatlanderville,) besides of course, the obligatory hilltown ascent for coffee!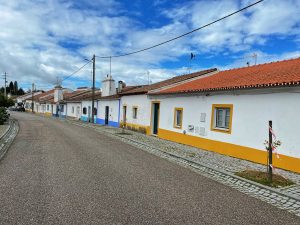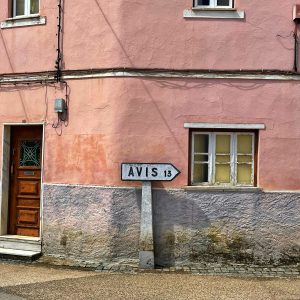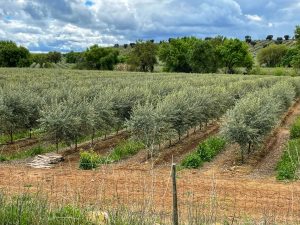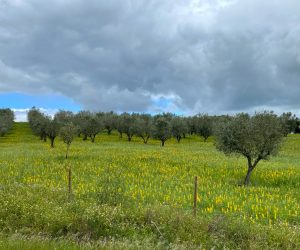 The newer way of growing olive groves…smaller stock, planted much closer together, allows for less labour, higher yields and conservation of irrigation.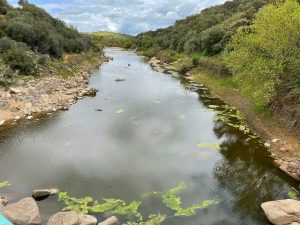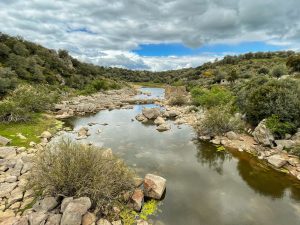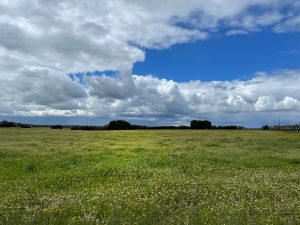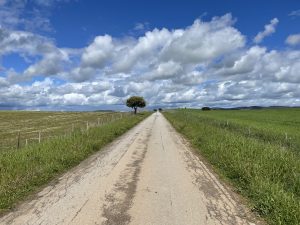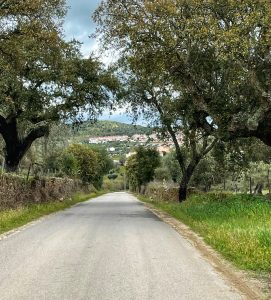 The region is famous for two things – wine and marble! The marble excavated from the hills in this area is among the world's finest, in fact, Italy's Carrera marble is now more likely to be marble from this area. Marble is used for everything here – even curbstones!
Heading north through peaceful countryside full of ancient Cork trees we passed Alter do Chão, where Lusitanian horses have been bred for over two hundred years.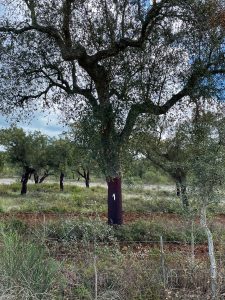 The cork tree must grow for 25 years before harvesting the cork bark, as mentioned previously, only a section of the bark can be removed from the tree, then 9 more years must pass before harvesting more….a long process!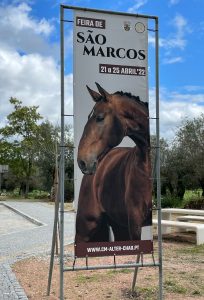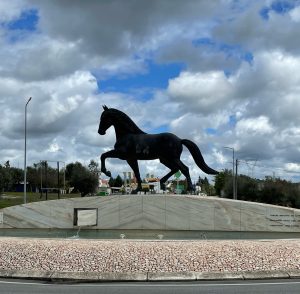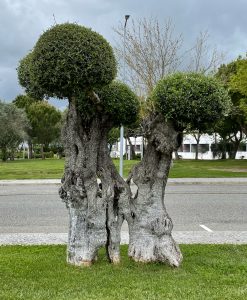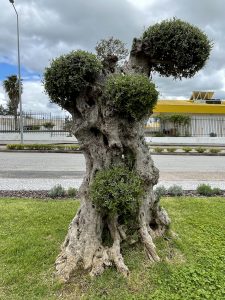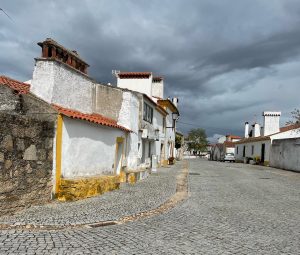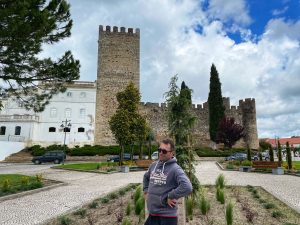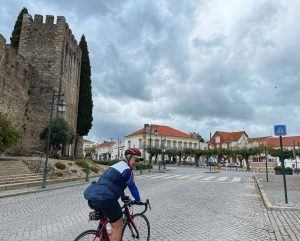 Near the end of the day we cruised through Flor da Rosa with its impressive 14th century monastery and had a picnic lunch at the base of the monastery prepared expertly by guide Bruno…delicious tomatoes and onions in olive oil and balsamic, a tuna salad, fresh bread and drinks.
We ended our ride today and are staying at the Pousada Mousterio, a monastery built in the 1300's, quite beautifully remodelled into a hotel preserving the original building's architecture.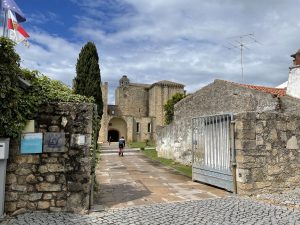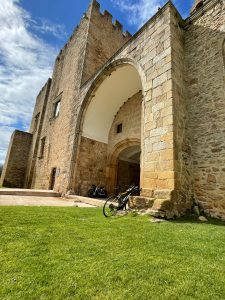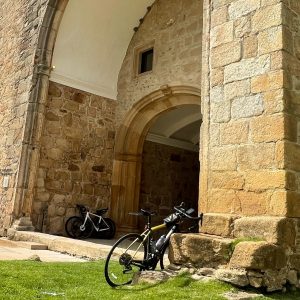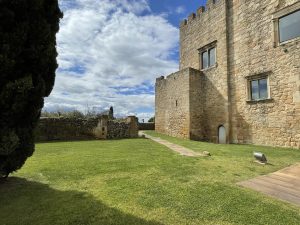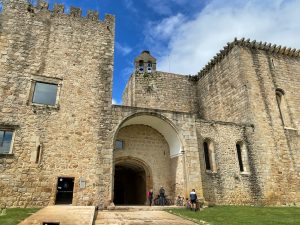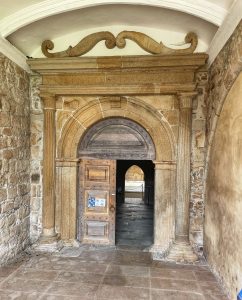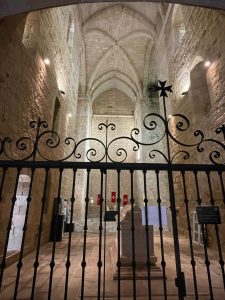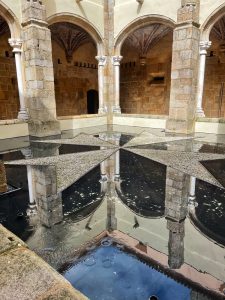 My new go-to, post-ride drink is a crisp dry rose, better than beer….very refreshing!…this one from just 4km from the hotel.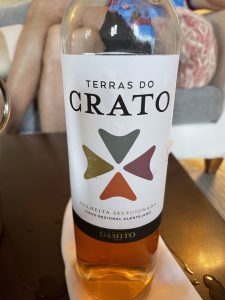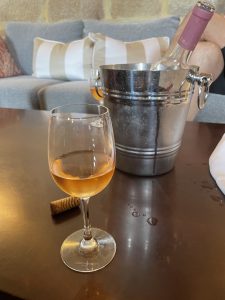 Dinner tonight was a nice pumpkin soup, followed by sauteed wild mushrooms, pork tenderloin on pureed squash and the Portuguese staple, baccalau(salt cod, potatoes, and spices) topped with egg, and dessert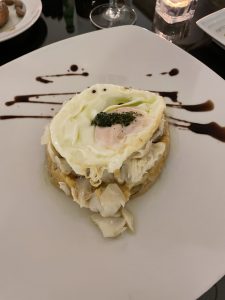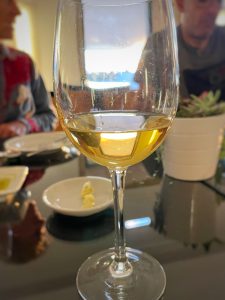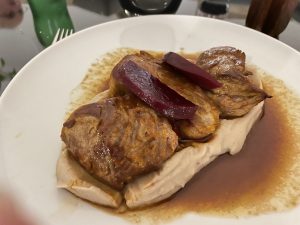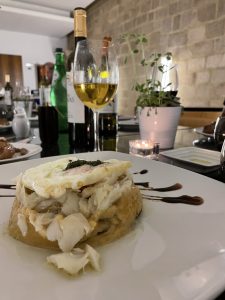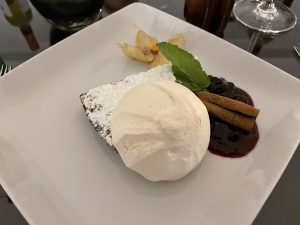 The Lusitano breed is the pride of Portugal. Long flowing manes, powerful compact bodies and proud heads are all characteristic of this world-famous breed of horses.
From the same origins as the Spanish horse – the Andalusian – the Lusitano was developed for war and for bull-fighting but today this member of the equine family also holds his head high in the world of international equestrian sport, much-admired not just for his extravagant movement but also for his great courage and his willingness to co-operate with humankind.
Tomorrow we start climbing in earnest again as we continue north! Should be fun!