bob
DAY 3 – Lujar to Capiliera – 86km ,Apr 1
A challenging but exceptional day on the bike as we traversed the Alpujarras. We rode out under clear, cold skies(3C), from whitewashed village to whitewashed village – there were few cars, excellent quality roads and spectacular views – sometimes you could see Africa where we were only a few days ago! The day started with a 12km descent and views across to Mulhacén, the highest mountain in the Iberian Peninsula. We then climbed to coffee and traversed for essentially the rest of the day, lunching in one of the regions most famous towns, Trevelez. Today was genuinely one of the best days you could have on the bike, enjoying the winding roads, the smooth descents and testing climbs! Two back to back days of big climbs in shorter distances, 8,000ft in just 53 miles!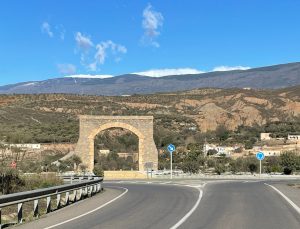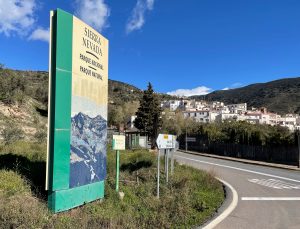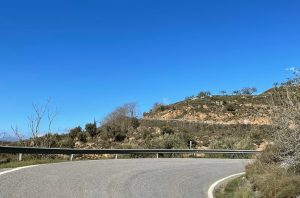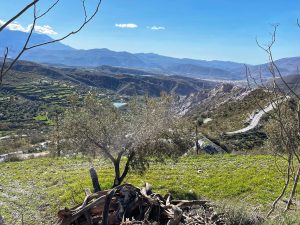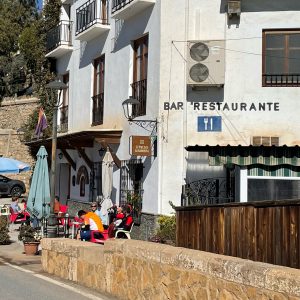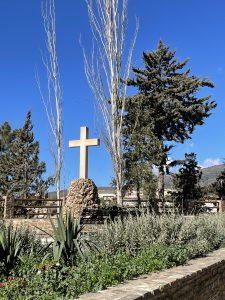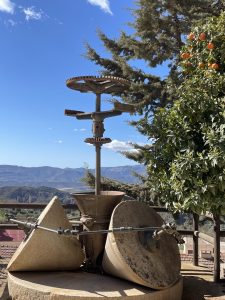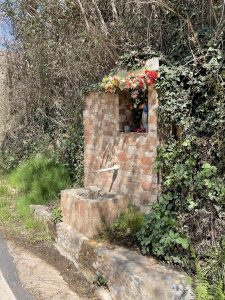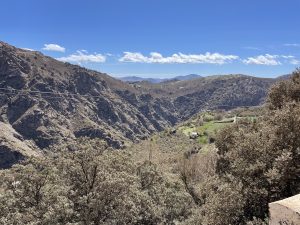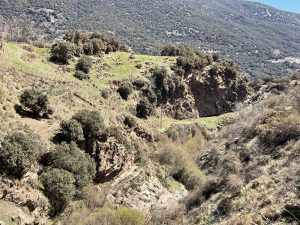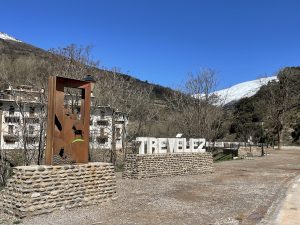 We were led by the big mountain and its fresh snow…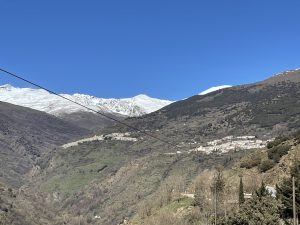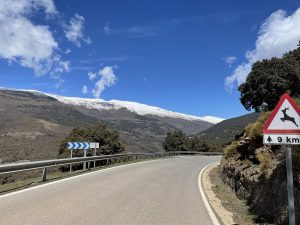 The Alpujarra is a natural and historical region in Andalusia, Spain, on the south slopes of the Sierra Nevada and the adjacent valley. The average elevation is 1,200 metres (4,000 ft) and it extends over two provinces, Granada and Almería.
The terracing and the irrigation of the hillsides (the "Alpujarra alta") was the work of Berbers, who inhabited this area after the Moorish invasion of 711 AD. They also created villages on the hillsides in the style to which they were accustomed in the mountains of North Africa: narrow, winding streets and small flat-roofed houses.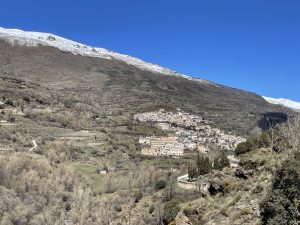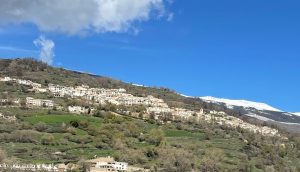 Destination Capileira
Capileira in La Alpujarra is the highest village in the Poqueira Gorge and the second highest in Spain at 1432 m. It lies on the sunny, southern slopes of the Sierra Nevada mountains, from where it gazes down the spectacular valleys towards the Mediterranean – and Africa!
Once famed as the last refuge of the Moors in Spain, La Alpujarra is better known these days for its mountain-cured ham, goat's cheese, honey, strong wine and rural tourism with superb trails.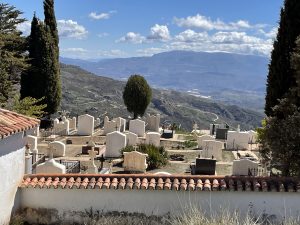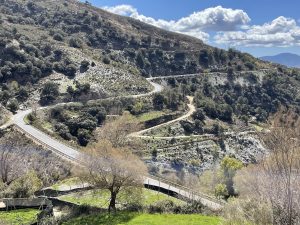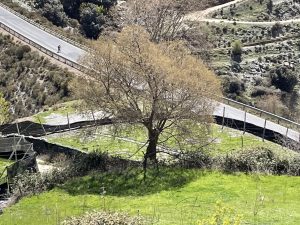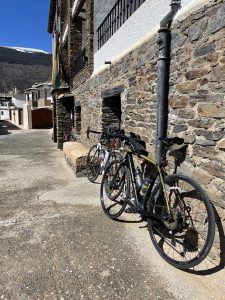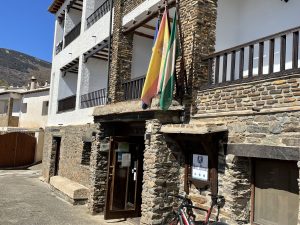 Using Gibraltar as a base of operations, Tariq proceeded to subjugate the territory of today's Spain and Portugal, which he sought to conquer on behalf of the Umayyad Caliphate. He eventually met and fought a Visigoth army about three times bigger than his own, at the Battle of Guadalete in 712. Tariq won a complete victory, in which the Visigoth king and much of the Visigoth nobility were slain. Tariq then proceeded to capture the Visigoth capital city of Toledo. Splitting his small army into smaller divisions, he then conducted a lightning campaign against the reeling Visigoths, which captured many of their major cities, such as Granada, Cordoba, and Guadalajara.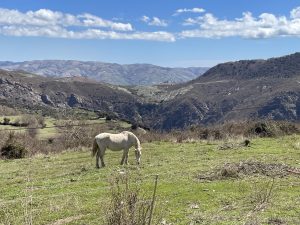 just grazin' in Andalucia! Another big climb tomorrow and then rest day!!
So for dinner in Spain we ate Indian, and it was delicious!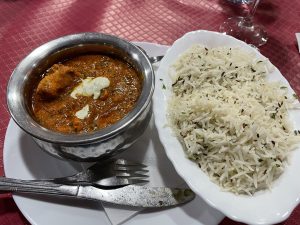 Goodnight from Capiliera Spain!