Travel Day – Dades Valley to Fes
Today was a genuine full travel day with a lot of ground to cover. With the comfort of our own private vehicles we could stop as we pleased and act like normal tourists rather than hardened Odyssean travellers!  We will stopped for coffee in the Gorge du Ziz and later mingled with wild monkeys in the cedar forests near Ifran. After 11 hours, we arrived around 6:30pm inside the bustling and chaotic medina of Fes.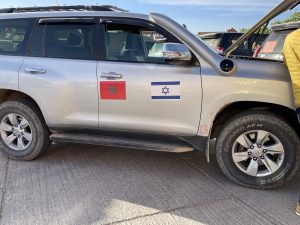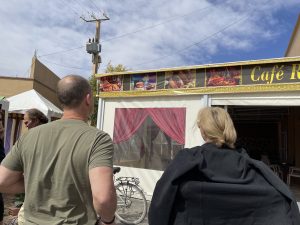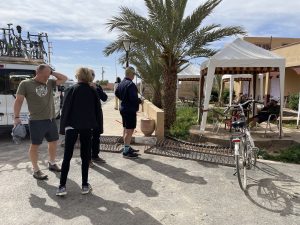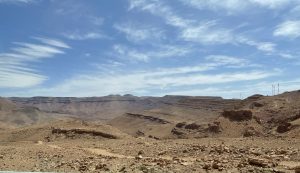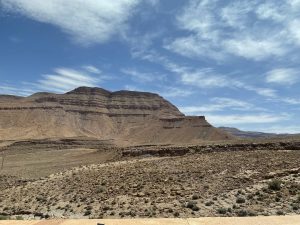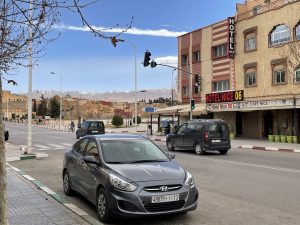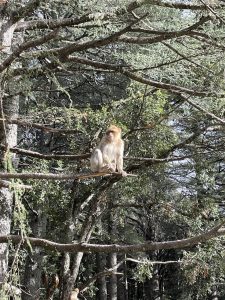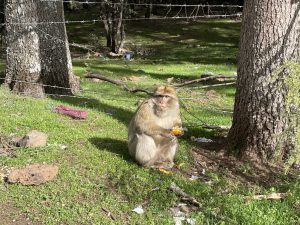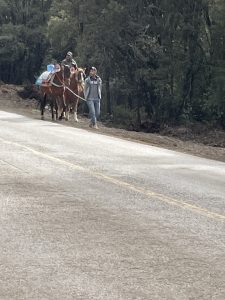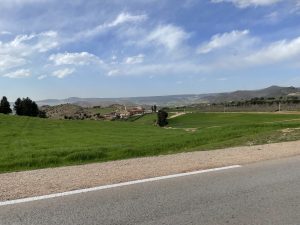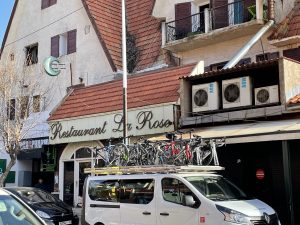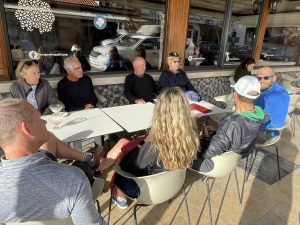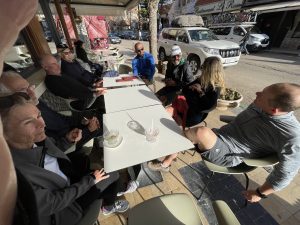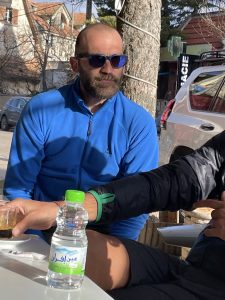 We checcked into our hotel by way of a long narrow passageway which then opened up into the garden lobby of the Palais Amani, an actual palace, one of 14 in all of Fes  It  is a family-run, 18-room property, housed in the former home of one of Fes's most prominent families. It is located within the walls of Fes's ancient medina, just a few minutes' walk from the Golden Triangle.  The owners work exclusively with local staff, ingredients and products so that they can give back to the community of Fes.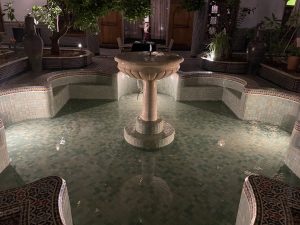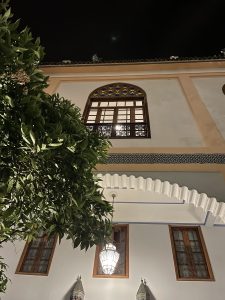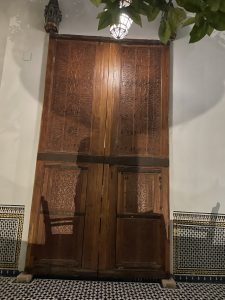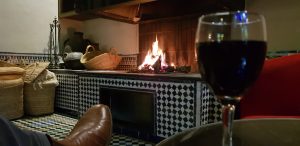 Fes is an amazing place to explore, and with an Oasis like Riad Fes it is even better. We enjoyed the sites, smells (often a little pungent!!) and all it has to offer.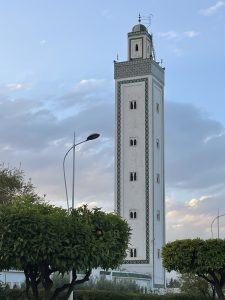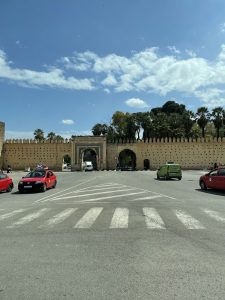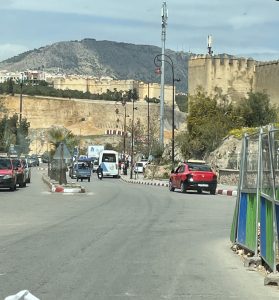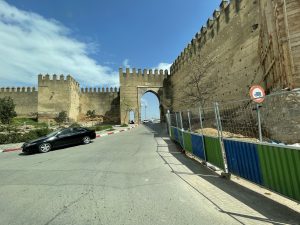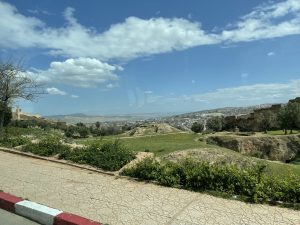 Fes – The City
Life in this sand-coloured city can seem provincial at times, but this ancient feeling only adds to its charm and its sense of otherness: while donkeys still navigate the Medina as the main mode of transport for goods, you will see everything from cases of Coca-Cola to mattresses perched expertly and delicately atop the backs of the docile beasts.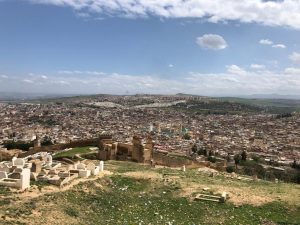 Fès is known for its handicrafts, and particularly for its famous blue and white tiles. Arabic is the main language in Morocco but French is widely spoken so it gets easier to get around compared to many other Arabic countries. People in Fès are exceptionally friendly and hospitable, and they love to talk to travellers and to proudly boast about their city. If you speak with locals for any length of time, be prepared to be invited to their house for tea – this is a genuine and innocent offer, so do not shy away from it, as it is a great way to really know the people and to get a feel for life here.
As the second largest city in Morocco, Fès has a vast cultural heritage and a historic value for the region, and in the three districts Medina, Fès el Jedid and Ville Nouvelle, an ancient past meets the modern world: the decades of French rule in Morocco have left a unique influence that is visible in the infrastructure and cuisine. Be prepared that you can easily lose yourself in the many sights of the maze-like and car-free Old Town that, on the other hand, is absolutely worth the adventure. As the Medina is not for tourists only, due to its integral part in daily life and in conducting business, you can here experience the traditional life. Unfortunately, we had rain while touring in the medina…but not only are the souks larger than Marrakesh, they are cleaner and free of scooters! A maze, a labyrinth, an experience not to be forgotten!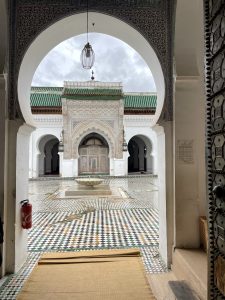 a bakery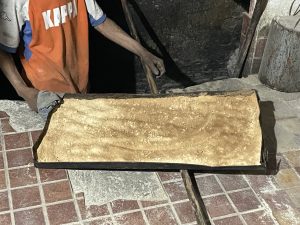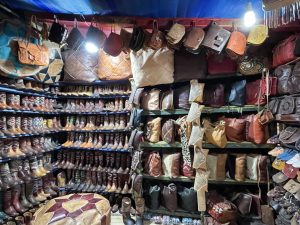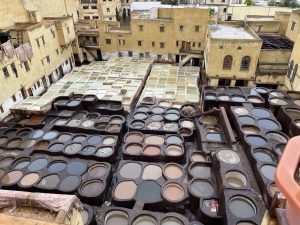 the tannery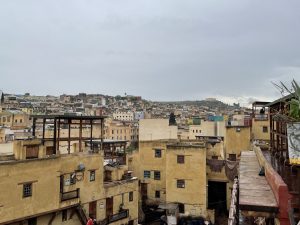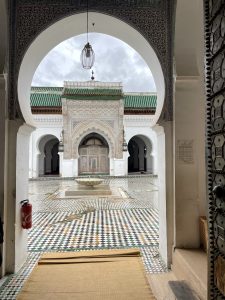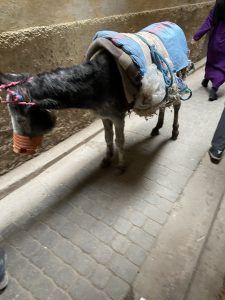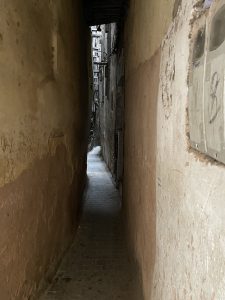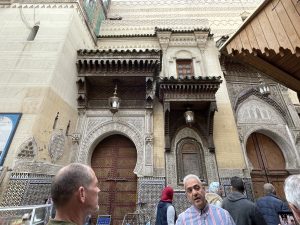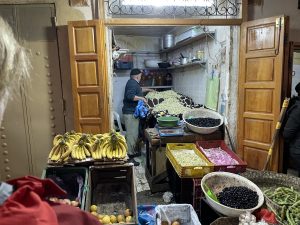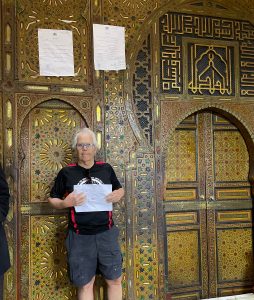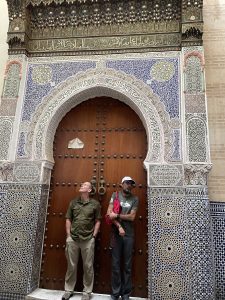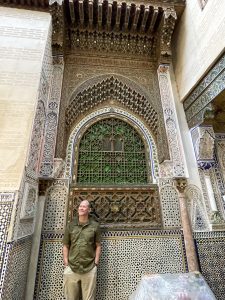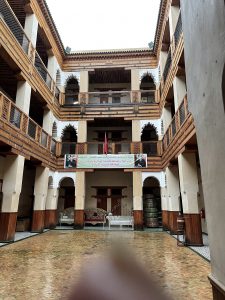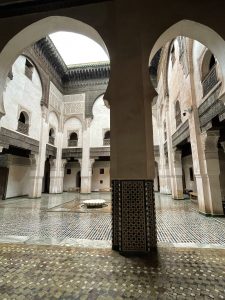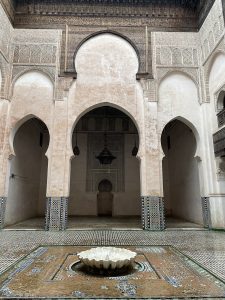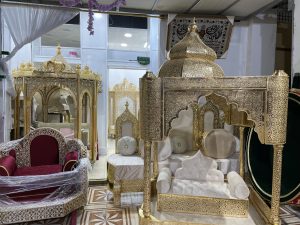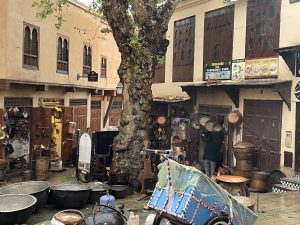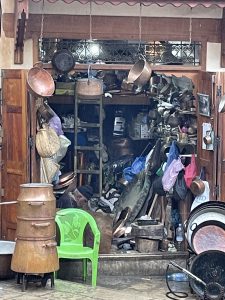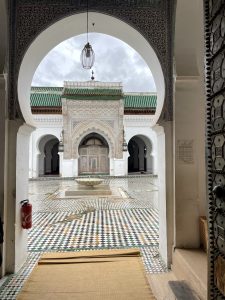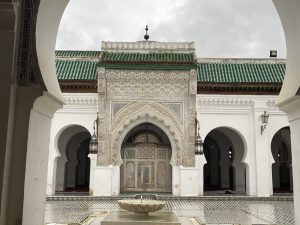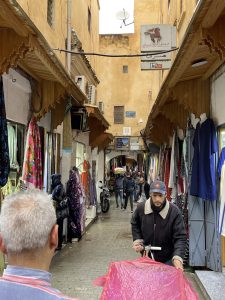 In its heyday, Fez attracted scholars and philosophers, mathematicians and lawyers, astronomers and theologians. Craftsmen built them houses and palaces, kings endowed mosques and medersas (religious schools), and merchants offered exotic wares from the silk roads and sub-Saharan trade routes. Amazingly, Fez is home to the first university in human history, founded by Fatima bint Muhammad Al-Fihriya Al-Qurashiya in 895 CE – The University of Al Qarawiynn. The university started as a large mosque and later grew into a place of education. The Madrasa (Islamic School) Al-Fihri founded is still in operation today as the University of Al Quaraouiyine. It is the oldest continually operating educational institution in the world. Although Fez lost its influence at the beginning of the 19th century, something of the medieval remains in the world's largest car-free urban area. Some 90,000 people still live in the Fez medina. It can seem like it's in a state of perpetual pandemonium; some visitors fall instantly in love, and others recoil in horror. But its charms are many. Seemingly blind alleys lead to squares with exquisite fountains and streets bursting with aromatic food stands, rooftops unveil a sea of minarets, and stooped doorways reveal tireless artisans.
Volubilis
Volubilis was a Roman fortification and city which defended the western African frontier of the Roman Empire. At its peak there were over 15,000 inhabitants
A fascinating archaeological find from Volubilis is a segment of a bronze statue depicting the Roman Emperor Caracalla riding a chariot. This statue depicts the emperor dominating a captive Caledonian warrior wearing his tartan trews (close-fitting pants). The tartan pattern was carved into the statue and inlaid with different alloys of bronze and silver to give a remarkable impression of the textile's color and texture. Caracalla styled himself as "conqueror of the Caledonians" (the catch-all Roman term for Celtic barbarians north of Hadrian's Wall, mainly the Picts) and the surviving statue piece is the oldest depiction of a tartan garment anywhere in the world and it was found here, in the desert, 2500km from Scotland!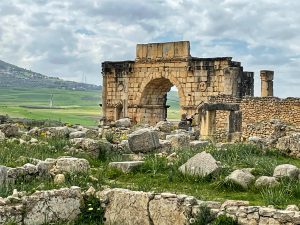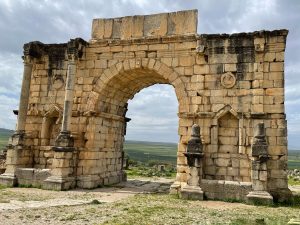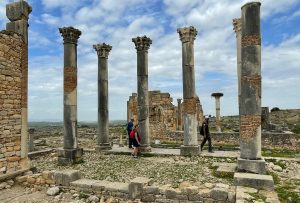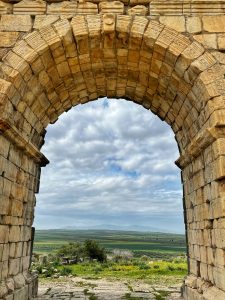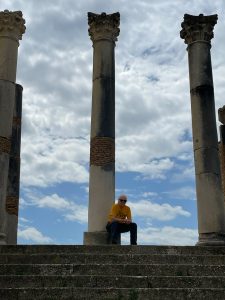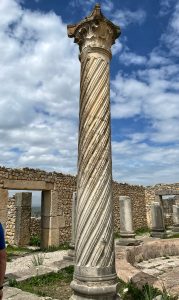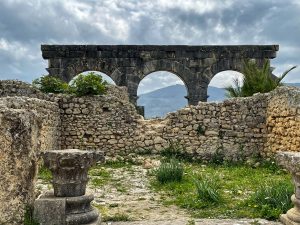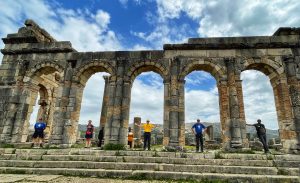 Dinner tonight at this restaurant
..