On the Road – Distance 61km / 38mi | Elevation 2073m | 6801ft
WATCH MY RELIVE VIDEO HERE!: https://www.relive.cc/view/vXvL21yjg76
The area we were in yesterday is at the base of the mountains and is a large producer of wool, hence the hotel's name. And the chef must have known we were prepping for a big climb and made a platter of pastel da nata…I had my customary 4 with coffee and then another 4 after the eggs and cereal and fruit…like I say, prepping!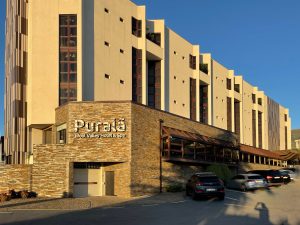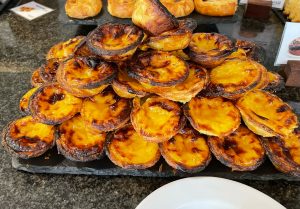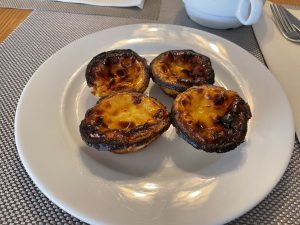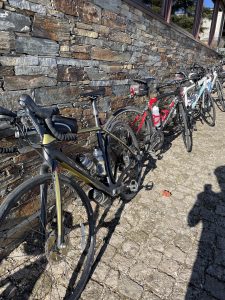 It was a little tough getting out of the town of Covilha  with the steep cobblestone roads and stoplights, but once we cleared down it was a magical challenging day!
Another fantastic route on the bike with a worthy reward at the end of the day. Torre is Portugal's biggest climb. This mountain forms the backbone of Portuguese cycling culture being part of every big biking event in the country!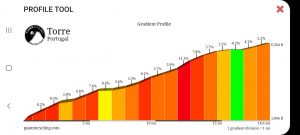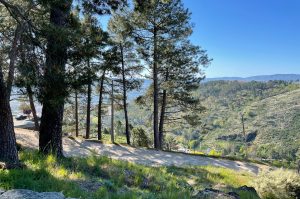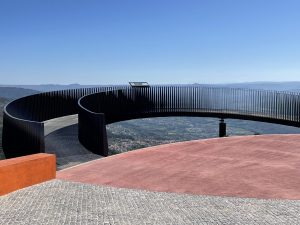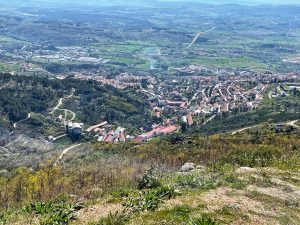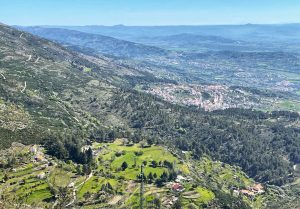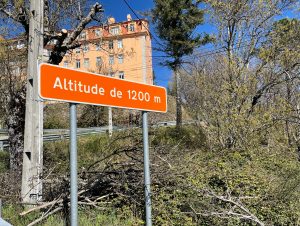 As we rose up through the Parque Natural da Serra da Estrela the road rises steeply through pine forests before reaching a boulder-topped plateau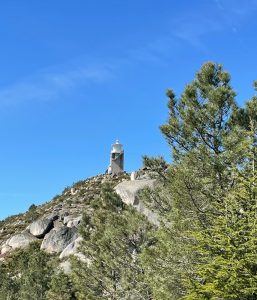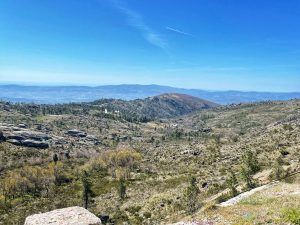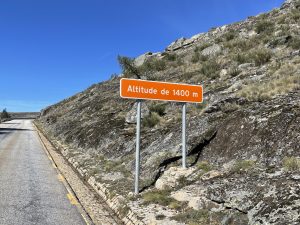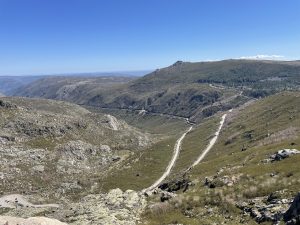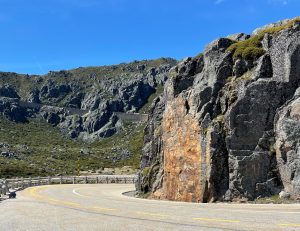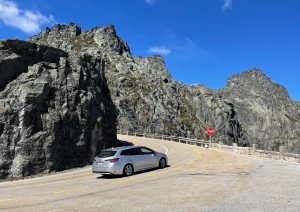 – it was a spectacular but certainly challenging and a day not to be underestimated due to its length!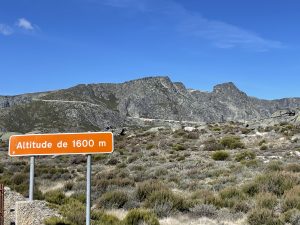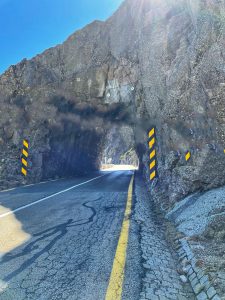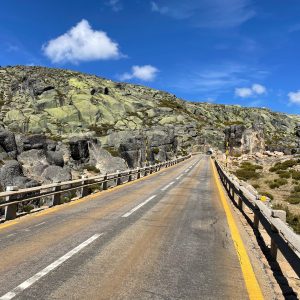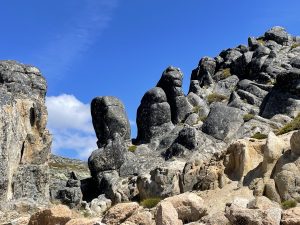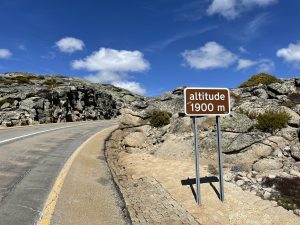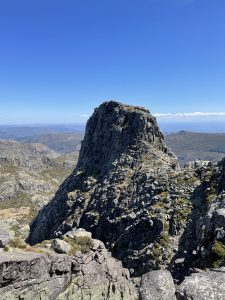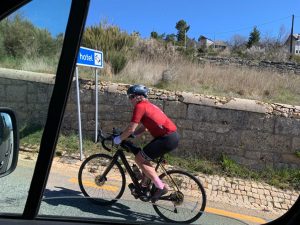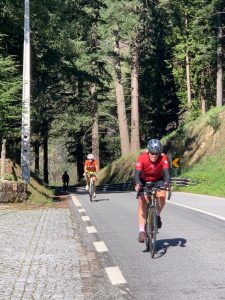 Once we are up on the plateau we have a brief respite before climbing the final 6km up to the Capela da Torre. This climb equals Col de Tourmalet in length at 24 km and has more vertical than Mont Ventoux! (7,000 ft)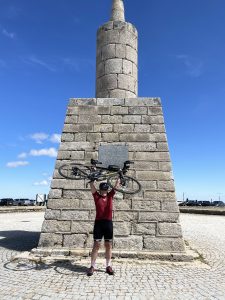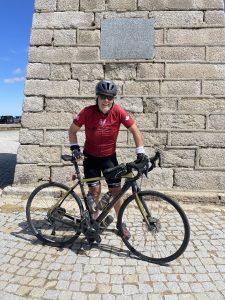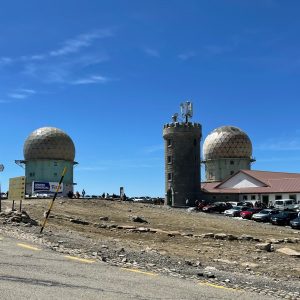 From there a spectacular 20km descent brings us to Sabuguiero for a well earned lunch, where you may see animals as much as people in the streets of this mountain village! The cafe/department store/second hand shop was a fun place with a friendly owner….lunch was great!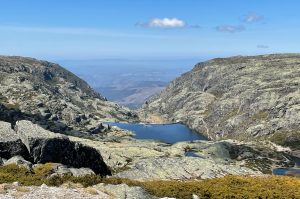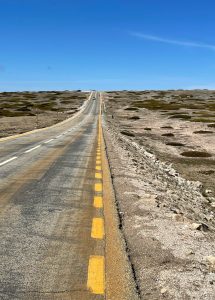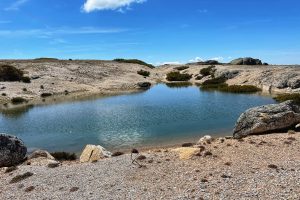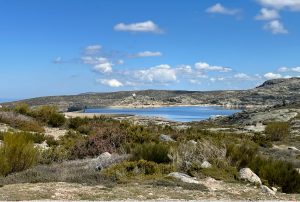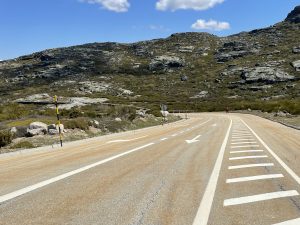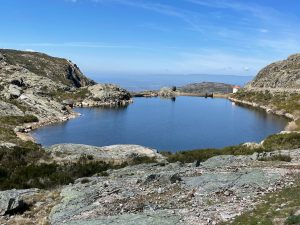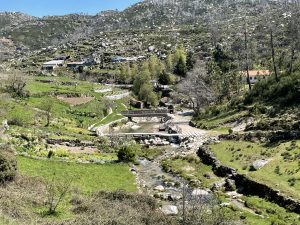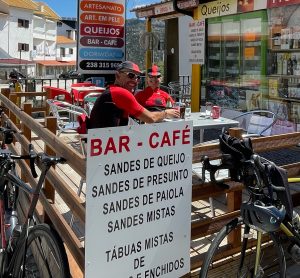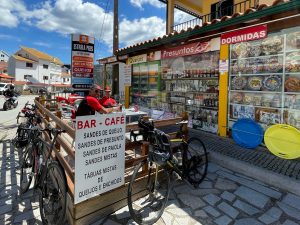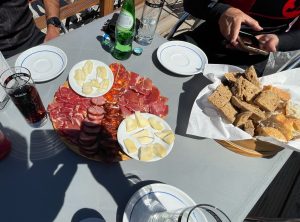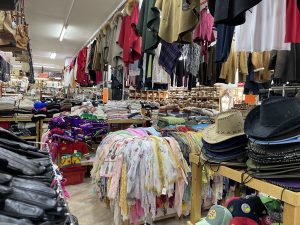 Then there was only 12km in to our mountain lodge and home for the next two nights in Manteigas. But it was the most amazing ride you could imagine, with giant boulders strewn throughout the countryside and never ending vistas!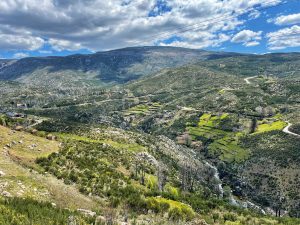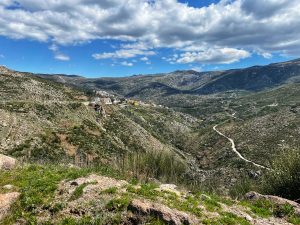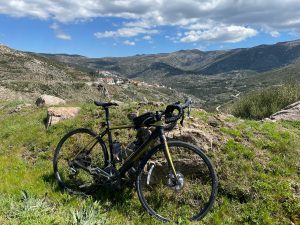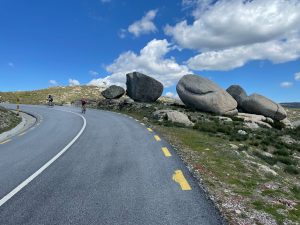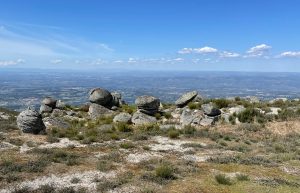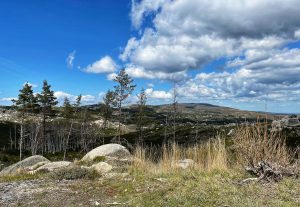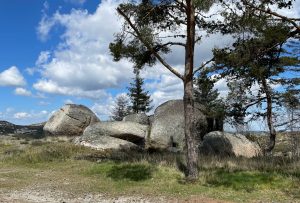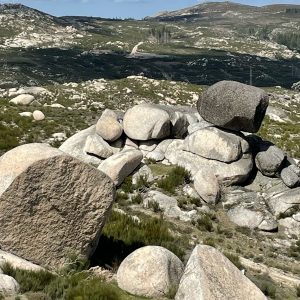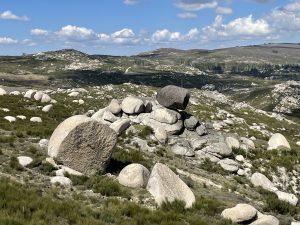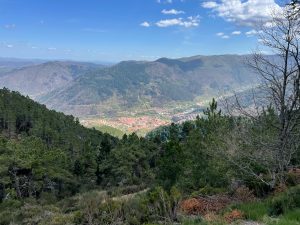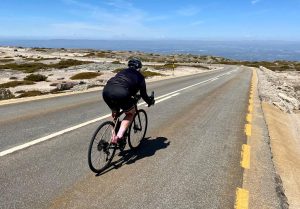 jacket on for the cool temperature created descent!
Our accommodations for the next two nights in the mountains….a perfect ending to an epic ride day!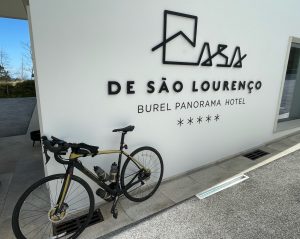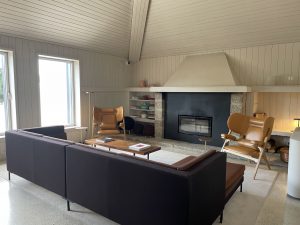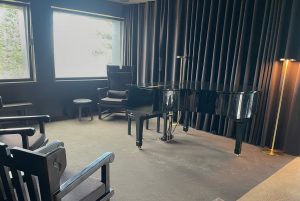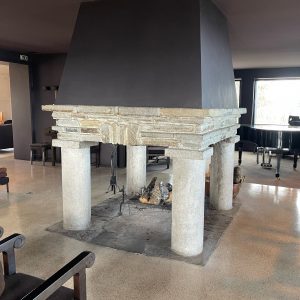 Our post-ride rose…and an added bonus a free happy hour and gee, my favourite pastel da nata offered!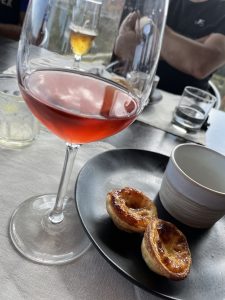 (da nata update: I am up to 18 so far!)
A shower, wash a few kits as they were getting a little stinky, and a nice relaxing sit on my room's terrace looking out over the valley below, topped with an awesome dinner, completed what was almost a perfect day!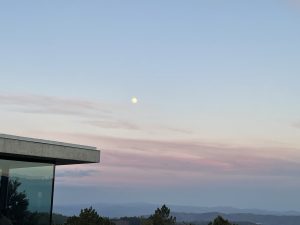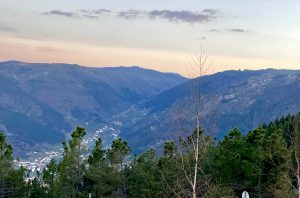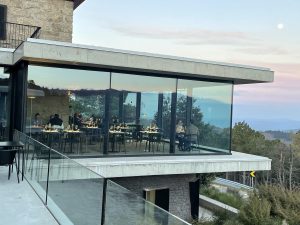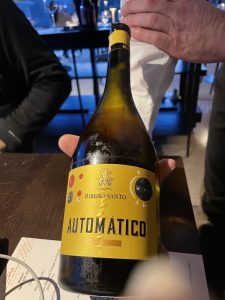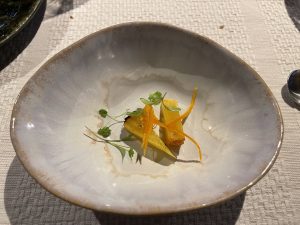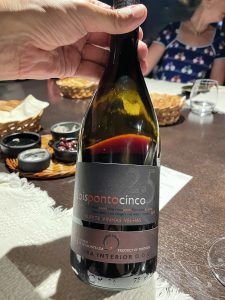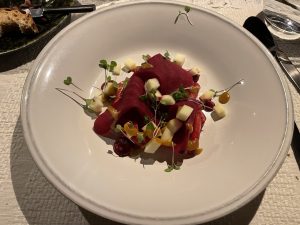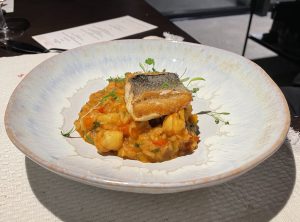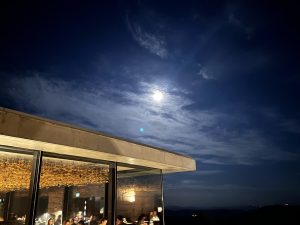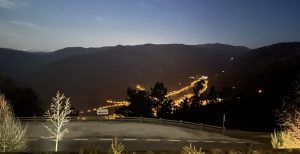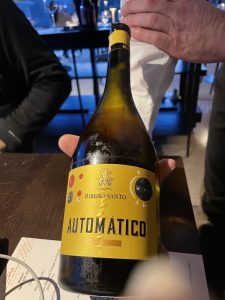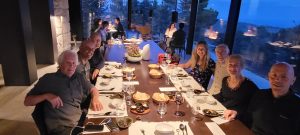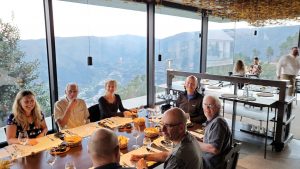 We rest tomorrow…but there is an optional mountain ride I think I might go on….life is good in Manteigas!
Ola!
Serra da Estrela
Despite its incredible natural features – thick forests, hidden lakes and a lofty peak – Portugal's Serra da Estrela mountain range is often overlooked. It is beautiful, for sure, and offers great opportunities for exploring nature but  it also has its own cheese, dog species and it is a design hotspot.