Ait Ben-Haddou and Ouarzazat Rest Day
Last night's hotel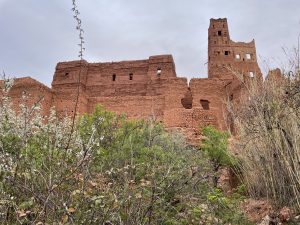 5 hard days of riding in cool windy conditions, we rest today….sort of!
After waking up to the birds in the palm groves and having a relaxed Moroccan breakfast of hot khobz, beghrir and msemmen(breads and pancakes), eggs, omlettes, jams, honey, coffee, we hiked with our local guide Mohammed for 6km along the rocky Ounila river valley, down to Ait Ben-Haddou for a further walking tour. Being a popular area for tourists, we got there early.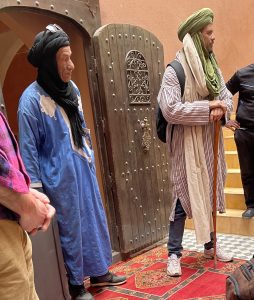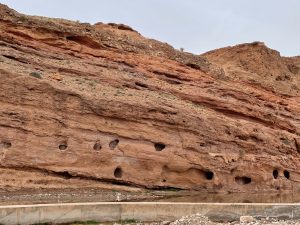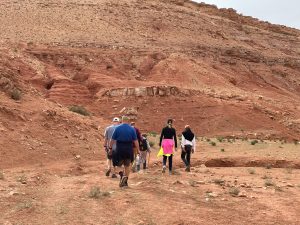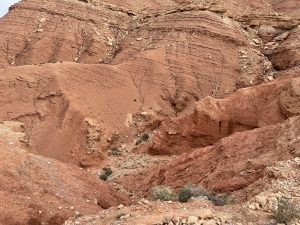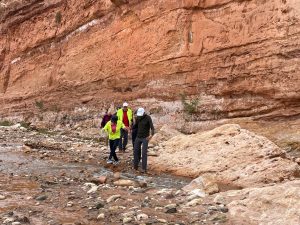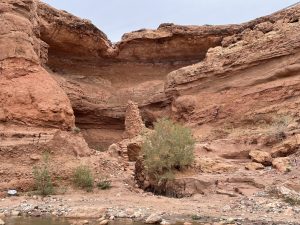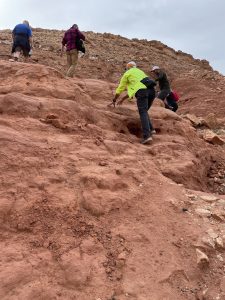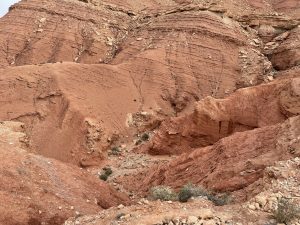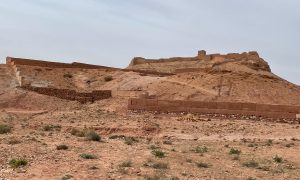 Our guide Mohammed have a role in the movie Babel which filmed in Ben-Haddou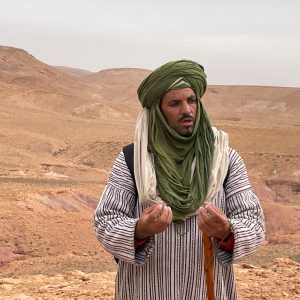 The ancient town of Ben-Haddou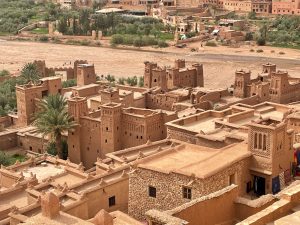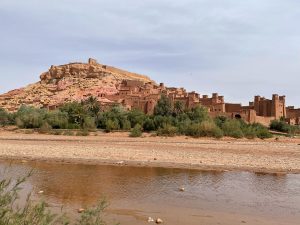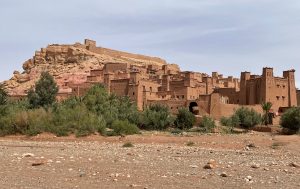 The Shamman's house…the pits at the bottom were to cook coucous, meat was cooked nearer the house when it was feast time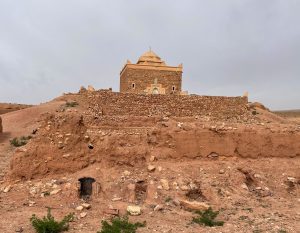 Many movies were filmed at Ben-Haddou such as Babel, Game of Thrones, Lawrence of Arabia, Gladiator and many others…here is a list!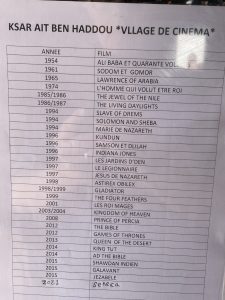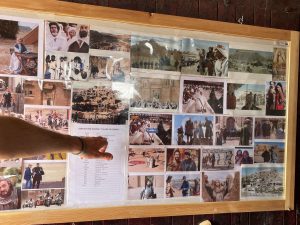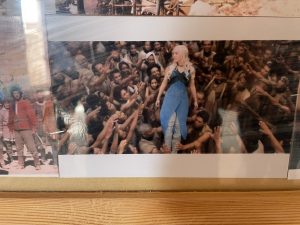 Art drawings are still done using an ancient technique of only tea with sugar, indigo and saffron…only the indigo is visible, the rest of the drawing invisible until the paper is passed over a flame, then the indigo turns black, the saffron turns a yellowy brown and the sugar from the tea seals the painting…if indigo is applied after and not heated it will give a blue colour.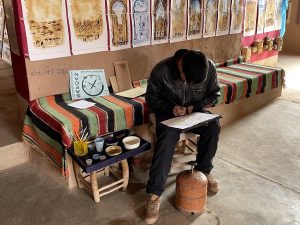 Walls and buildings in Morocco are built using materials readily available right at the work site…rock, dirt and straw…larger buildings use timbers as scaffolding which are removed when set, which provides holes which ventilate the building and help with drainage. Here are 3 men building a wall, they each take turns, the last man pounds the dirt/rocks by foot and with a heavy tamping tool
One of the most famous fortified villages in the Altas Mountains is Aït Benhaddou, a UNESCO World Heritage site that has been occupied since the 11th century (although most of the buildings that exist today are no older than the 1600s). It's located on the historic caravan route to the Sahara The Marrakesh to ancient Sudan route you are now on being one of the several trans-Saharan trade routes. It is made entirely out of compressed earth, clay, and wood. In the 1940s, more than 90 families were living in the Kasbah of Ait Benhaddou, today only five families are still living inside the fortress.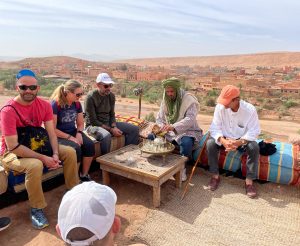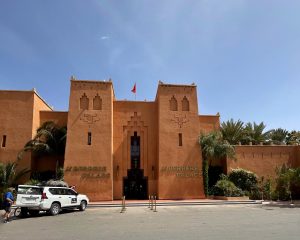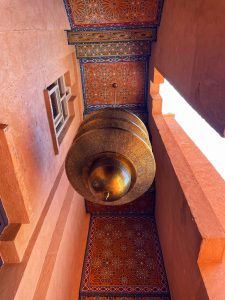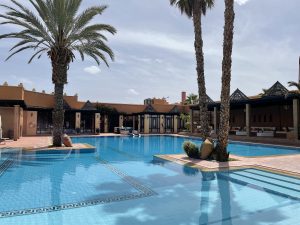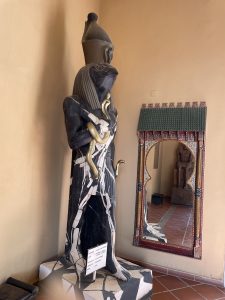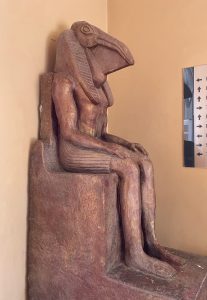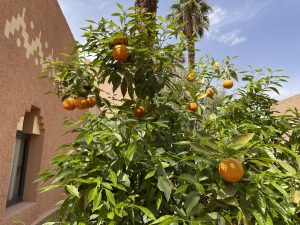 Before leaving Ben-Haddou and saying farewell to Mohammed, we were treated to mint tea at the 'Pause Cafe' atop Ben-Haddou…Mint tea is the custom in Morocco. From here we shuttled for 30 minutes to the town of Ouarzazat and checked into the Berber Palace Hotel. This hotel is where the movie actors/directors stay when they film at Ben-Haddou
So we rest today and ride again tomorrow…one more big climb and one step closer to the desert!