4 days of riding, 19,000 ft of climbing and counting…
On the Road – Distance 110km| Elevation 1800m / 6,021 ft

A roaring fire to warm the breakfast room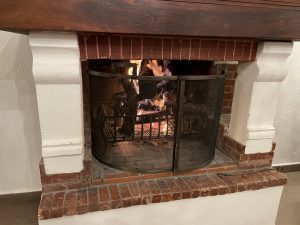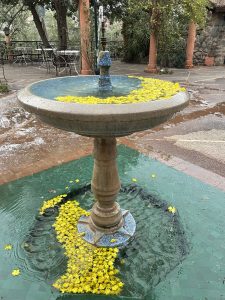 We retraced our bike tracks this morning back to Asni, with 2 climbs totaling 8km and 350m of elevation.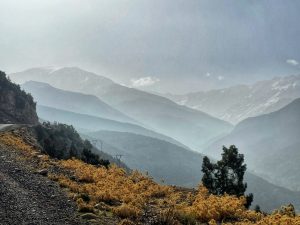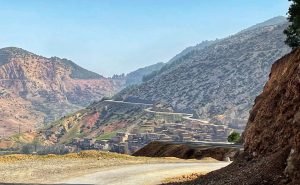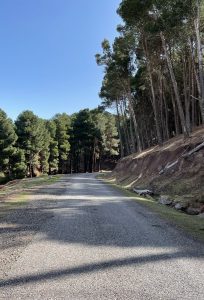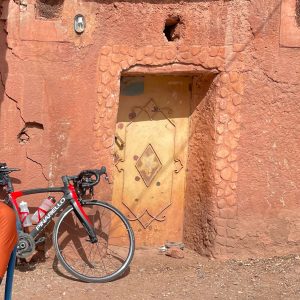 From Asni we headed into the Atlas foothills. With spectacular views of snowy peaks on our right we climbed along tiny roads through equally tiny villages – had to keep our eyes sharp on the road as some corners have been washed away by the snow melt!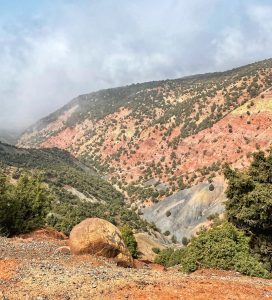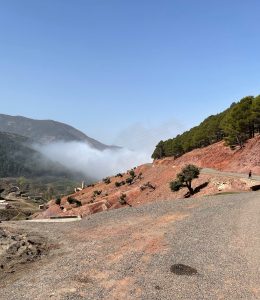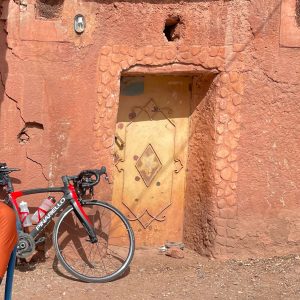 Also watched out for sheep, goats and children, all of whom were be very keen to meet us! We  lunched early today in the hills as most of our elevation will be over by the 40km mark.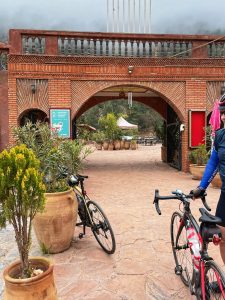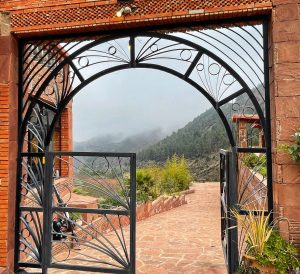 We then descended on excellent roads to the green Ourika valley where ancient olive trees and pottery shops line the roads. From Ourika we turned onto one of the best roads yet – a beautiful calm rolling traverse and a welcome respite after the pottery hagglers calls!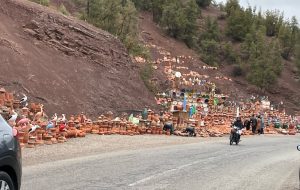 Some gravel stretches just to slow us down…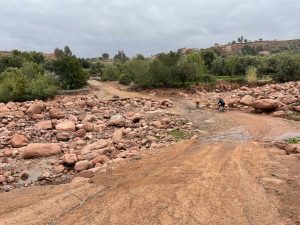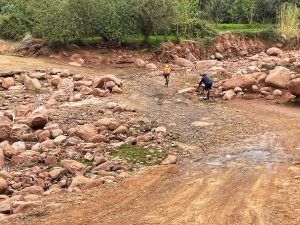 We finished tonight in Ait Ourir, a local town and hotel with lovely hospitality which sets us up perfectly for the crossing of the Atlas tomorrow.
Check out the Relive video here: https://www.relive.cc/view/vKv21Rw8P4q


Ourika Valley
Temperatures are cooler in the shadow of snowcapped High Atlas peaks, and this blooming valley is spectacular. The valley is especially mood-altering from February to April, when almond and cherry orchards bloom manically and wildflowers run riot.
Dinner consisted of a chick pea creamed soup with chicken and giant platters of couscous  with vegetables and veal, fresh fruit salad and lemon cake. Of course as with all our meals, red or white wine, tonight was dry Rosario red.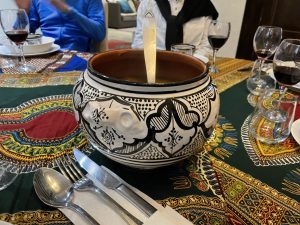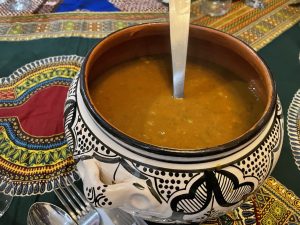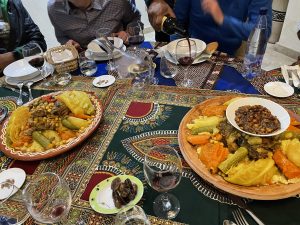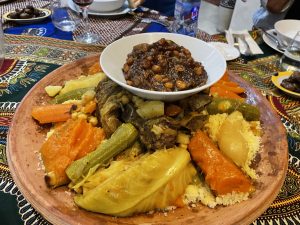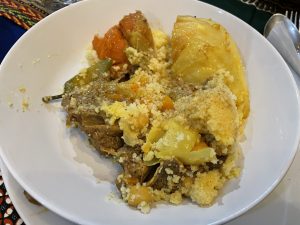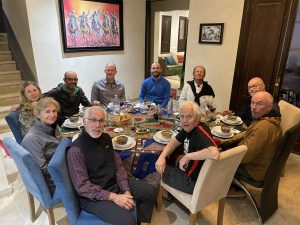 Tomorrow is another big climb day for us as we start to get closer to desert