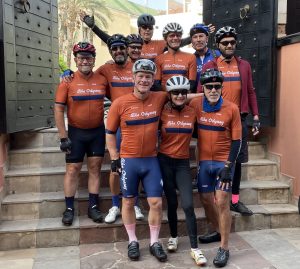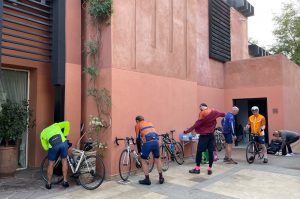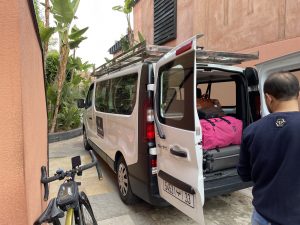 My peeps
There is something magnificent about riding out of a hectic city to start a great expedition and Marrakesh does not dissapoint! We have an excellent route which quickly takes us on bike paths – used by carts, donkeys as well as bikes! – into the countryside. It is a flat run this morning as we head south, with fantastic views of the Atlas ahead.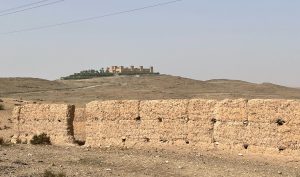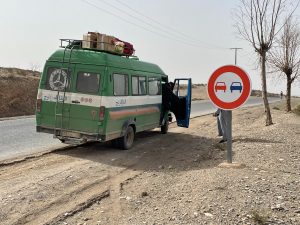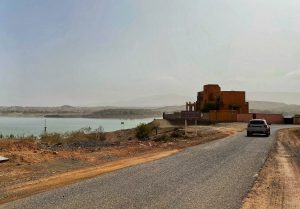 Due to the structure of the day we we lunch, relaxing on Lake Takekoust pondering the mountains ahead.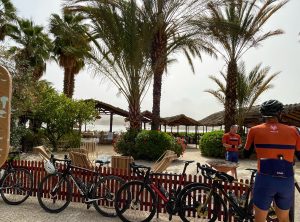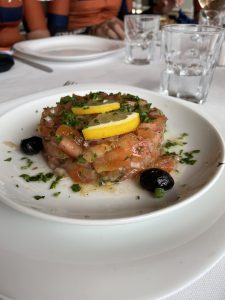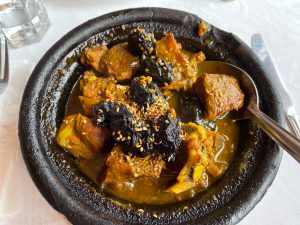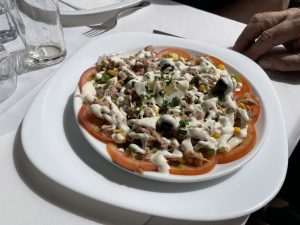 Moroccan style cerviche, chicken and tomatoes salad, beef and prunes tagine…
From lunch we then begin the adventure in full, with a spectacular quiet traverse and climb to My Brahim where we have our first roadside coffee stop.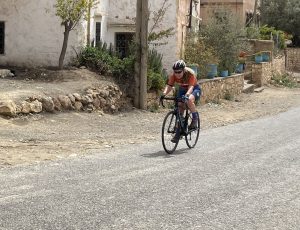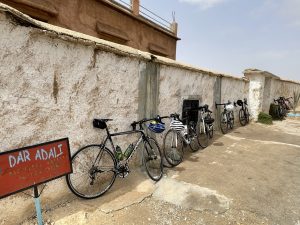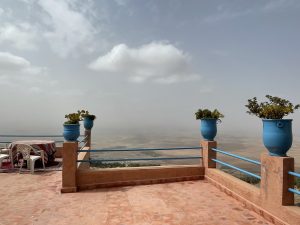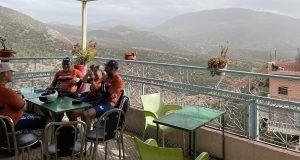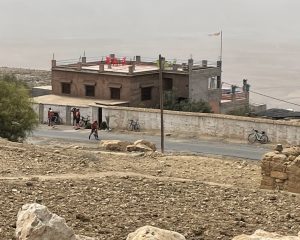 A lovely descent takes us in Asni before we roll deeper into the valleys to our home for 2 nights, the Domaine de la Roseraie.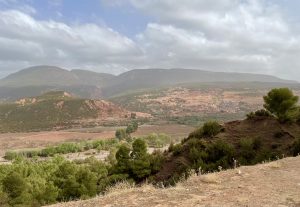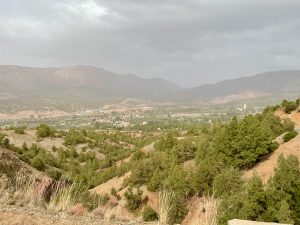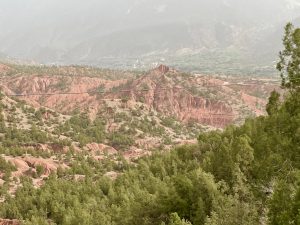 As we got farther into the foothills of the High Atlas Mtn., the more green things got. This hotel was like an oasis!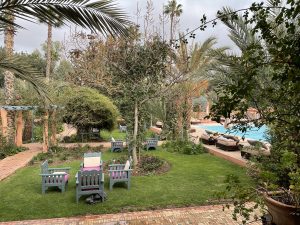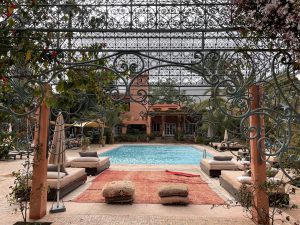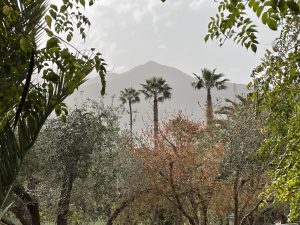 the mountains loom in the distance….tomorrow it gets real!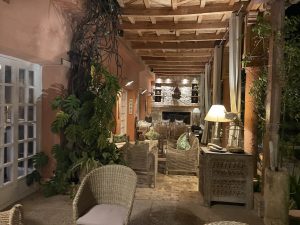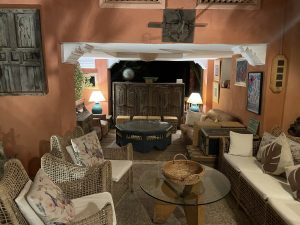 Watch the Relive video here: https://www.relive.cc/view/v7O9Byg9MQ6
When Marrakesh is baking and full of tourists, Marrakshis sneak off to mellow in Ouirgane for High Atlas breezes, peaceful hikes through unspoilt villages and romantic country retreats – a great location and contrast to the bustle of the city! Today it was not super hot, rather it was ideal riding weather, partly sunny and around 20C, no wind to speak of!
Pre-dinner drinks and very informative historical perspective was provided before another sumptuous authentic Moroccan dinner, the usual fantastic quality that Bike Odyssey is known for!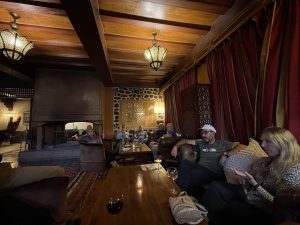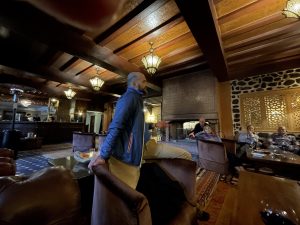 Enrico holding court!
Eggplant and garlic, local salad with 'gizzards', lamb chops Moroccan style, fresh fruit salad and lemon tart….and lots of red wine!.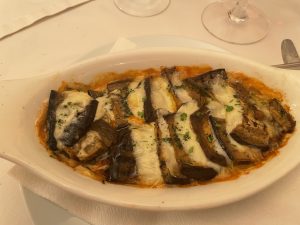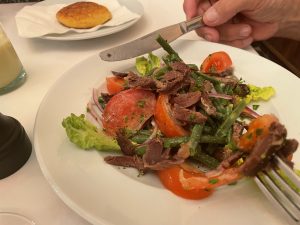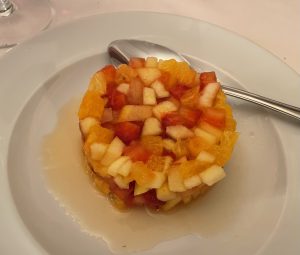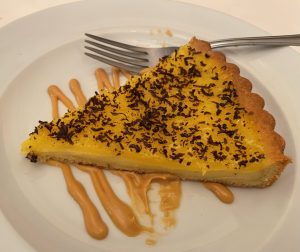 This was a tough ride today for a first day ride…gruellng climbs on not ideal but passable roads…it was great to see school children and adults alike to cheer us on in the rural Berber countryside. At one point, a couple of young boys ran with us for about 3 km on a 7% avg grade, when they had had enough, I gave them a couple of euros as a reward…they were very surprised and thankful!
Tomorrow is another good one with added back nuts of it being a long oot-n-back…so I bid you adieu as Othello mayhave sad!