The rain Gods have ruled against us today. The scheduled oot-n-back shakedown ride was washed out, no need to get wet and risk injury if we did not need to be anywhere. So we will kit up and wheels down early tomorrow and get this train running in earnest!…rain chance 0%. It will be 7 days since I was last in the saddle…2 words: butt butter!
The spanking new rust/orange and blue kit will have to wait another day, but it is all set out and ready!
m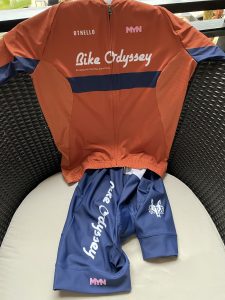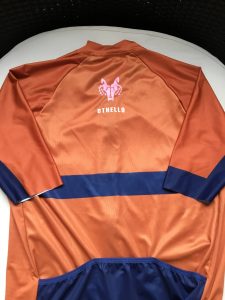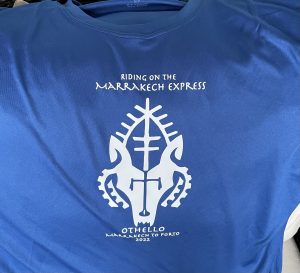 Because you have to eat…a little lunch with the group.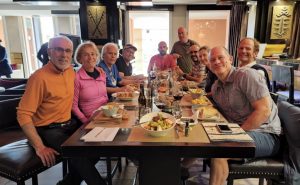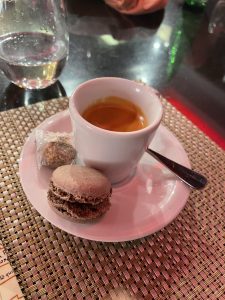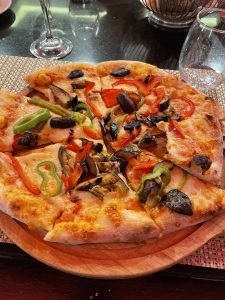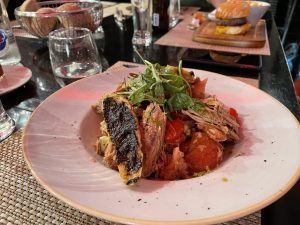 But as skies started to clear, we enjoyed another afternoon walking tour with Muhammad . Muhammad, is as local as they come, with generations of family from deep within the city. Guiding people round his beloved city (including five US presidents!) he knows all the best places to take us to! His experience, passion and knowledge of this beautiful city is is exceptional and invaluable – with all the winding streets it was very easy to get lost!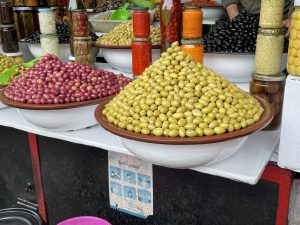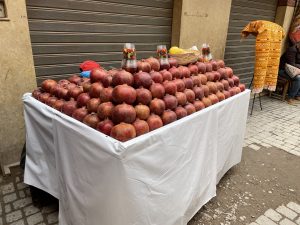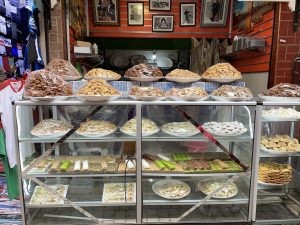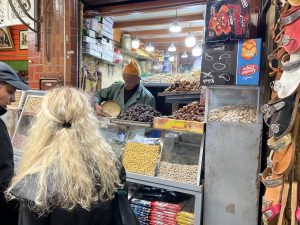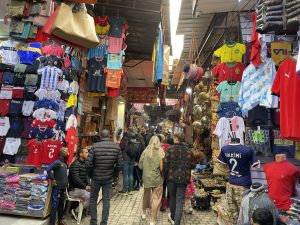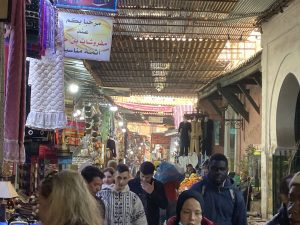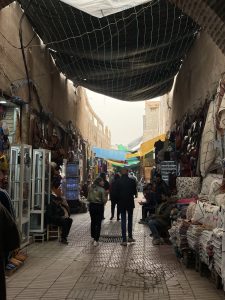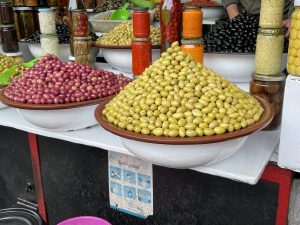 The souks of Marrakech are an unbelievable, busy and chaotic place! We wandered through this maze of shops with scooters and donkeys and who knows what else. Coupled with more beautiful and inquest Arabic architecture and art, the term sensory overload was not an over exaggeration!
After this intimate tour, we shared a drink with Muhammad's family overlooking Marrakesh and the Atlas Mountains beyond. Toubkal, the biggest mountain in the Atlas at 4167m is clearly visible over the cityscape and that is the direction we ride tomorrow!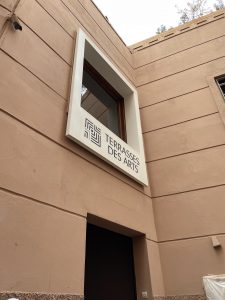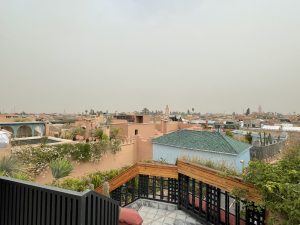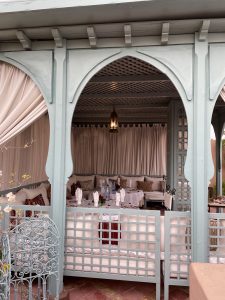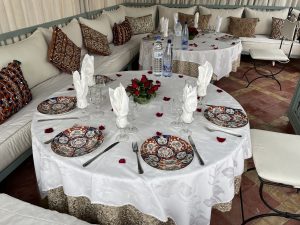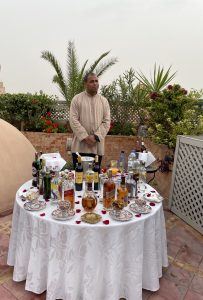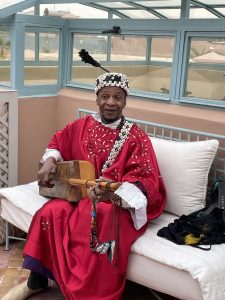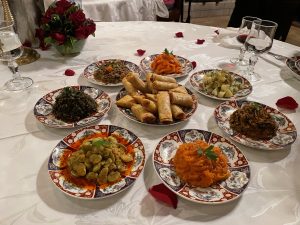 zV3GwAulQi+W1EAsBr0WZg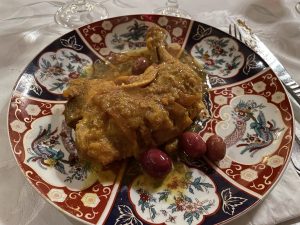 A rooftop dinner at Les Terrasses Des Arts Marrakesh for a tagine of roasted chicken in lemon and olives, curried vegetables, almond and chicken appetizer.
Our ride group consists of Australians, Spaniards, Americans and a lone Canuck! I will try to maintain order!