I awoke early and had a walk around this massive chateau, more than half of it is private property and the grounds have been transformed into a championship golf course.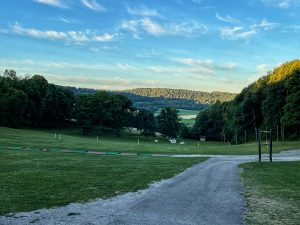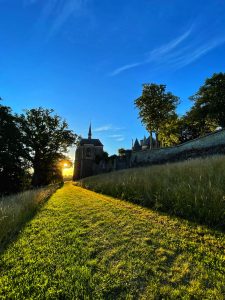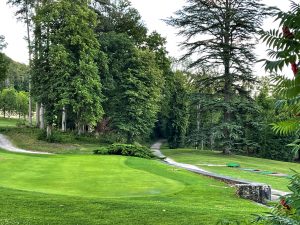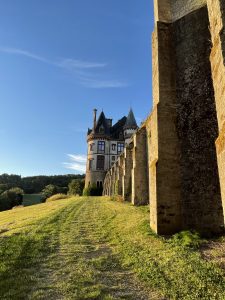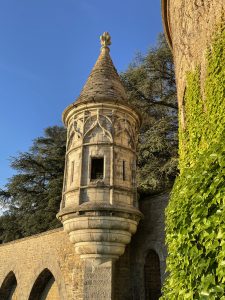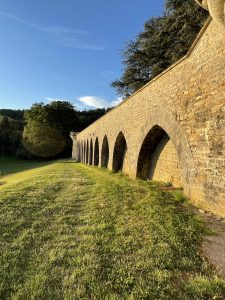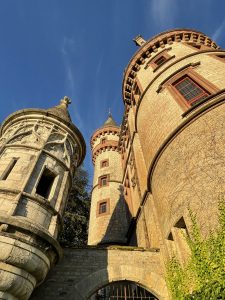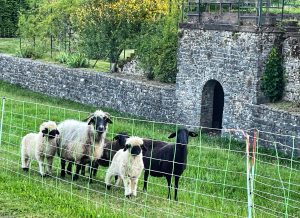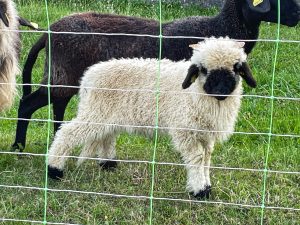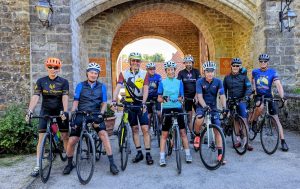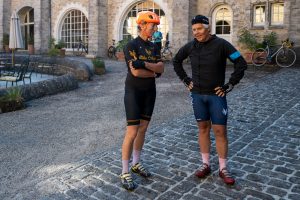 Marjolein checking on my hip…
Video clip: IMG_4923
and this one: IMG_4924
After a short descent down from the chateau and a somewhat short 6% ascent, we found le Doubs river and rode along it for about 100km on a paved bike path.
video clip: IMG_4925
The total ride was 117 km, 1,667 ft climbing.
We rode along the green riverbanks of a calm river, under limestone cliffs through many small villages with colourful bell towers, towpaths lined with plane trees and led brick paper mills. This bike path is part of the famous Eurovelo 6, a network of bike paths which goes from the Atlantic Ocean to the Black Sea.
Video clip: IMG_4926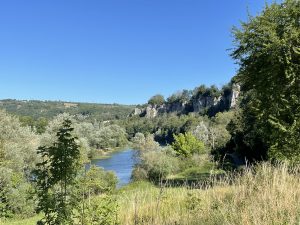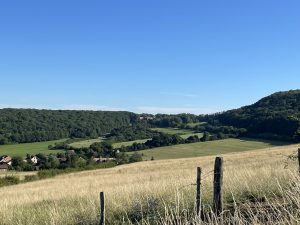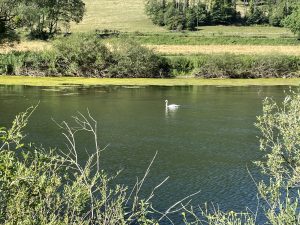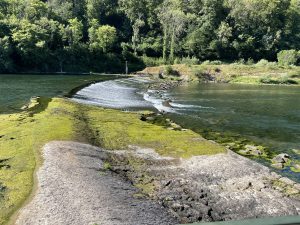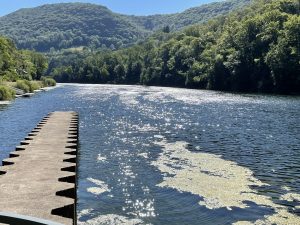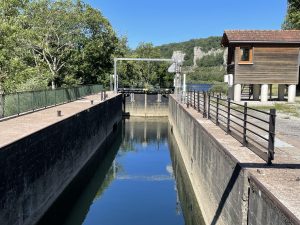 The coffee stop was  in Besancon, a vibrant small university city under the massive fortress that highlights the city.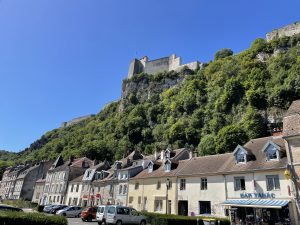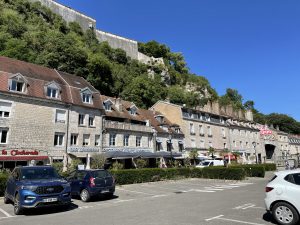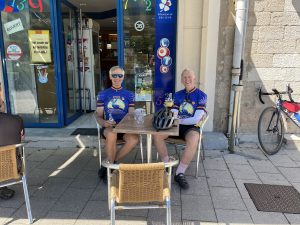 To leave Besancon, we pedalled in a tunnel that goes through the huge rock that the fortress sits on, just for bikes and pedestrians!
See video clip: IMG_4928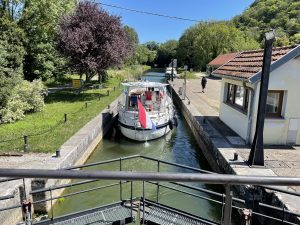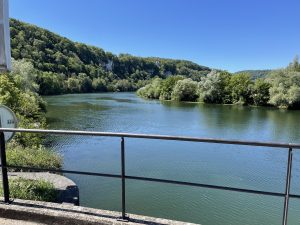 video clip: IMG_4929
Also lots of sunflower fields along the route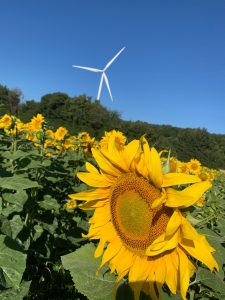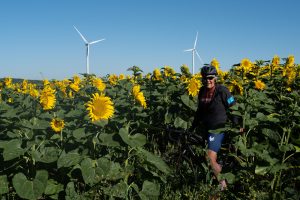 video clip: IMG_4930
and this clip: IMG_4931
Our destination was Dole, the birthplace of Louis Pasteur.
video clip: IMG_4932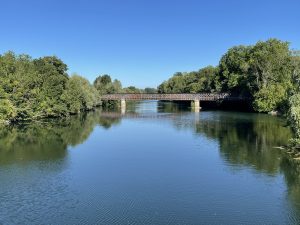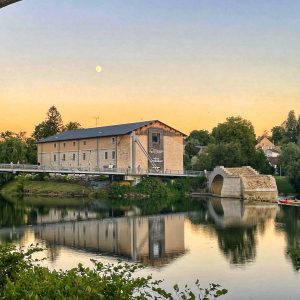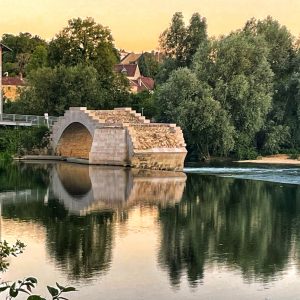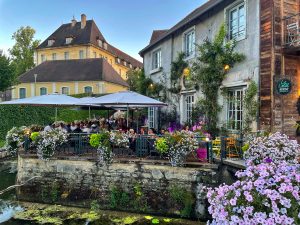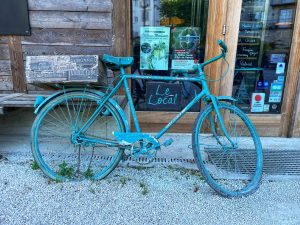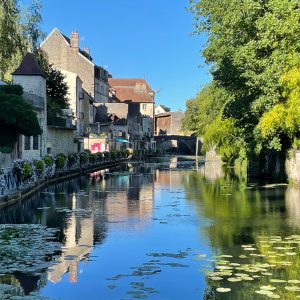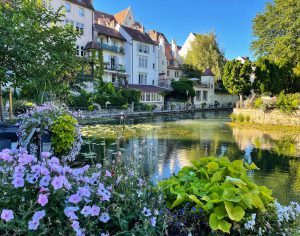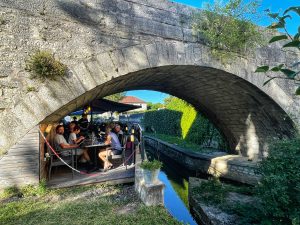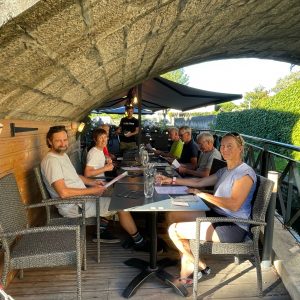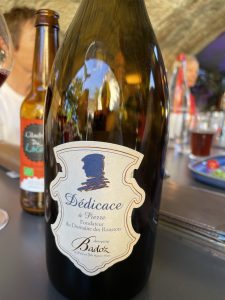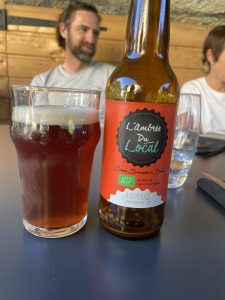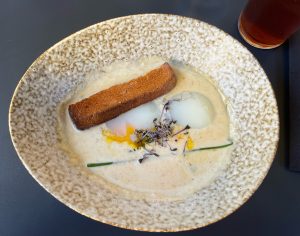 the 'perfect egg' appetizer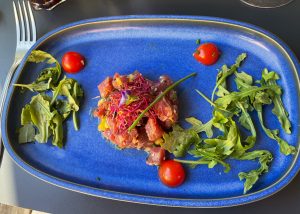 tuna cerviche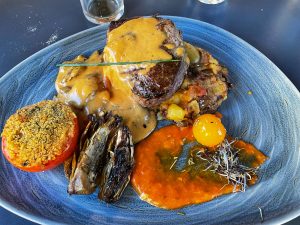 Beef tenderloin in wine mushroom sauce
Life is good in Dole France!