Watch my Relive video here!: https://www.relive.cc/view/vPOpZe28jRq
This morning I was feeling much improved, enough to get the green light from physiotherapist Marjolein to ride today. Actually pedalling  the bike felt better than walking, and the KT tape wrap she applied really helped. And today was going to be a real test for me…100km and 9,000 ft climbing. Reminded me of a song….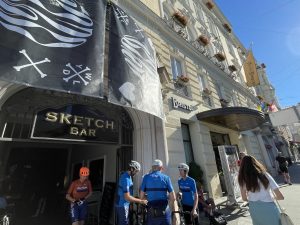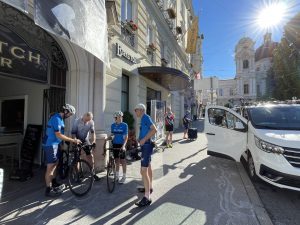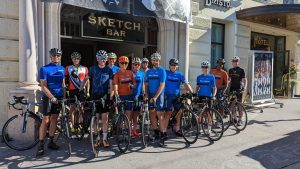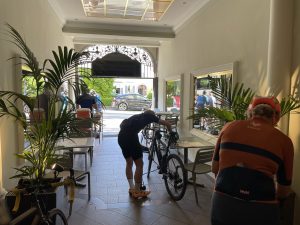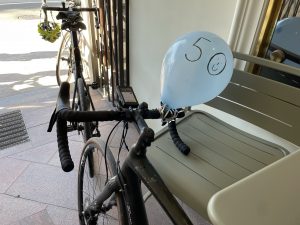 James' birthday
Our ride  started great with a paved bike path on the Salzbach river out of Salzburg. It was a little downhill or flat for the first 10km, then two climbs both averaging over 12%, the second one about 15% for 12 km. At one point we were at the extreme southwest tip of Austria and crossed the border briefly into Germany.
Check this video clip: IMG_4612  and this one: IMG_4613  and this clip: IMG_4614
The reason was because here we stopped and could no further because our destination was the famous Berchtesgaden, or Eagle's Nest. Only special  busses are allow from this point up to the Eagle's  Nest. A bus, a walk in a long tunnel and then an elevator to an unbelievable view, and here we had a coffee break.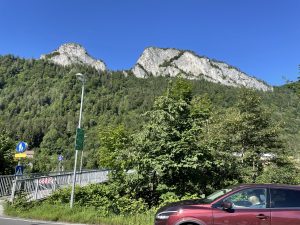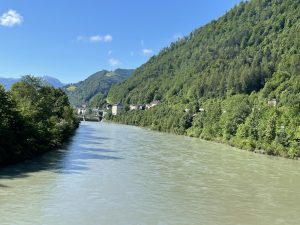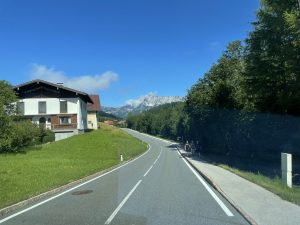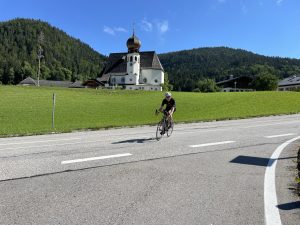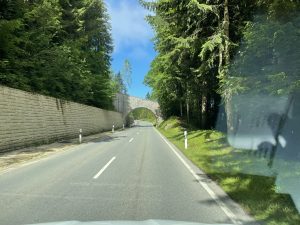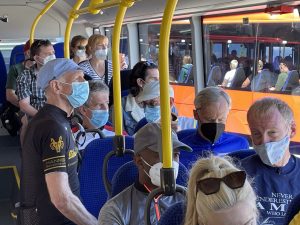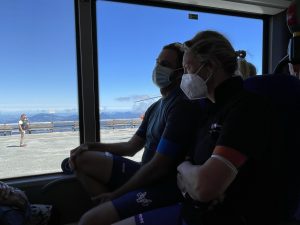 A little history: the Eagle's Nest was a gift to Adolph Hitler on his 50th birthday by the Nazi Party. Built by Martin Bormann, over 3,000 men worked day and night for 13 months to complete the project. This was roads, tunnels, the house/bunker, and an elevator shaft cut up through solid rock. The house sits at 1,834 metres or 6,017 ft. Hitler only visited it once because he was afraid of heights!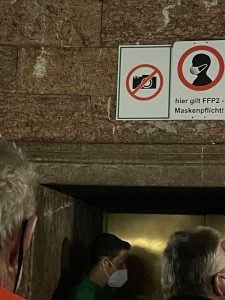 No photos in elevator, I took one anyway…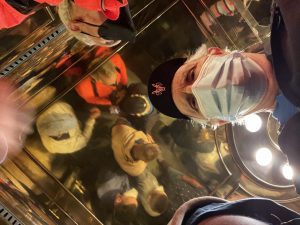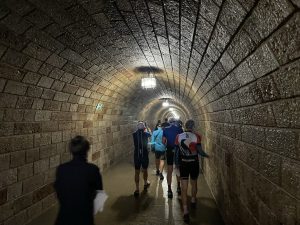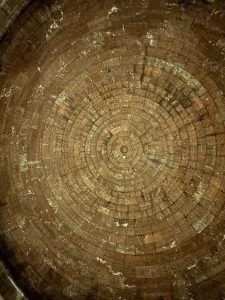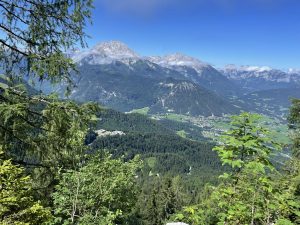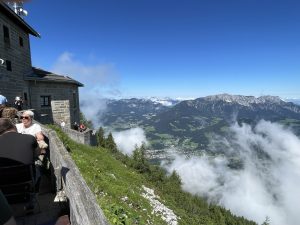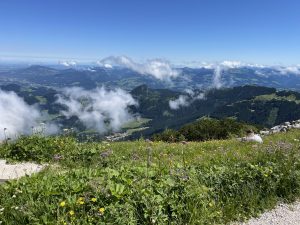 Looking over the wildflowers to a great vista!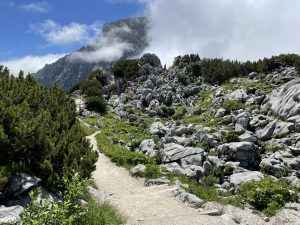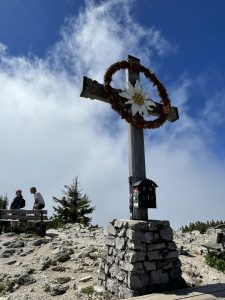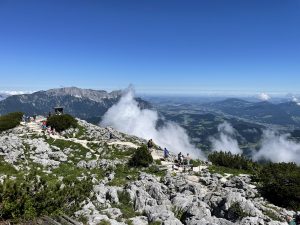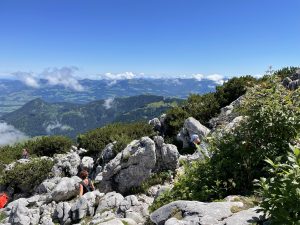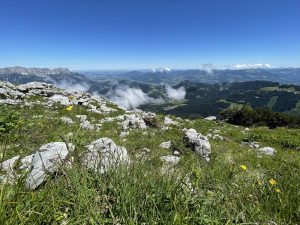 Back to the ride: after experiencing the Eagles's Nest, we descended back to the car park where we left our bikes and had a healthy picnic lunch prepared by Sam. Then we got on the bikes and immediately descended on a 25 % grade….full front and rear brake action here on not an ideal road surface. This got us back into Austria.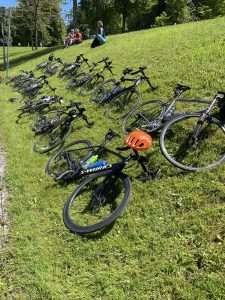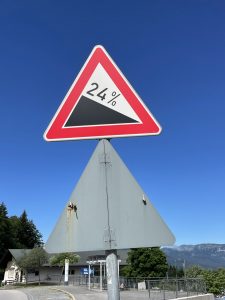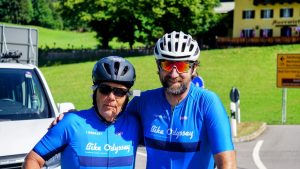 Young and old…
At around the 45km mark we ascended two climbs, the first was at 30% !!!, the second at 11%. Another crazy 25% descent got us to the 60km mark where we started to enjoy rolling valley farmland with a number of smaller testy up and downs.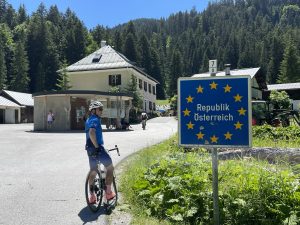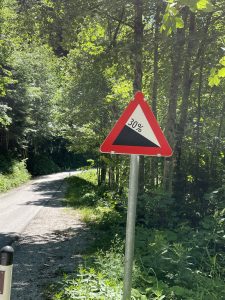 Yep, 30% grade, the longest 1 km ever! Beautiful scenery sort of took our mind off the screaming quads and hammies.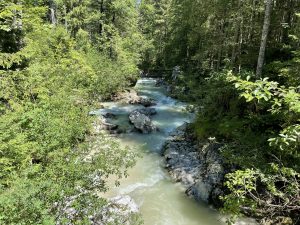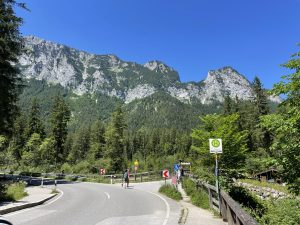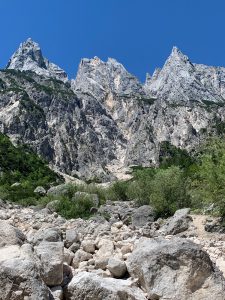 Check this video clip: IMG_4616 73500D03-4D16-4F7D-B9A6-E6954A6D4C8B
and this clip: IMG_4616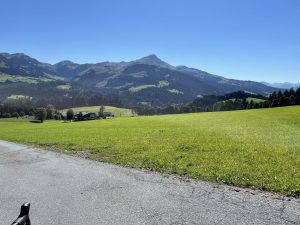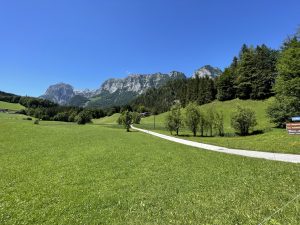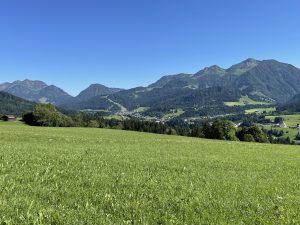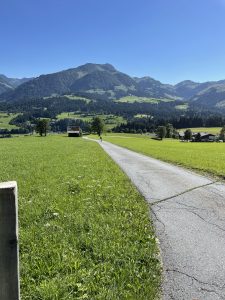 Destination St Johann, Austria.
We had a birthday celebration for James, the 'kid' turned 50, he's also known as 'Fox', 'Tank', 'Beast' and 'Machine'.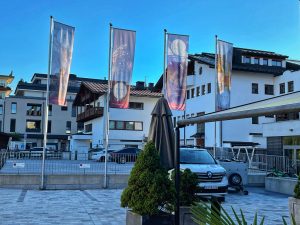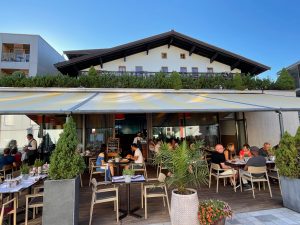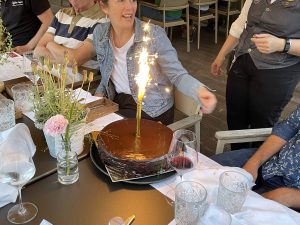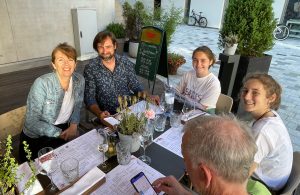 James family who are travelling around Europe, joined us to celebrate.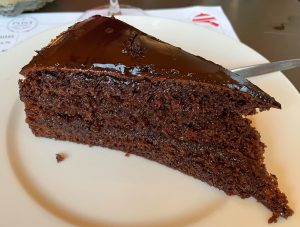 Life insurance s good in St Johann!