Sep 6
As we all 'lick our wounds' so to speak after 4 really tough ride days, I would be remiss if I did not put one last shot of fabled Alpe d'Huez….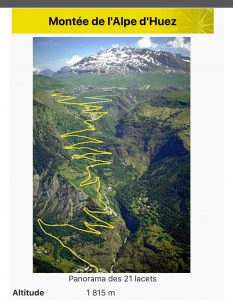 The village of La Grave has settled its stone and slate houses on a sunny slope in the heart of the Massif des Écrins, facing the impressive Peak de la Meije that rises to an altitude of 3,983 m. La Grave is a Mecca for mountain climbing and also a key venue for skiers seeking thrills who come from all over the world to challenge each other on a 2,150 m vertical drop for the yearly Derby de la Meije.
The village is a lovely place to relax. The views of the glacier and surrounding peaks are spectacular and you could easily spend a day sitting outside the Edelweiss(our hotel), appreciating the natural beauty of the area. However, there are some excellent options for spending a relaxed day.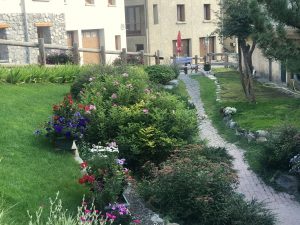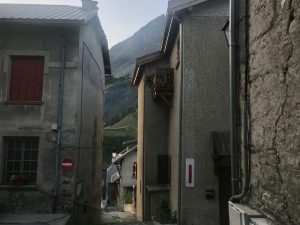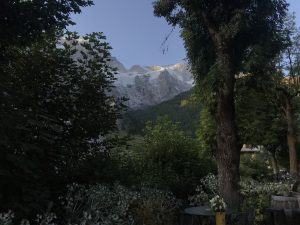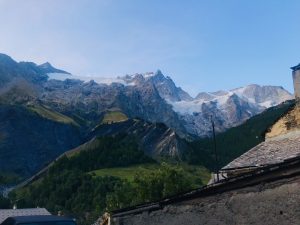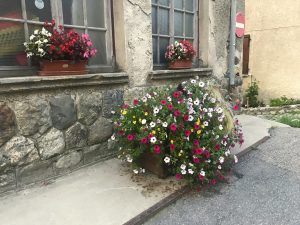 Firstly, the village of La Grave has preserved all its character: steep, narrow streets, stone houses and, at the top of the village, two religious buildings, Notre-Dame-de-l'Assomption church and Pénitents Blancs chapel. Walking around this unspoiled village is a real pleasure. For this reason it is recognised as one of the most beautiful villages in France.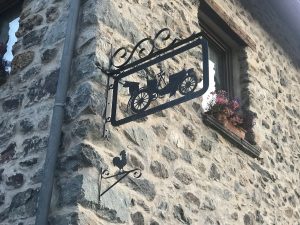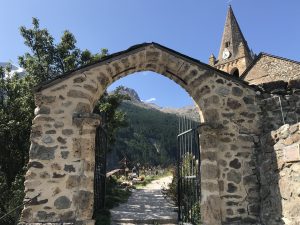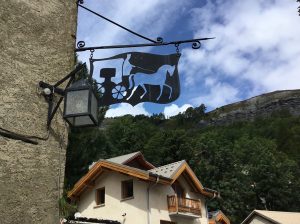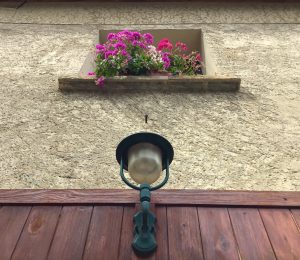 Secondly, for some adventure off the bike there is the Meije cable car. The cable car takes you to the Ruillans Pass at 3211m and to the Girose Glacier. You will contemplate a grandiose panorama: at your feet glaciers and crevasses, near the Meije (3983m) and in the distance peaks as far as the eye can see from Vercors to Mont Blanc. The ice cave and its numerous sculptures are located 10 minutes walk from the cable car.
Lastly, Hotel Edelweiss is lovely and it does have an extensive wine list gathered by owners Marlon and Robin from all over Europe. It is a pleasure to relax in the bar, chat with them, enjoy the views. With big days in the mountains already conquered and more to come, this is just what the legs desired!
We are in the heart of the Alps and there are so many great climbs on offer.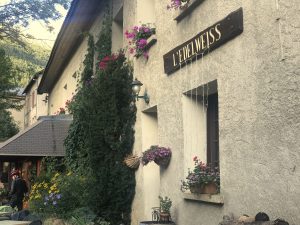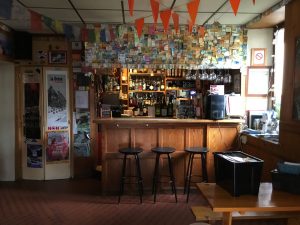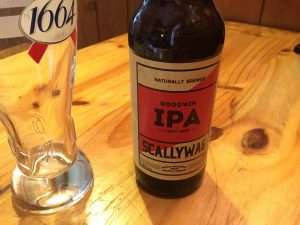 And picture postcard view from the front patio that seems too perfect to be real!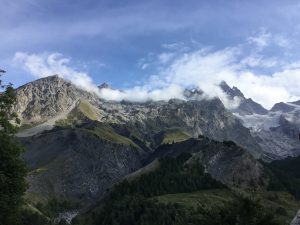 Our superb epicurean hosts Robin and Marlon holding court in the hotel pub…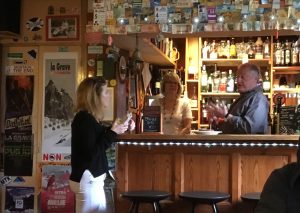 Do you think our bike mechanics back home would love this backdrop to work in??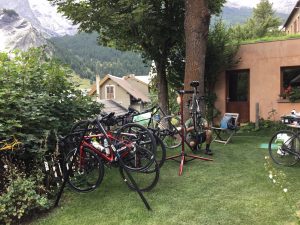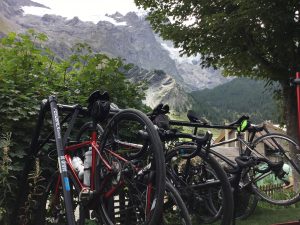 We are on the La Marmotte Grand Route so there is no better place to spend an extra day's cycling. There are great cycle taxi services here too so the options are not limited to a group decision. On offer is:
Alpe D'huez – 1860m
Col du Lautaret – 2058m
Col du Galibier – 2645m
Col du Télégraphe – 1566m
Col du Glandon – 1924m
Col de la Croix de Fer – 2067m
Lacets de Montvernier (Col du Chaussy) – a side trip but well worth it – 1533m
A team meeting with libation before dinner, the early to bed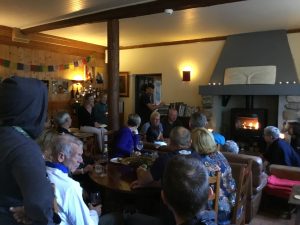 Living the life in the Haute Alps!!……Lautaret, Galibier and Izoard awaits us on the morrow….may the road reach up to greet us and the wind be at our back (but not guaranteed!)