Gavi Warm Up Loop – Distance 28km / 17mi | Elevation: 474m / 1555ft
A great shorter but challenging ride as we rolled around the stunning vineyards. With beautful vistas this ride was primarily for those coming in for stage 3 to test their wheels and prepare for the ride ahead. We did a short loop through Gavi for a coffee then climbed back to the villa.
Last night we had a guided tour of the large wine cellars underneath the hotel that dates back centuries, with the owner/ vintner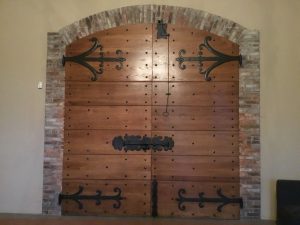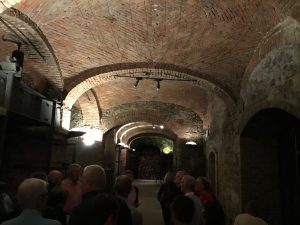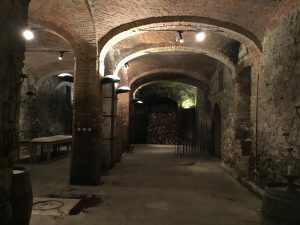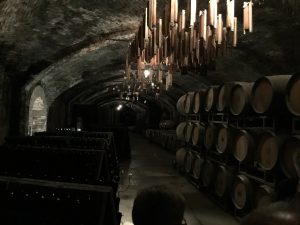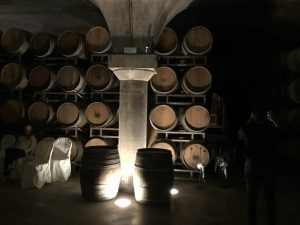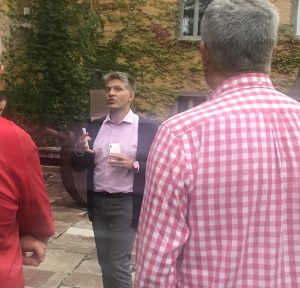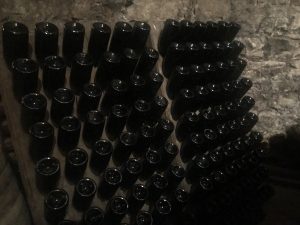 After tasting the 3 wines they produce, a sparkling Spumante, a red using the barbera grape(one of the 2 main grapes in this area, barolo grape being the other), and the what they are known for, the white wine, Gave di Gavi using the white grape and skin of the Gavi grape…..we stumbled into dinner. A Michelin star accredited dining room and had a 5 course experience(lighting was dim so the photos don't come close to what the food tasted like!)…..we started with 'vitello in camicia con salsa al tonno', translated means poached veal with tuna sauce, thinly sliced and served cold. The tuna sauce is tuna, olive oil, capers, anchovy, and hard boiled egg emulsified and drizzled over the veal….it was outstanding! Next up was white truffle risotto using the Gavi di Gavi wine in place of broth, again fantastic! After this we were served beef cheek and puréed potato. Then we had a local twist on tiramisu; instead of coffee the chef used Gavi wine infused apricots. And if that wasn't enough, we had handmade vanilla ice cream with toasted hazelnuts and chocolate jam. It was between each course or after each wine refill, that co-rider Bruce would proclaim,"life is good in Gavi!"…..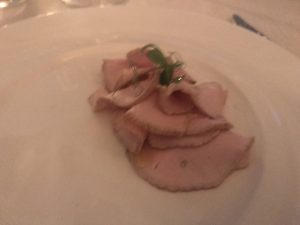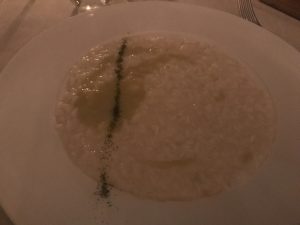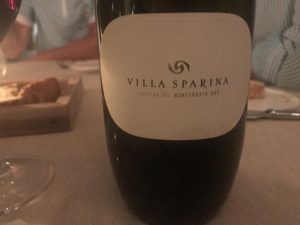 The main purpose of a rest day is REST…..and other than a little laundry and organizing, I did just that.
The weather cleared overnight presenting us with a crisp sunny morning and I took advantage of the golden hour for some photos around the hotel…..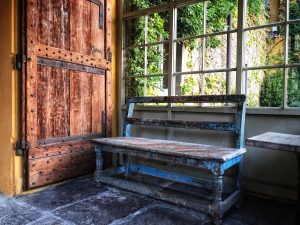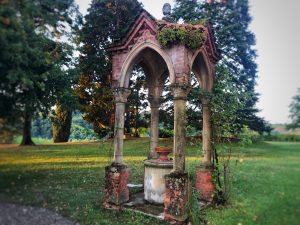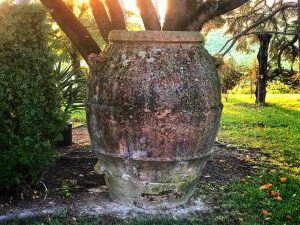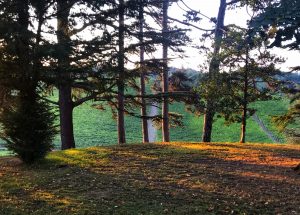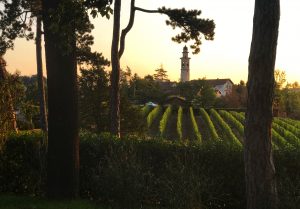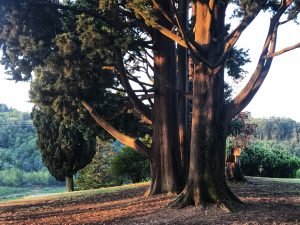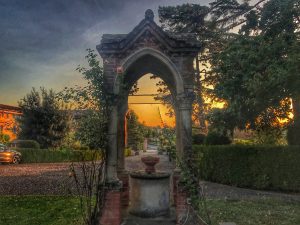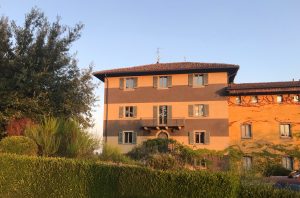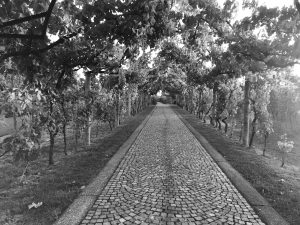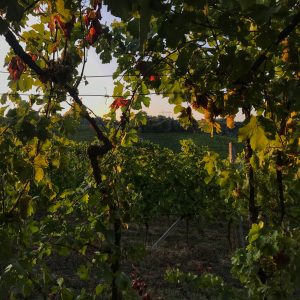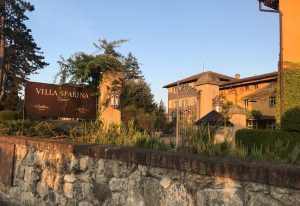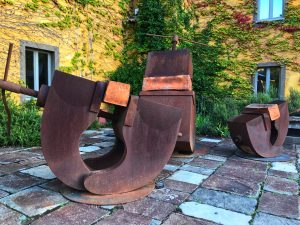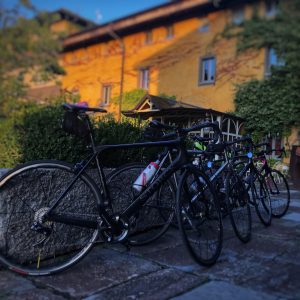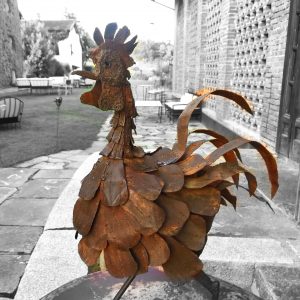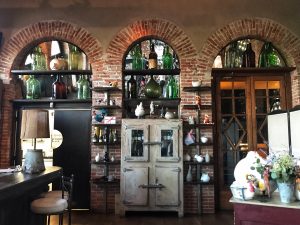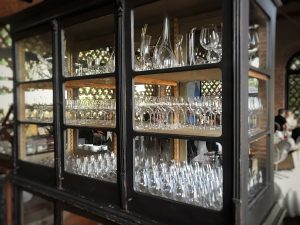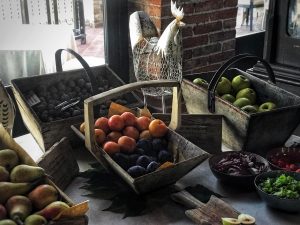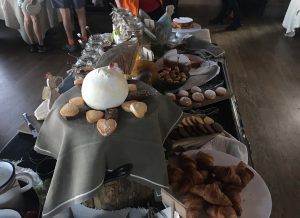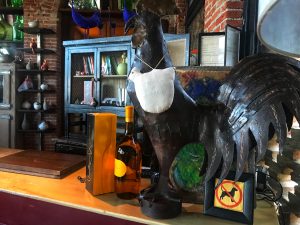 A nice 10 minute downhill stroll through the vineyards brought us to a large pool for a refreshing swim followed by a snack of chopped tomato, olive oil and fresh buffalo mozzarella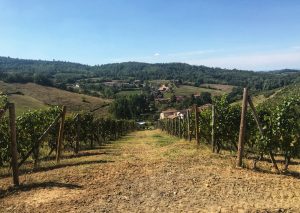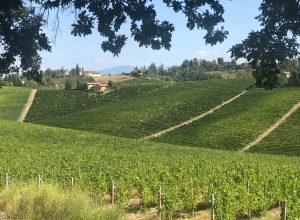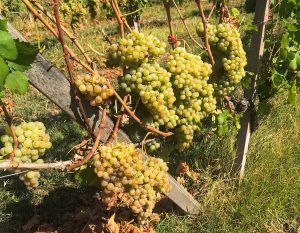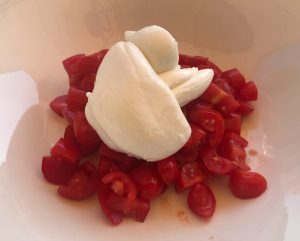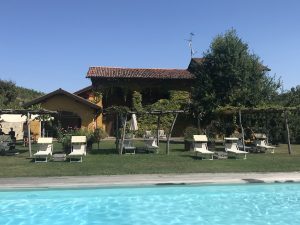 Third stage starts in earnest tomorrow with another 7,000+ ft climbing day…..this seems like the minimum climbing we do each day! Massages are helping but very early signs of fatigue starting….
Ciao!