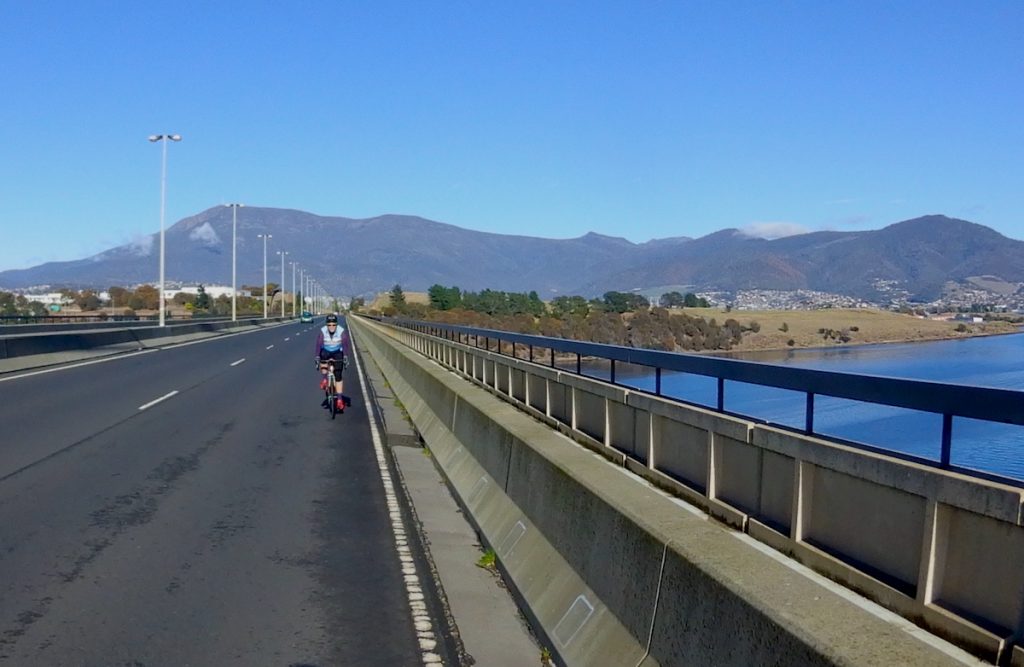 It's just over two weeks until Dianne and I fly out of Hobart to begin our big Lionhearted adventure with Bike Odyssey. We are so looking forward to Lionheart!
Once we decided to commit to the tour we looked at how we might go about preparing for it. Riding our bikes is the obvious answer, with a bit of hilly stuff inserted to make sure we can cope with the Dolomites and the Austrian Alps. We also pondered how to best acclimatise and try to ensure that we won't be sick when the tour starts. A couple of weeks in Italy before we rendezvous with Sam and his sidekicks seemed like just the ticket, so that's what we're doing. A week of regular, bumpy riding in the foothills of the Dolomites – as long as we aren't hampered by colds – followed by another week of extreme tapering on the plains south of Venice is what we've got scheduled.
For the first week we'll be based just outside the beautiful, historic town of Asolo and after our ride today I thought I might look at cycling possibilities in the area. We won't be far from the famous Passo San Boldo, which we'll ascend on the second proper day of riding. This climb is famous for its tunnels, managed by a series of traffic lights. Here's an idea of what we're in for …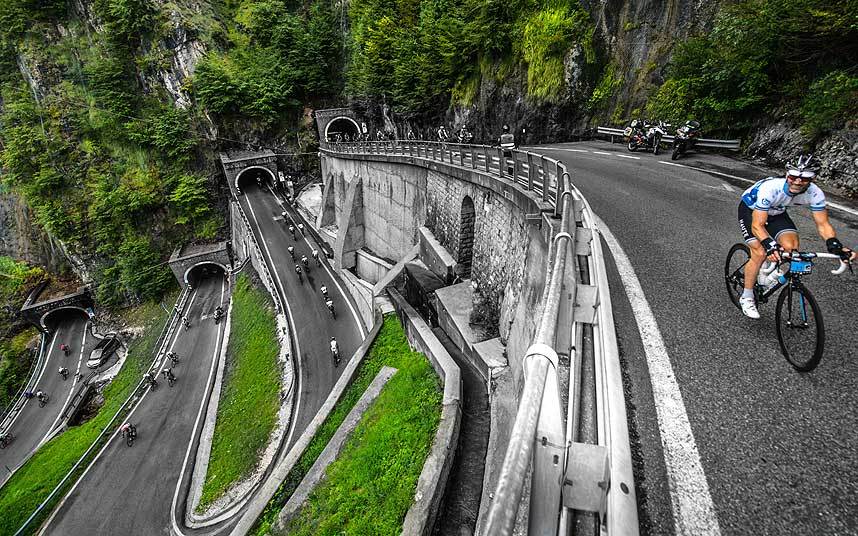 Looks pretty cool, eh! Here's another image taken from the air which gives another perspective on the tunnels …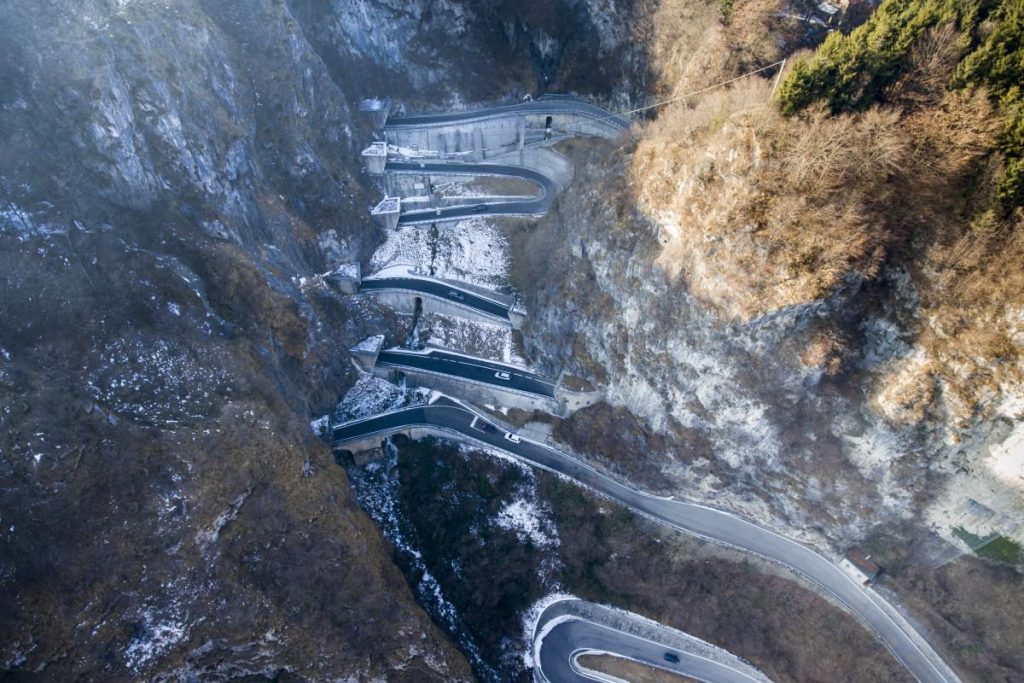 Let's just hope that the pass isn't being used for other traffic purposes on the day we head up there 😮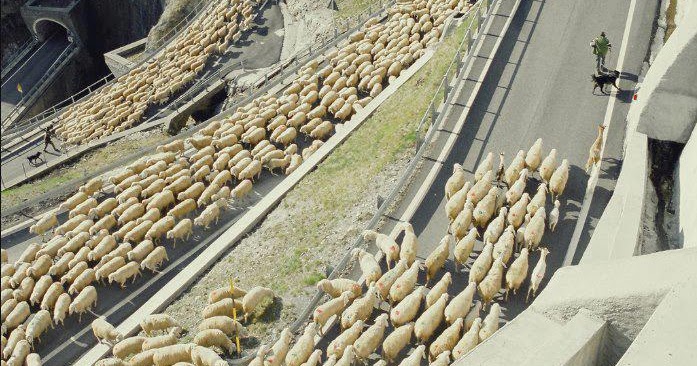 Here's the elevation profile of the key section …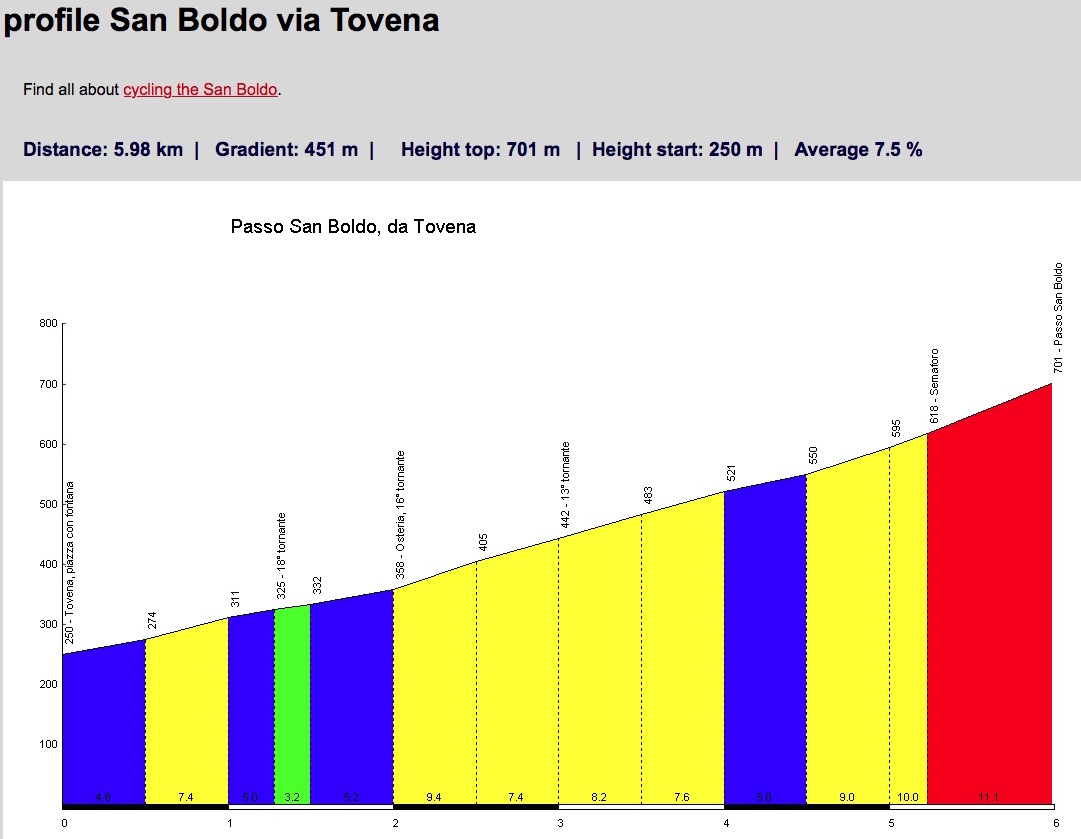 Given that we'll be riding UP the pass on tour, I thought it might be fun to ride DOWN it while we're acclimatising so I've put Ride with GPS to work and sketched out a route that will allow us to do a loop taking in a descent of that magical-looking road. Here's what I've provisionally come up with, showing our location in relation to Venice – where we start riding north from the day before …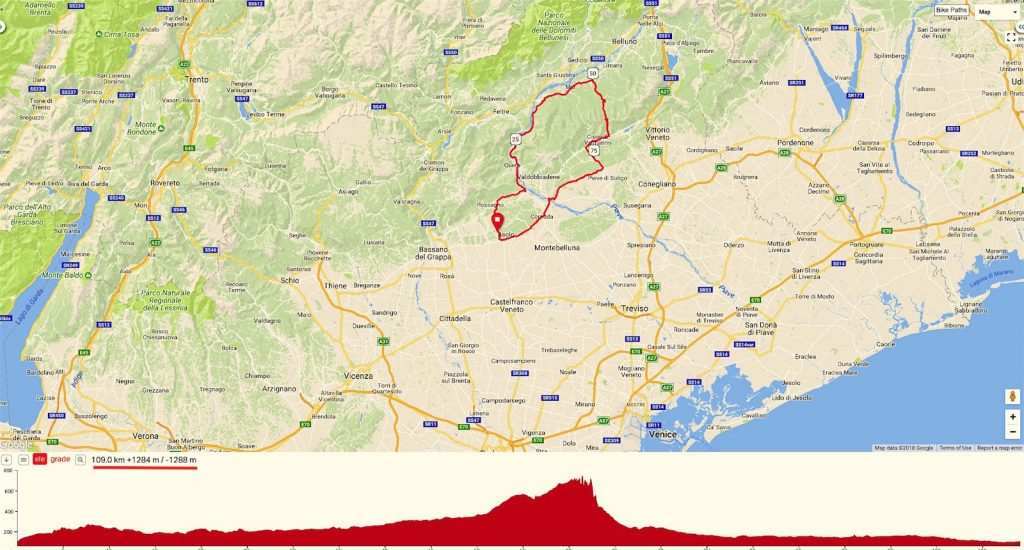 Not easy to see, but the distance is 109 kms; with 1284 metres of elevation. I am sure you can guess where the descent of San Boldo is along the route!
Quite coincidentally, the distance and total elevation for the ride are both almost exactly the same as for the ride we did today at home in Hobart (~ 111 kms distance; 1300 metres elevation – although the scenery will obviously be much different!) …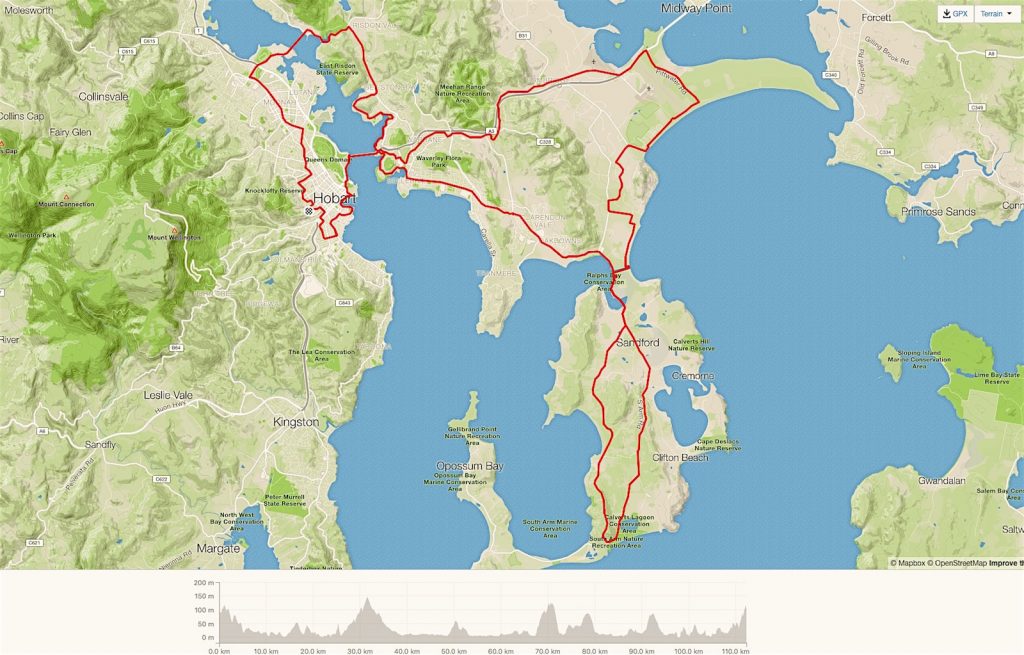 After some disruptions due to visiting grandkids in Cairns and scouting with Sam for Tasmania – UnderDownunder, we've had a good week of riding our bikes thanks in no small part to a smashing sequence of gorgeous autumn weather. Couldn't really call it training as we just aren't that disciplined or systematic: basically – like Cyndi – we just want to have fun. Bring it on!
Oh, and a final bon-bon for lovers of thrilling descents. (Apologies in advance for the music: you might want to have your speakers turned down.) I definitely won't be descending as fast as this guy suggests he's going, but does this look like fun or what!