Biking in the Bourgogne
Last night Bruno put on the table an offer to have a very easy tour around the vineyards we are situated amongst here in Burgundy. A completely relaxed pace, commentary on the area, coffee … it sounded great and most of our group opted to take up Bruno's lovely offer.
Here's an image from just near the start where Bruno is giving us an overview of the area …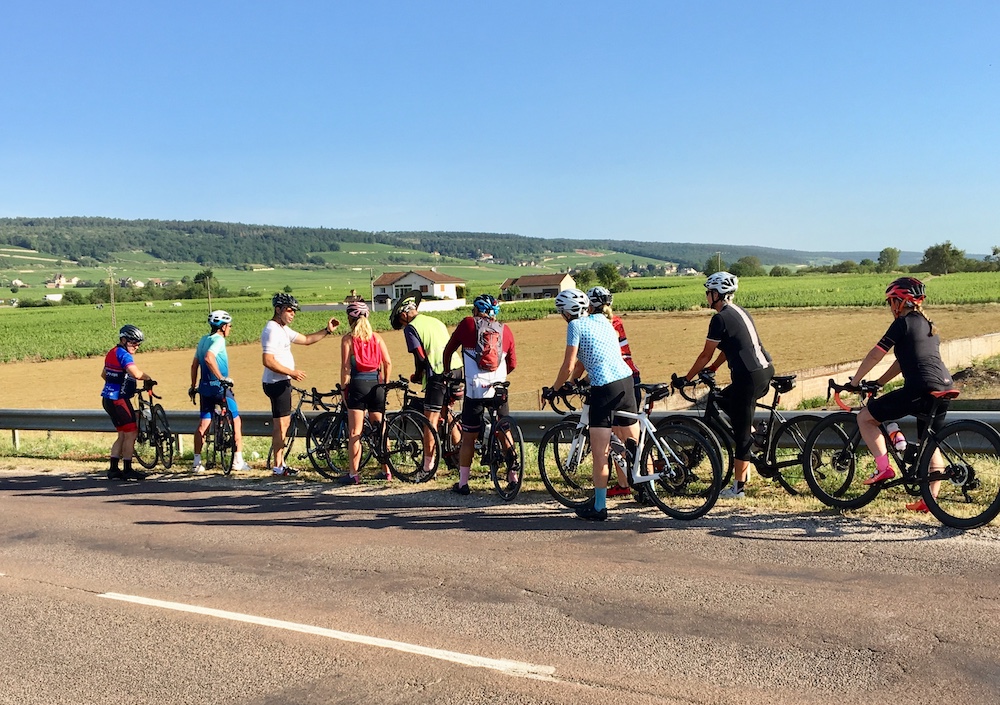 There are some lovely images from amongst the vineyards which I will let more or less speak for themselves …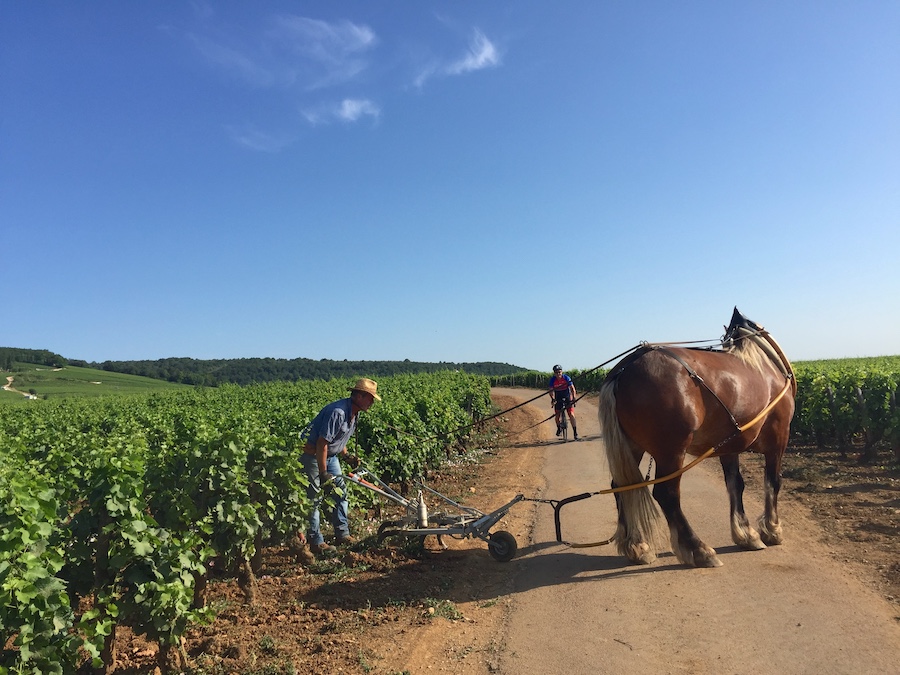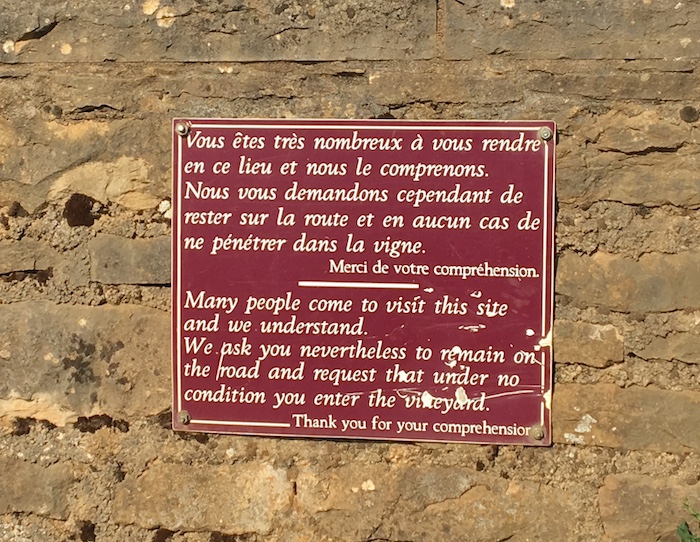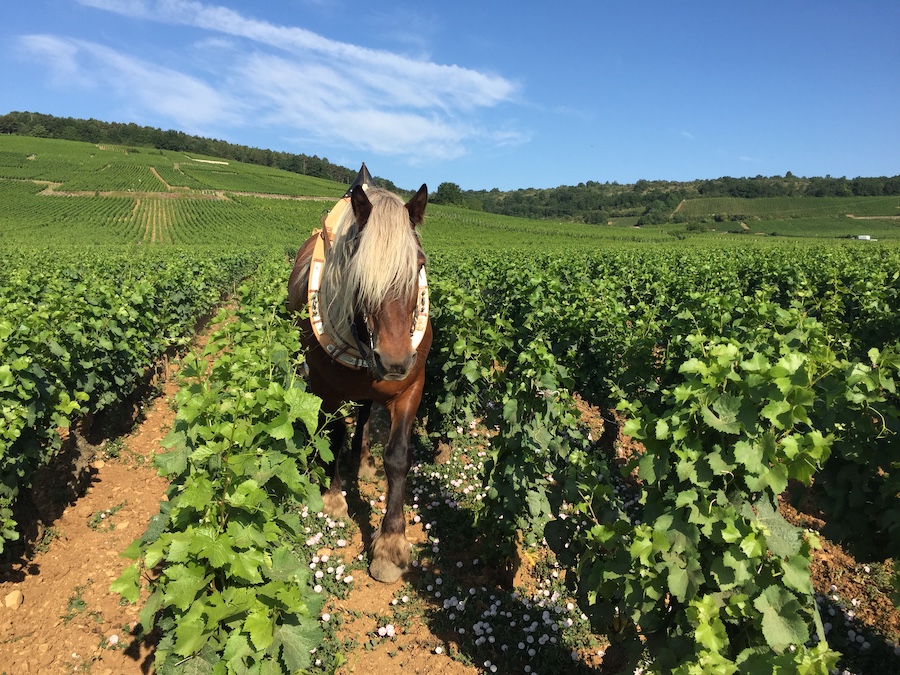 We went around to a clos established by some monks that is the biggest in Burgundy. Philistine that I am, I don't have that name for you. Di took this photo on the way into their magnificent historic building …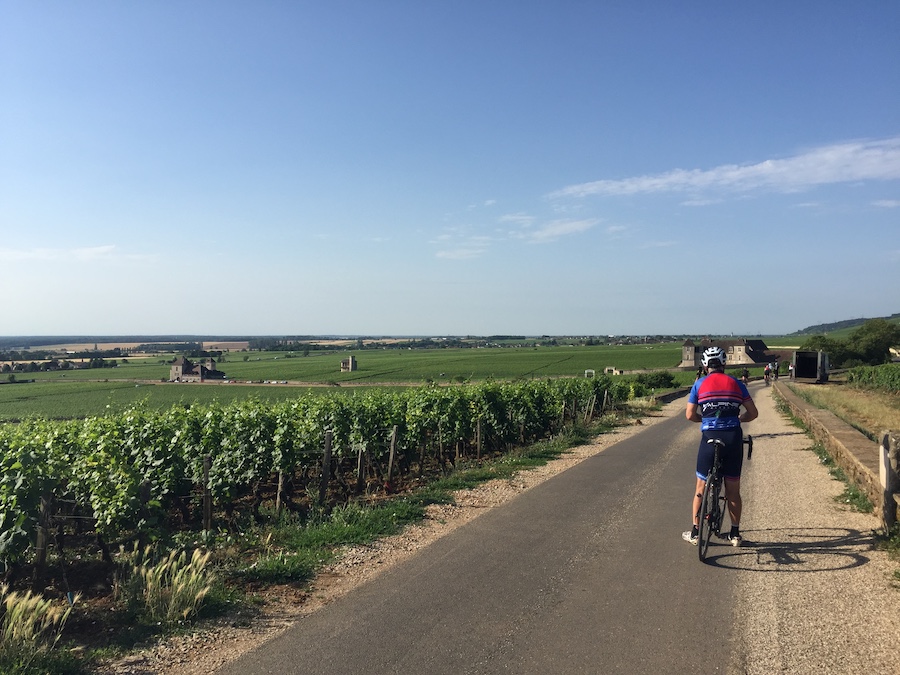 … and here's my photo from right up close to the edifice …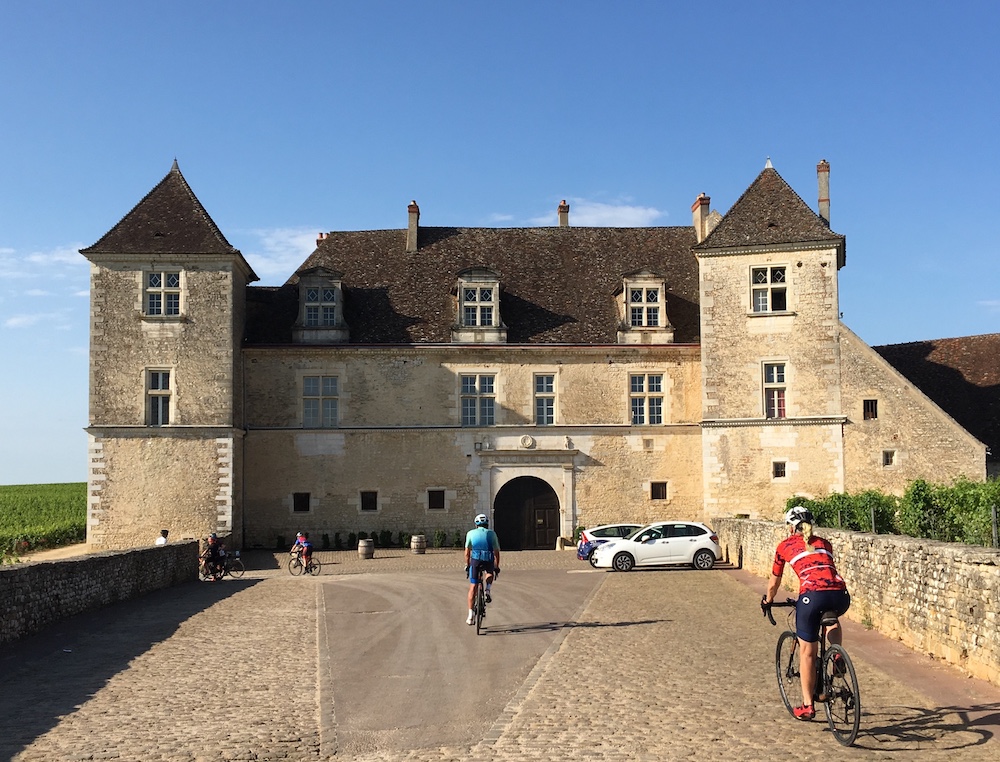 Halfway through our little recovery ride Bruno steered us into St George …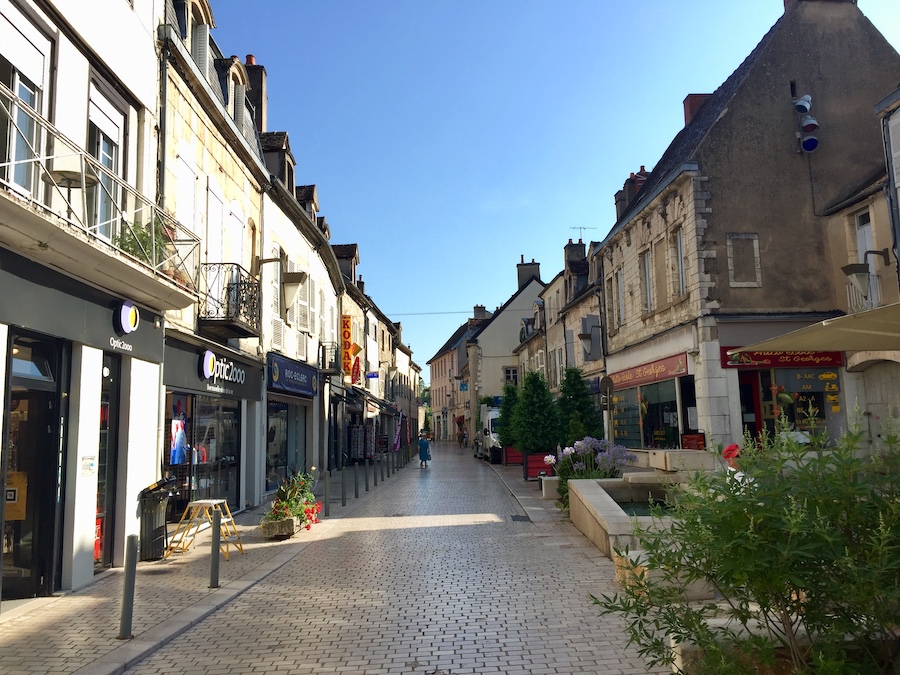 for a coffee – or for some of us, an ice-cream – at this lovely spot …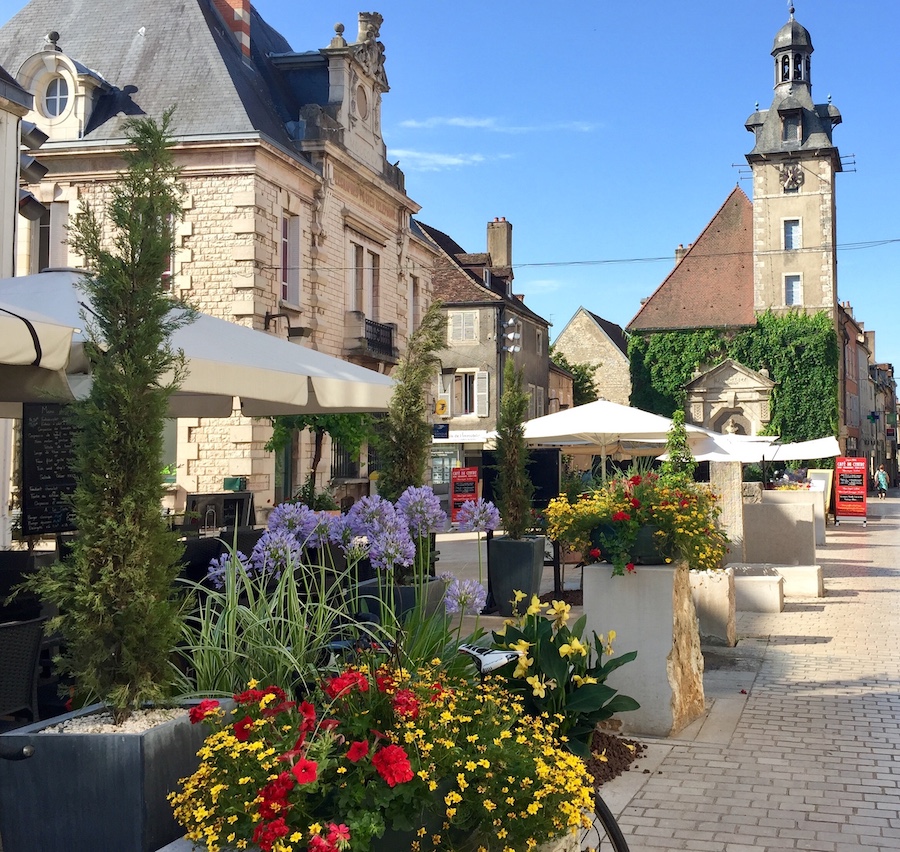 After a bit of bike maintenance most of us, as advised by Bruno, walked to the nearest train station …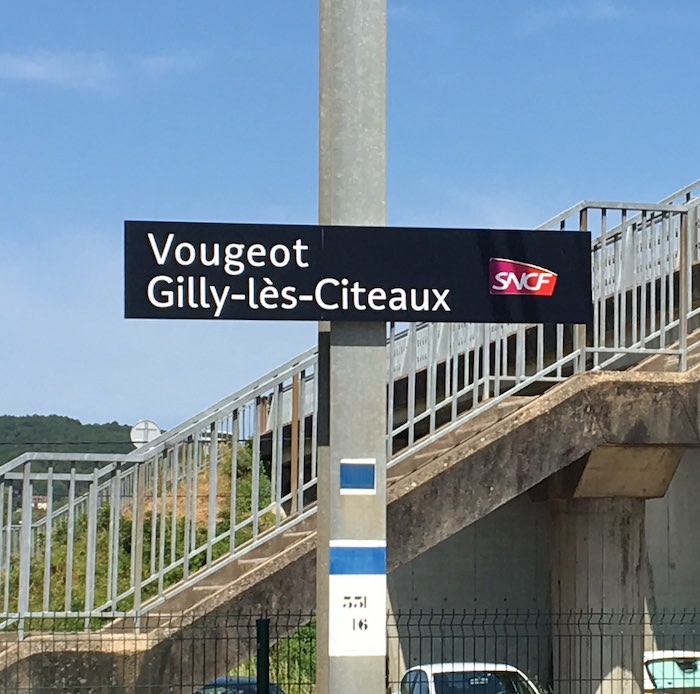 … to get the train to the interesting and beautiful town of Beaune, where Evan had some ideas where we might get some lunch. We hit it lucky with the first choice of the restaurants he had in mind, and had a very enjoyable meal. Afterwards we, went picnic provision hunting, again at a place Evan suggested.
After we'd got our hands on some serious goodies we headed to the train station and back for a briefing on tomorrow's ride. That done it was time. to tuck in. Delicious and delightful. A great day all in all, thanks to the efforts of Bruno and Evan. Chapeau, gentlemen.
A farewell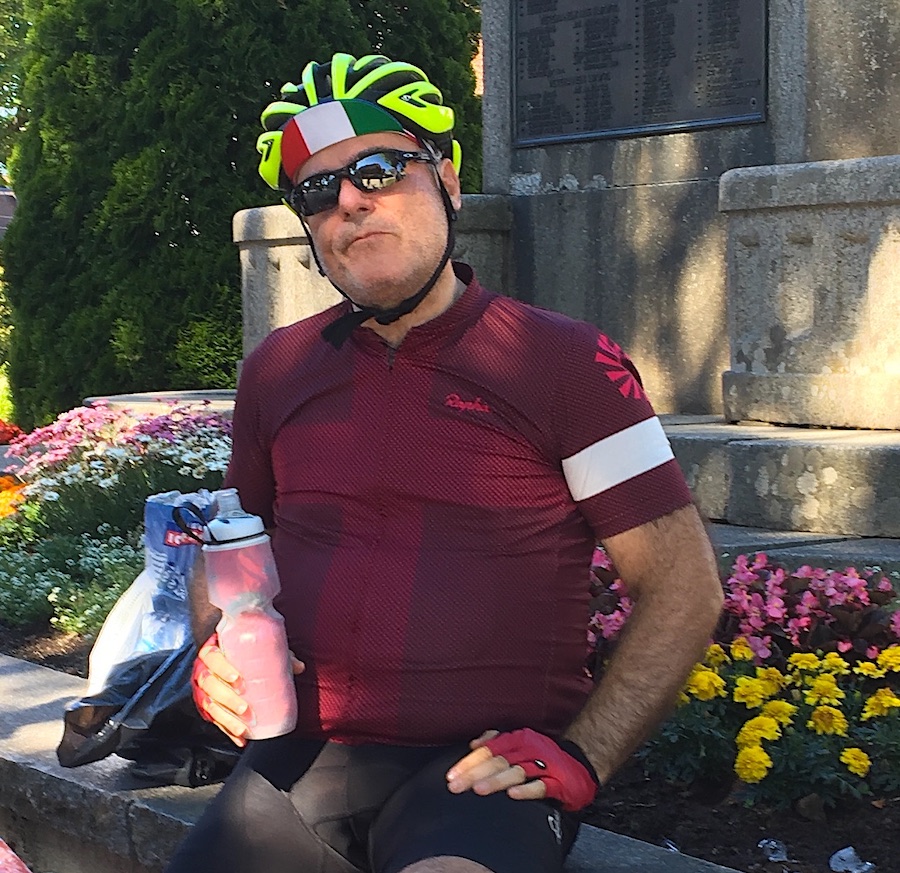 Unfortunately we are losing Evan tomorrow. For various reasons he's decided it's time to head home, just a few days before the end of the tour. He's been great company, and without him this trip won't quite be the same. The pleasure many of us have derived from his knowledge of wine and food – as well as his great stories (like missing the stop at the Warsaw train station and ending up in the train yard out in the middle of nowhere in the middle of the night) is immeasurable.
Evan, thank you so much for your company. And, most especially, thank you for sharing this morning a last minute glimpse of your musical talent – which for the past few weeks I've been hoping we might get an opportunity to appreciate: