A week from tomorrow Lionheart will finally kick off. It looks like being an unforgettable bike tour – if we can survive the first week and a half of hard climbing, that is.
To try to get ourselves ready, Dianne and I have just spent a week south of the Dolomites doing a bit of hill work. (We did make one foray into the Dolomites themselves. More about that later.) It's a beautiful environment for cycling. We've had four fabulous rides while we've been here. On our first ride – admittedly, it was a Sunday – I saw more people out on bikes than I've ever seen before.
We've sequestered ourselves in the province of Veneto, having rented an apartment in the village of Pagnano near Asolo. We are surrounded by vineyards – most of them growing grapes for Prosecco. If you decide to do one of Bike Odyssey's epic rides, we'd highly recommend this as a place to polish off your preparations. Apart from the great riding, there's some neat little towns to visit. And, like much of Italy, the area is steeped in history.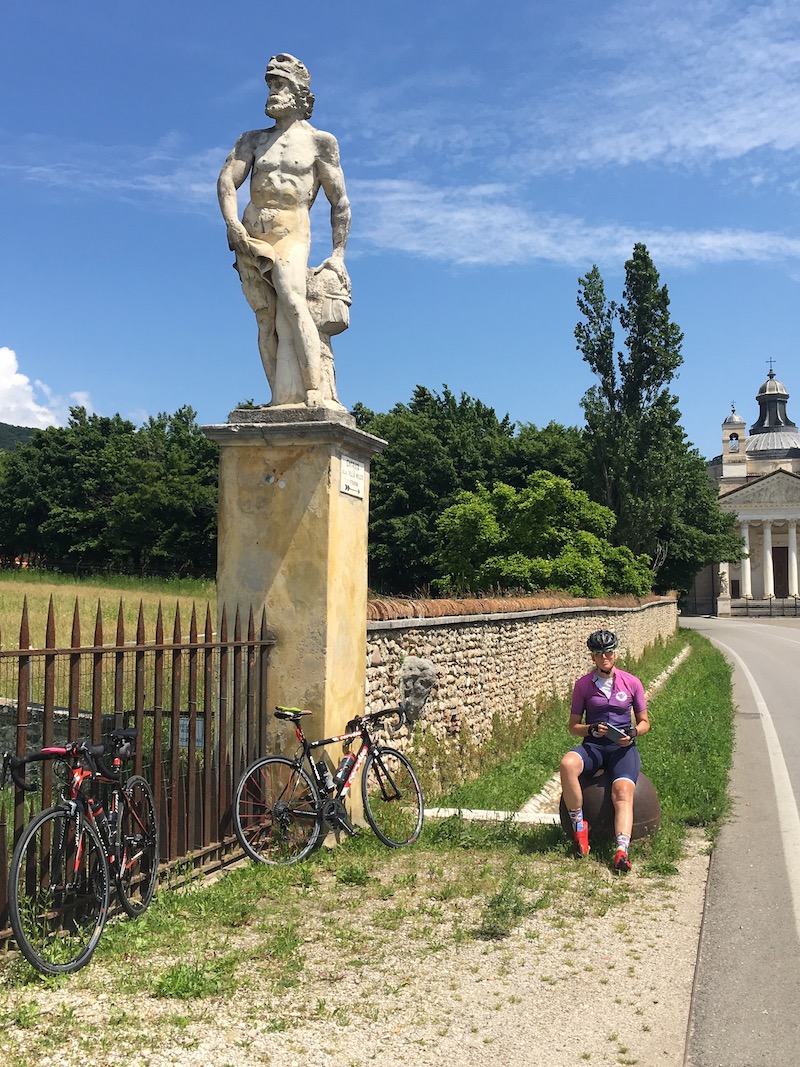 There are lots of nice quiet roads that go up into the hills. Here's an image of Di topping out on a short climb to the east of here near Montebelluna …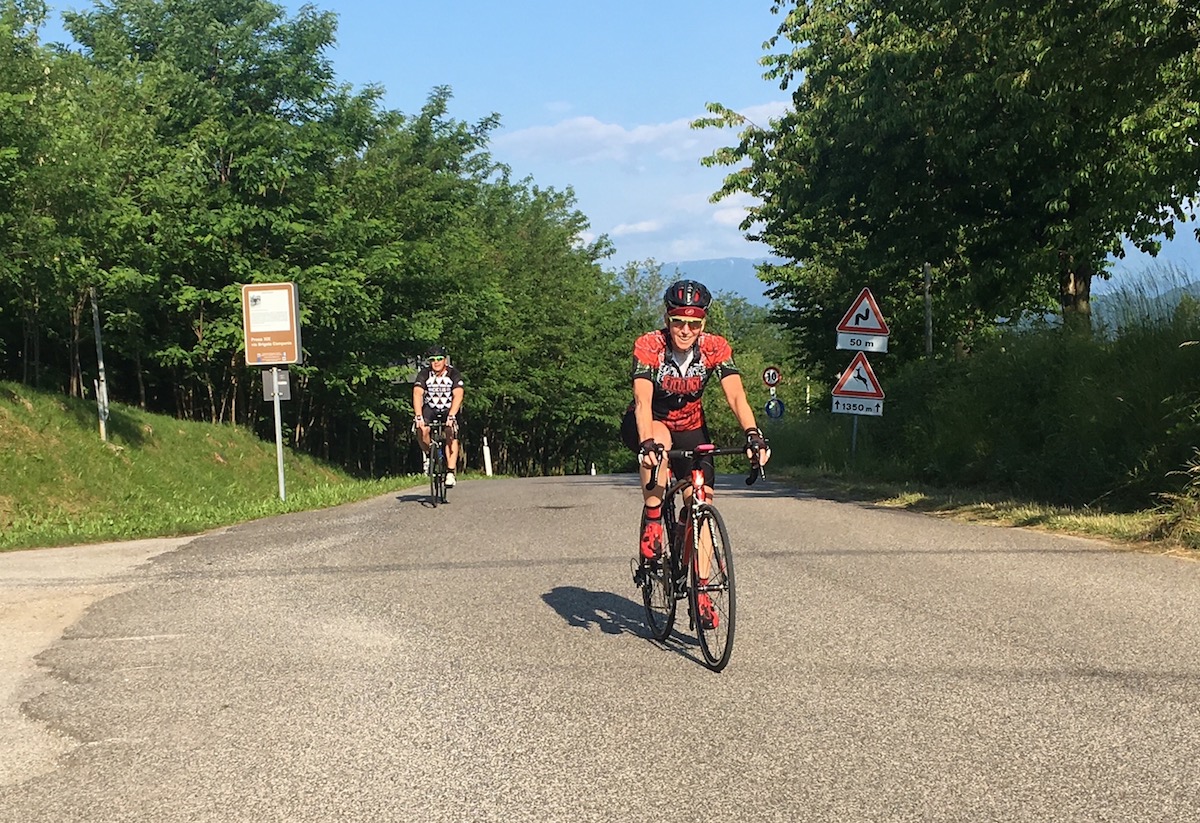 It's even possible to ride up into the the start of the Dolomites proper without travelling too far on busy roads. One of the things we wanted to do while we were here was to ride down the famed Passo San Boldo. Using Ride with GPS I put together what looked like a reasonable route. After doing a shorter ride locally, we drove the course. Apart from a few minor tweaks, it looked pretty good so we decided to give it a go. That turned out to be a wonderful ride and one we'll remember forever.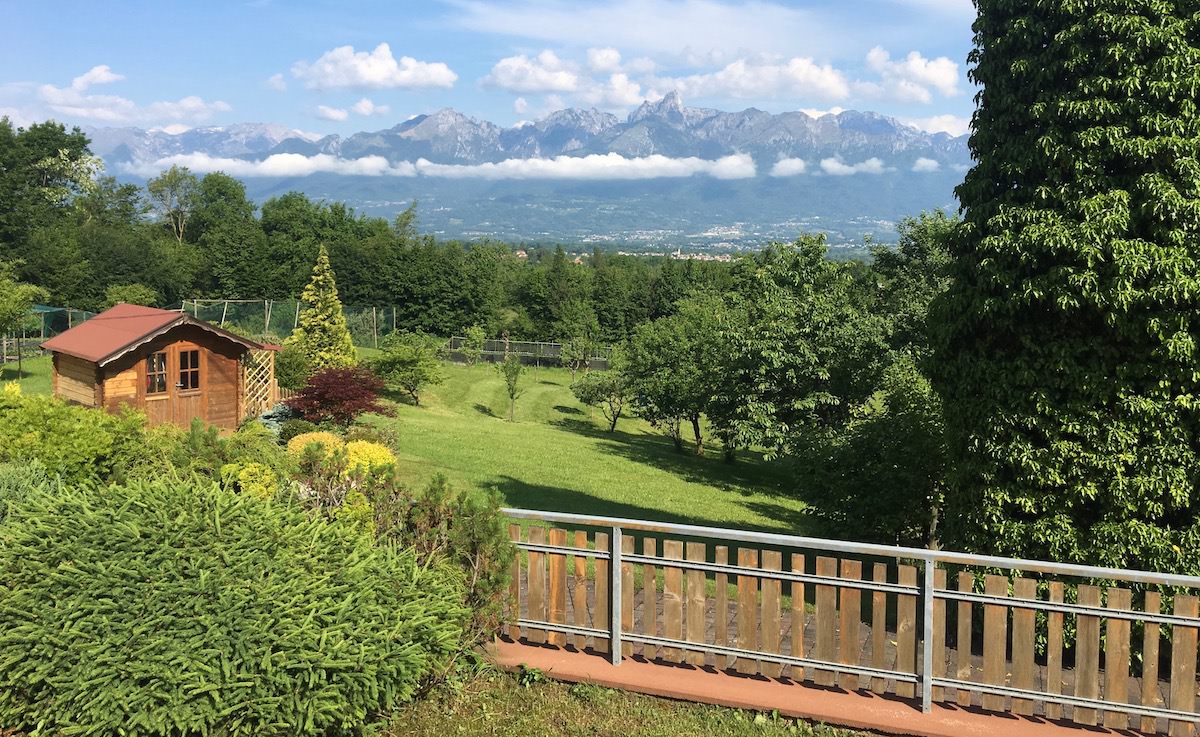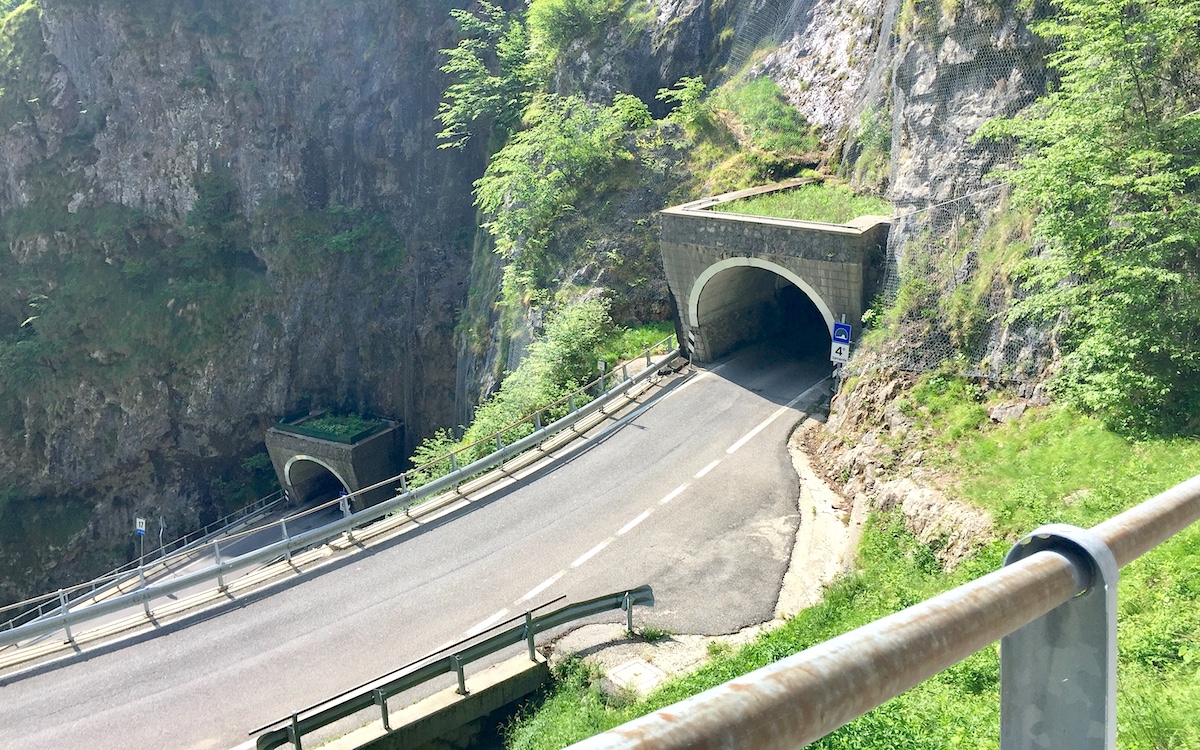 We fudged the Lionheart tour a little the other day by driving up to the Dolomites and riding the famous Sella Ronda. Instead of starting at Badia, we drove to Livinallongo del Col di Lana where we'll have two nights on tour. There is an option to ride the circuit, or do a shorter ride – or even take a rest. The Sella Ronda has been something on our radar for a long time and one of the reasons we chose to do the Lionheart tour with Bike Odyssey. But when we looked at the itinerary in detail and saw the big day before the Sella Ronda option and the continuous days of big climbing after it, Di came up with the plan of doing that ride before the tour starts.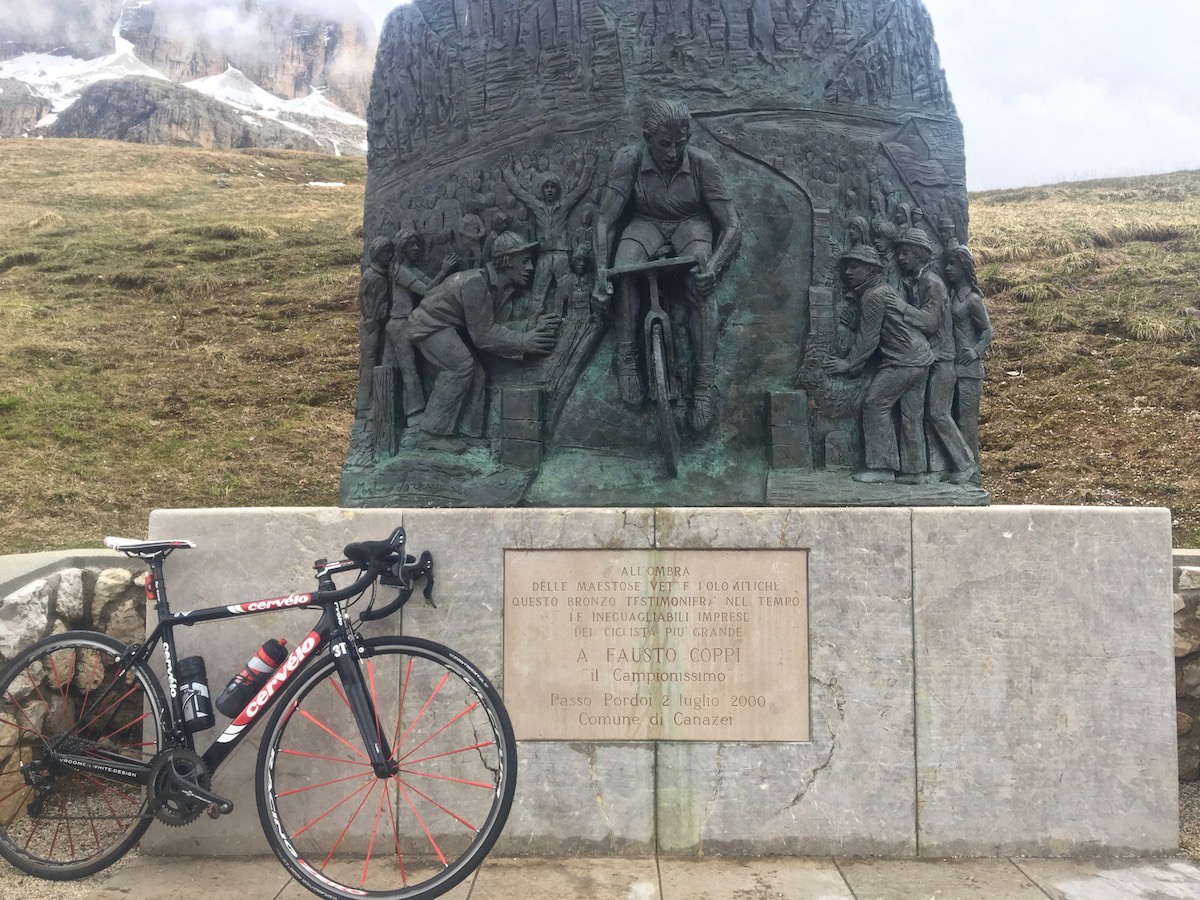 It looked feasible and a bit of research showed it is about two hours by car from the apartment we rented. Our day out was another one that we'll remember for a very long time. Apart from the bit of rain we had descending the Passo Sella and legs that didn't want to work as well as either of us would have liked it was just brilliant. There wasn't a lot of traffic on the road – most of it was on two wheels: either pushbikes or motorbikes. Now we can happily rest when we're there on tour, or just choose a shorter option so the legs don't get complacent. Here are a few more images to show why this is such a special place to ride a bike …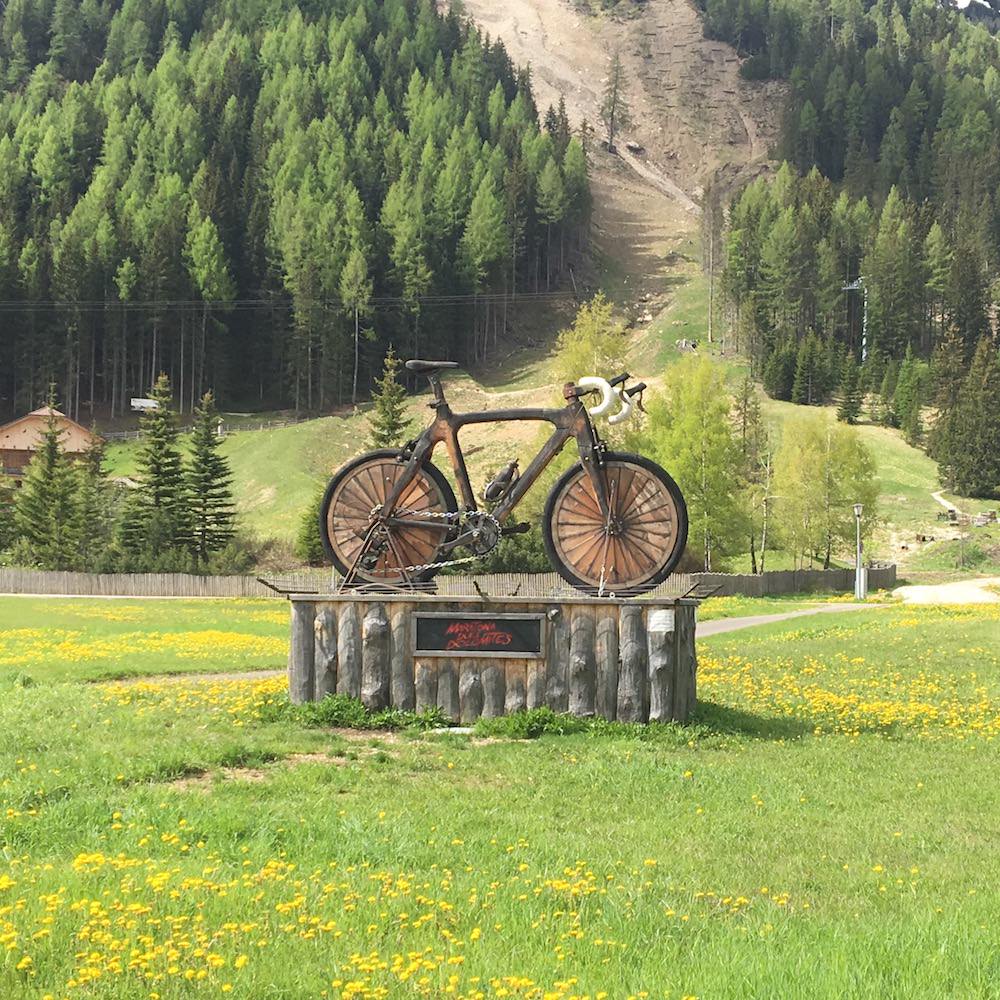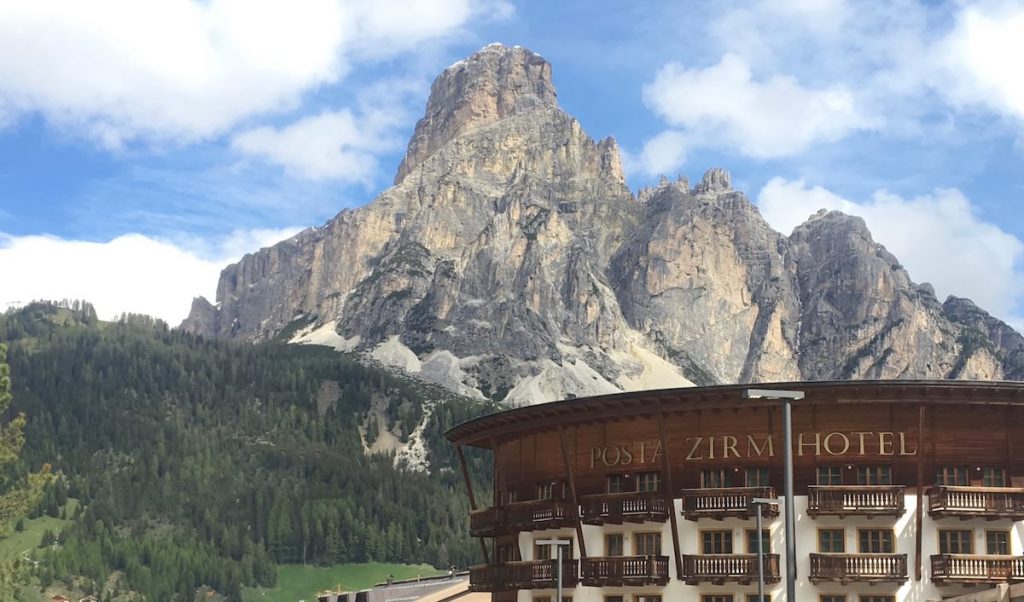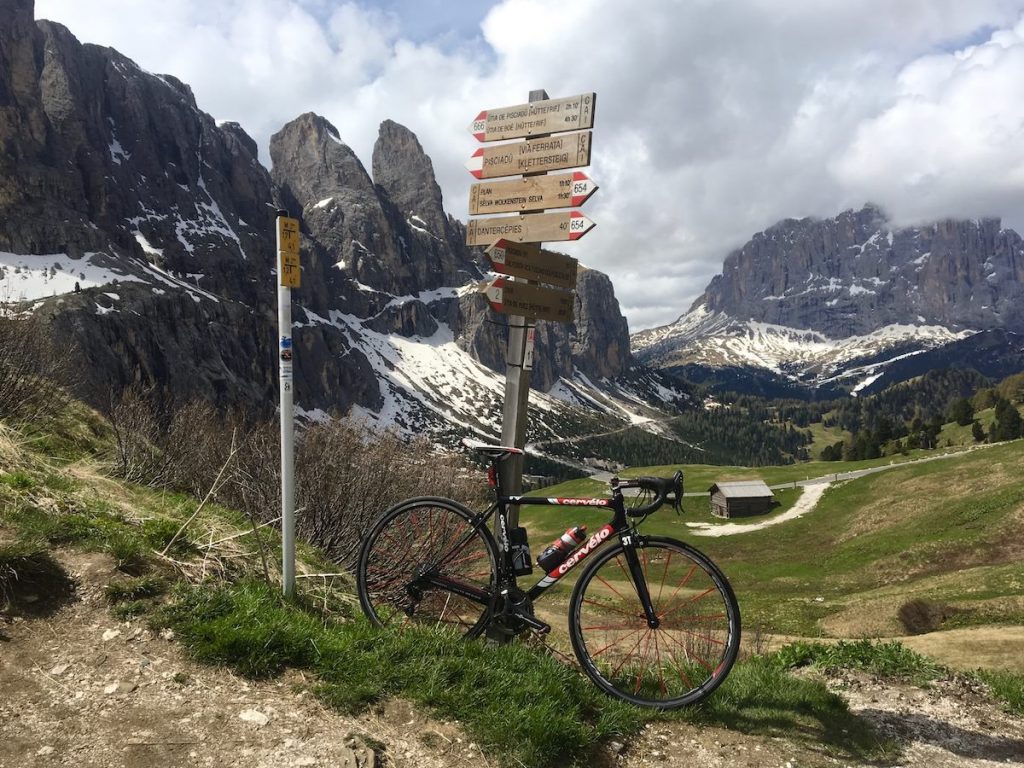 Yesterday, we had our last ride in this area and it was a brilliant way to finish off our stay.  We cycled over to Monte Grappa, which is an iconic local peak steeped in history and great for riding. I had my video camera on the bike and shot a bit of footage on the descent and our forage for food afterwards. A bit of editing has resulted in a fairly fun little watch. Here it is in case you might want to have a look:
We're now heading south for a week on the flatlands, where we'll ride a bit and relax a lot. And then it's on to Venice to rendezvous with Sam, Max and all our fellow Lionhearts. Can't wait!