Bräunlingen to Eguishem
The day's stats at a glance ~
distance: 117 kms
total ascent: 1210 metres
I'm sorry. But it's just too late in the piece for me to contemplate a full and proper description of today's magnificent ride. A bare bones description will have to suffice but hopefully the photos will adequately compensate for my lack of words.
Before I describe the ride though I'd like to introduce our friends Matthias and Karin, who we'd only met via Strava and email before they came to Bräulingen to have dinner with the group and so Matthias could ride with us to Eguishem. They're from Friebourg which is very near the middle of our ride today. It was a special moment to meet them in person last night and share the company of the group, and a special experience to have Matthias ride with us today. Many thanks to everyone – especially our fantastic guides – for making them feel so welcome. Here's a photo of the four of us together …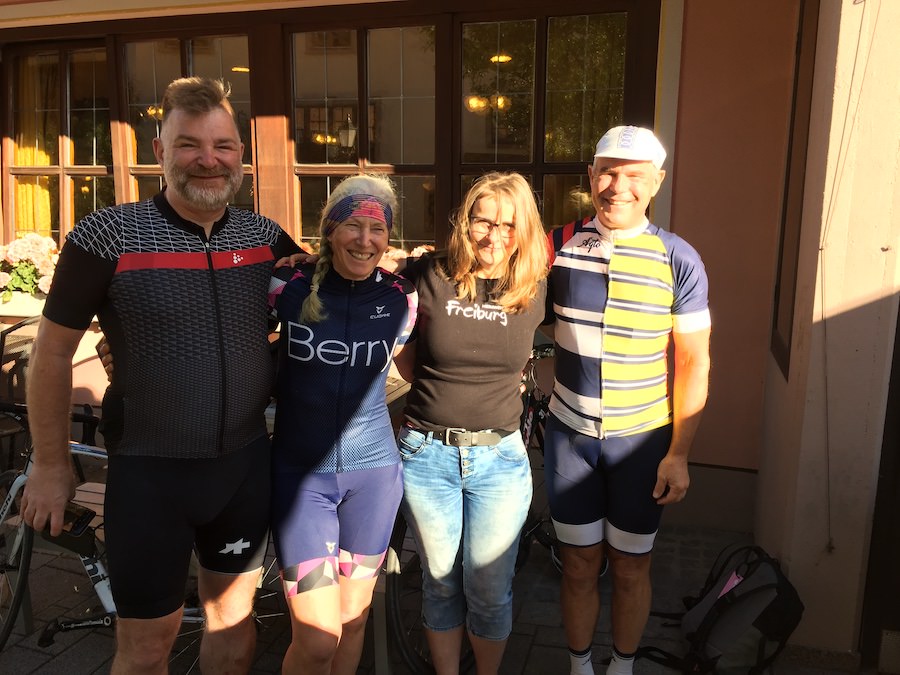 Everyone was keen to make a quick start with temperatures later in the day forecast to be fairly high. We knew that a lovely climb at moderate gradients would feature early, there would be a couple of great descents, so great riding in high open pasture and some warmer riding in the afternoon in the Rhine valley.
Dianne, Matthias and rolled out last after farewelling Karin. Here's Di and Matthias just as we were about to enter the forest and start climbing …
After only a few kilometres the road began to rise up through forest. This was delicious riding in the shade with cool temperatures. You can imagine how lovely this felt first thing in the morning …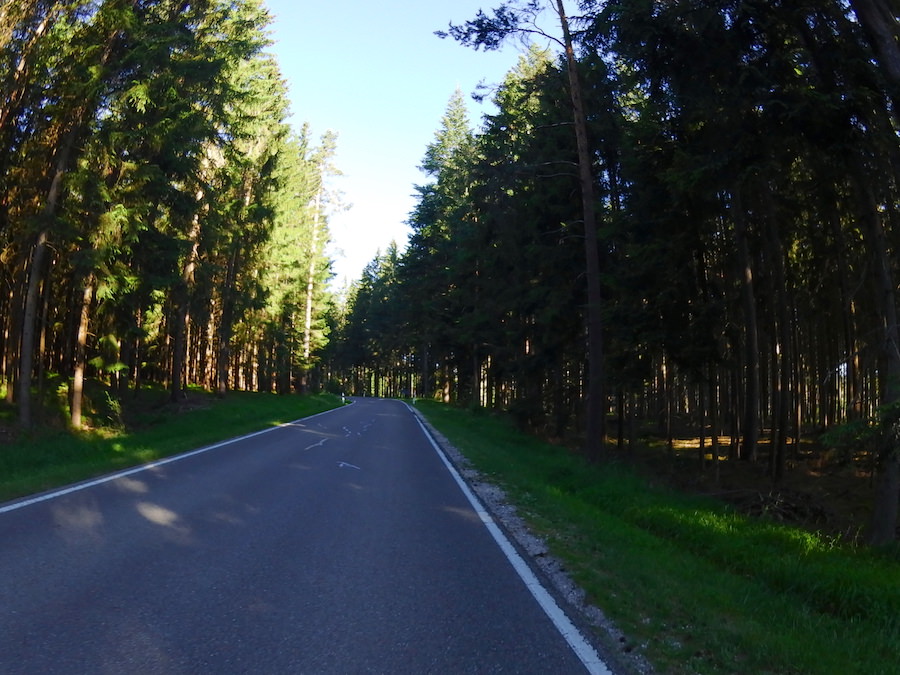 Here's a bunch of photos of people riding through the trees individually and in small groups …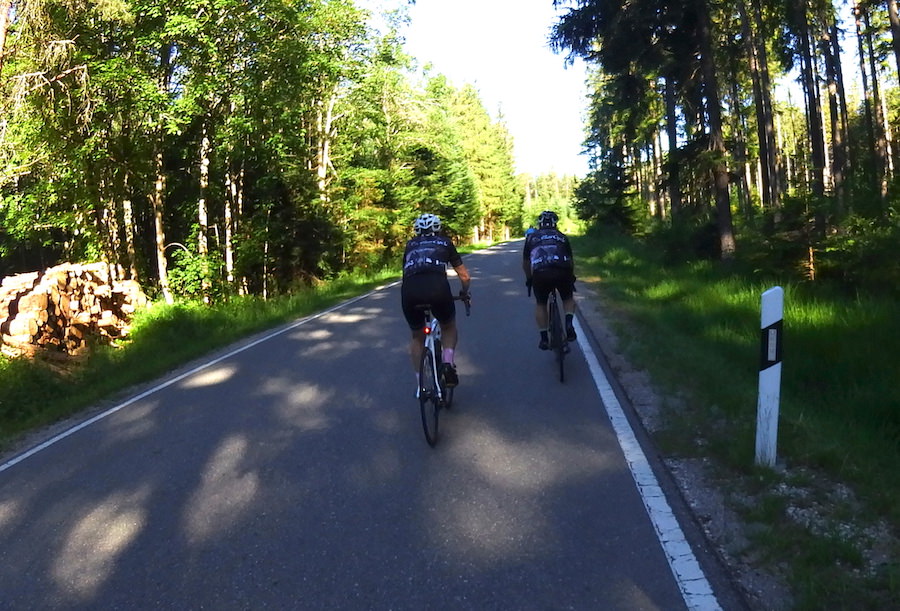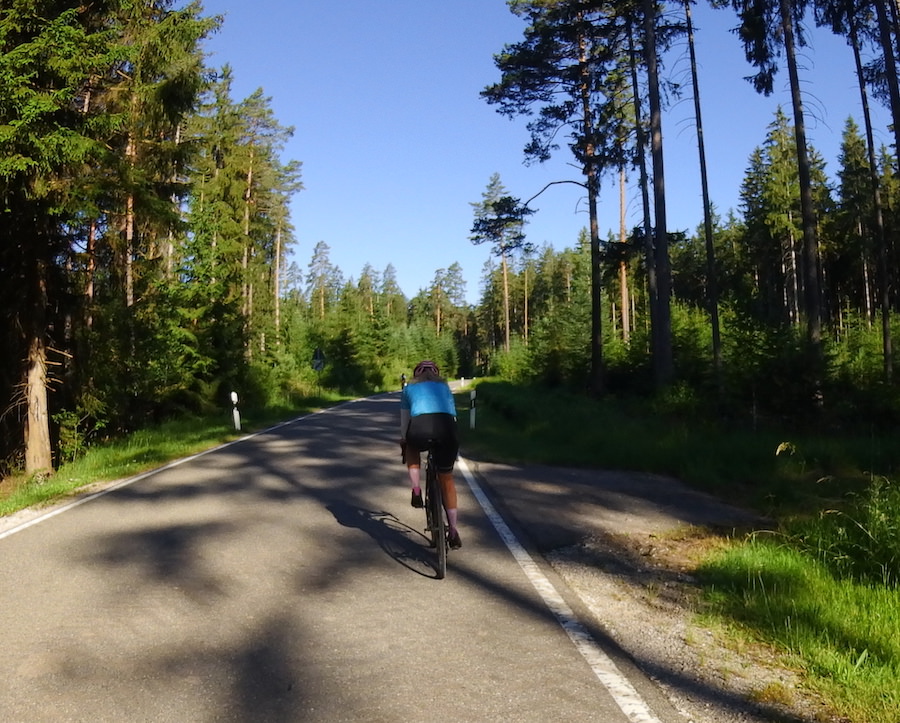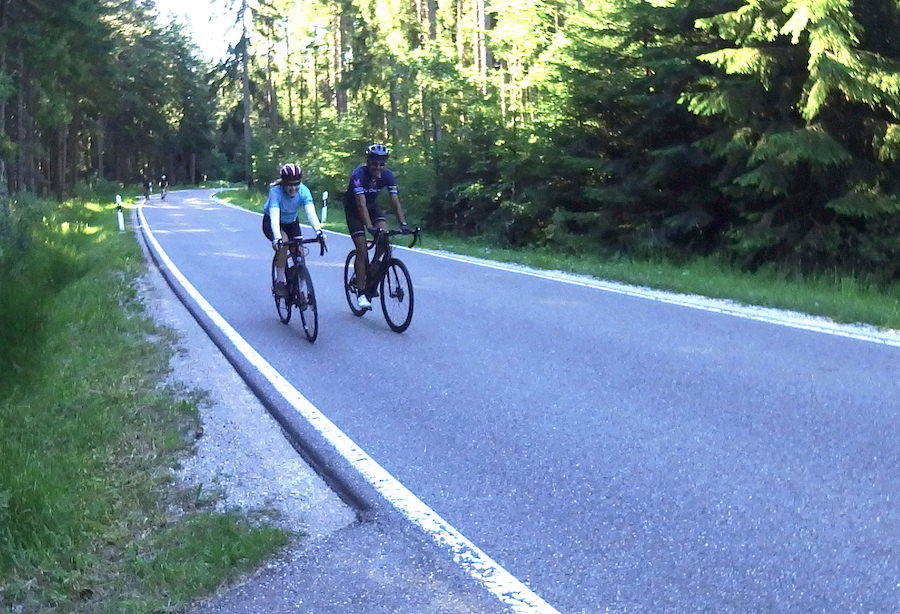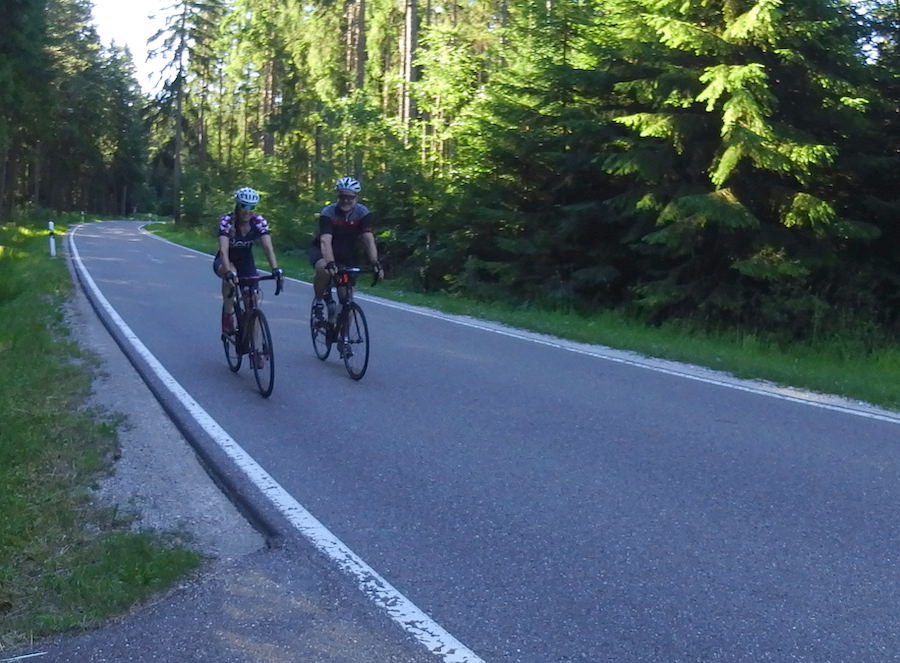 I rode up to Chris and John in a splash of sunshine just before the top …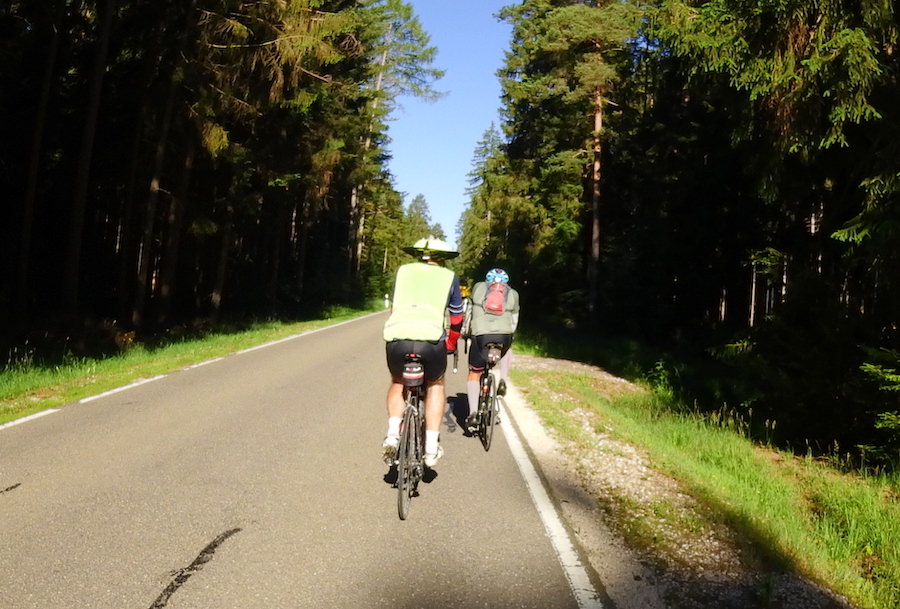 Once up on top there was some lovely riding through agricultural land. The air was still fairly cool and conditions were perfect for riding …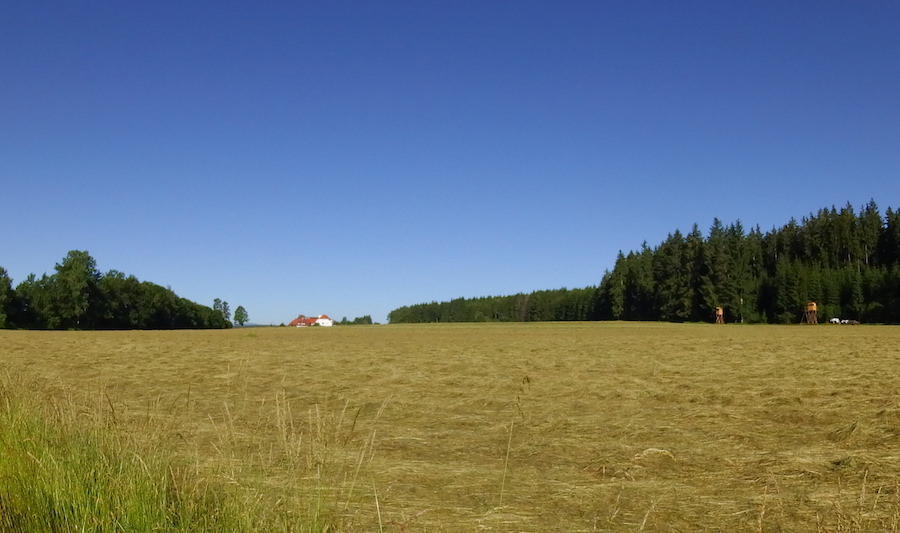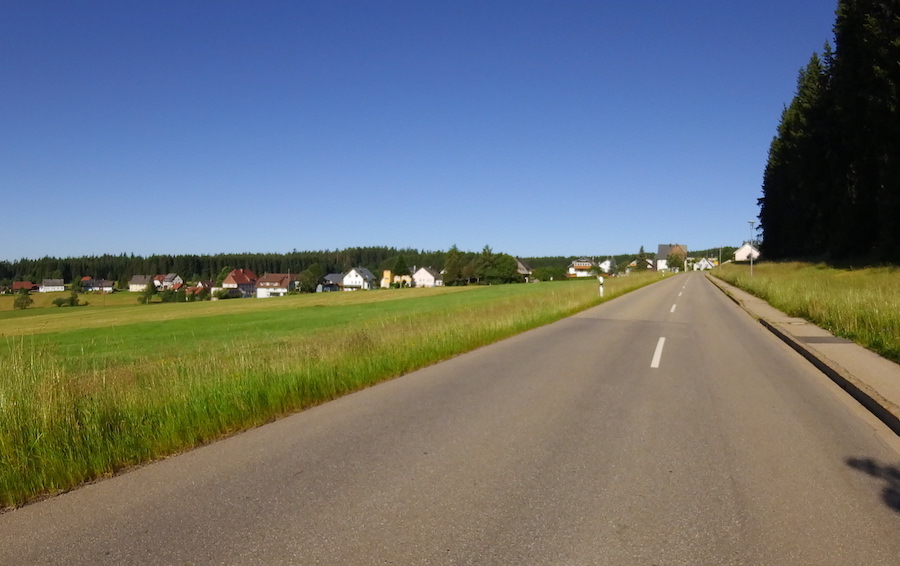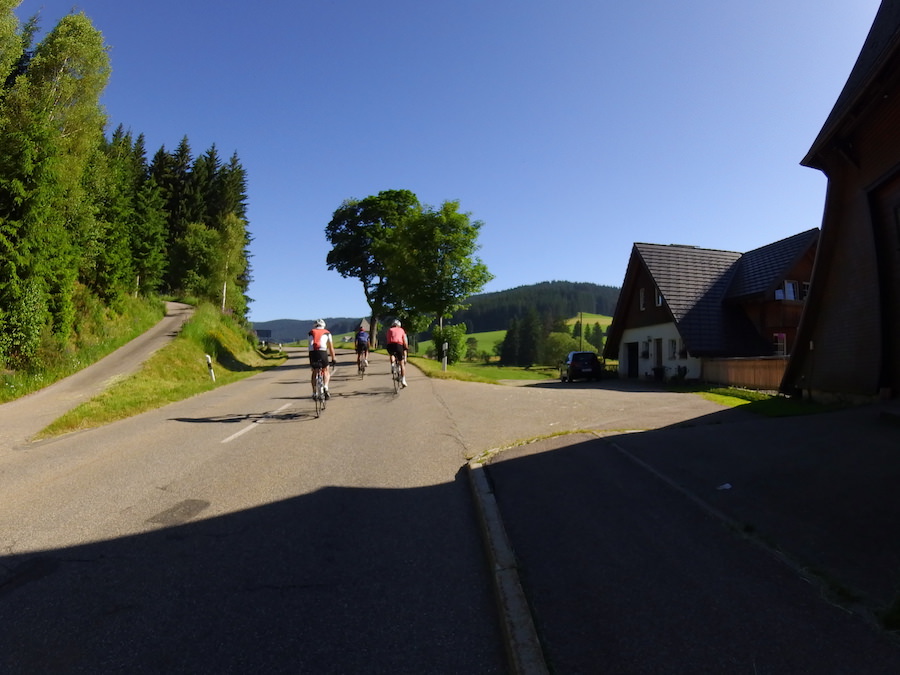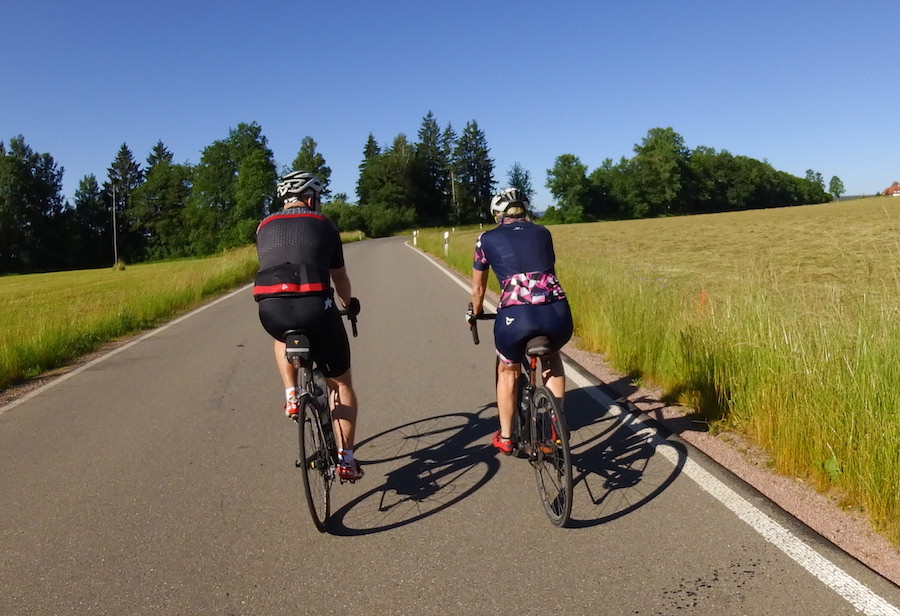 We didn't see a lot of stock, but these cows resting in the shade seemed pretty happy with their lot …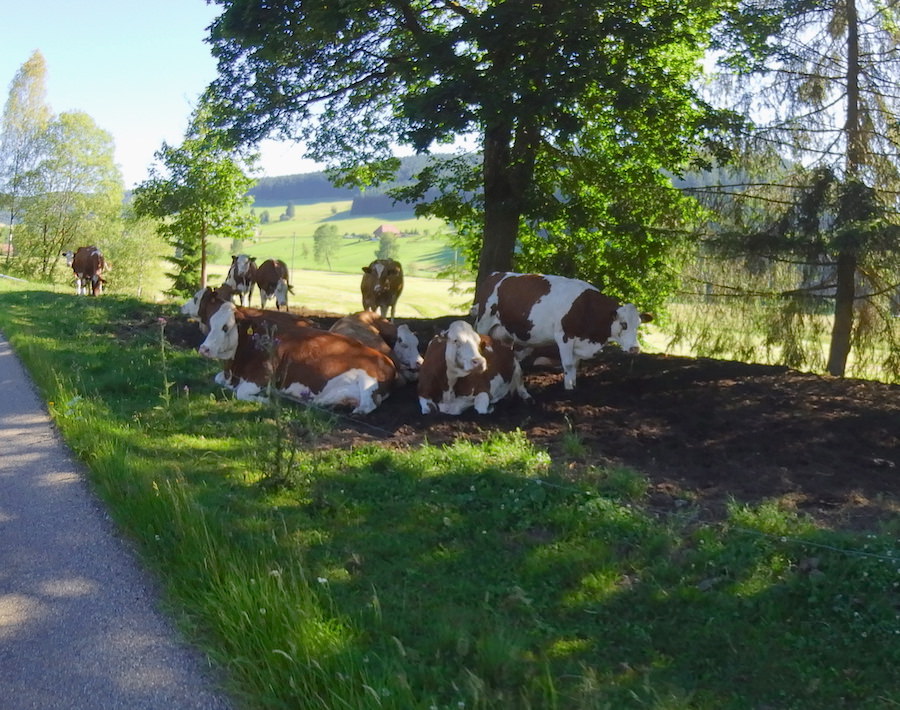 Everything seems so well groomed hereabouts …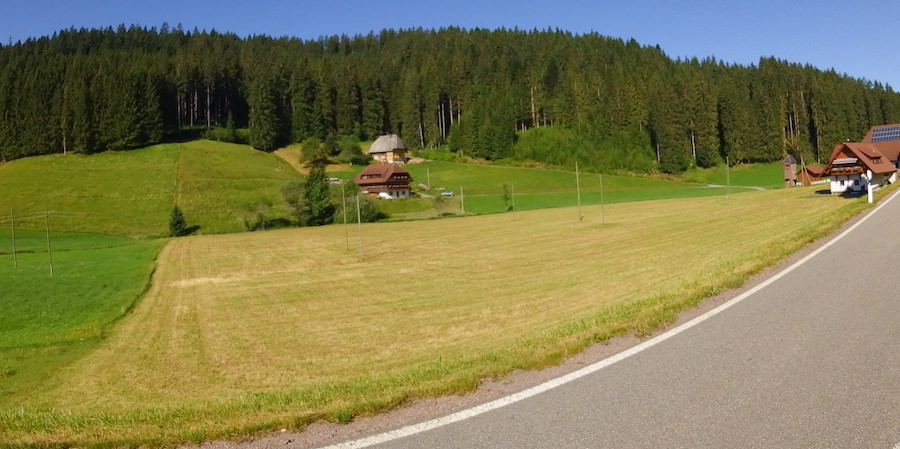 I thought this sculpture in wood was worth sharing …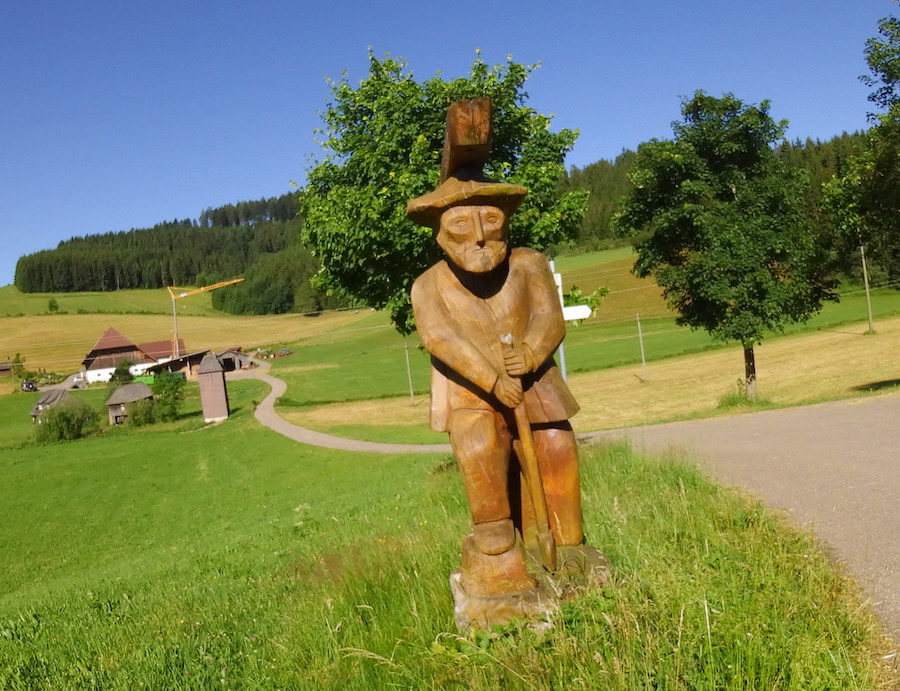 The riding was so perfect we were arriving in the town scheduled for coffee before we knew it …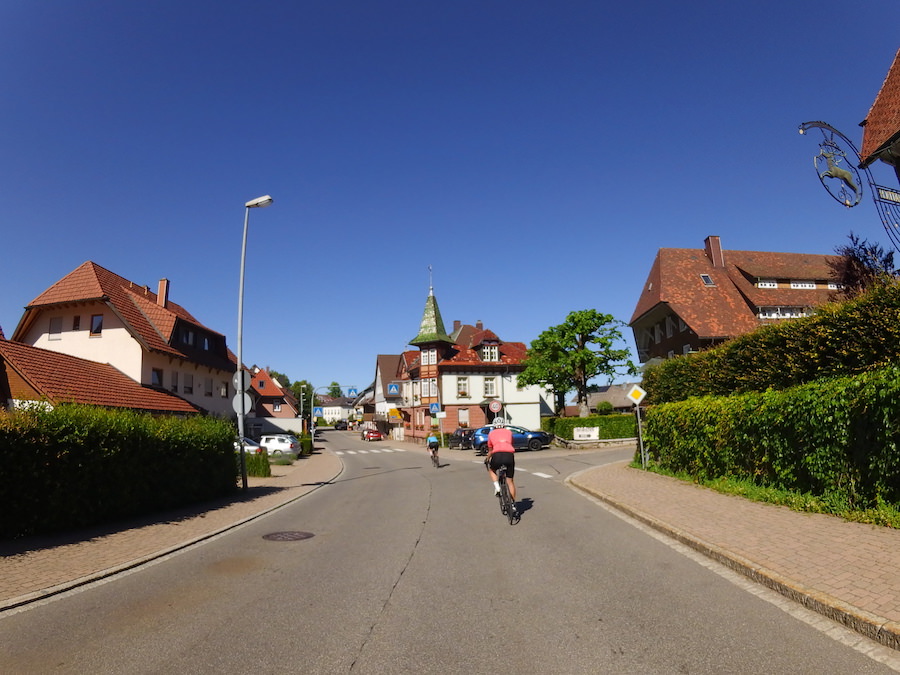 I paused to take a photo of this building …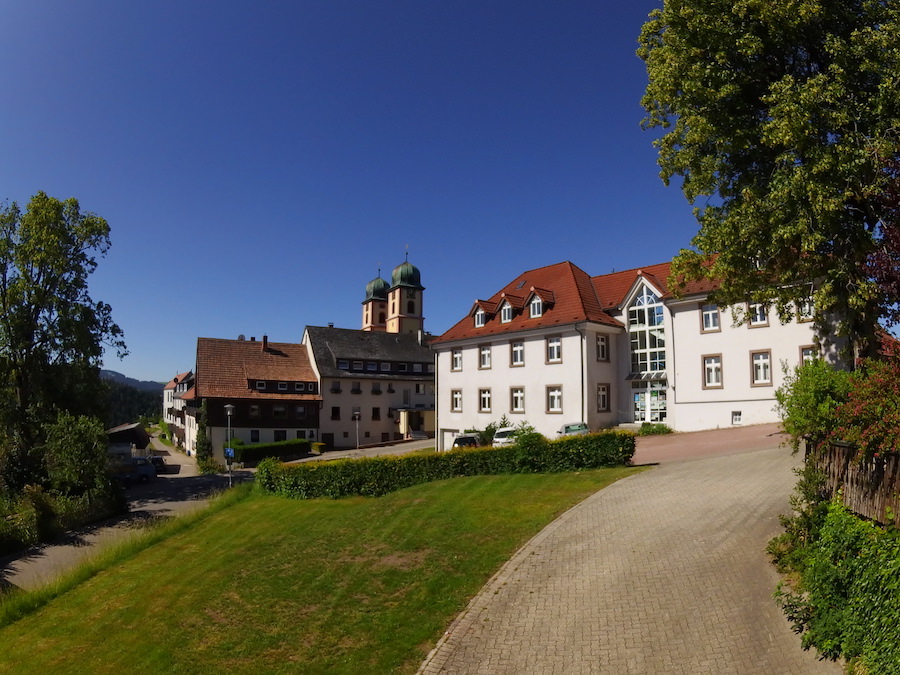 Here's a photo of Evan chilling by the morning coffee goodies …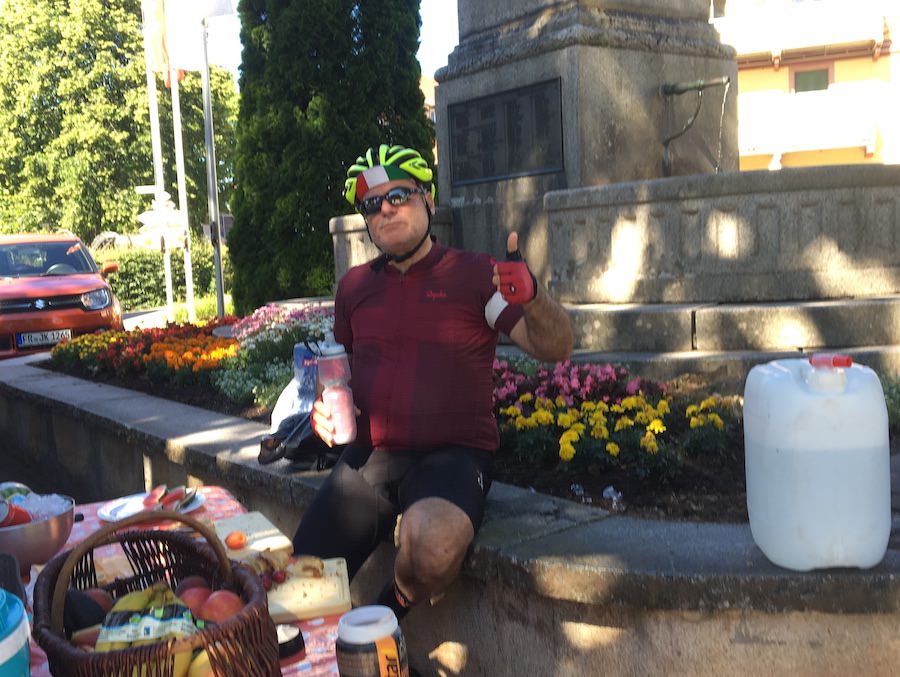 After coffee we had a sharpish hill to surmount. I went on ahead to the top and was waiting patiently for Matthias and Di to arrive when Louise rolled past and said, "They are resting in the shade." Riding back to find them I almost missed them because Matthias – bring his local knowledge into play – had steered Di to a nice spot with a bench where they were lolling around, enjoying the view and taking pictures of each other when I arrived …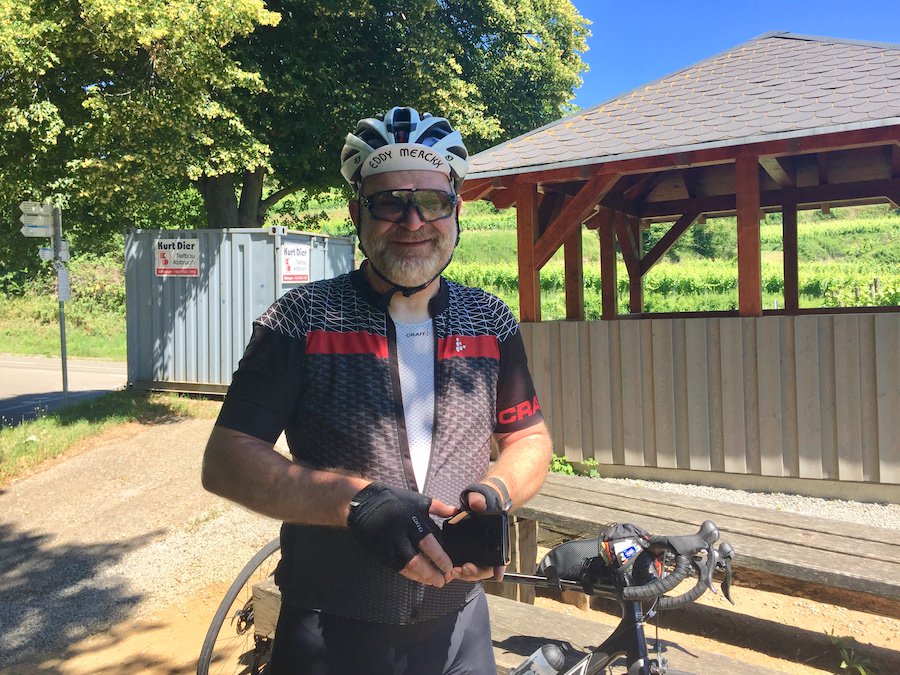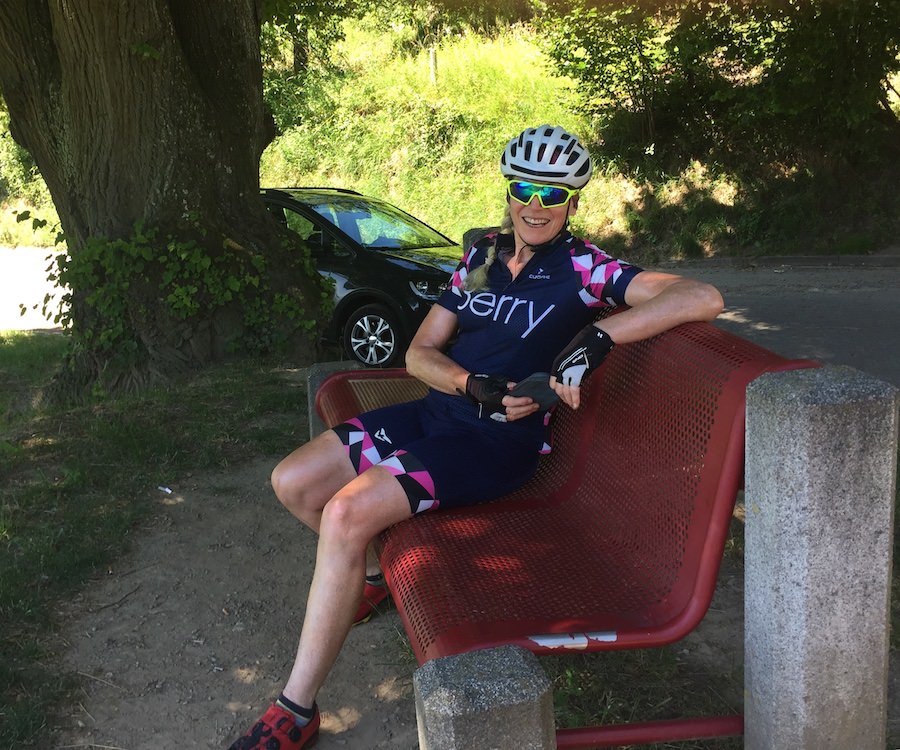 With a bit of persuasion I managed to convince them that it would be a good idea to get back on their bikes and go looking for lunch.
More great undulating riding followed. Here are a few photos which illustrate the lushness of the countryside …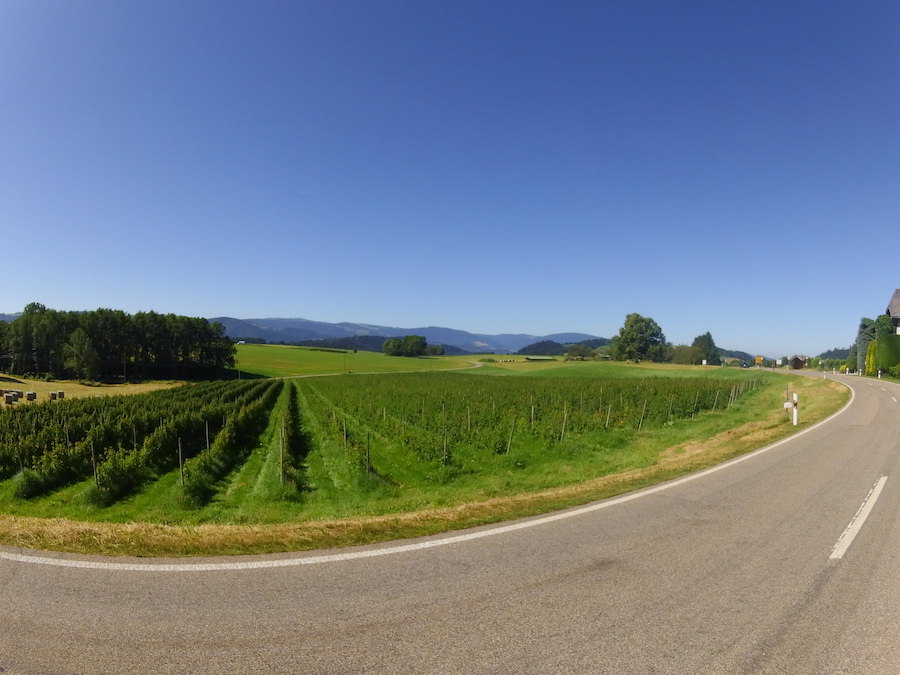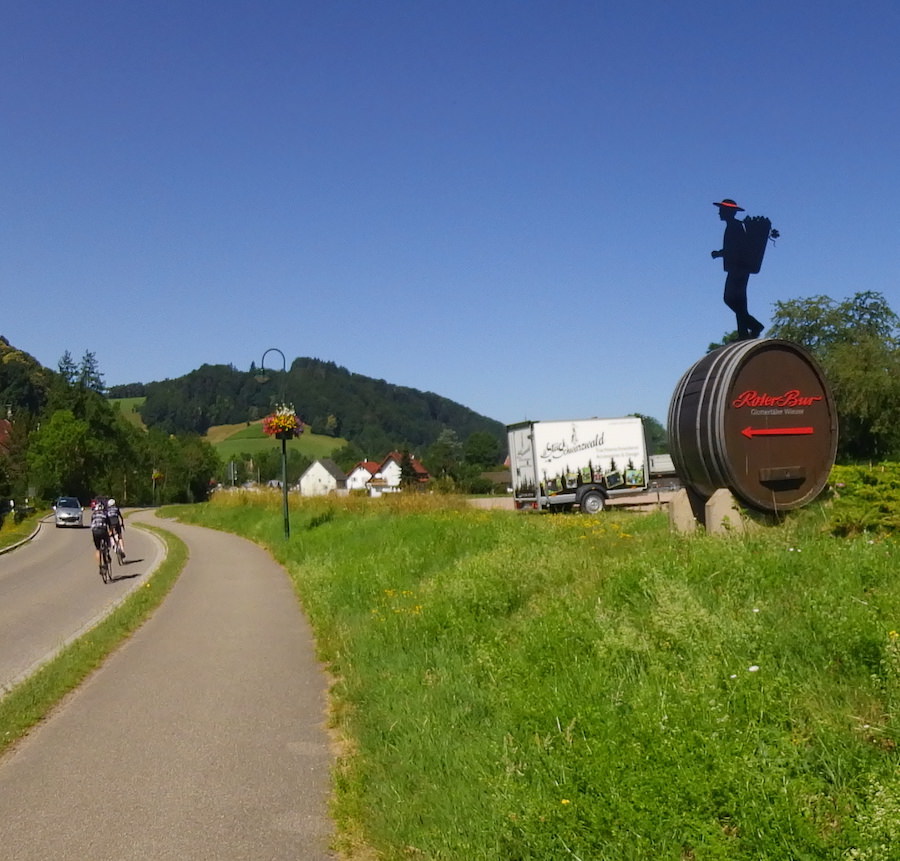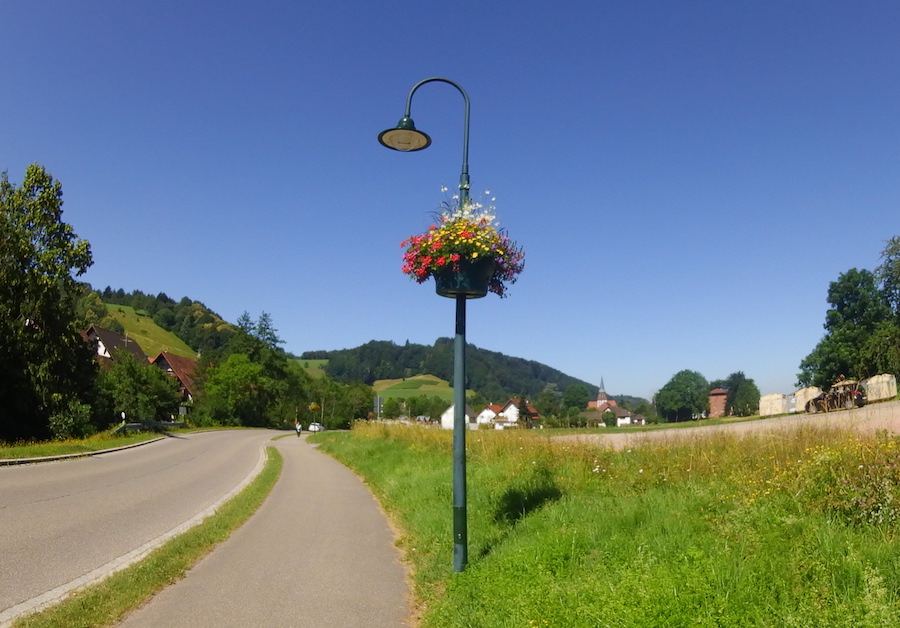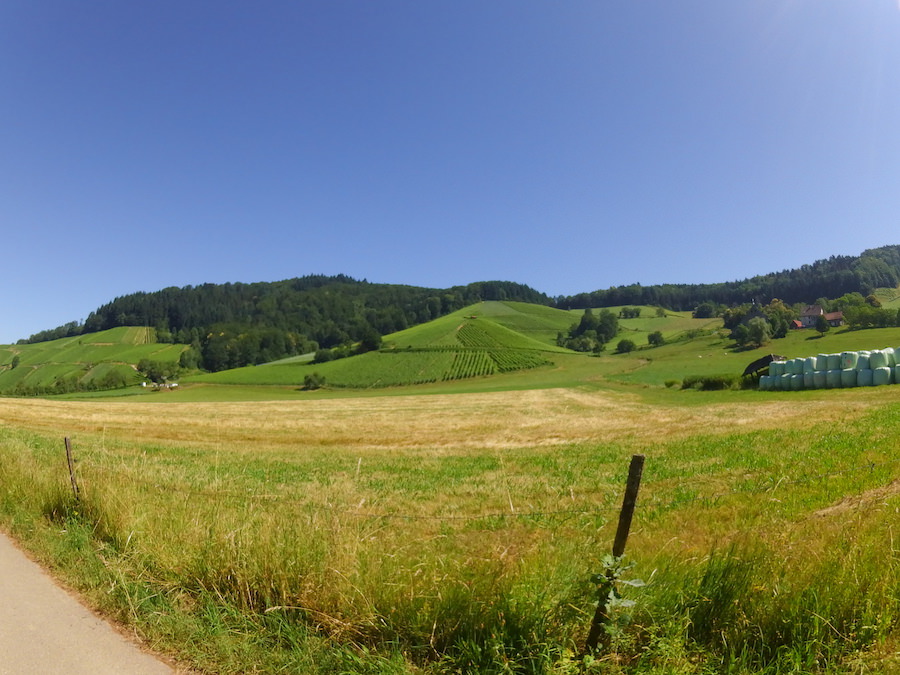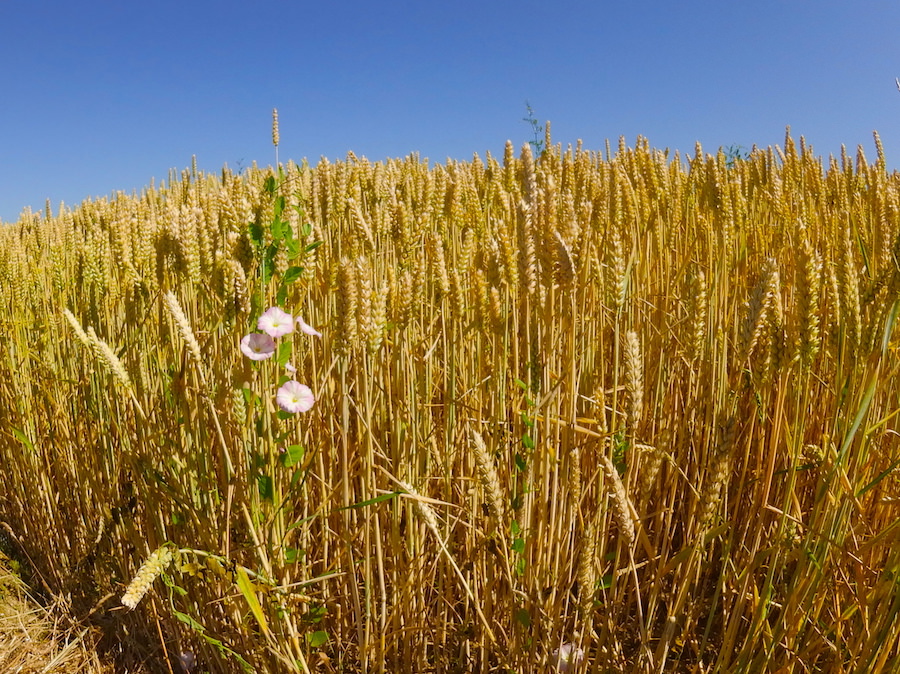 We had a great lunch at a winery at the 81 kilometre mark and then pushed on through lush vineyards …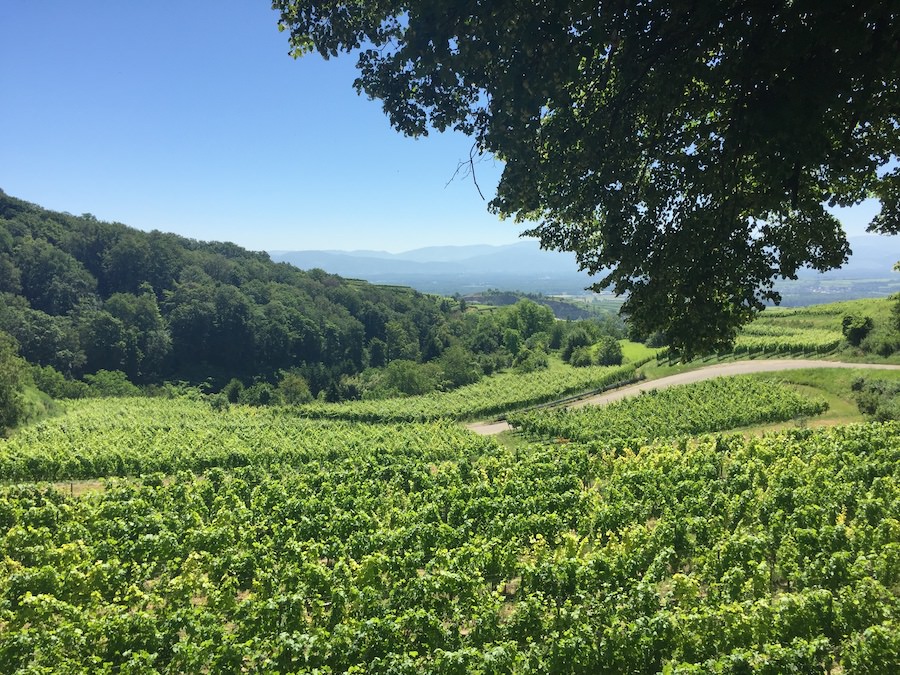 … before descending to and crossing the Rhine …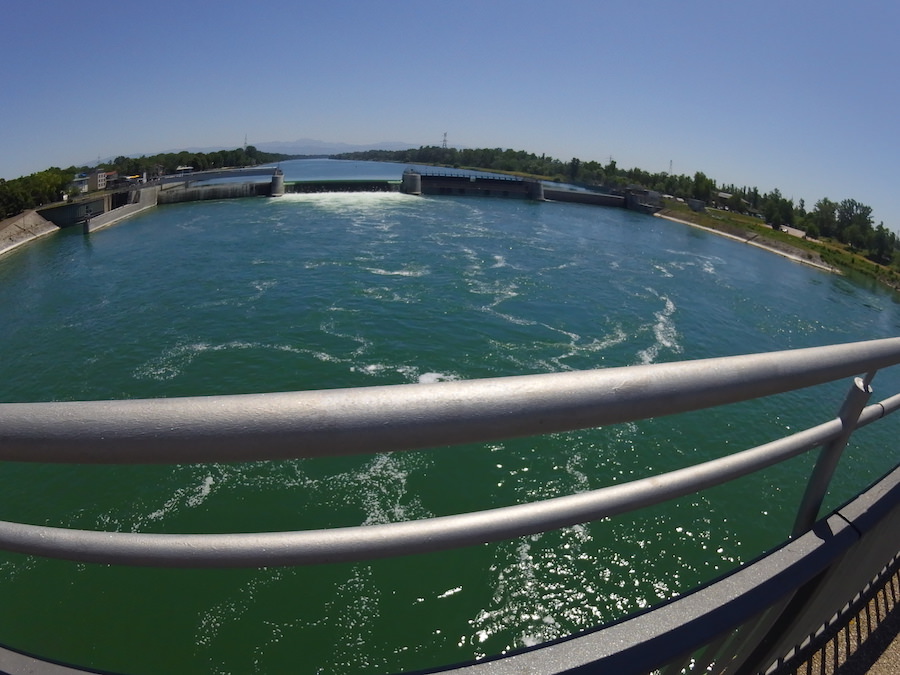 Of course the Rhine Valley has plenty of vineyards in this part of its course …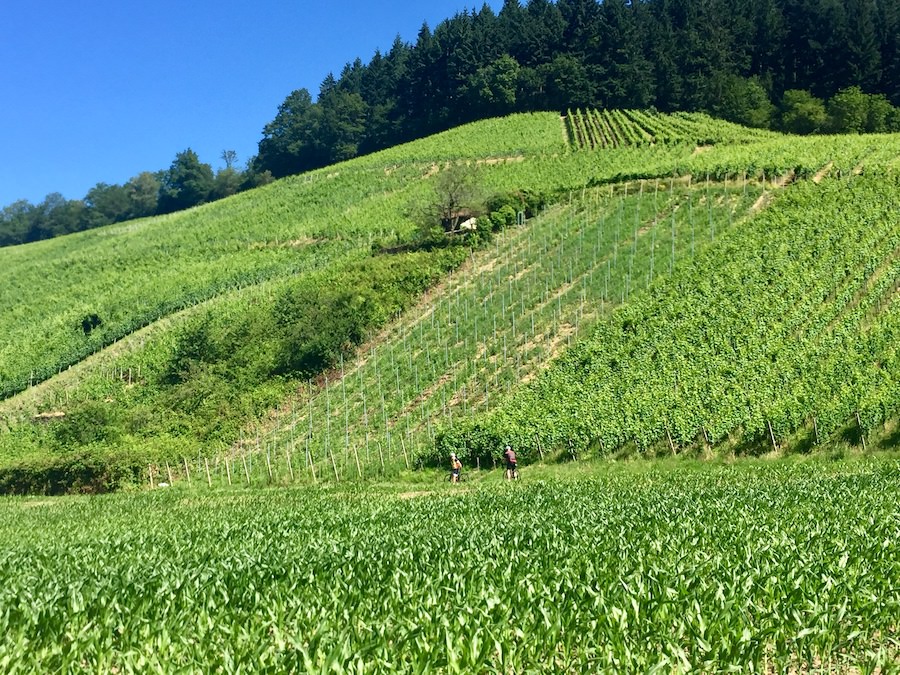 There was a gentle but quite warm headwind blowing for the last 25 kilometres or so of the ride. We were all delighted to arrive at this gorgeous village of Eguisheim …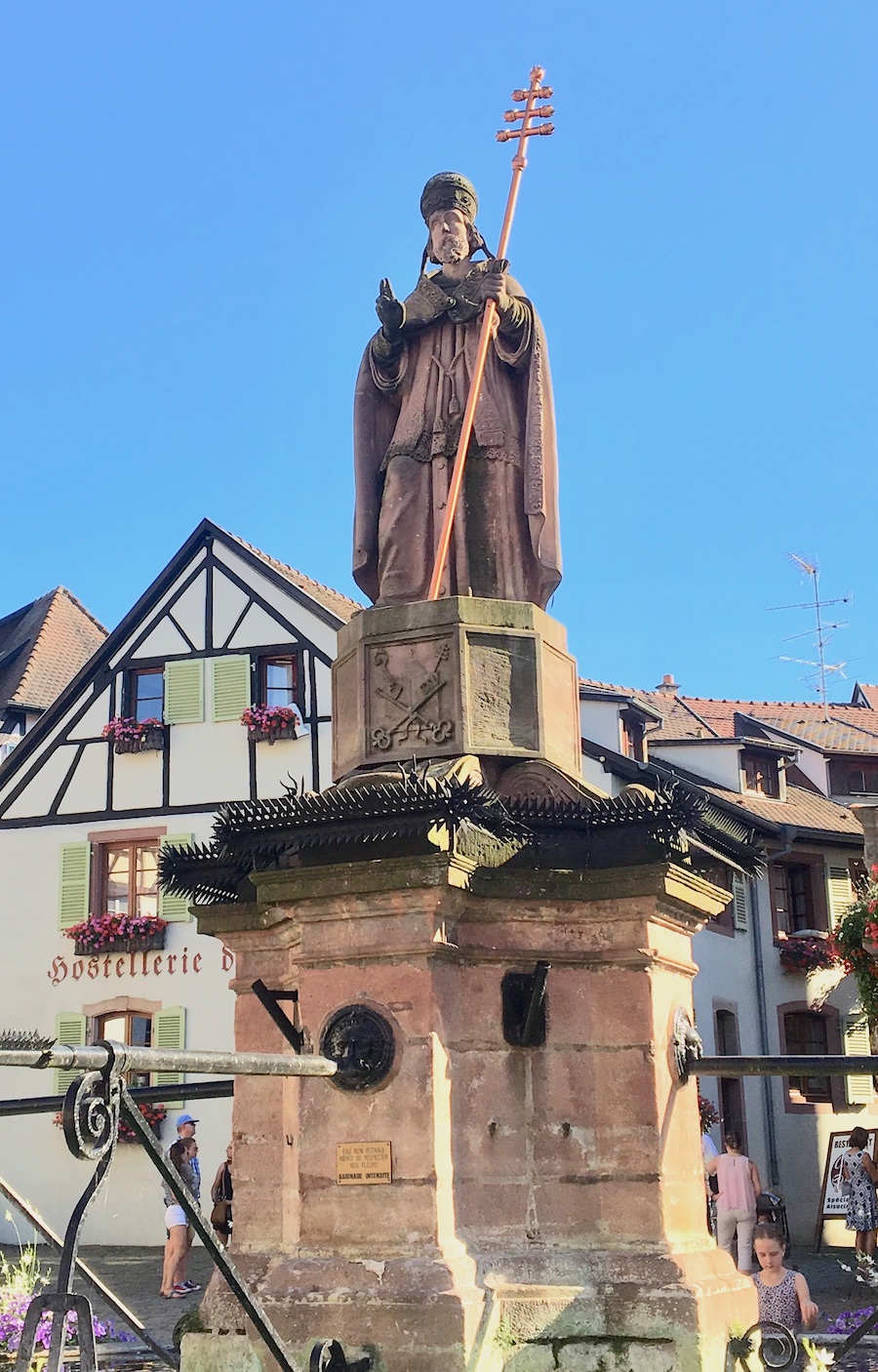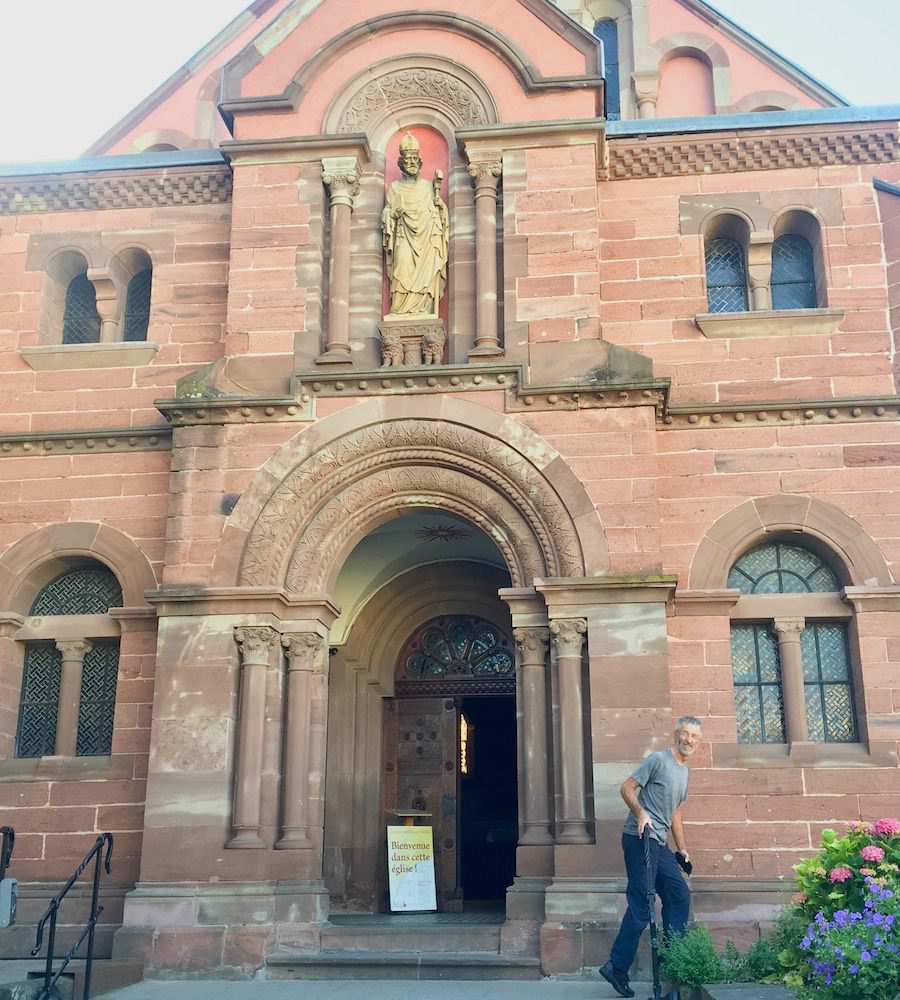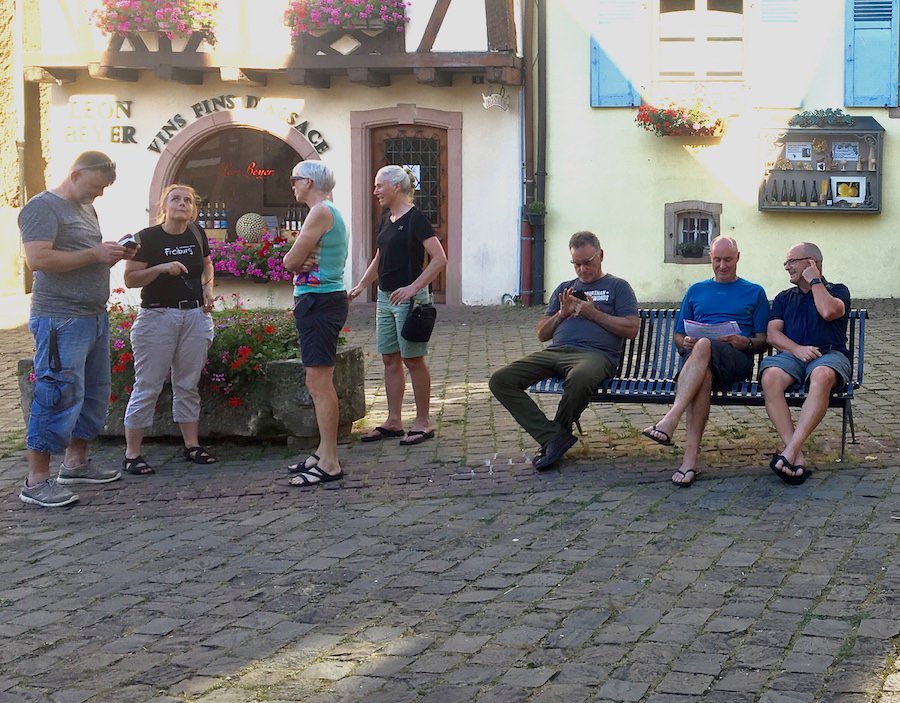 Both the chateau and the church have families of storks nesting on them …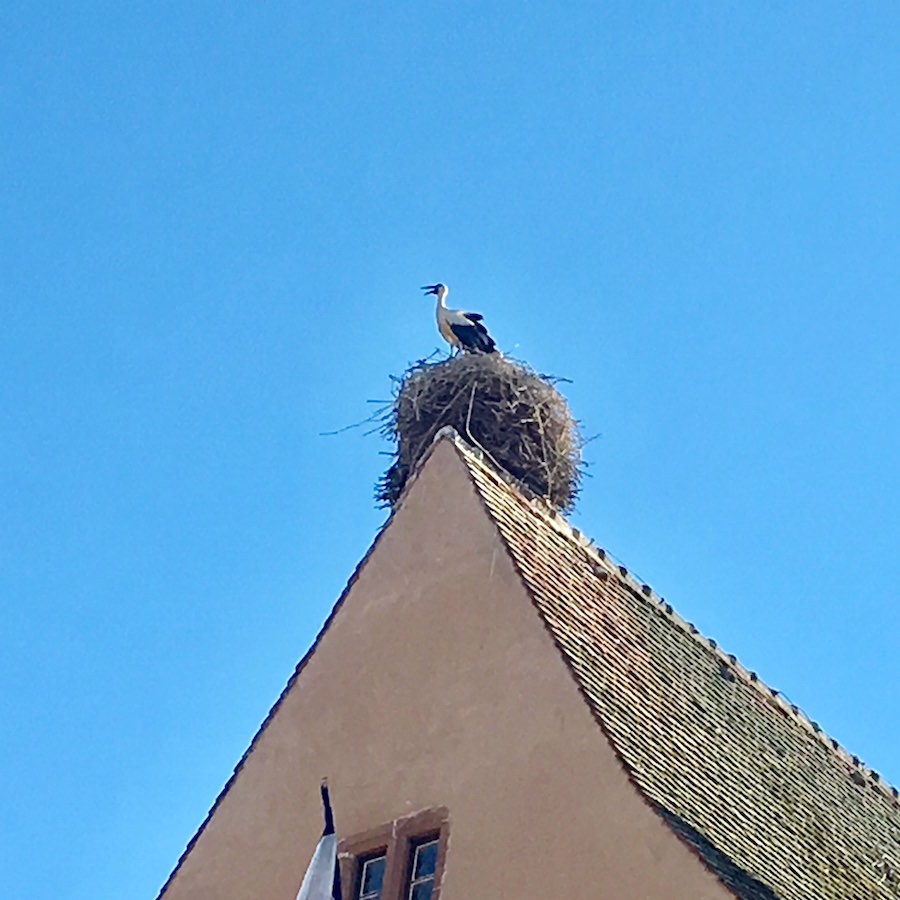 And with that I will leave you with an apology that I don't have more energy to describe both the ride and this beautiful town in more detail. Suffice to say it was a full and fantastic day out.