Dianne and I decided to go for a ride to the top of kunanyi/Mt Wellington yesterday. Well, she decided; I just went along for the ride. 😉 It was a big call on her part: she felt a bit out of sorts with the ride to the Springs the day before, and that is just over halfway to the summit. But, after having such a bad setback in the middle of the year she really wanted to finish 2018 on top – literally.
We set off with Di determined to pace herself and just see how things went. And things went very well. Here she is cruising along towards her high point of the day before …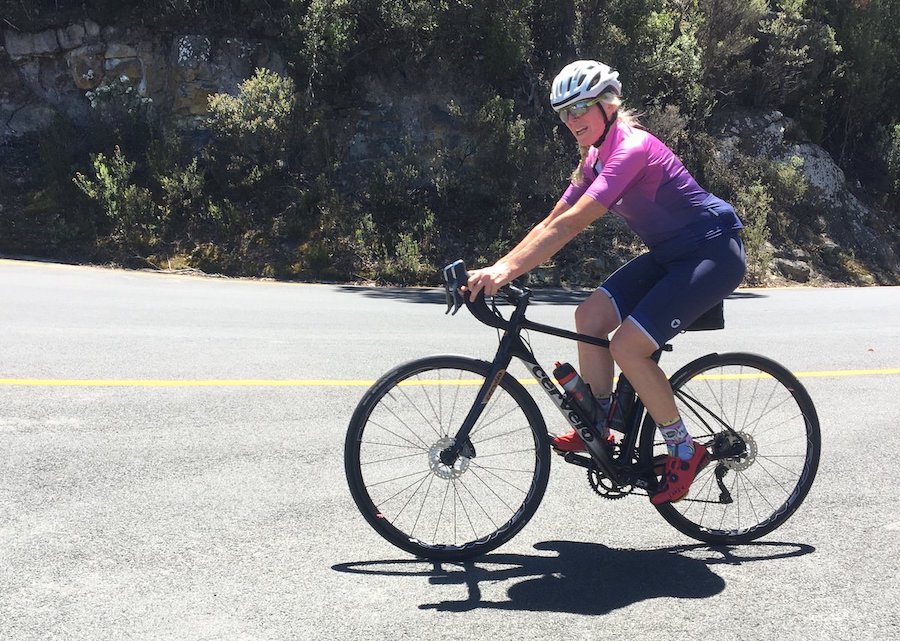 The coolest thing about the day was that we ran into a couple of our cycling friends. Mike Jolly and Richard Cockerill were finishing an epic ride of ~ 135 kms and 3 000 metres of elevation. Here's a photo of Mike at the summit …
… and Richard, back down at the Springs …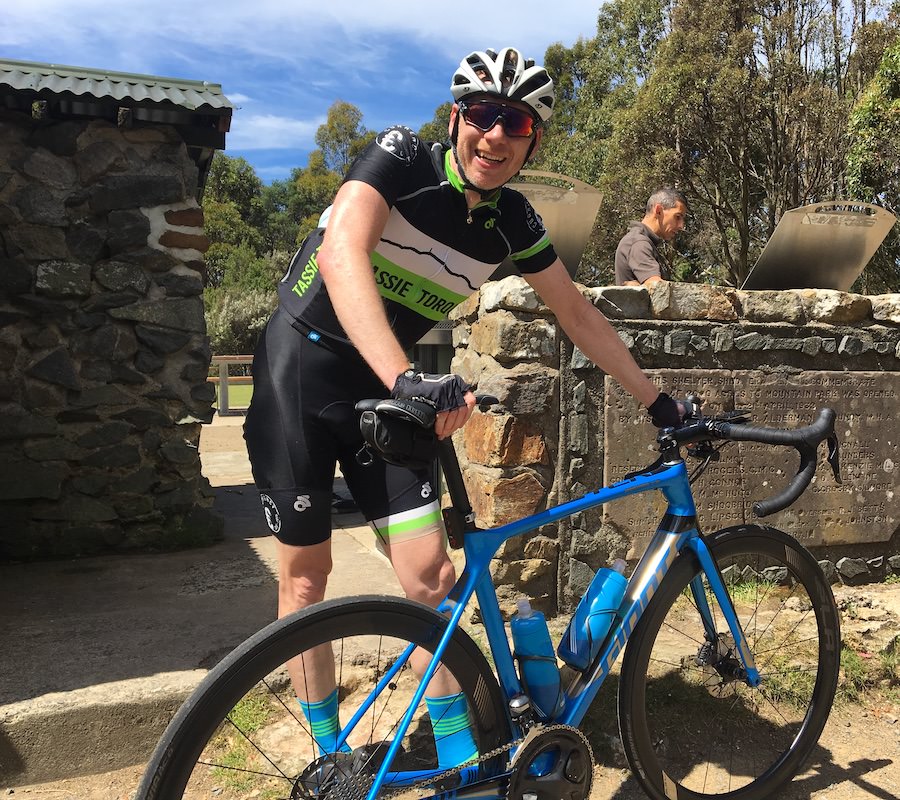 Because it was such a beautiful day I decided to take my camera along for the ride to see if I could get some decent footage on the way down. There was a lot of traffic on the road, which made for a slower descent but also for some fun manoeuvres and interesting footage …
We stopped at Lost Freight for a late lunch and a bit of a chat with Mike and Richard. And so ends another great day out on the bike in southern Tasmania, and another great year of cycling.