Greetings from Cradle Mountain, in Tasmania's Southwest World Heritage Area. It's the 29th of December. Dianne and I have come here for a short visit to send off friends on the Overland Track and do a couple of day walks. This is an area dear to both our hearts and it's great to be here once again, especially as the weather has been particularly kind to us.
On the 1st of March, 2019 the inaugural Bike Odyssey UnderDownunder Tour will arrive at Cradle Mountain. Hopefully it will be a beautiful day and most members of the team will ride the 7 kilometres past our accommodation through to Dove Lake for a view like this, which we enjoyed this morning: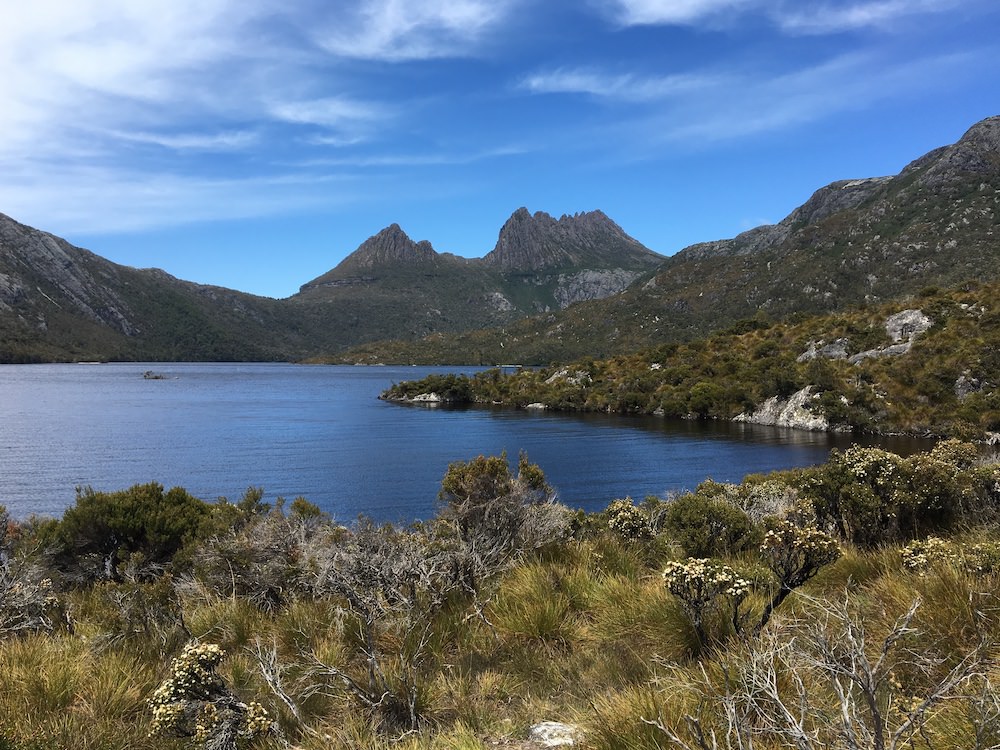 The park is at its very best just now, with a profusion of wild flowers covering the landscape. Although the Tasmanian Waratah …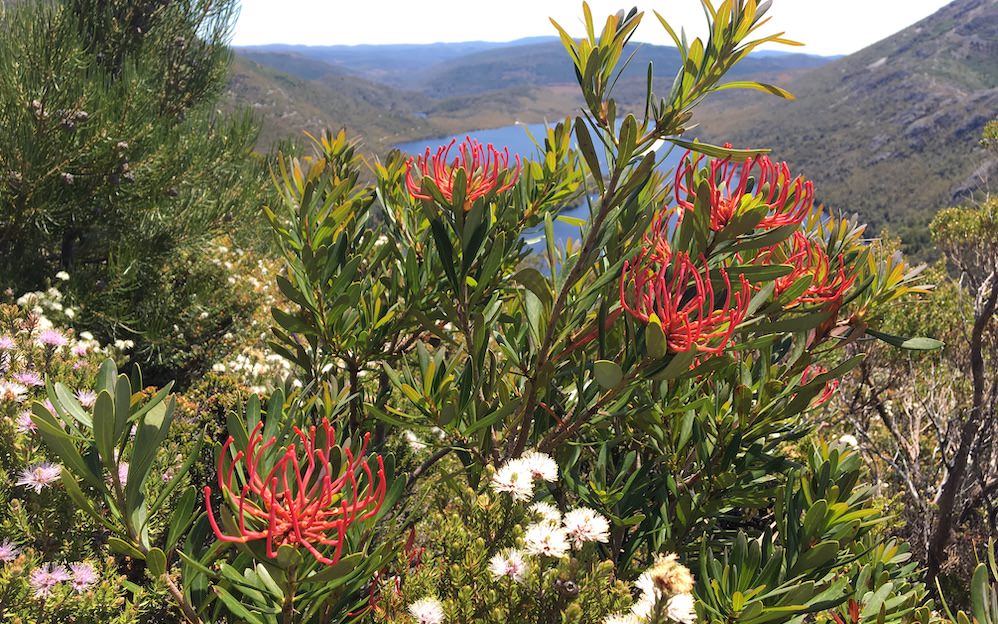 … is just past its prime much of the other flowers are perfect. For example, the Blanfordia – which flowers only for a couple of weeks – is wonderful at the moment …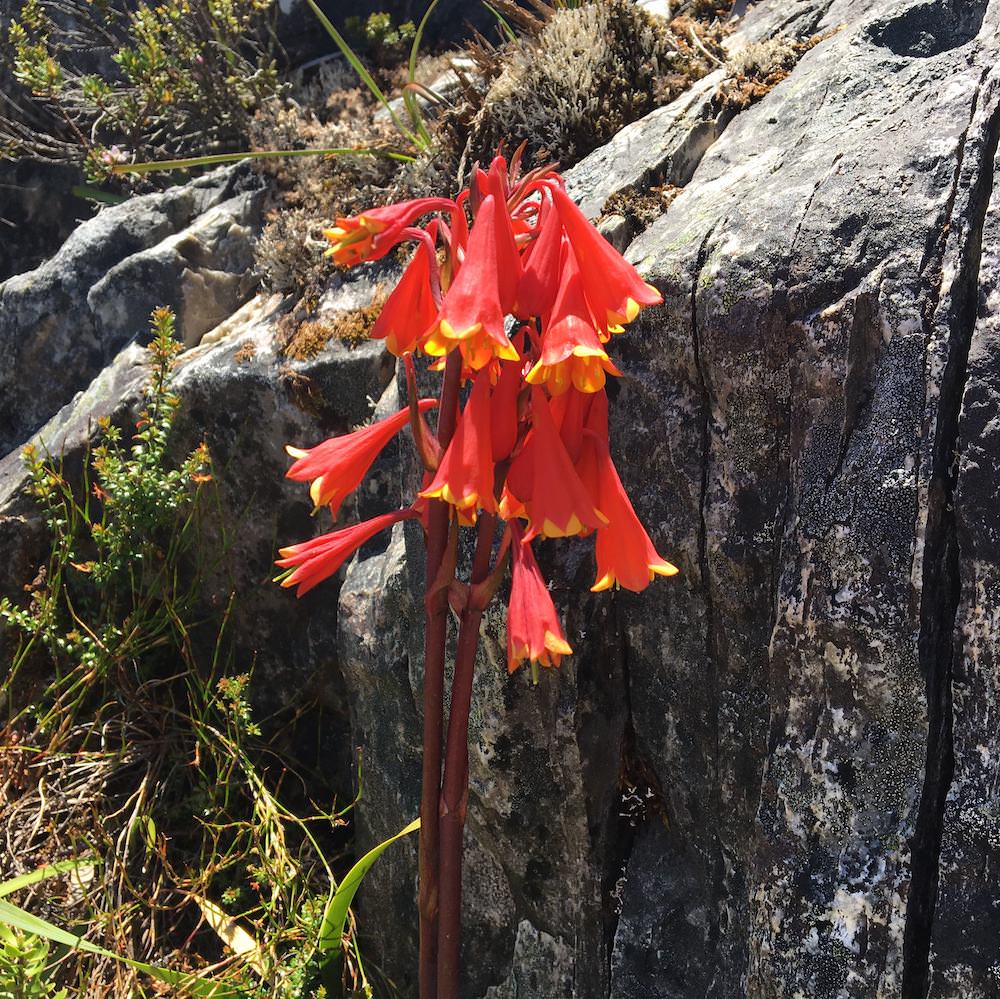 … and Flag Irises sprinkled about the park add a touch of delicacy and elegance to the trackside environment: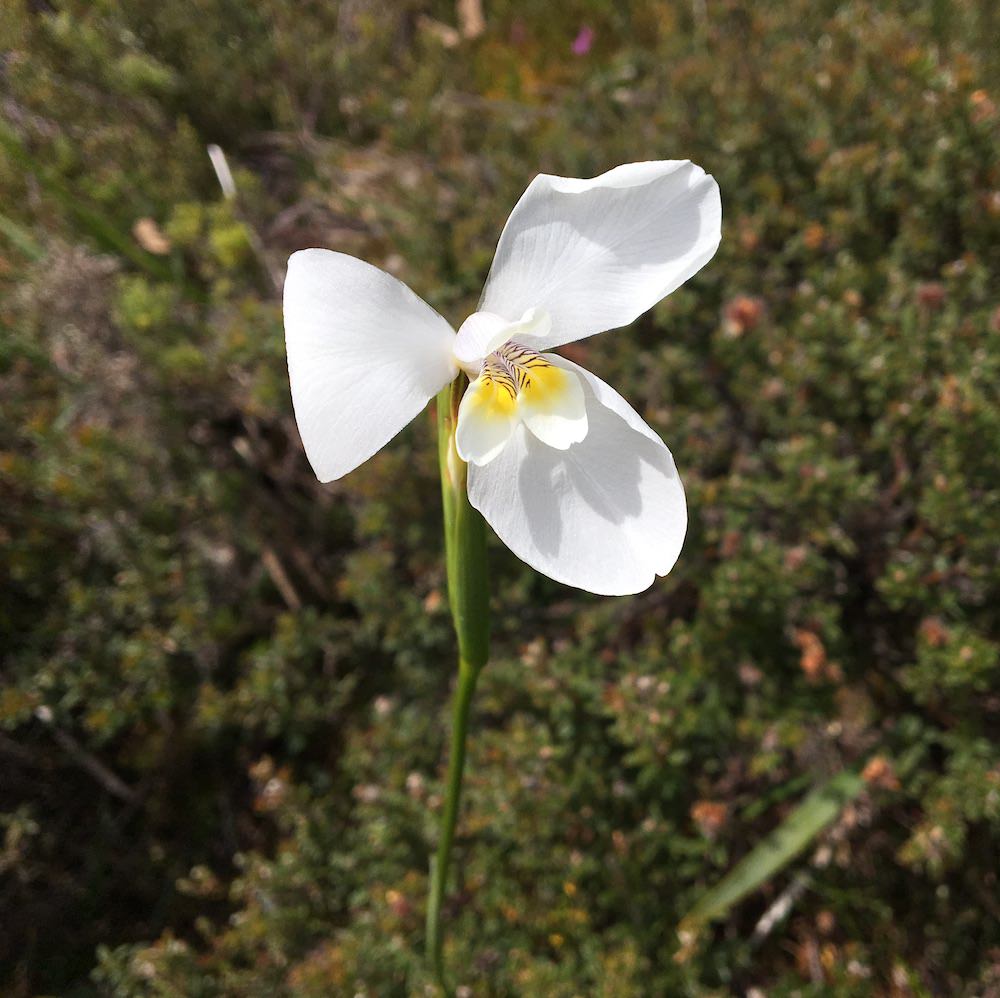 I'm sharing these glimpses of the wildflowers because, sadly, they will be gone in two months' time when the tour arrives. However, the bonus is that riders will be here when the park is much quieter and normally the weather is generally more stable. Also chances are that – if anything – the air will be even clearer than what you see in these images. Tour participants will have a full day to enjoy the environment and get a sense of what southwest Tasmania is all about.
There is a great range of day walks to be done around the Ronney Creek/Dove Lake area: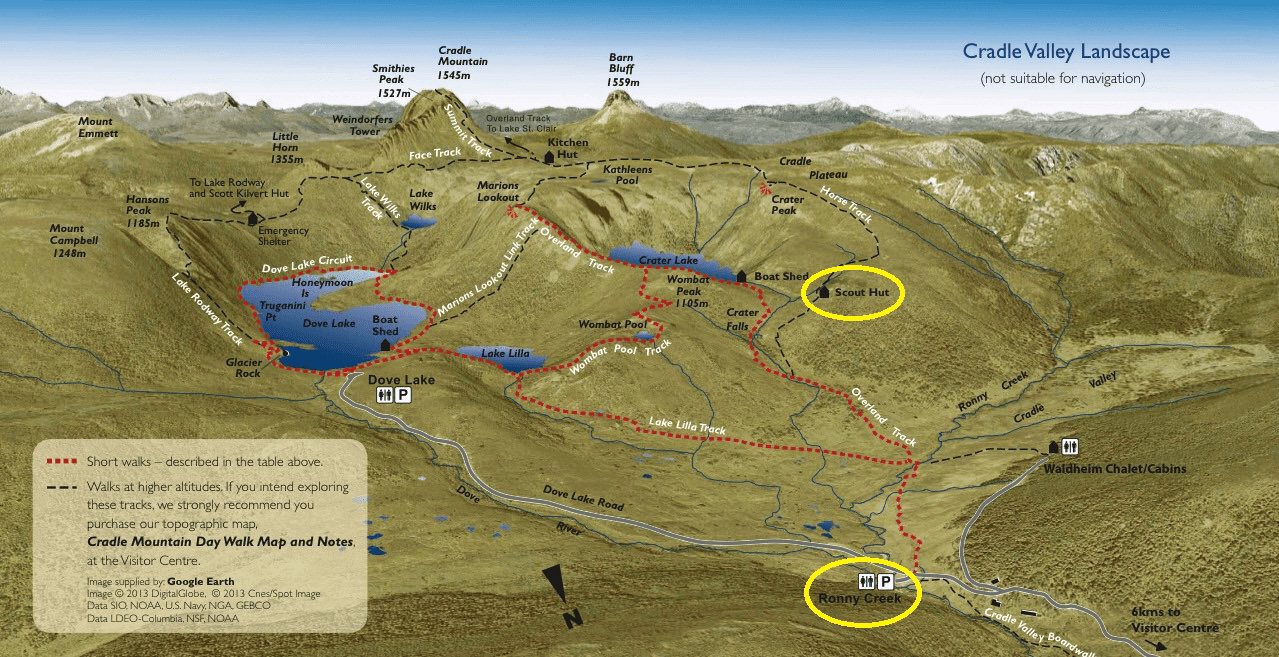 Be it the extensive marsupial lawn adjacent to Ronney Creek …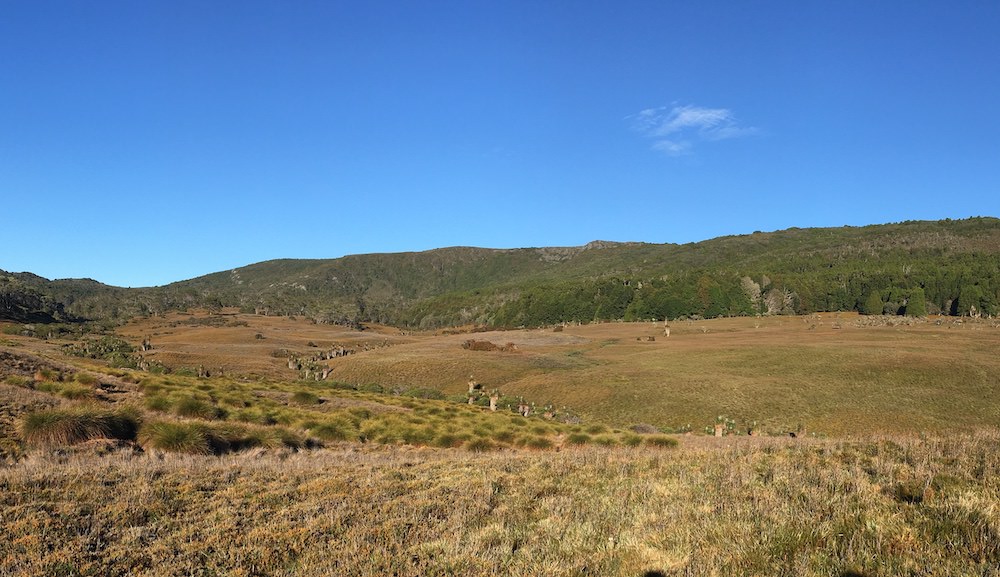 … the lovely Crater Lake …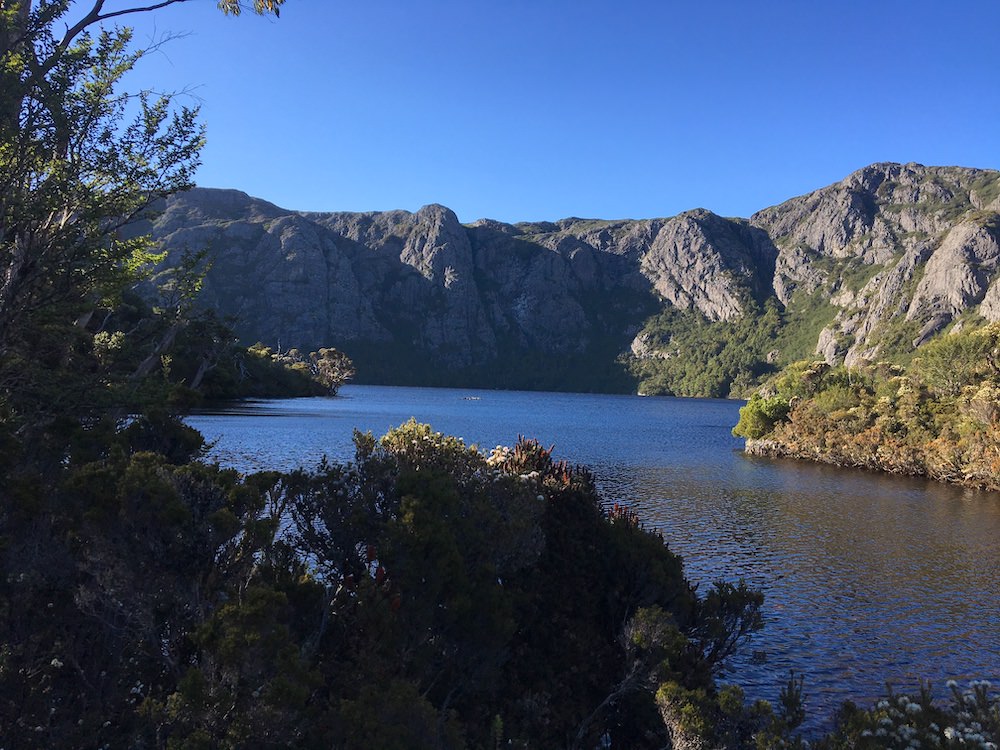 …  the surprisingly varied Cradle Valley Boardwalk …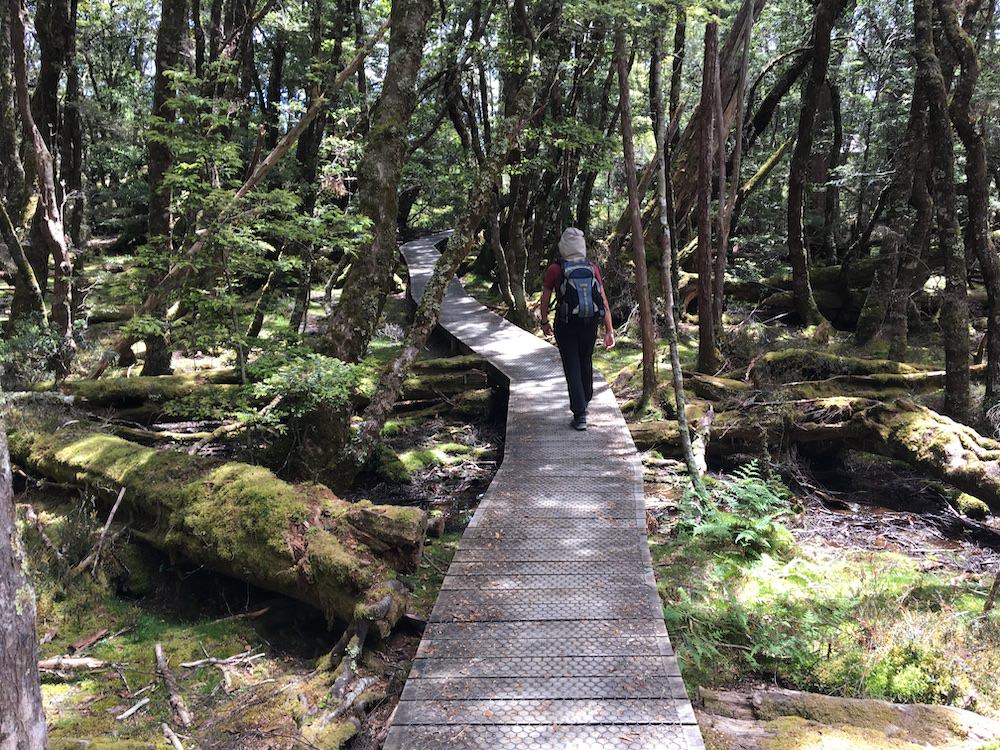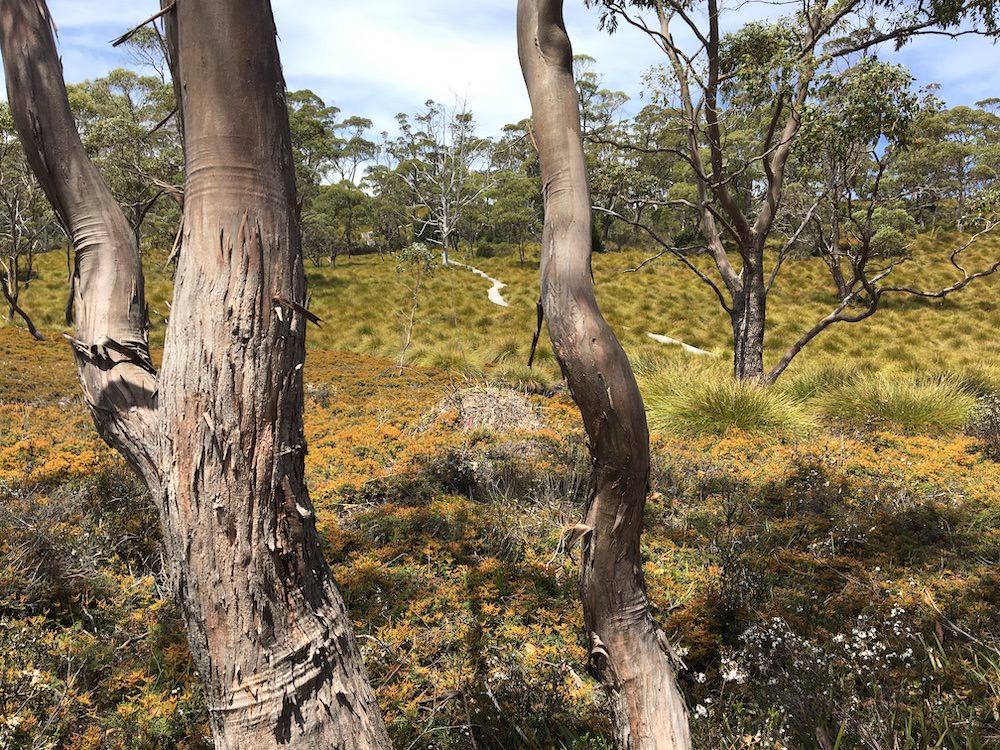 …. or any of the other myriad of options, there is so much to see and enjoy.
Although by no means experts on our wonderful flora and fauna, Dianne and I are happy to accompany guests and do a bit of interpretation of the environment to add a bit of enrichment to your walking experiences.
But, if all you feel like doing after a challenging first few day of UnderDownunder is to relax, just out the door from Cradle Mountain Lodge where the tour will be accommodated are a number of short, delicious excursions that allow one to sample waterfalls and rainforest.
Whatever your inclination, as long as the weather is not totally against us, we are confident that you will come away from Cradle with a deep appreciation of the special nature of this beautiful place.
PS: If you'd like to have a look at the walks we've done the past couple of days you can look here and here.