Secret (Men's?) Business Now Made Pubic … er … Public
Gentlemen of a certain age may remember the phrase "a little dab'll do ya". It was used to advertise Brylcream back in the day. This phrase popped in my mind today when I was using a little dab of my new best cycling accessory. Here it is: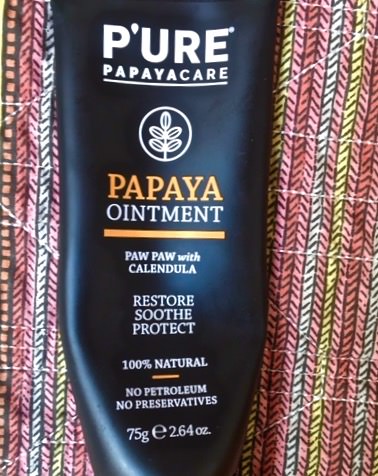 Backstory: recently I was having serious issues with my perineum. So serious I was starting to wonder if I could continue riding my bike. So serious I saw my doctor, had a scan done and went back to the doctor. After reading the report she thought the only way to solve said problem was to have it excised.  So I visited a surgeon. Thankfully he suggested an alternative course of action. ( I feel so much better now!) A bit of time off the bike and intensive use of an antibiotic cream and the P'URE Papayacare – which I was put onto by another health professional, who is also a serious cyclist – settled things right down. It is my "prevention is better than a cure" go to cream.
Anyway, I'm fully enjoying my riding again, diligently applying a little dab of the papaya ointment before the chamois cream goes on, and then reapplying after my post-ride shower. I haven't had even the slightest problem now for the last 1750 kilometres of riding. In that time Dianne and I have had a trip up the east coast with the bikes, and over to the west coast twice. Over the moon! I think I'm cured – and relieved to have avoided the knife and potential scar tissue issues in a most sensitive area. To sum up, I think this stuff is so good I thought I'd share it with a wider audience. IF you sometimes get a little sore and irritated in your nether region, I suggest you get a tube of this stuff. I won't go on another cycle tour without it!
Some images from recent rides
So, back to what we're all on about: being on the bike in beautiful places. The weather in much of Tasmania has been pretty unsettled the past couple of weeks, being dominated by a low pressure system hanging off the east coast of the state. The one place that looked good a week ago was the wild west. Dianne and I duly packed the camper and headed over that way. Here's a hexadactyl handful of photos from our trip: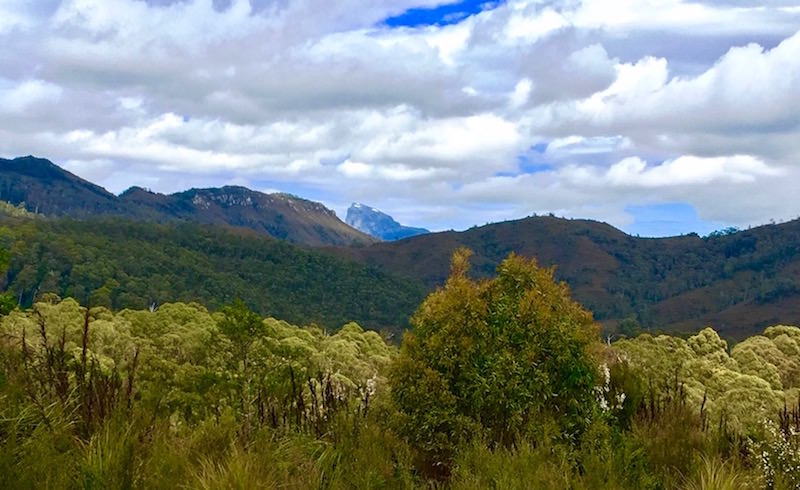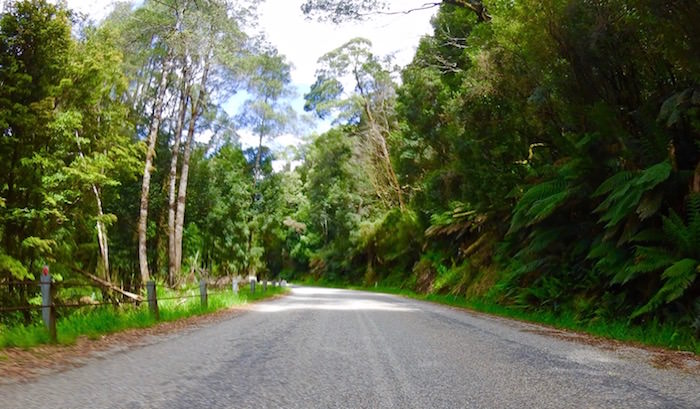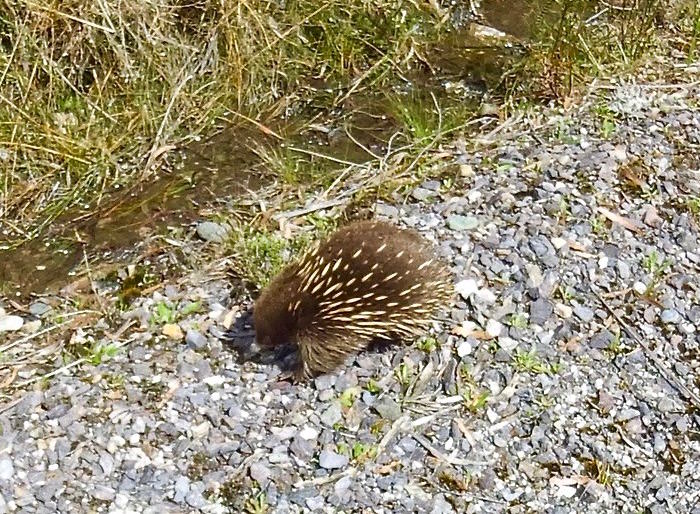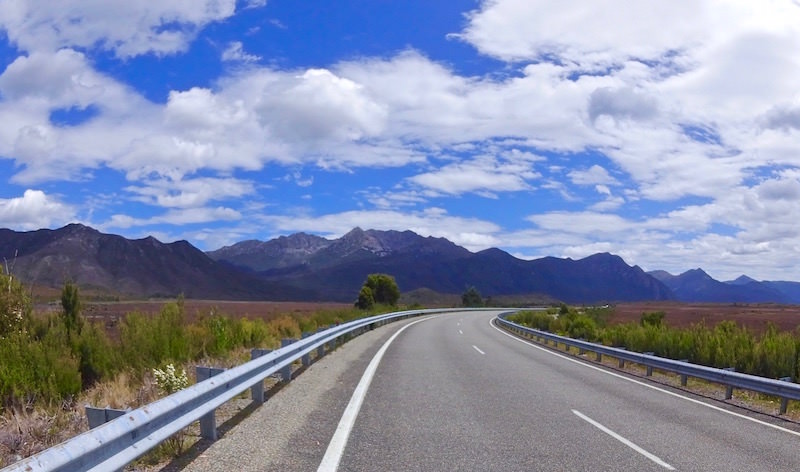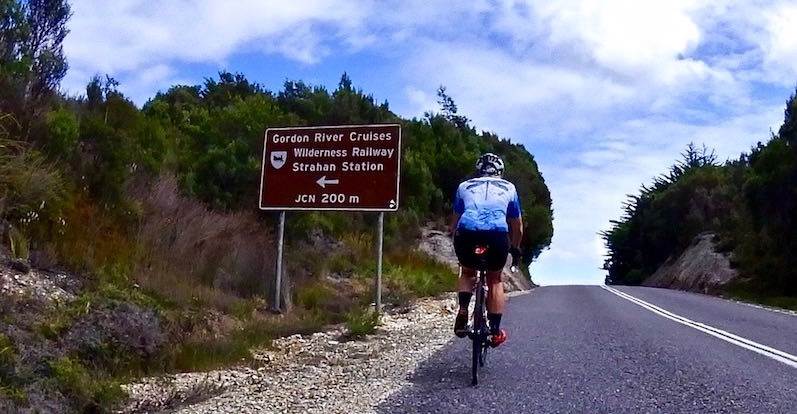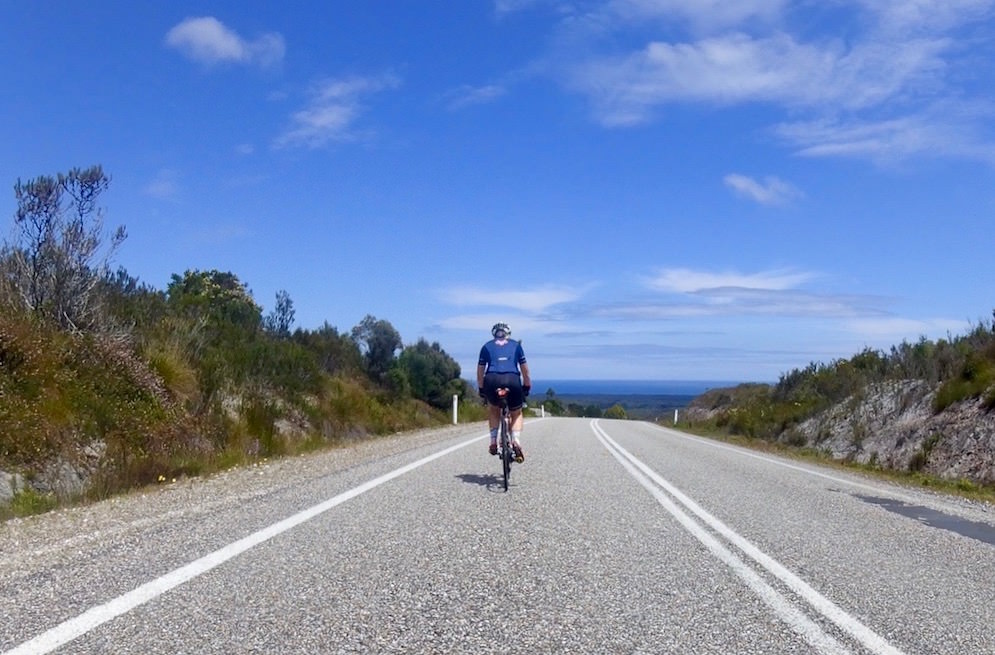 If the roads look empty … well, they are! Admittedly, I've chosen my moments to take pictures but in fact most of the time away from our population centres and the main highways along the north coast and through the midlands between Launceston and Hobart the roads ARE mostly quiet.
Side attractions on the coast
If the cycling isn't enough, the west coast is steeped in pioneering history. We didn't partake of any of the off-bike pleasures on this trip but did take a few photos of some of the attractions. Queenstown, a former mining powerhouse and gateway to the west coast, is the main base for the West Coast Wilderness Railway, which has a pretty good cafe. Here's a photo from inside the station: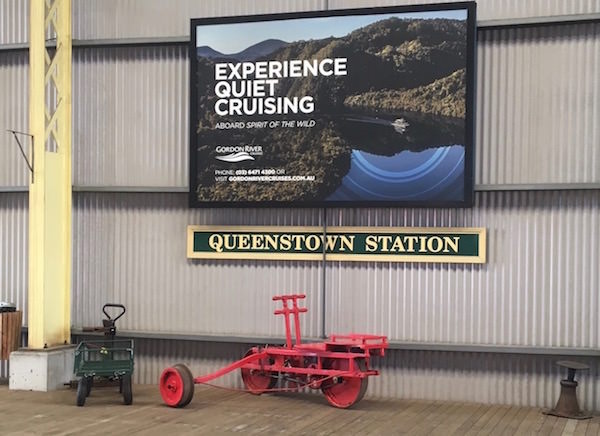 Zeehan, once the third largest city in Tasmania and nicknamed "Silver City", is another town steeped in history. Dame Nellie Melba once performed in the Gaiety Theatre. It's a pretty sleepy place now but there is a magnificent mining museum, housed in the old School of Mines and Metallurgy building. Unfortunately the board in charge of the place in their (lack of) wisdom has recently upped the admission price to a pretty steep $25. Consequently not many people bother going in.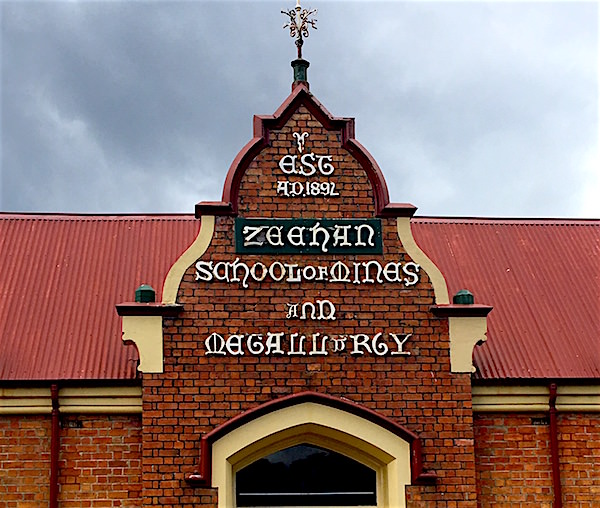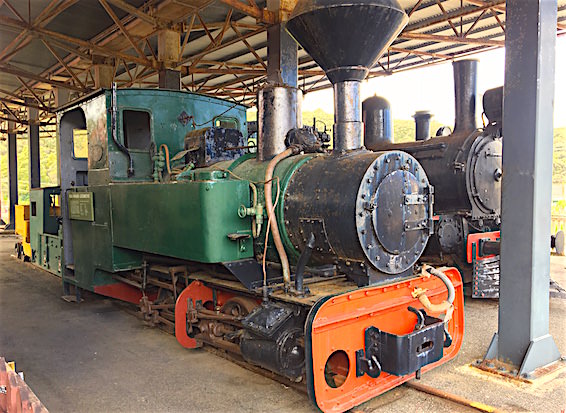 Strahan is the new "boom town" on the coast. This boom has nothing to do with mining, all to do with the Tasmanian Southwest World Heritage Area – in particular, cruises up the Gordon River and, to a lesser extent, the other end of the Wilderness Railway. It's also rich in convict history and associated closely with Huon Pine, one of the world's best boat-building timbers.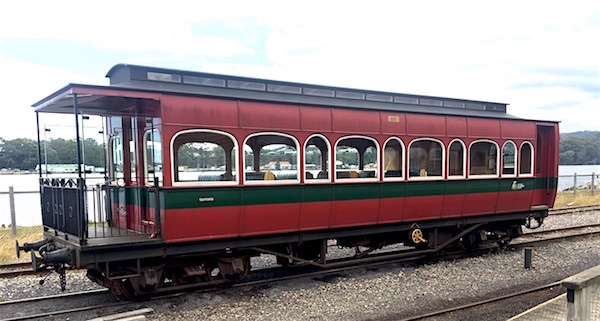 This punt is a typical example of the sort of boat used by "piners" to gather Huon Pine on the west coast rivers including The Franklin and Gordon Rivers.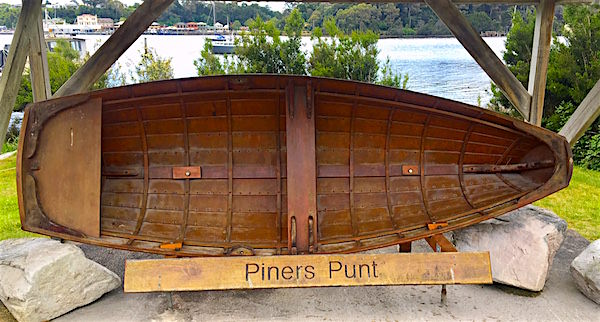 Back home and the bliss continues
We've been home from the coast for a few days now and got caught up with jobs (sorry to use a four letter word), reaped riches from the garden and done a couple of rides while dodging showers. Today was the first day of summer and absolutely gorgeous. The roads of Hobart and its hinterland were teeming with cyclists. Dianne and I did a short but hilly ride so we could join some other cyclists for a pre-Christmas barbecue lunch. Here's where we went and here's a photo from the Mt Nelson Signal Station: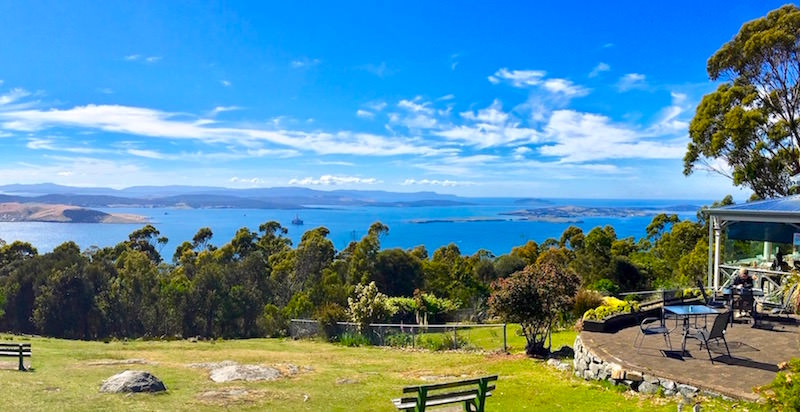 It's meant to be wet tomorrow, but you never know: we might be able to sneak out for a spin somewhere!