Todays ride was 89km with 1187 vertical metres of climbing from Dinant to La Roche-en-Ardennes. The day begin with a rapid climb out of the Meuse River valley; over 150m in the first 7 km.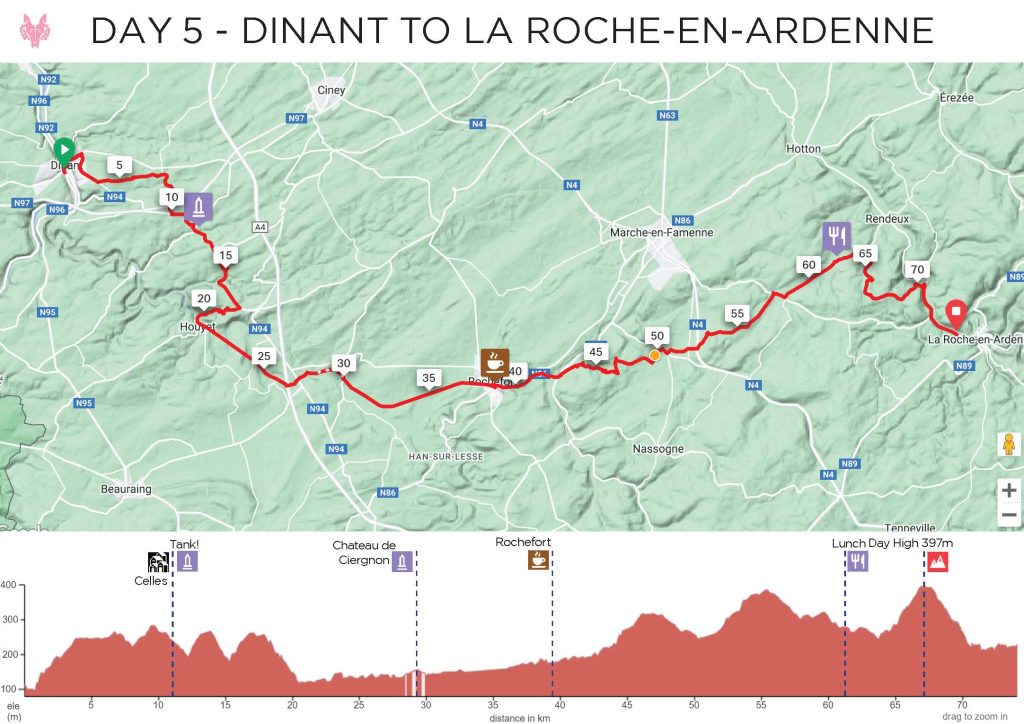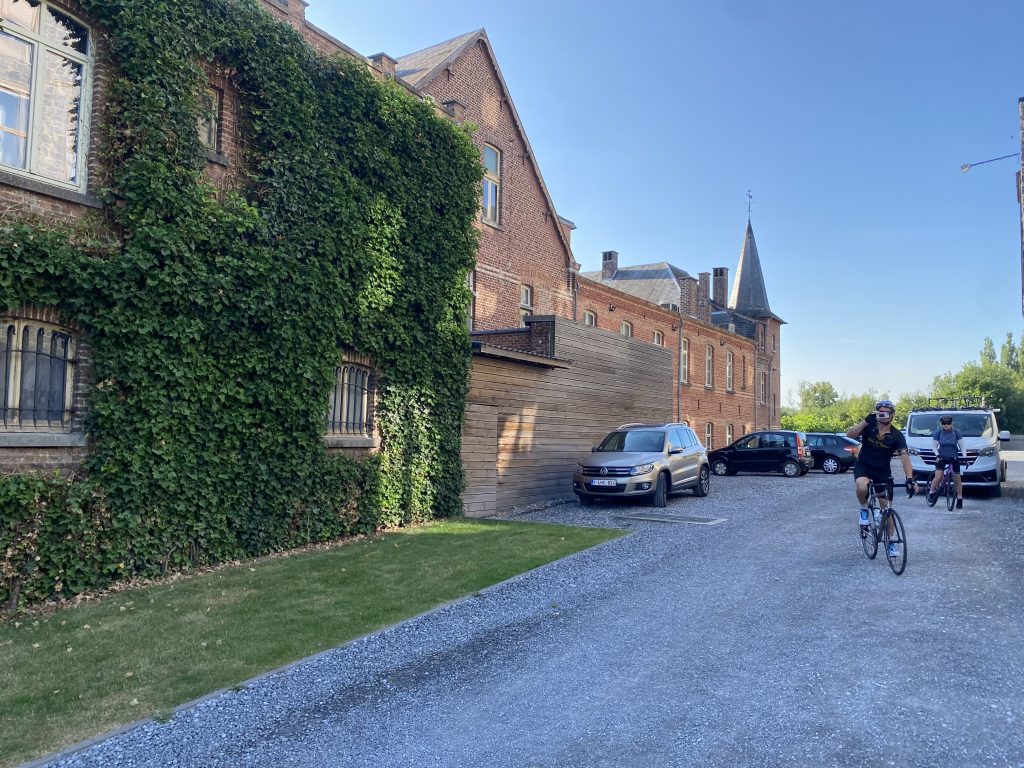 At around the 10 km mark, we rode through Foy with its famous church. A beautiful little village, which was the limit of the German advance during the Battle of the Bulge in 1944.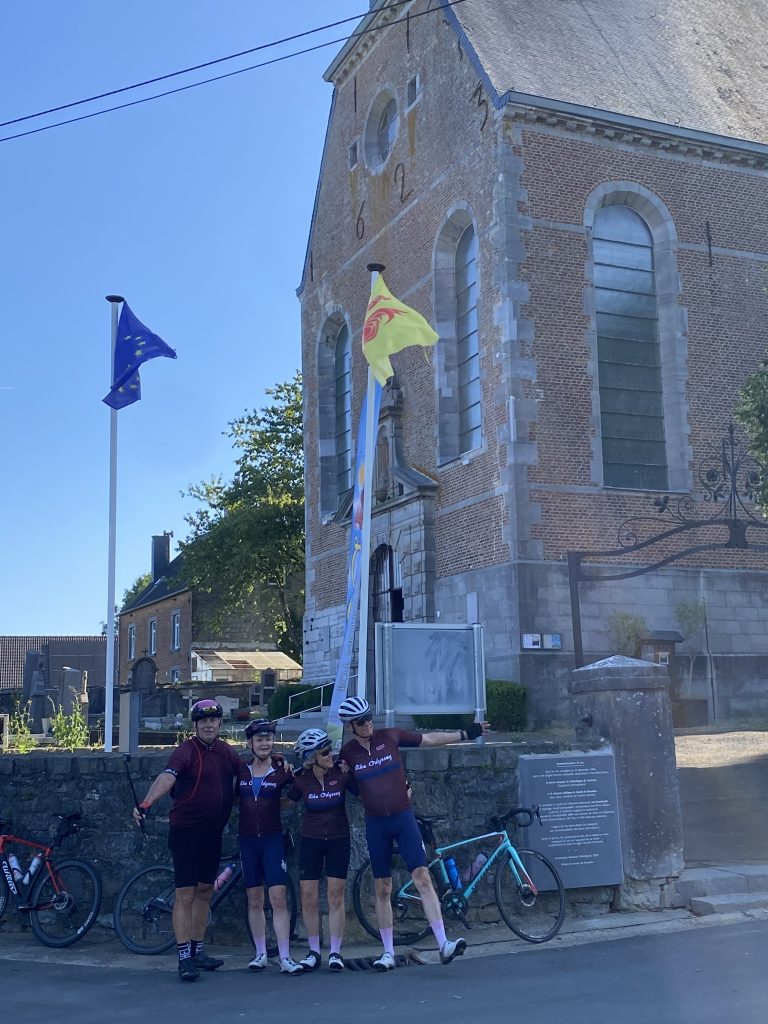 A little further down the road, we came to the village of Celles which had a German panther tank, recovered after the war. The story goes that on the 24th of December 1944, the advanced column of Panther tanks approached the junction of the N510 road with the N48. The Germans asked at the Cafe 'Pavillon des Ardennes' if the road to Dinant was open and whether vehicles had been using it recently. Marthe Monrique, the cafe owner, lied and said that it was mined and dangerous so the Panzer V commander decided to go through the fields. This Panzer V Ausf. G was the lead tank. It drove over a mine and was put out of action in the field below the Chateau Acteau. The Germans stopped their advance for a while. After the war, Marthe Monrique became known as the woman who stopped the tanks and was granted 'salvage' of the Panther Tank and had it moved to where it sits today outside the 'Le Tank' Cafe in Celles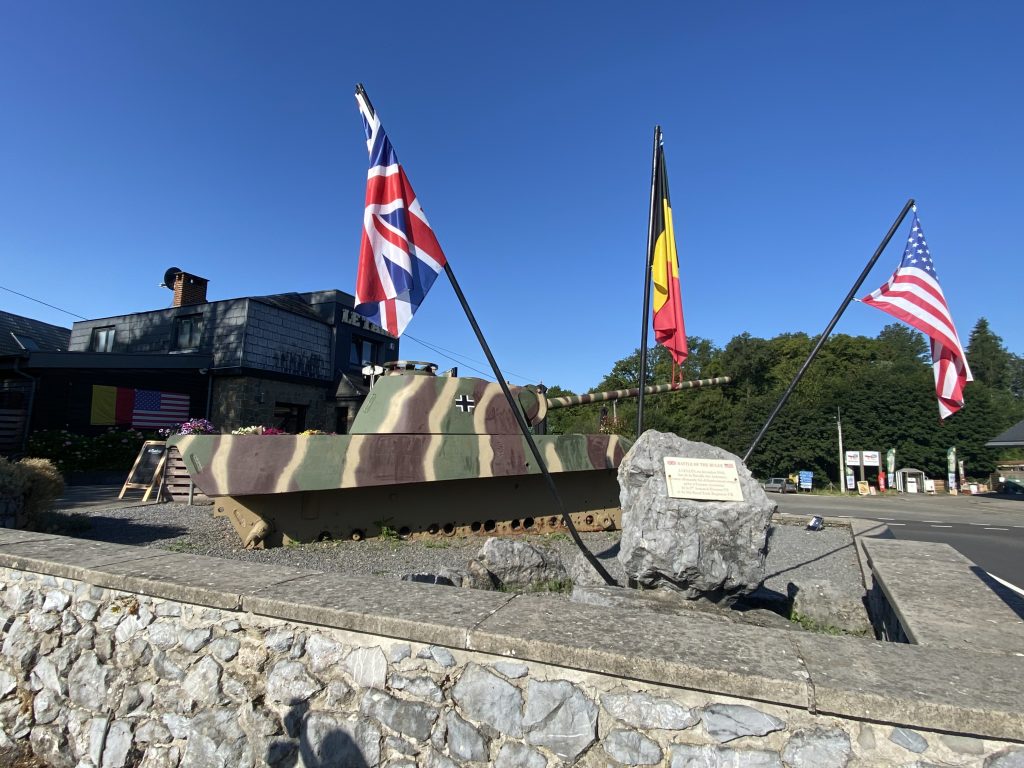 After Celles we took some sweeping downhill runs through the Park les Vallées till Houyet where we joined a bike path to Rochefort.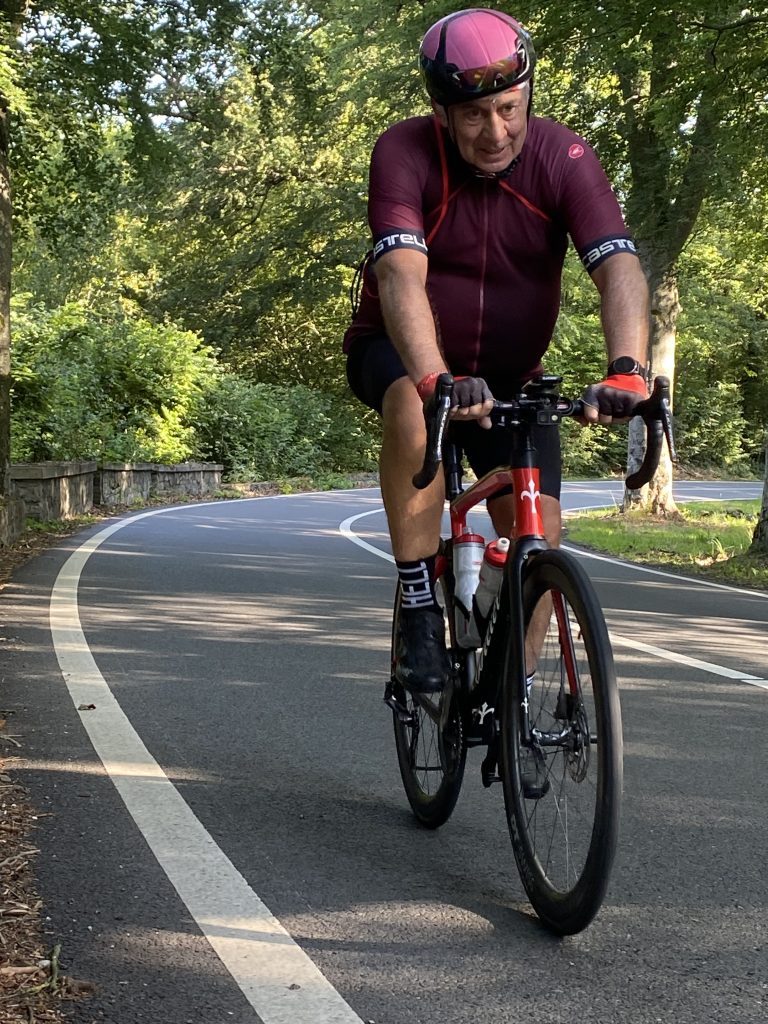 A pastoral idyll on the banks of the River Lomme, Rochefort is a medieval town that has retained much of its beauty and charm, despite being the site of frequent conflicts, notably during the French Revolution and Second World War. Rochefort's Rue de Behogne is the main hive of activity in town and leads up to the ruins of Chateau Comtal, a medieval hilltop castle. It is also famous for its dark and sweet Trappist beer produced in the local abbey and was responsible for the best hot chocolate of the trip … so far! (it stayed that way!)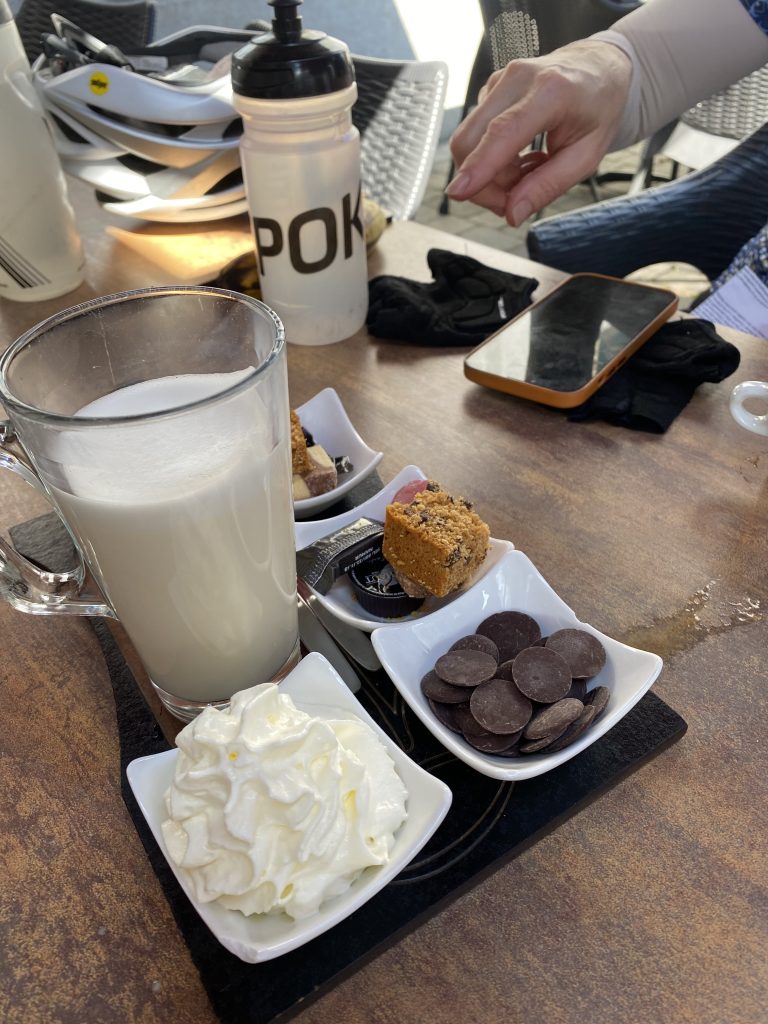 The rest of this morning's ride was simply stunning. Rolling farmland country with some tough climbs as the heat also climbed, but some beautiful fast downhill sweeps made it well worth the effort.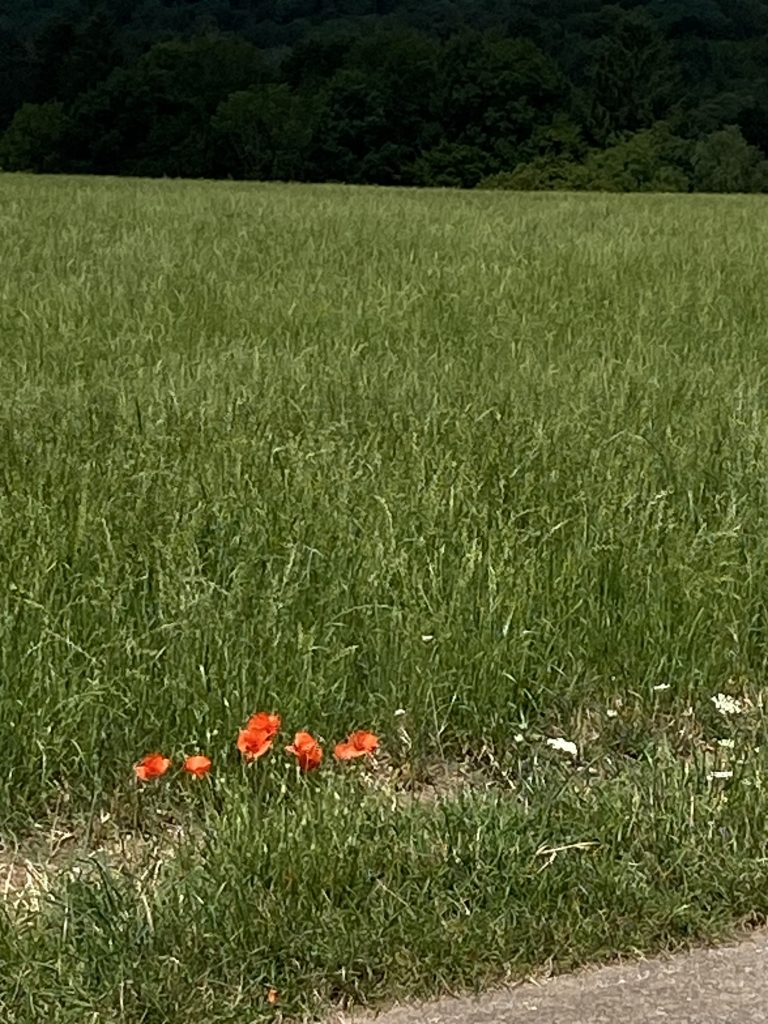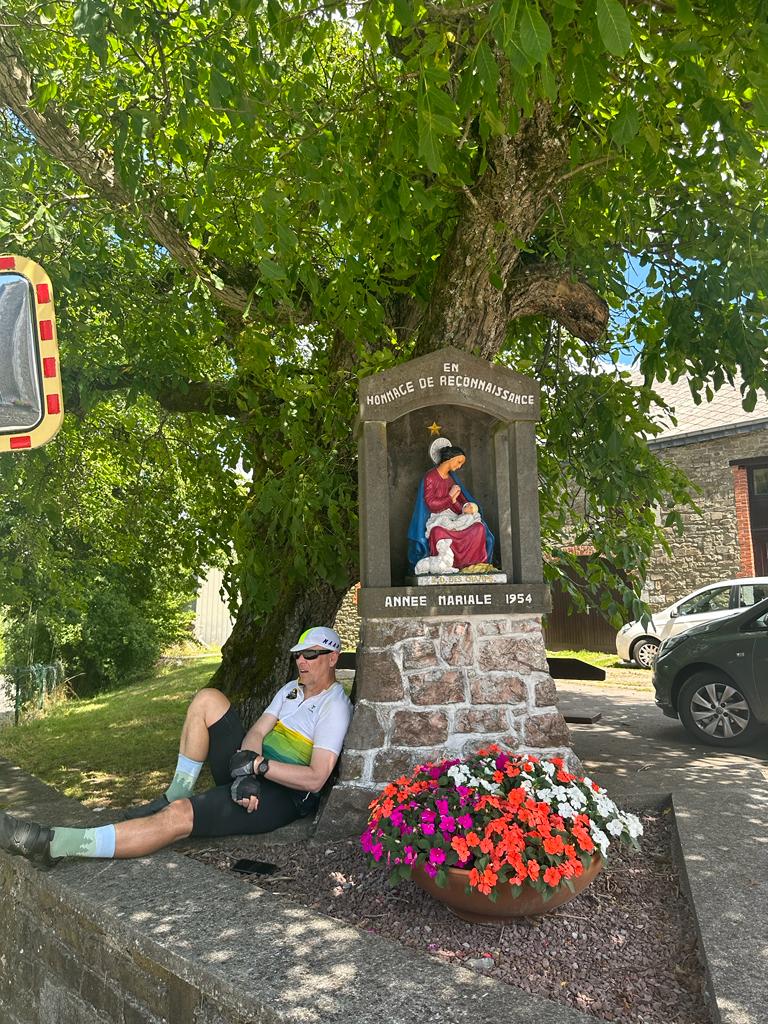 The afternoon ride continued with more of the same.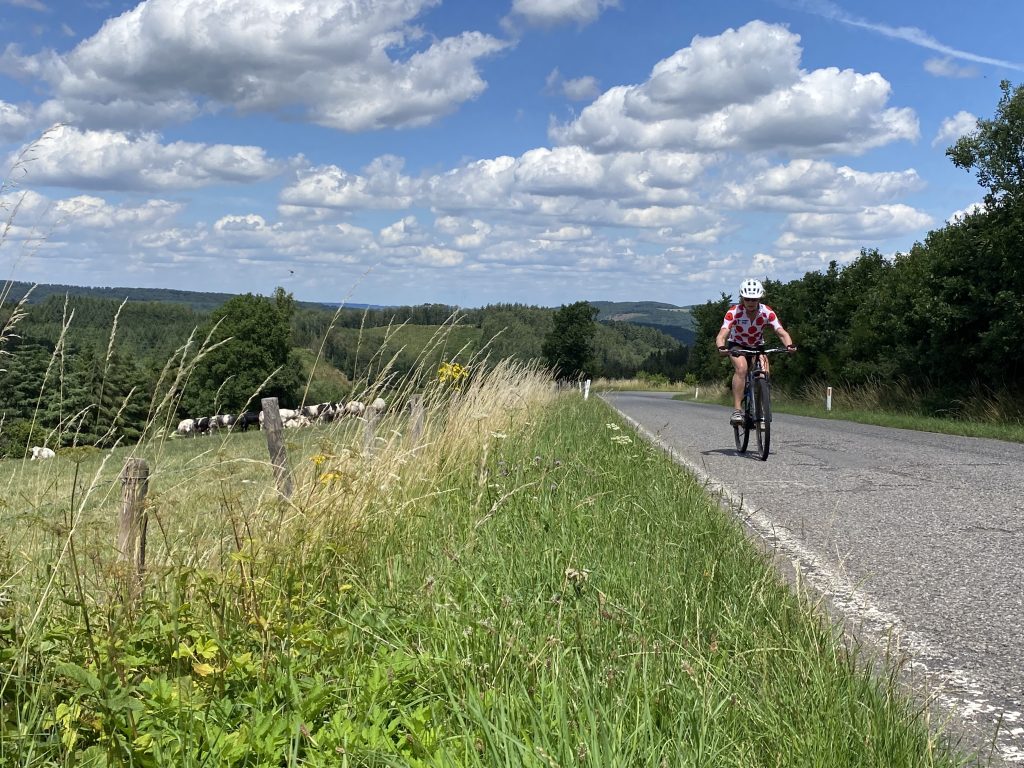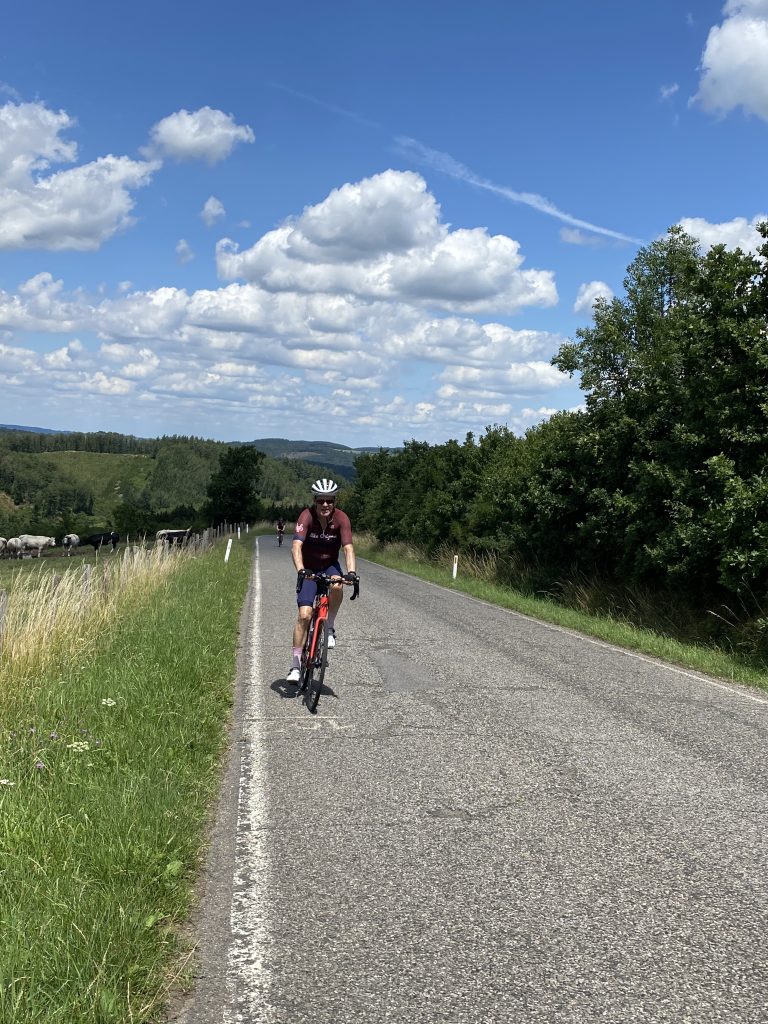 I decided to do some extra kilometres towards Holten, but the road quality was pretty bad and the traffic was building, so I turned around and returned to our hotel, La Claire Fontaine located just outside of La Roche. The view from my balcony was beautiful and the meal was one of the best we had had, but the hotel was undertaking some restorations and renovations, so the next Allies Odyssey will be in for a treat when they stay here.