Today's ride was 101 km with 1125 vertical metres of climbing as we travelled along the border between Luxembourg and Germany crossing the border several times whenever we crossed the River Our. Today's personal goal was to achieve 100 km so I had to find some extra km along the way. Hence, I left the group early to get to the coffee stop and retrace my steps to join the last rider in.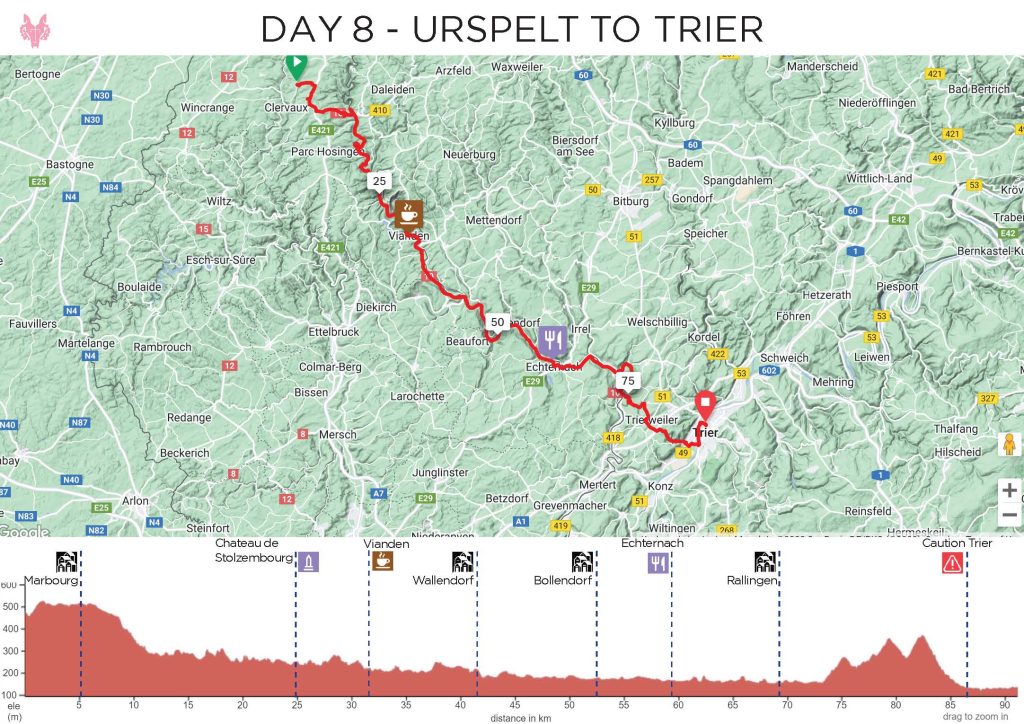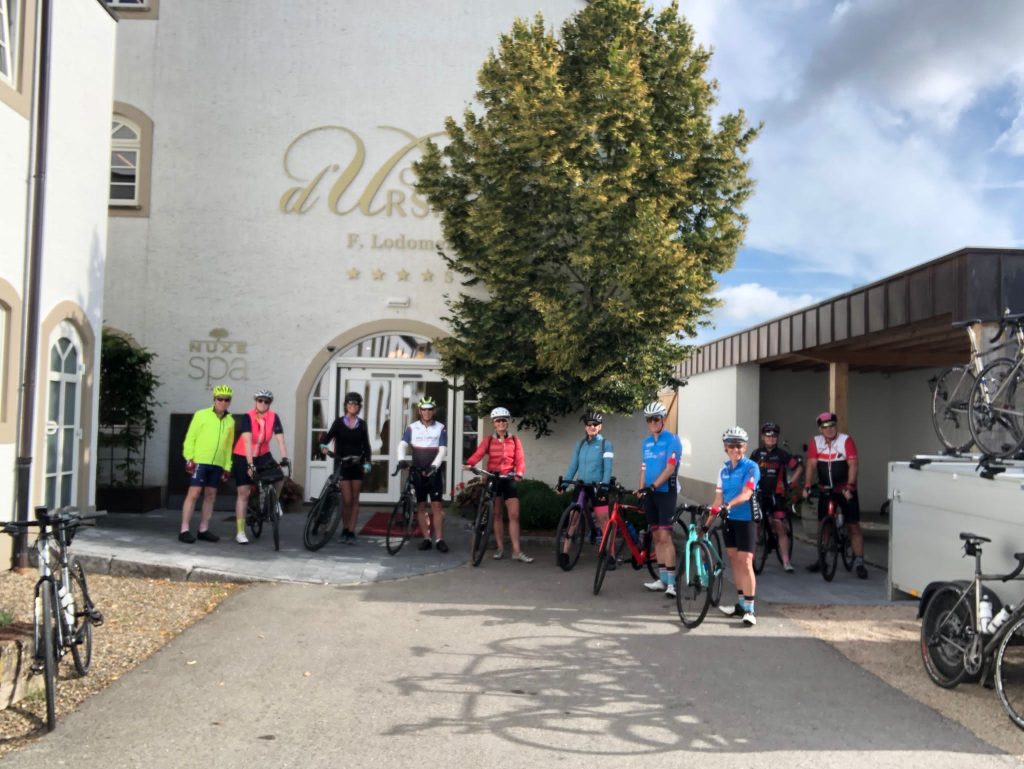 Coffee was in the beautiful town of Vianden which hosts Victor Hugo's museum and house and has a magnificent castle on the top of the hill.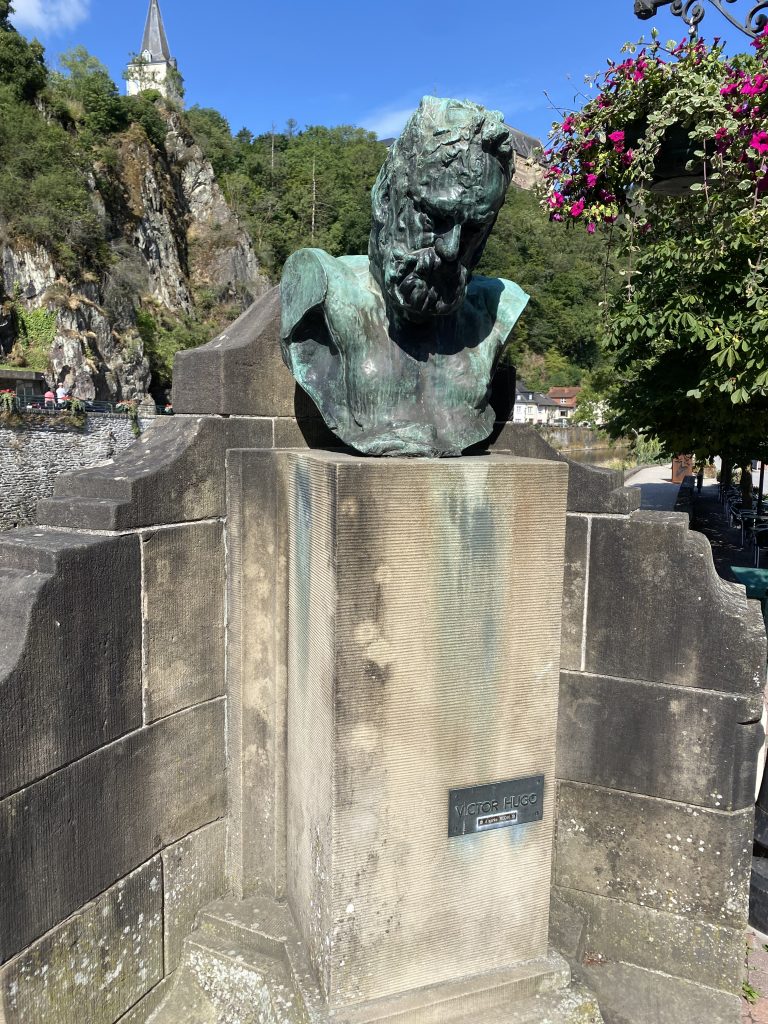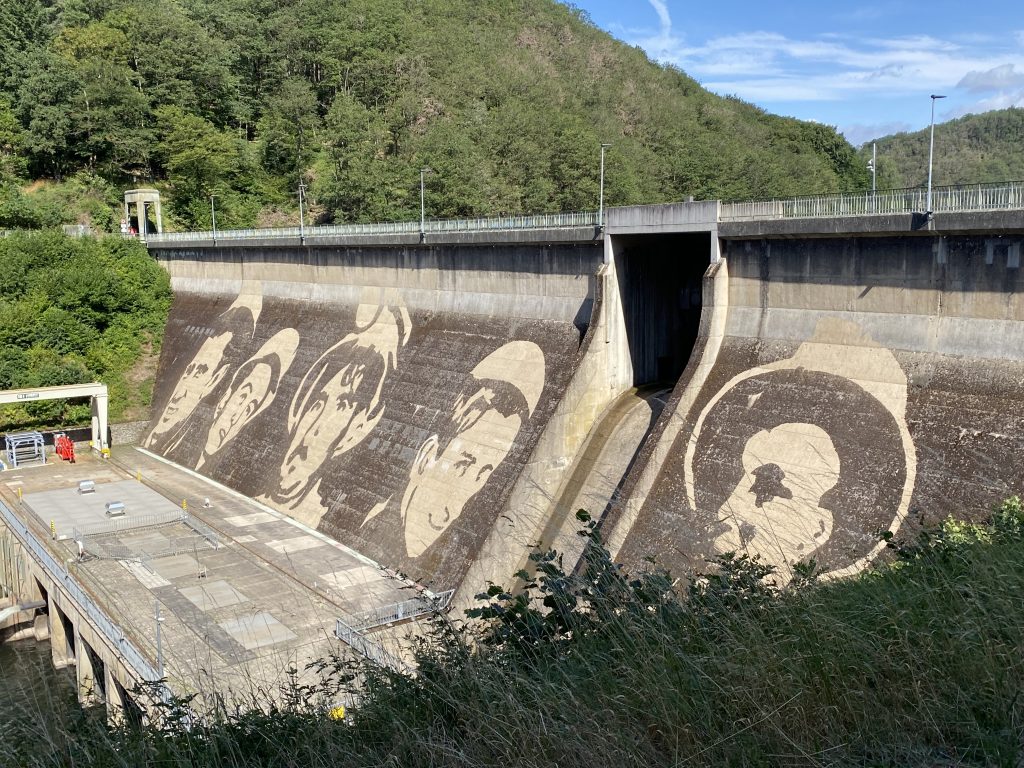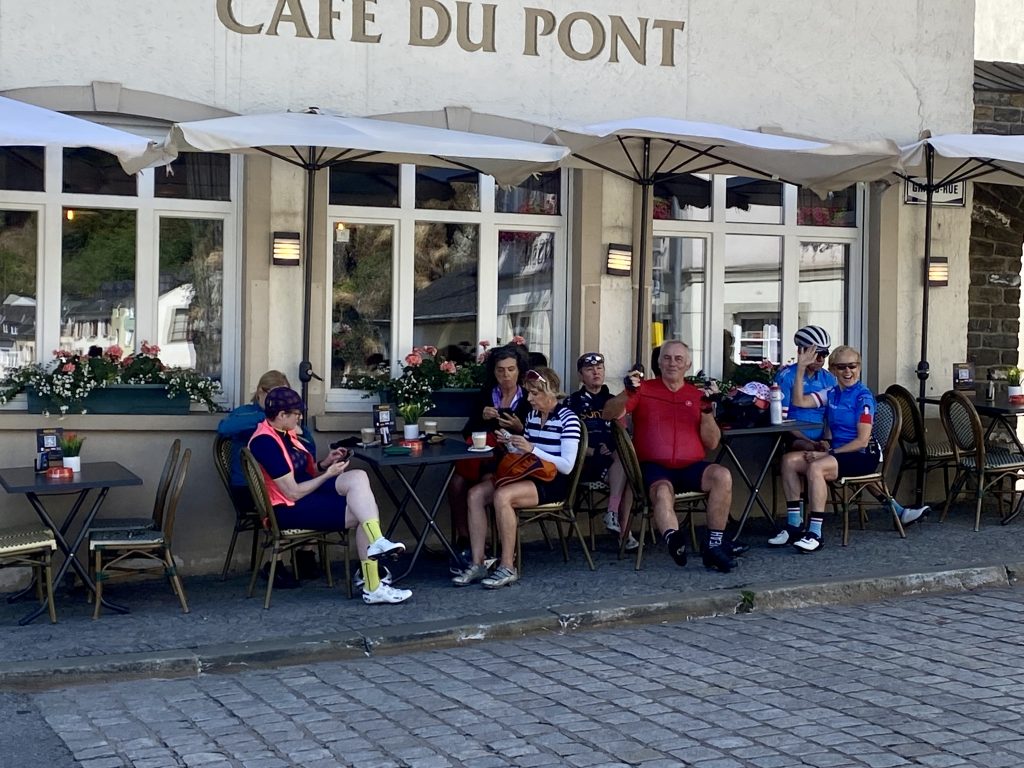 Lunch was another 27 km on in Echternach-Lux with its medieval churches, town hall and walls. We got there on the so-called piste cyclable des Trois Rivières, which took us along beautiful countryside roads, passing medieval villages and hamlets. In Echternach we stopped at Una Astoria Pizzeria for some excellent pizzas.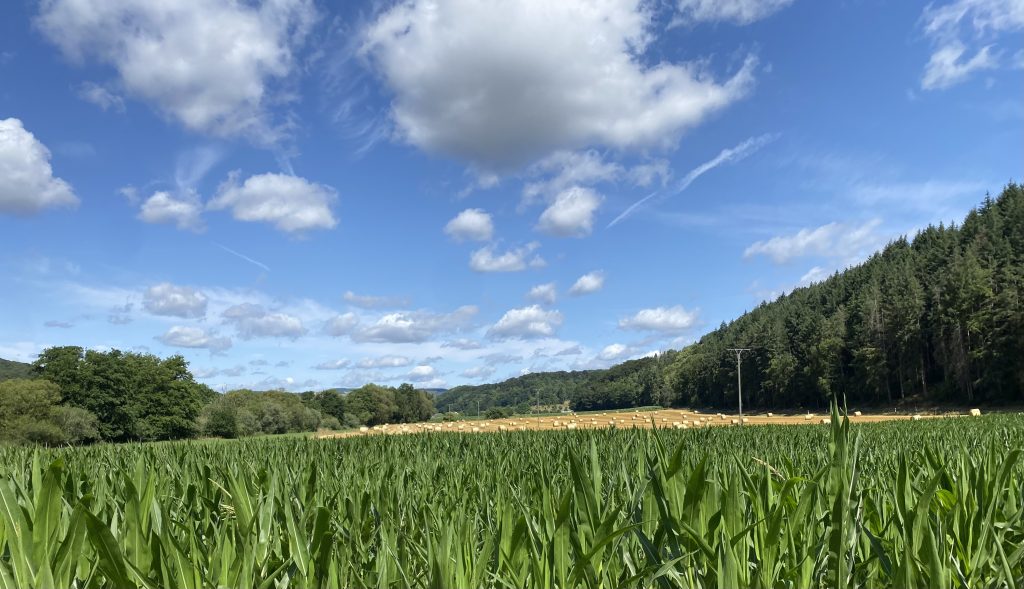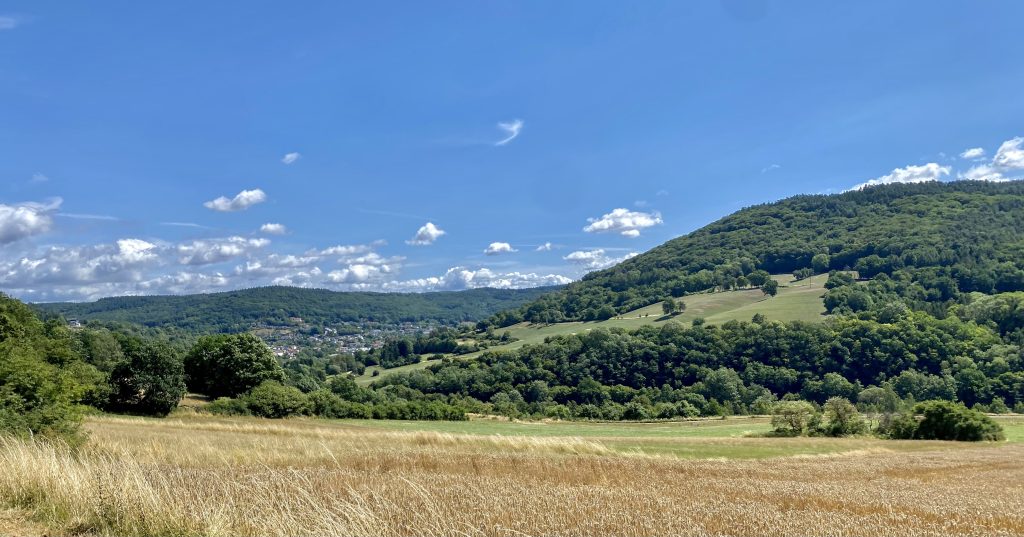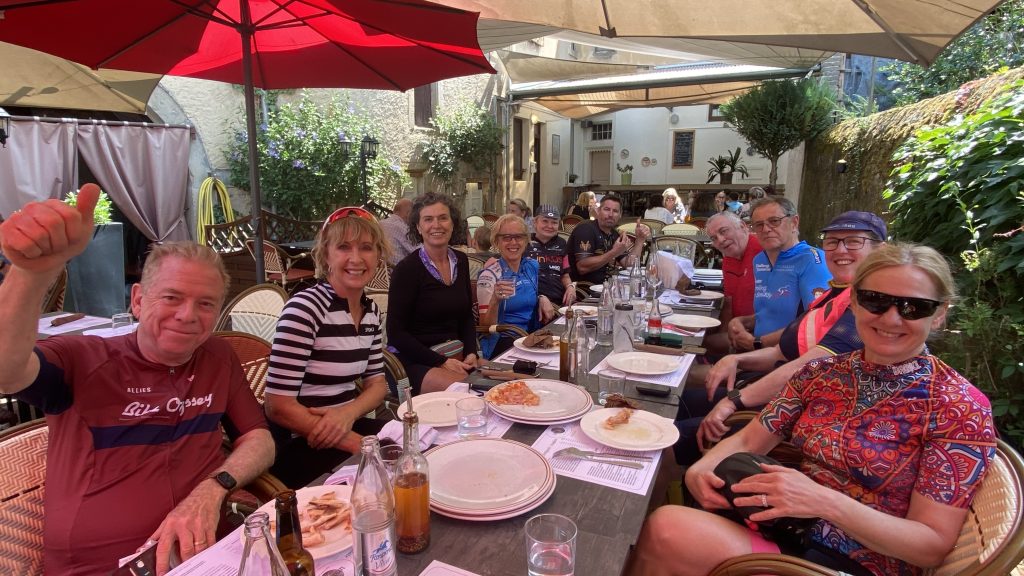 From lunch, we were offered a shuttle into Trier for those keen to have more time to explore this magnificent town. For the rest of us, it was ride on… we will cross the border and enter Germany in Rasport and the last 20 km are scenic with rolling hills all the way to Trier, one of the most important and ancient cities in Germany.  
Im not sure 13-15% gradients are rolling 😳but Trier is stunningly beautiful and Gab gave us an excellent lecture on both the history of the city, and the way the Romans found new cities.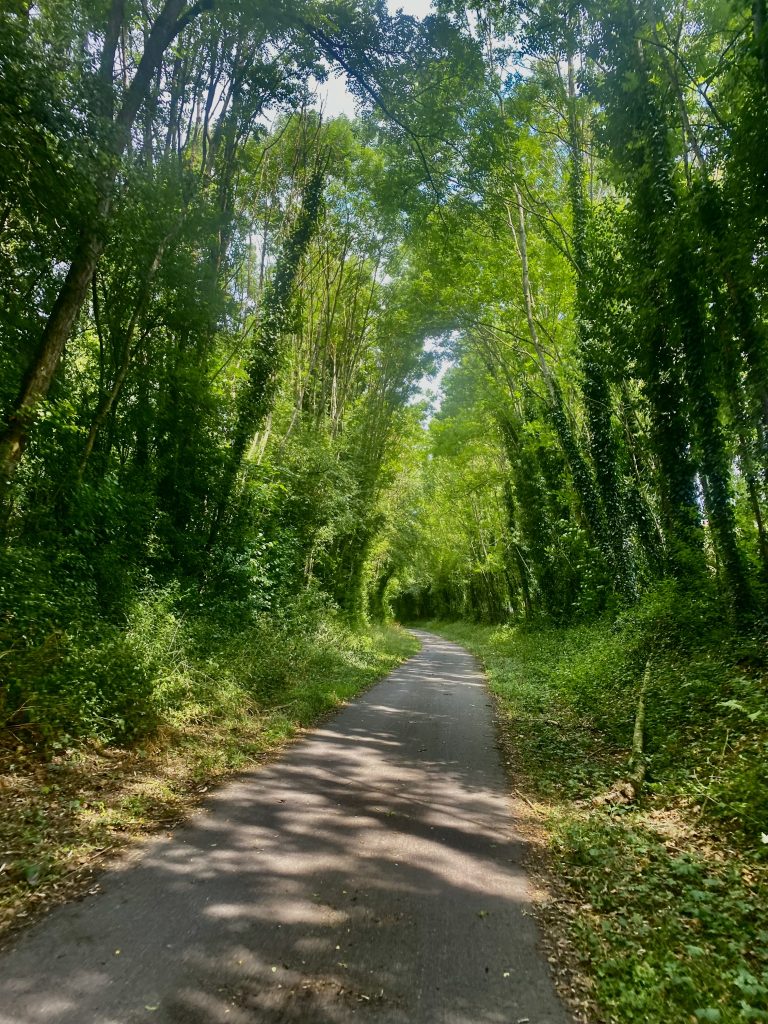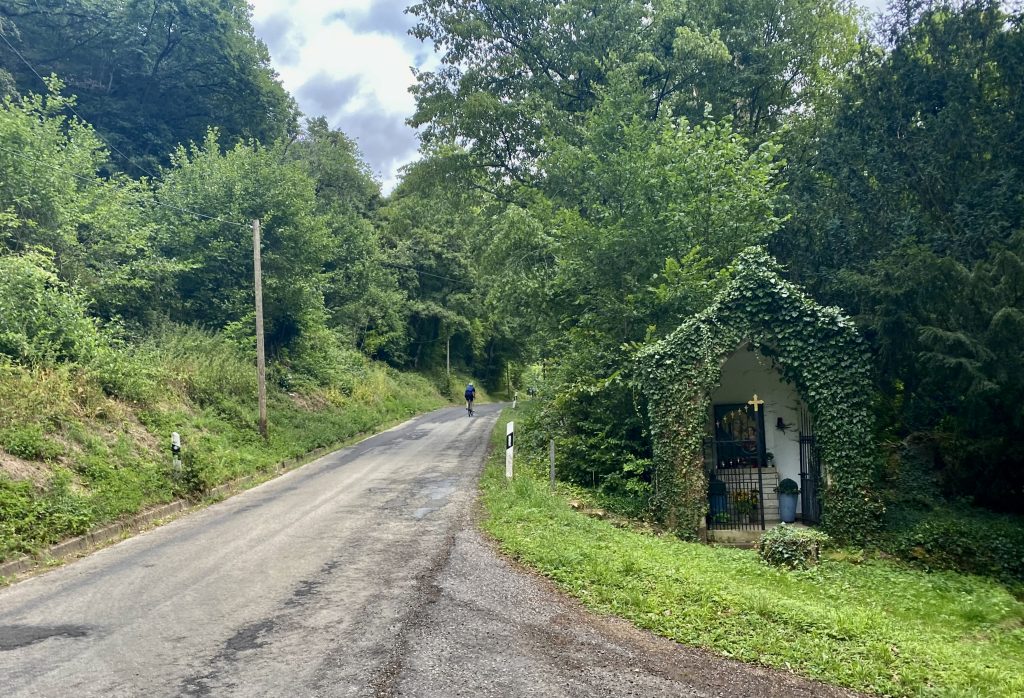 Trier
With an astounding nine UNESCO World Heritage sites, one of Germany's oldest cities shelters the country's finest ensemble of Roman monuments, among them a mighty gate, amphitheatre, elaborate thermal baths, imperial throne room, and the country's oldest bishop's church, which retains Roman sections. Architectural treasures from later ages include Germany's oldest Gothic church and Karl Marx's baroque birthplace. 
Two of these included:
Porta Nigra
Trier's most famous landmark, this brooding 2nd-century Roman city gate – blackened by time, hence the name, which is Latin for 'black gate' – is a marvel of engineering since it's held together by nothing but gravity and iron clamps. In the 11th century, the structure was turned into a church to honour Simeon, a Greek hermit who spent six years walled up in its east tower. After he died in 1134, he was buried inside the gate and later became a saint. 
Konstantin Basilika
Constructed around AD 310 as Constantine's throne room, the brick-built basilica is now an austere Protestant church. With built-to-impress dimensions (some 67m long, 27m wide and 33m high), it's still the largest single-room Roman structure in existence. Its organ, with 87 registers and 6500 pipes, generates a seven-fold echo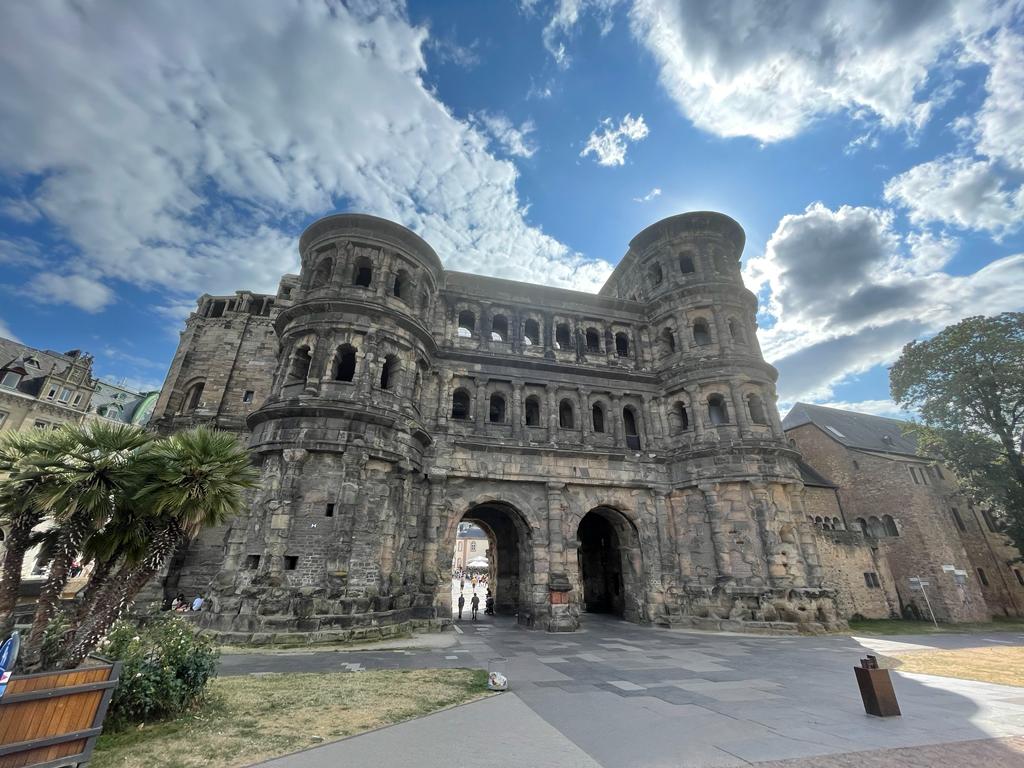 Finally, at dinner, Max took us through the development and different quiet types of wines within the Moselle and Rhine regions. I can't remember their names, but they were quite distinctive and nice.