Today's ride was 101 km with 1603 vertical metres of climbing as we crossed from Belgium into Luxembourg. I had to spend some time recharging the e-bike and used 110% of the battery power.
The last of a 5 day stretch before our rest day in Urspelt was a warm and tiring day, especially after lunch. We got away earlier at 8 am and we rode up to the coffee spot in Achouffe before retracing our steps back to the top of what was arguably the toughest climb of the trip. I was trying to ride 100km per day so it meant retracing to find extra km, but there was nothing much flat so the vert metres kept increasing as well. It also meant that I had to find somewhere in town to put some charge into the bike by lunchtime. Hence, other than riding with Justine and Tinker for some of the day, I didn't see any of our group all day.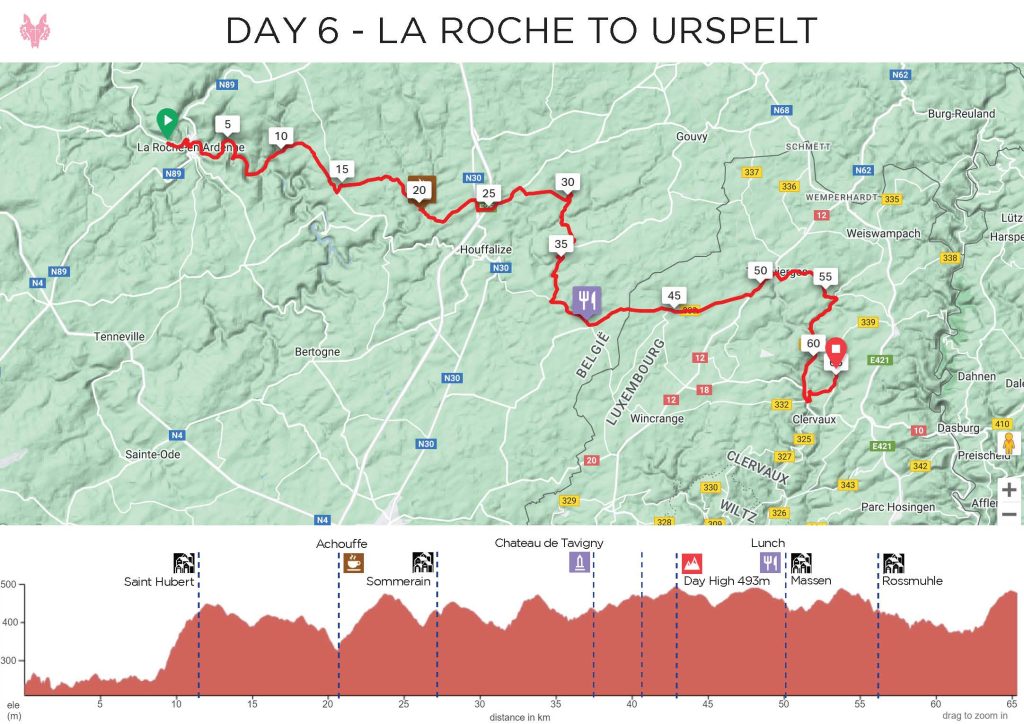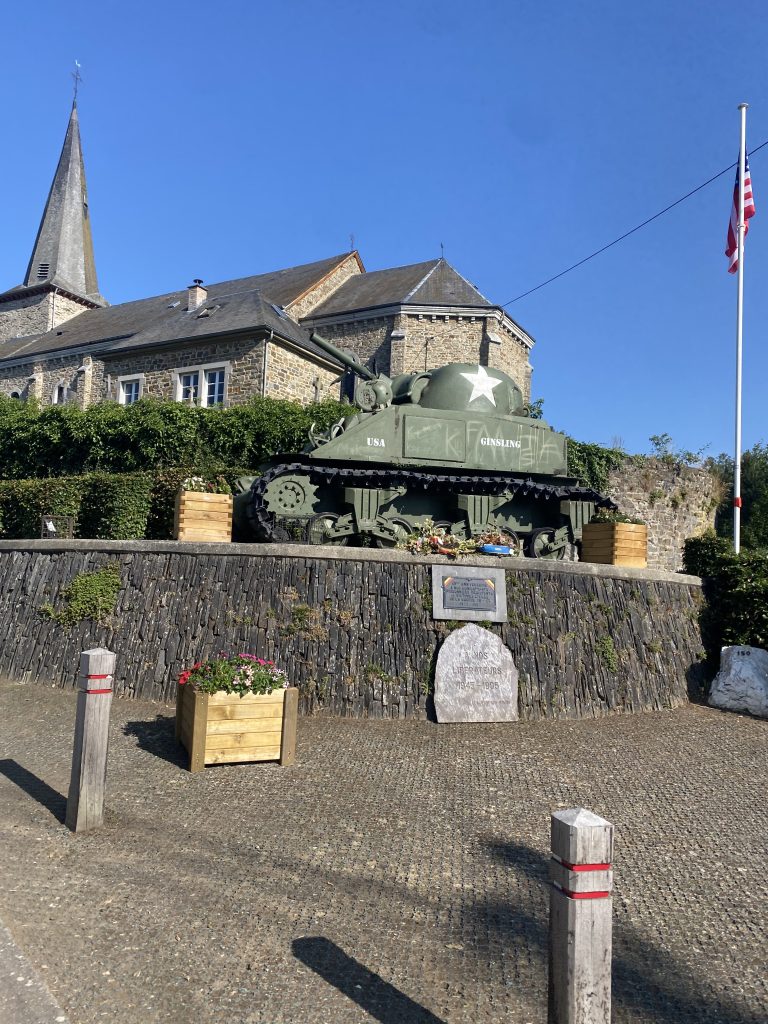 The M4 'Ginsling' located in Wibrin was lost during a fierce battle around the town on 14 January 1945 and now stands as a memorial to the soldiers, resistance fighters and civilian casualties of The Second World War. It is referred to as 'the very unfortunate Sherman' – and if you think about it, this tank indeed has had a fair share of bad luck. Not only is its gun spiked and the glacis cleanly penetrated twice, but literally half of it is missing.
After taking a different turn at Nadrin thinking we could cut back to Achouffe, we spent the next 10 km cycling parallel to the route separated by a national park until we arrived in Houffalize. It was fortunate as it was a very beautiful town for coffee.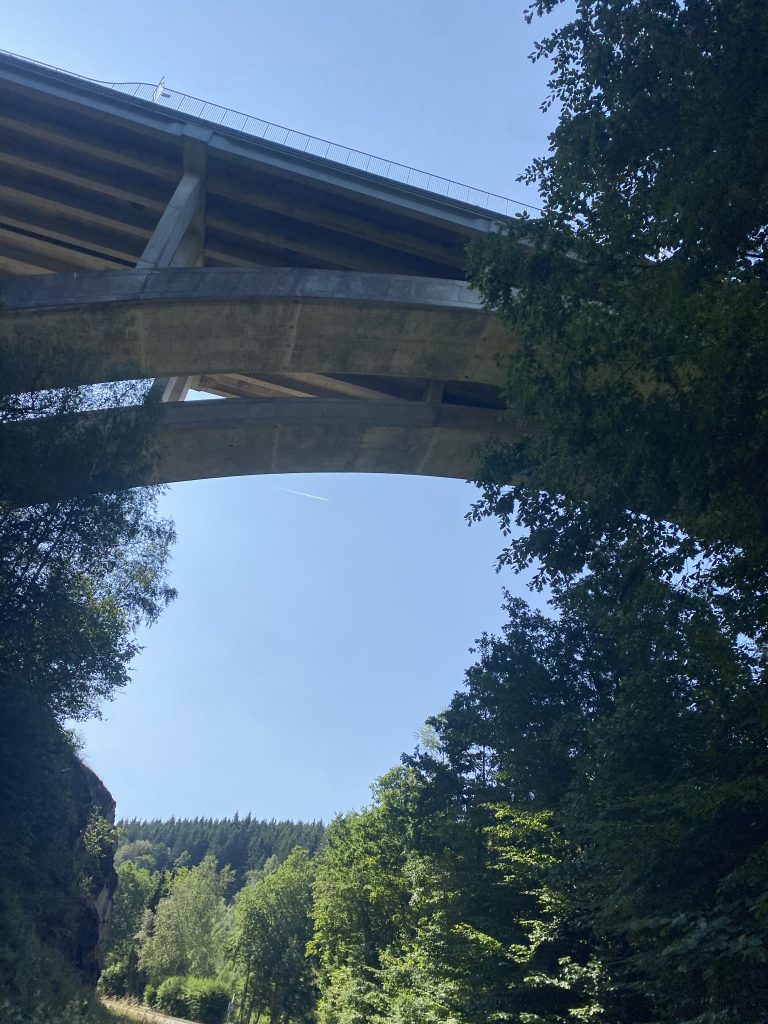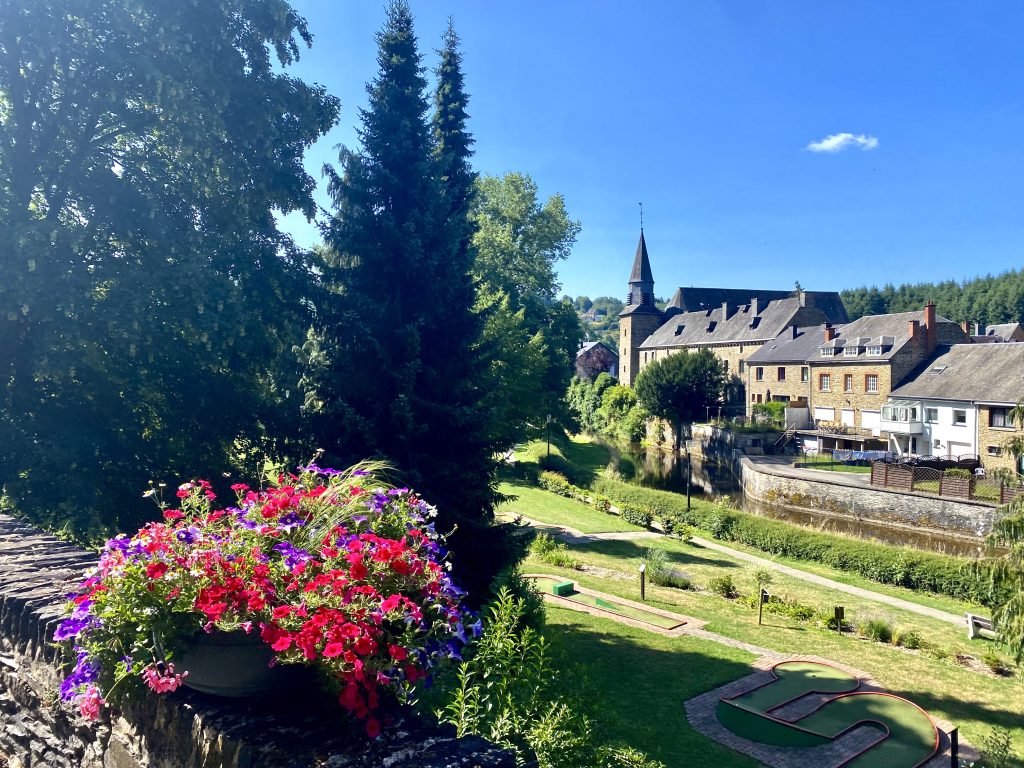 We climbed out of Houffalize and rejoined the route, (thanks Tinker!) and continued towards Troisvierges and lunch. Along the way, we passed a memorial on a quiet backroad to 4 allied airmen whose Lockheed Hudson was shot down in Nov 1944, probably by friendly fire. Unfortunately, this is all too common in war. They had been dropping supplies to resistance fighters at night.
Crossing the border into Luxembourg suddenly meant we were on vastly improved smooth tarmac. But the countryside was still beautiful.
The afternoon was a hot slog with the final climb through road works and busy traffic particularly horrid. Thankfully Mark's Garmin found a new route by mistake and Max has since scouted it for future groups to use. 😊👍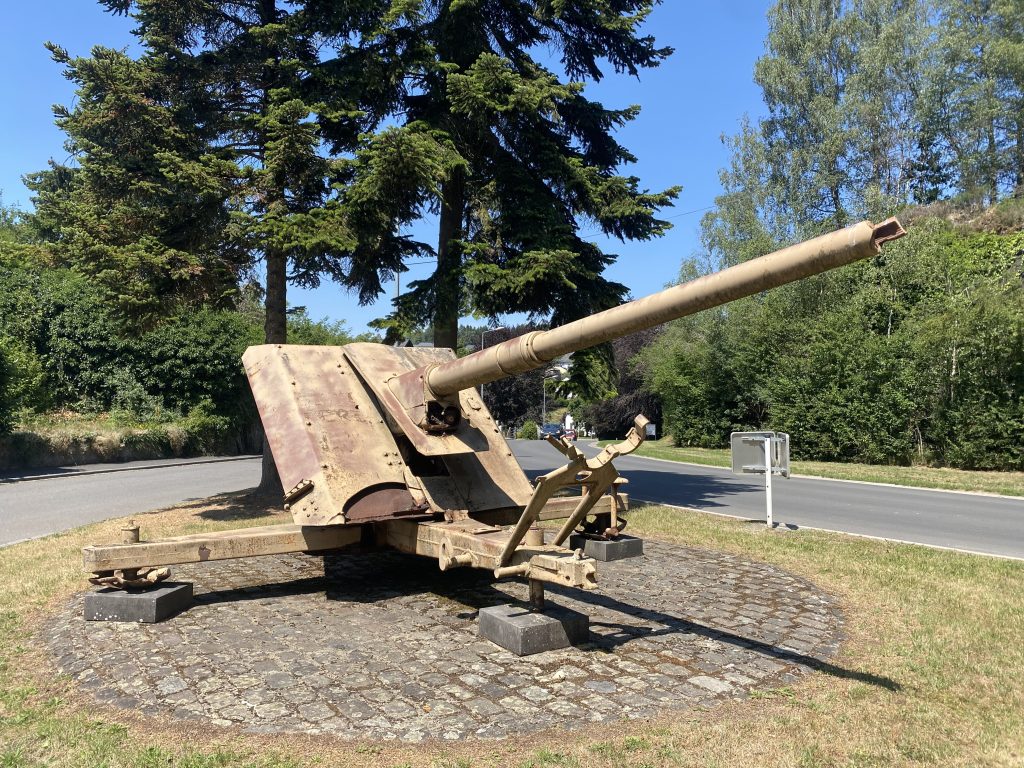 Our Hotel, Chateau Urspelt is simply amazing and a great place for a rest day
July 12 – Rest Day
This morning a group of us went to the Bastogne War Museum which gives an excellent overview of the lead-up to the war and key battles before focusing in on the siege of Bastogne during the Battle of the Bulge. This image shows the direction of battle and the general route we have taken through the Ardenne so far.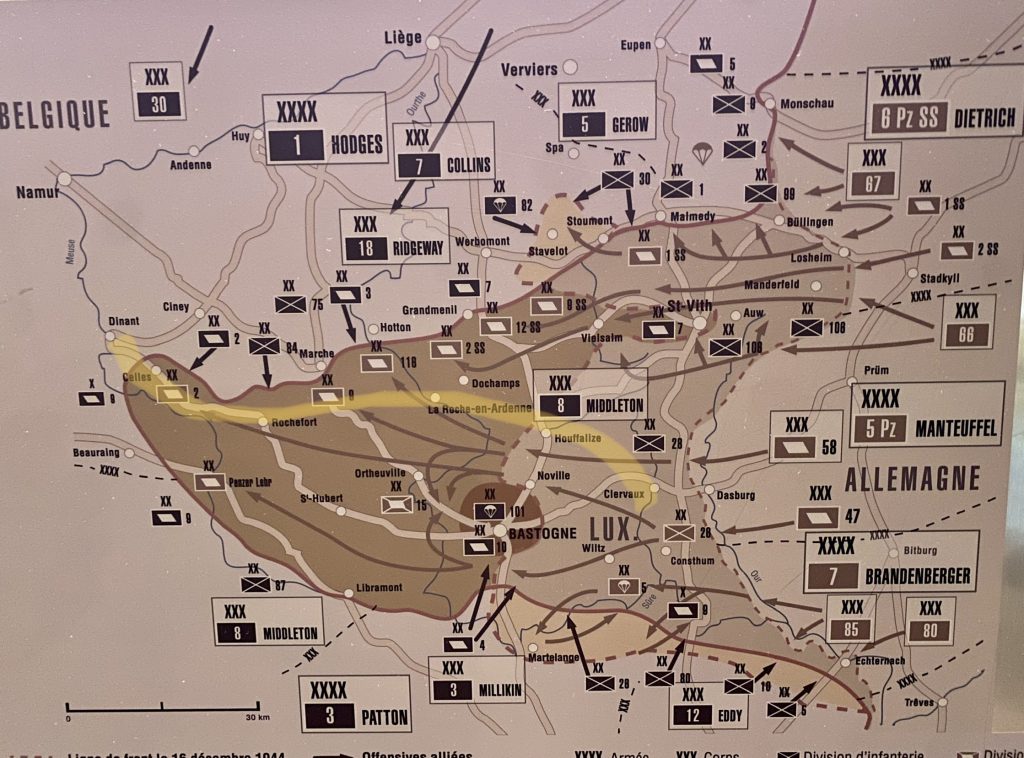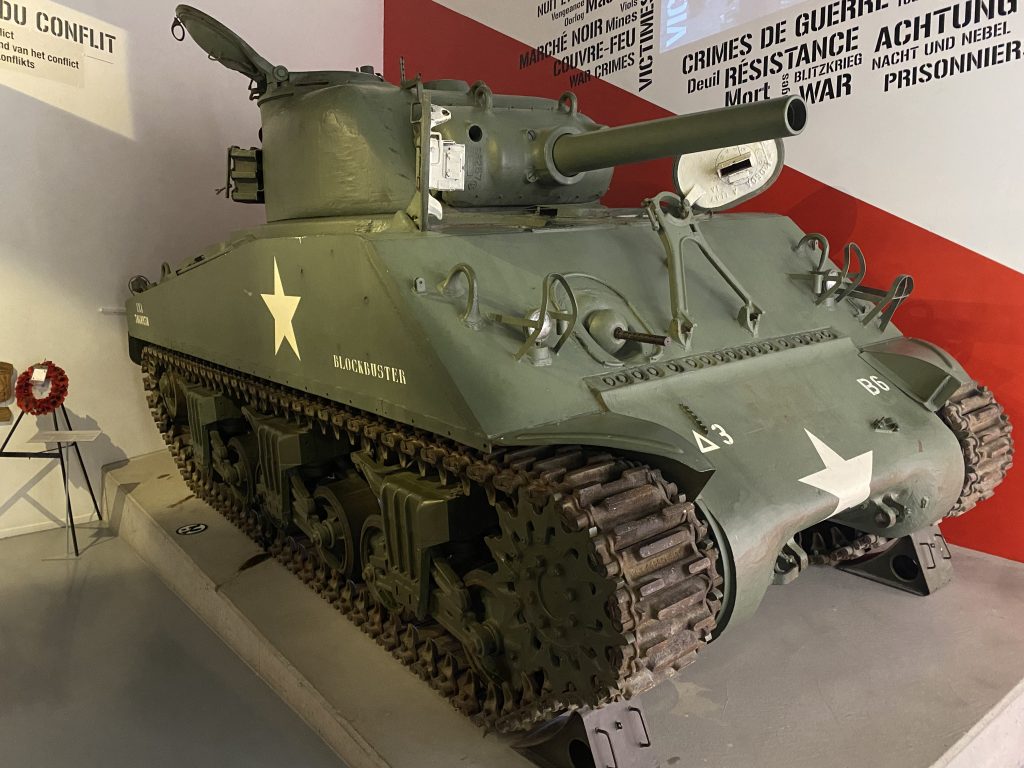 It was well worth the visit!

Meanwhile, Nicole was down in the village of Clervaux spending some time, looking around and enjoying her day off. These are some of her awesome photos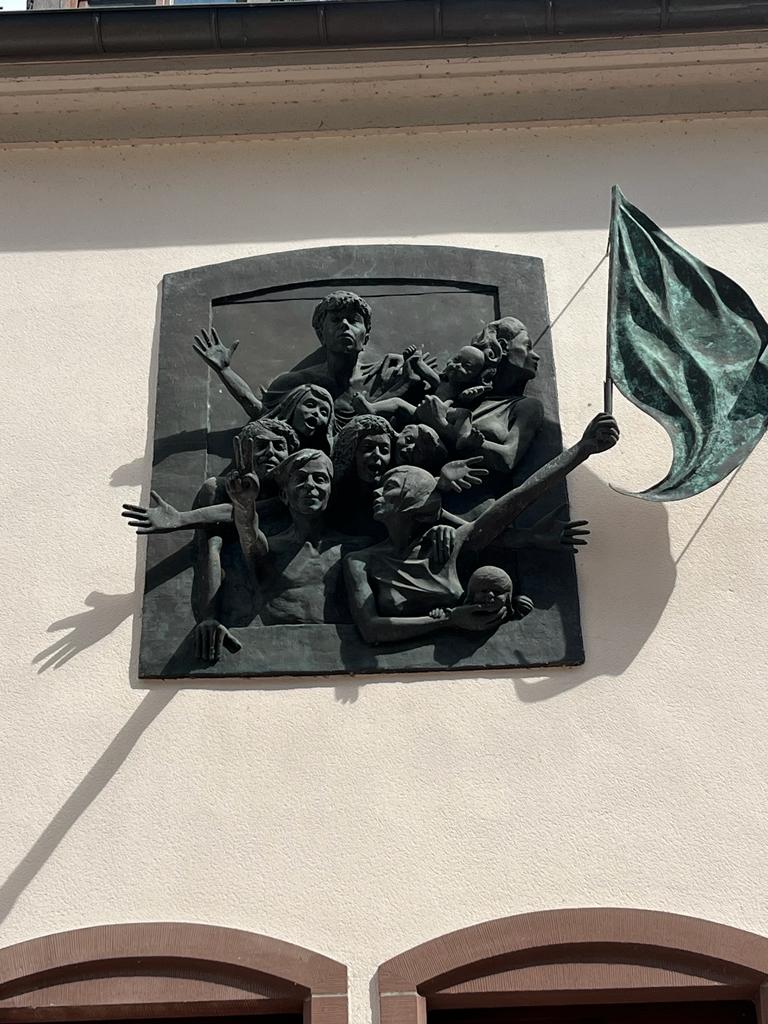 The rest of the day was taken up with washing, massages, sleeping, watching the Tour de France and another lovely dinner. It has been an excellent rest day.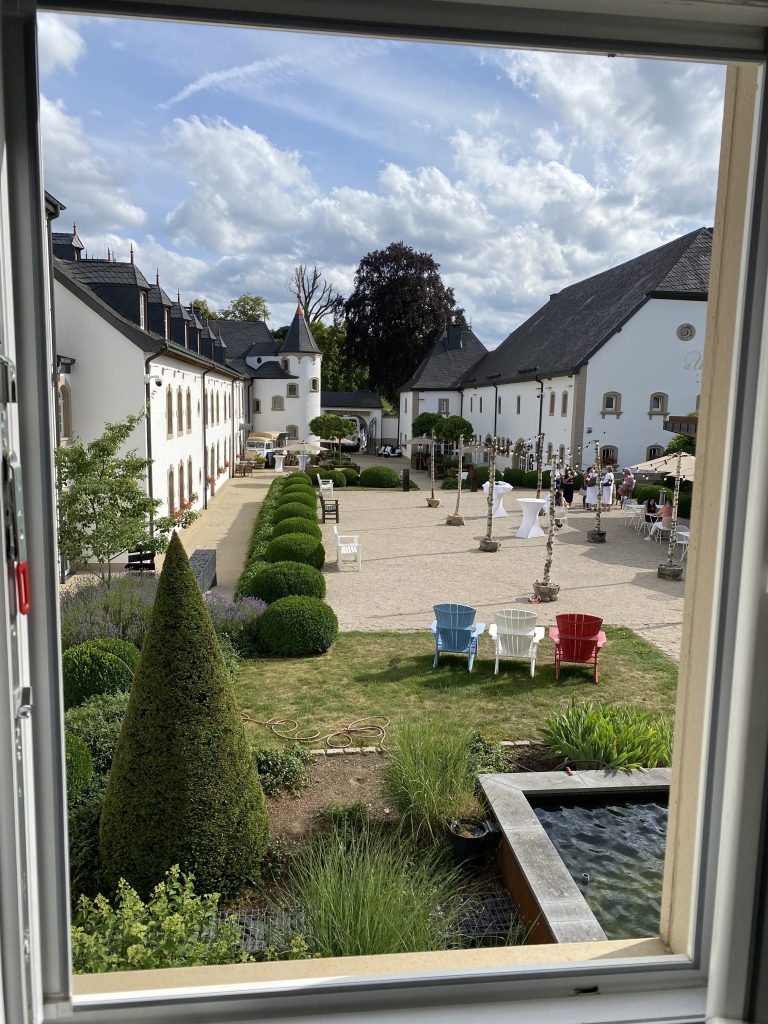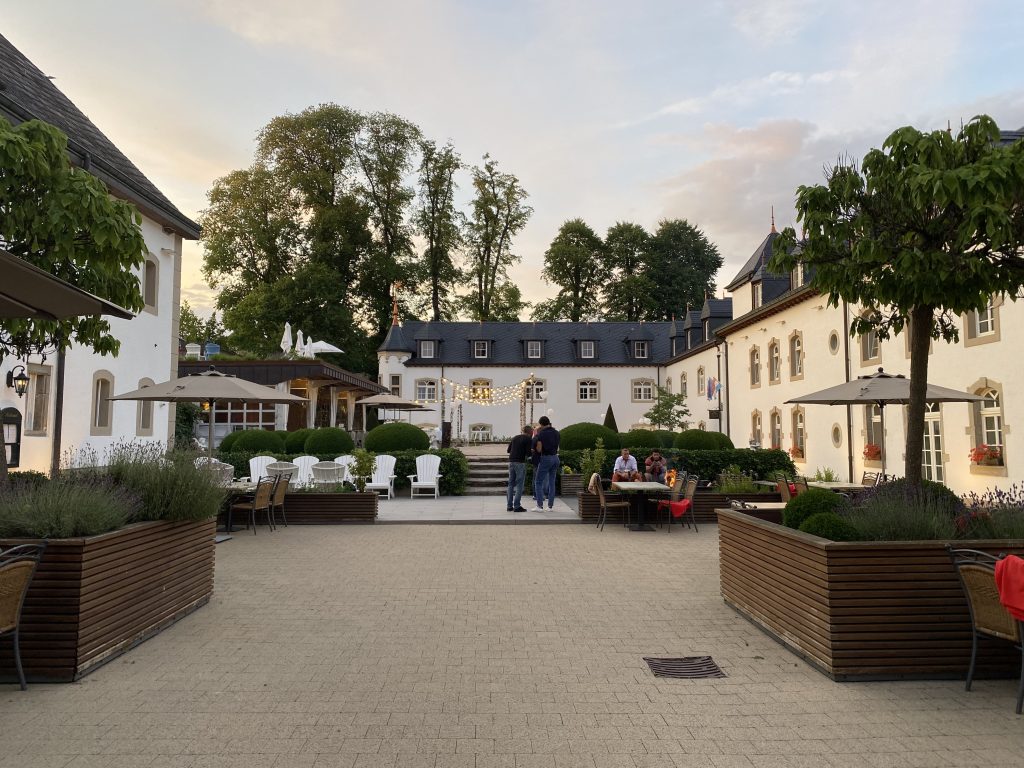 Massive kudos to our guides Max and Gab who just keep working incredibly hard to look after and give us the best possible experiences!!! LEGENDS ❤️