Today's ride was 77.6km with 259m of vertical climbing.
A wet morning meant that we avoided the 2 key climbs of the day mainly for safety reasons. However, a dry afternoon helped us finish the day in excellent spirits with plenty of time to wander around Cochem.
Coffee was meant to be at Krov, but nothing was open on an early Saturday morning so we cracked on.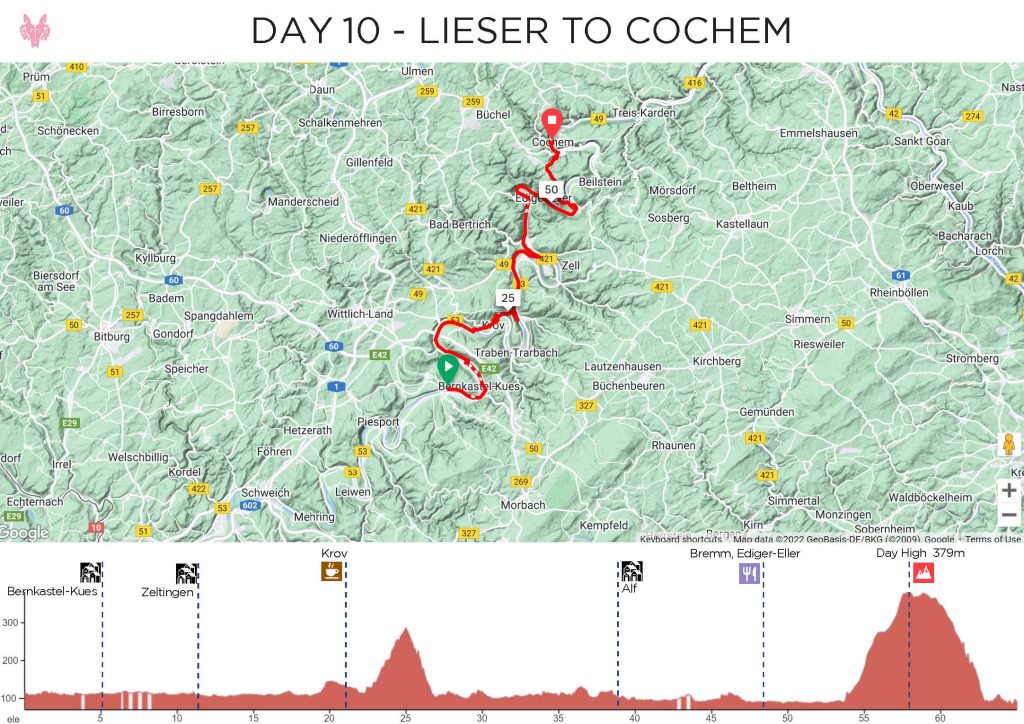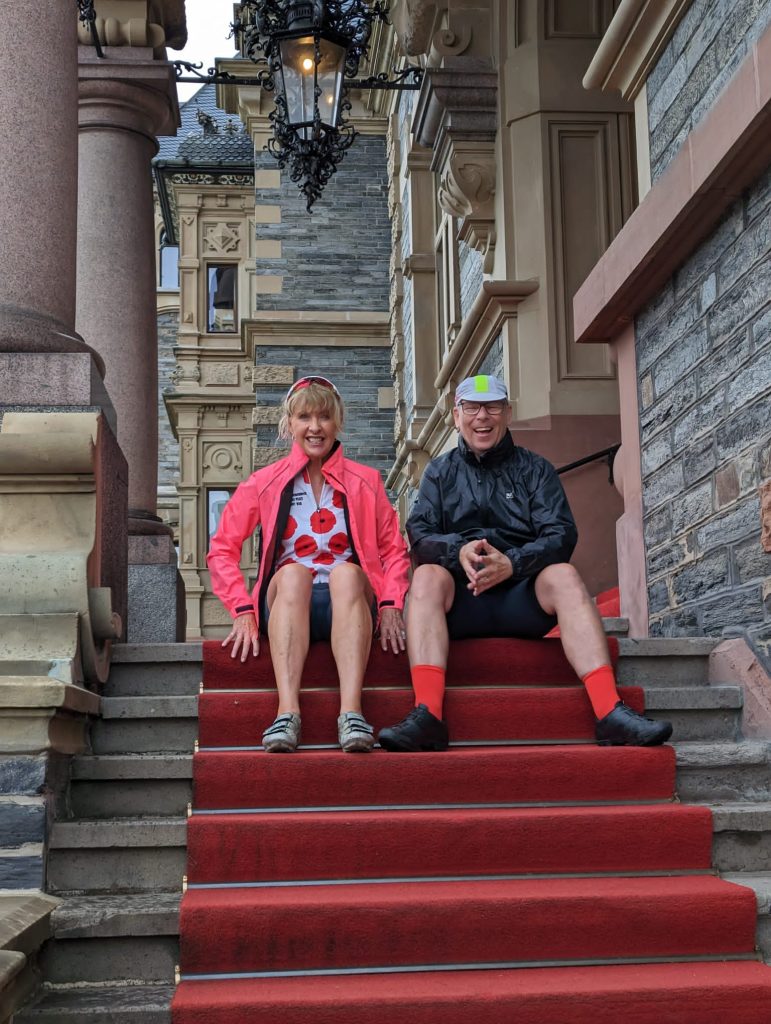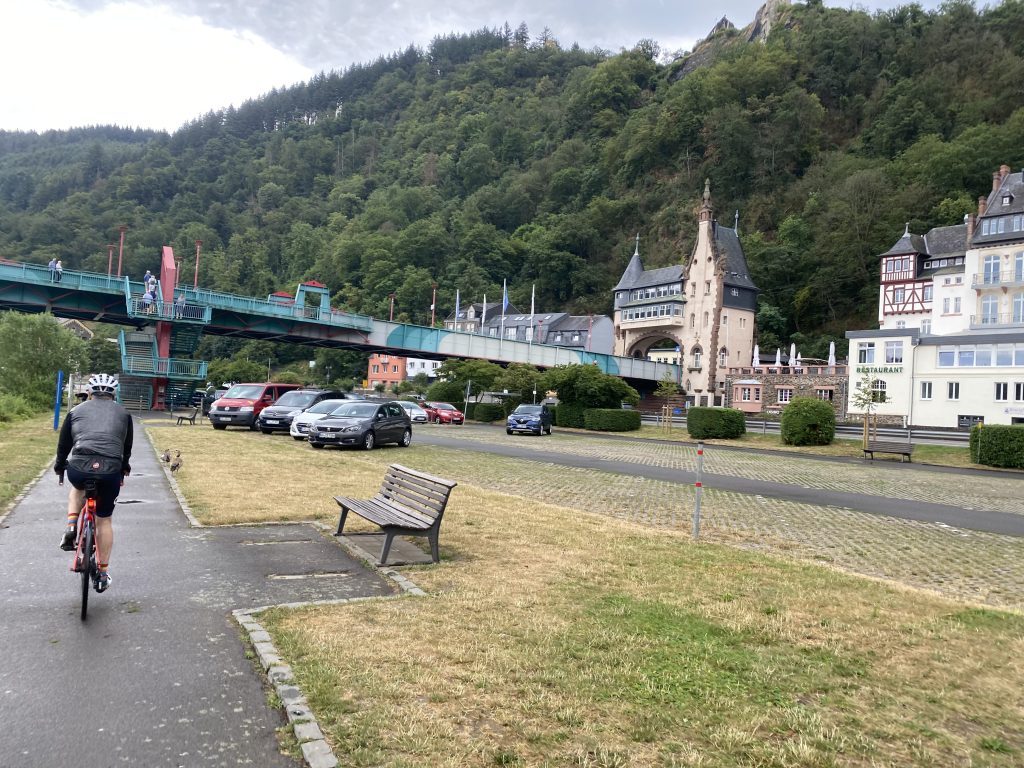 And at one stage were even overtaking River barges, but we also got hit with some pretty heavy showers of rain. This region contains some of the steepest vineyards in all of Europe.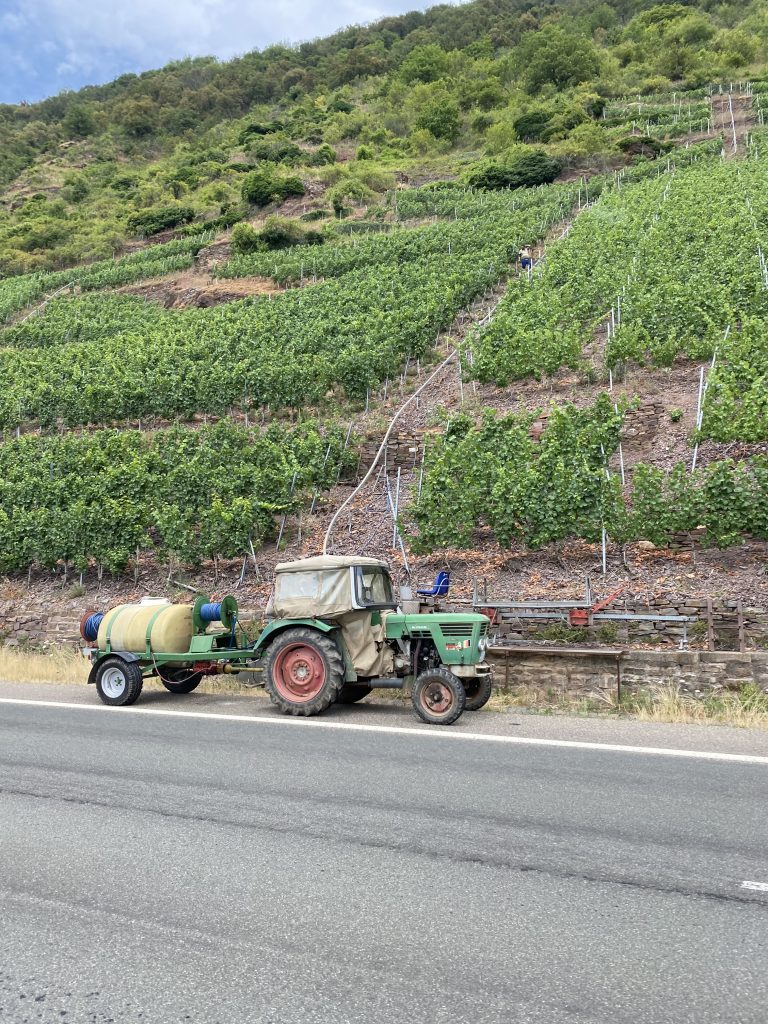 We found a little outdoor coffee shop in Alf and we're able to warm up and re-organise. As per yesterday, we decided to ride through to our final destination, rather than stopping anywhere for lunch. Luckily the weather broke and the sun to come out for our final 20 km.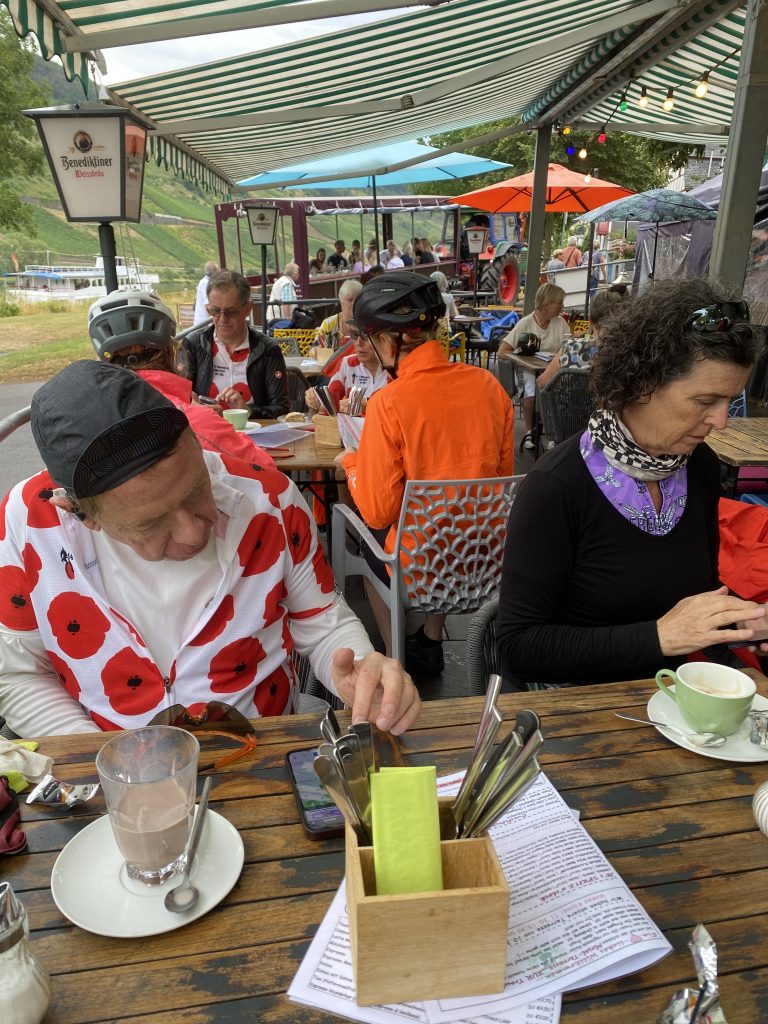 Cocham is a lovely tourist town, which seems to be dominated by the river cruise industry. Many of us enjoyed the afternoon, either wandering around the town or getting some much-needed washing or sleep.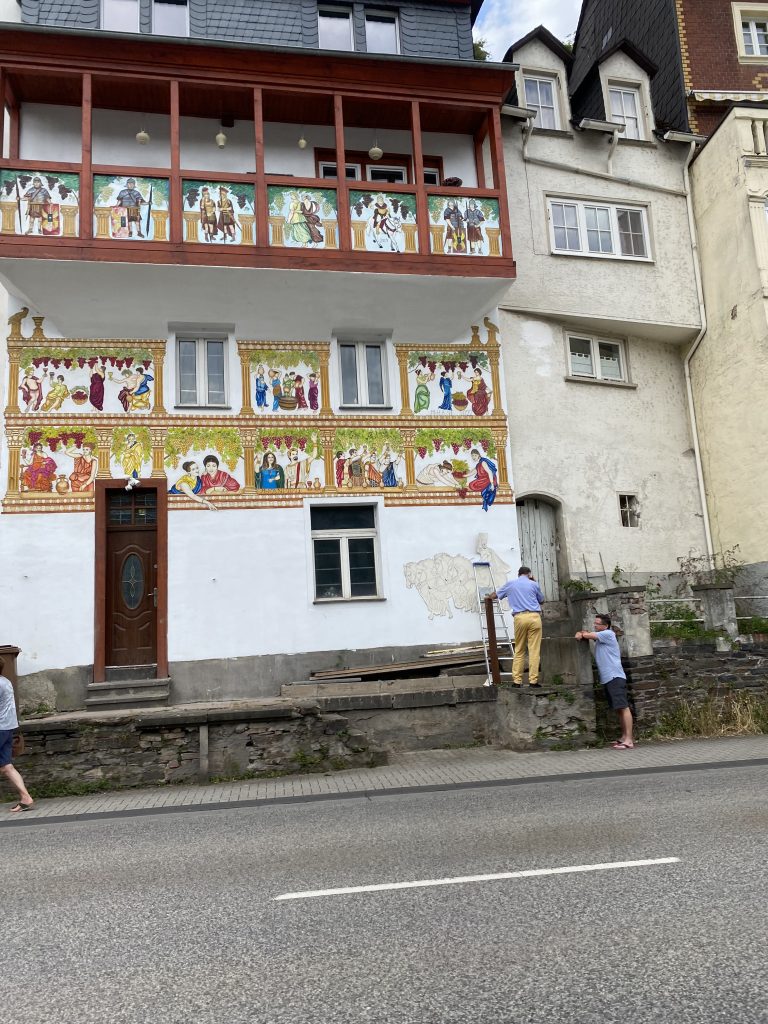 We were had dinner at a rustic style, hearty German restaurant called zum Onkel Willi. There were no English menus and we had lots of fun trying to translate the local menu, but everyone did really well and got what they wanted. It was a great night out.
We stayed at Hotel Zehnthof which was very basic, but friendly… just don't be early for breakfast!