Today's ride was 78.6km and 666 vertical metres including the famous cobble climb the Taaienberg – 530m cobbled climb at 6% (max 15%)
The Taaienberg, another listed monument, is known locally as "Boonenberg" after three-time Tour of Flanders winner Tom Boonen who used to use the Taaienberg to launch attacks upon his rivals in the race. As with the Paterberg, there is a rainwater gutter (right-hand side) that can be used to climb this berg as an alternative to riding on the cobblestones.
Congratulations to Peter, Nicole, Terese, Mark, Jules, and Max, who got up this nasty little beast without stopping or relying on any e-power!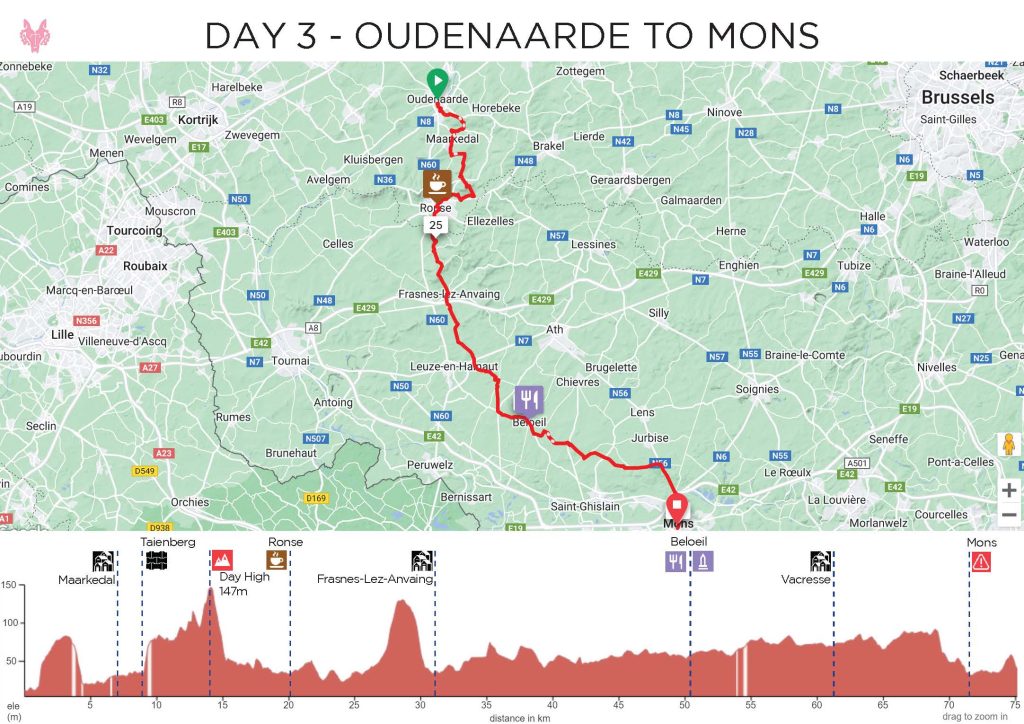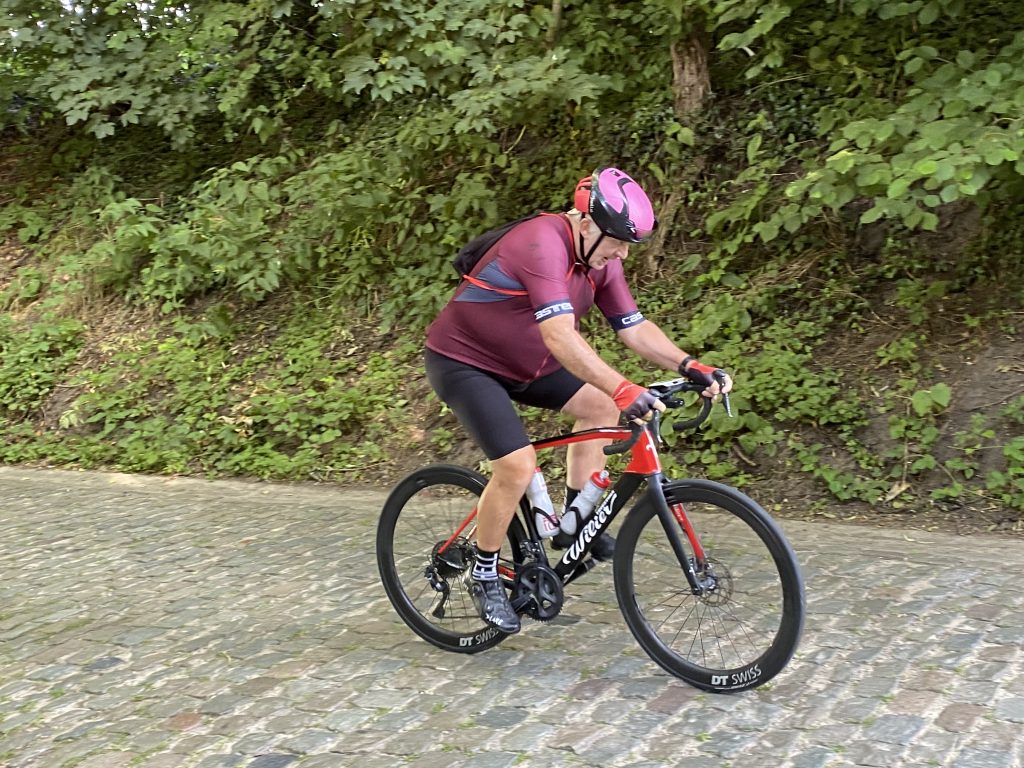 The key climbs were in the morning, but unfortunately, the weather temperature went well over 30° and the afternoon was a pretty tough slog into Mons. Coffee was in Moorsele and lunch in de Belleville by the road under a shady tree near the fish and chip shop ????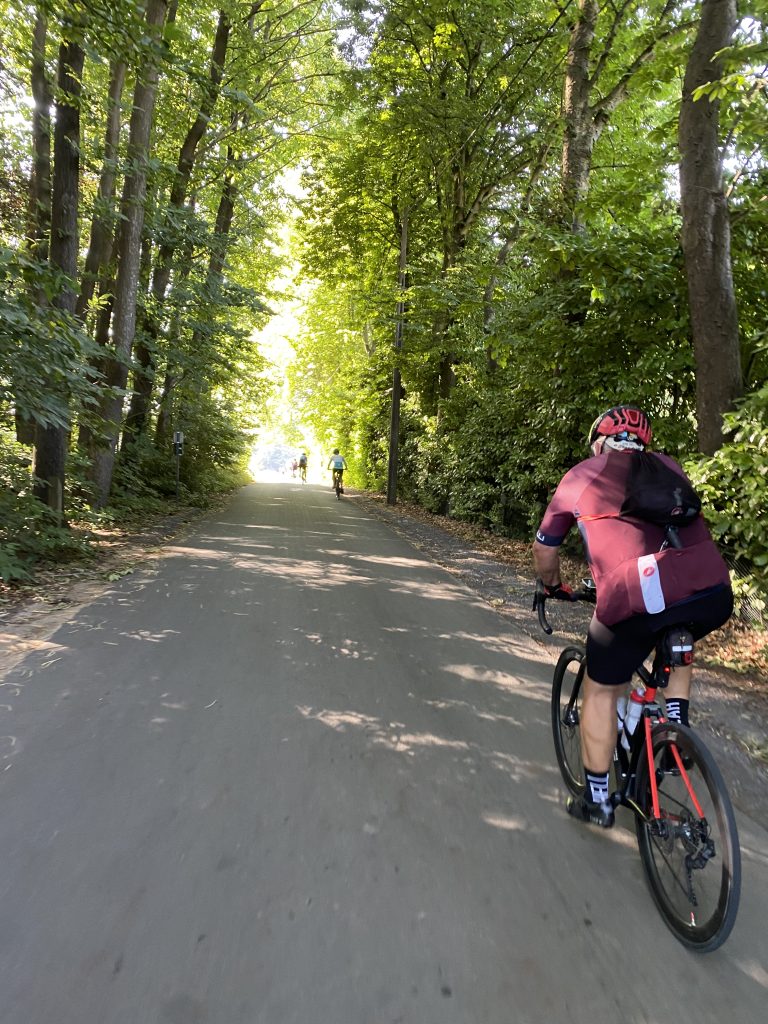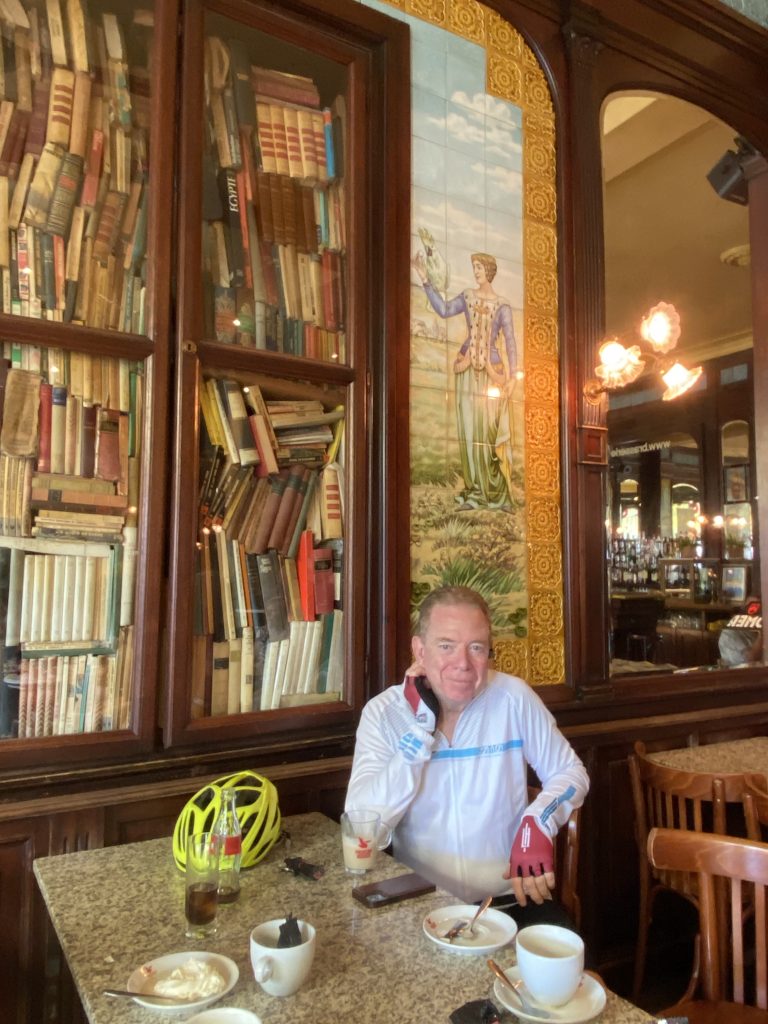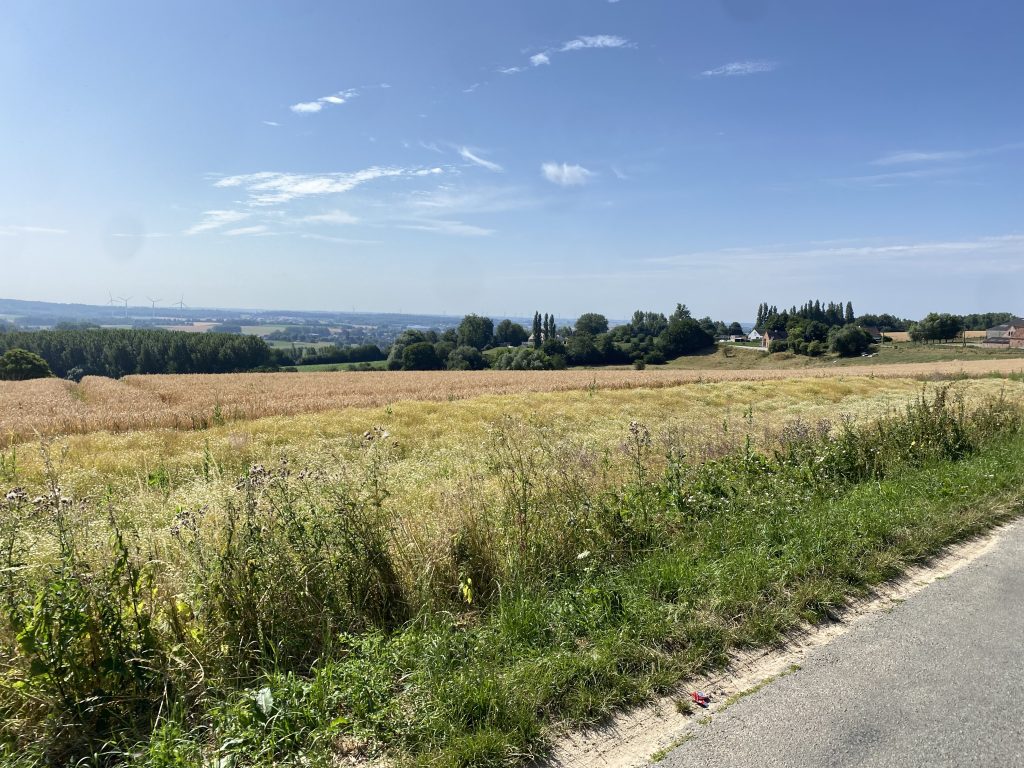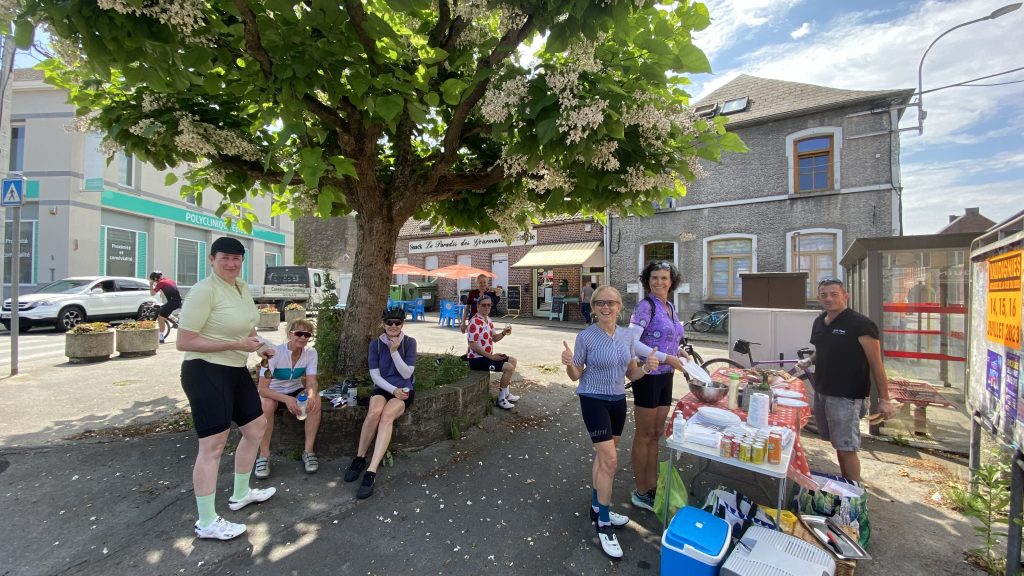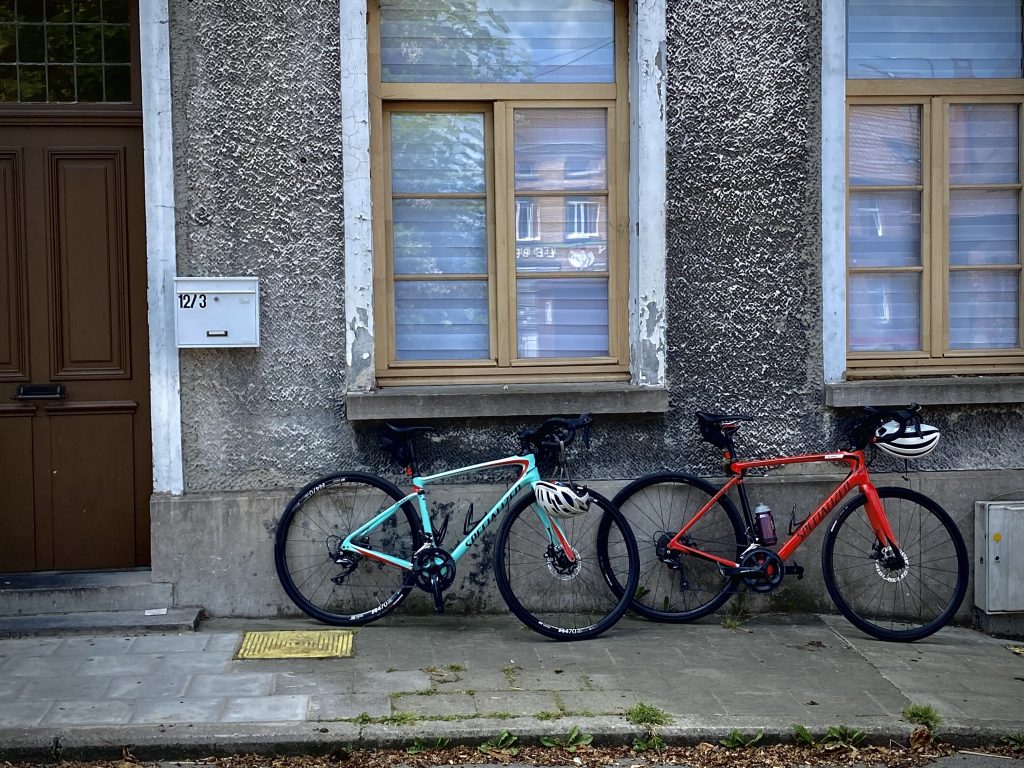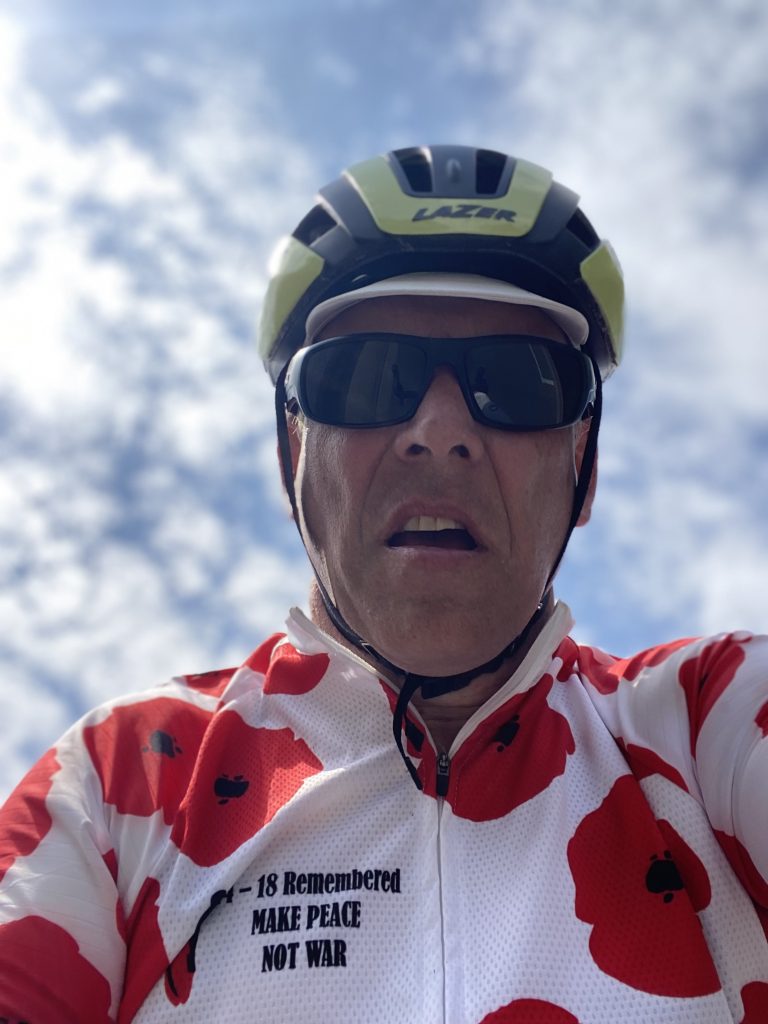 Once an industrial centre, Mons is now a student hub dedicated to tertiary activities. Mons has a beautiful square with its XV-century town hall and a UNESCO Beffroi (civic tower) which is the only one in the baroque style of the area. Mons is also famous for being the site of the first engagement between German and British forces during World War I. The first British soldier killed was the son of a London milkman John Parr (17) died near Mons on 21 August 1940. In an irony of history. The last British soldier to die on the battlefields of World War I was also killed in Mons. George Edwin Ellison, (40) had actually fought in the battle of Mons in 1914. Unfortunately, he was killed 90 minutes before the armistice came into force. Ellison is now buried at Saint Symphorien military cemetery …opposite John Parr. As a cemetery full of soldiers of all nationalities it also contains the first Posthumous Victoria Cross, winner of World War as well as the first German Iron Cross winner! Finally, it also contains the grave of the last British Empire soldier to die George Lawrence Price (25) who died just TWO short minutes before the ceasefire was declared. ???? he was one of 2738 men who died on 11 November. ????