Garmisch-Partenkirchen to Neuschwanstein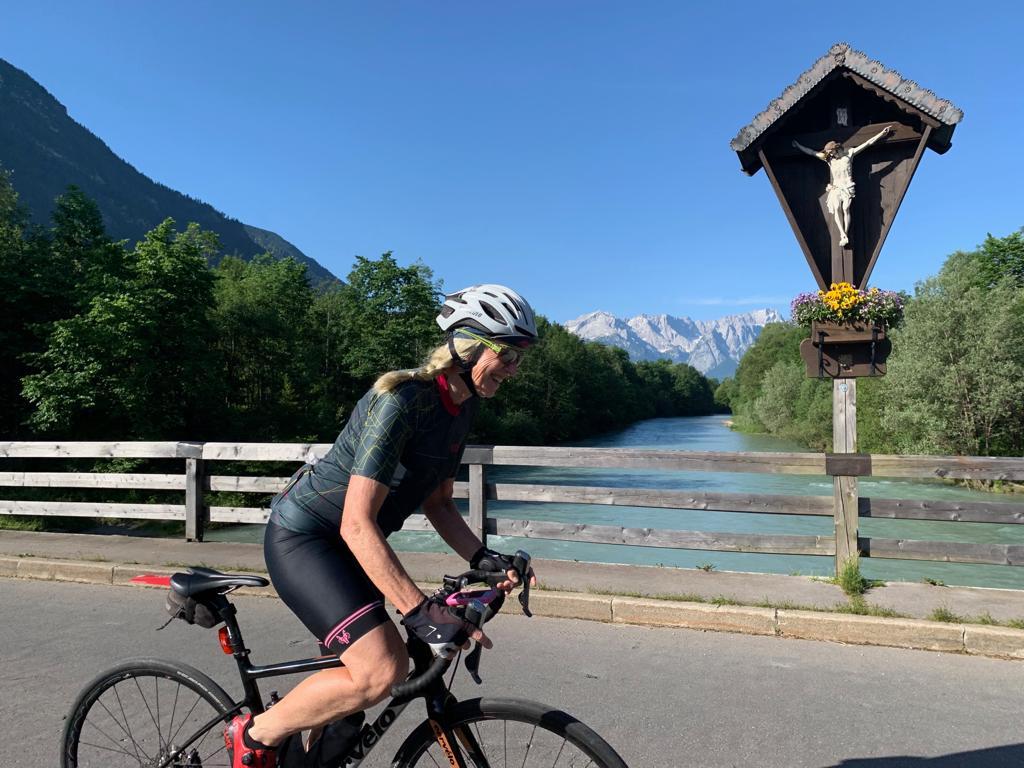 The day's stats at a glance:
distance: 64 kms
total ascent: 825 metres
Today we rode down a hill, up a hill, past a lovely lake (Plansee) and down another hill. We didn't have any of the tortuous gradients of the past few days, just enough to make the legs work a bit. Our destination was Neuschanwanstein, home to perhaps the most photographed castle in the world. (I'm not here for the castle culture but the riding, and it did not disappoint.)
I thought for a change I might let pictures and music tell the tale of the day so I've put together a little video. We had another wonderful spin and, like Di said, as far as the landscape goes we could easily be in beautiful British Columbia. Of course the architecture, food, language and other things are different but otherwise it's very similar to much of Canada's Pacific province.
At just 64 kilometres the ride was short to allow keen castle-goers the chance to tour famous Neuschwanstein.
And here's what the ride looked like …
So that's that. I hope you enjoyed the ride.