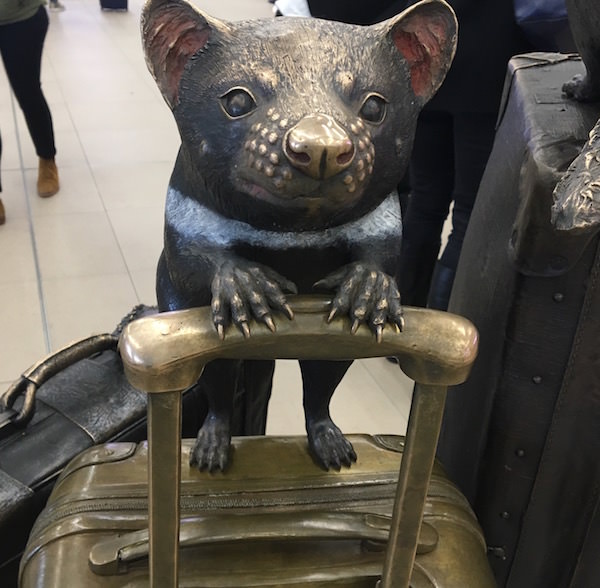 That's how many months it is – to the day – until the inaugural "Tasmania – UnderDownunder" tour kicks off. We're really excited to be launching this epic ride of the best cycling terrain in Australia. A tour covering 1600 kilometres/1000 miles spread over three weeks, with optional extra loops for the super-keen. Incredibly varied terrain: bucolic farmland, high country plains and lakes, sparkling white beaches, remote mountains, mysterious temperate rainforests and rushing rivers. And views that are constantly changing as you go over the next hill or around the next bend. And we have two rest days in wonderful but startlingly different locations, both in National Parks: one is deep in the mountains amidst the Tasmanian Wilderness World Heritage Area; the other on the edge of the Tasman Sea with those sparkling white beaches separated by soaring red granite domes.
Although this is the inaugural UnderDownunder tour, your local experts have been dotting all the "i's" and crossing all the "t's" to make sure that all the best route options will be taken, the best accommodation visited and the best of our pristine produce sampled. We've ridden 90% of all the roads we'll be travelling over, and driven the rest. By the time the tour rolls around we expect to have ridden all the remaining kilometres not covered personally by us on our bikes to make sure all the riding is blissful and there are no nasty surprises.
Sometimes people like to wait to see how a tour is going to shake down before committing: they are happy for others to go first and iron out any wrinkles for them. If you're one of those, why not be a pioneer this time?  A little tip: Tasmania is changing fast. It's a wonderful place, better than it has ever been in so many ways. However, as Tasmania is being discovered by all and sundry it will experience growing pains. Accommodation will become harder to come by, and the roads will become more crowded. We think it is just about perfect at the moment, which is the main reason why we were keen to get this tour launched. We are doing whatever we can to showcase this special place. We love it. We're confident you will too once you're here riding our roads with us. Come on down. UnderDownunder.