The place names in the eastern part of the state of Missouri make you feel like you've been transported back to the Punic Wars. This section of the USA, once part of France, was surveyed in about 1800 by a Frenchman, Antoine Pierre Soulard. Soulard loved his classical history, particularly it seems, Hannibal's war with Rome. Apart from the town of Hannibal, there are locations called Scipio and Fabius, and, indicating a wider antiquarian interest, Palmyra. Driving along a lonely highway in the Midwest corn belt and seeing signs to these places makes you feel like you might have entered a different dimension.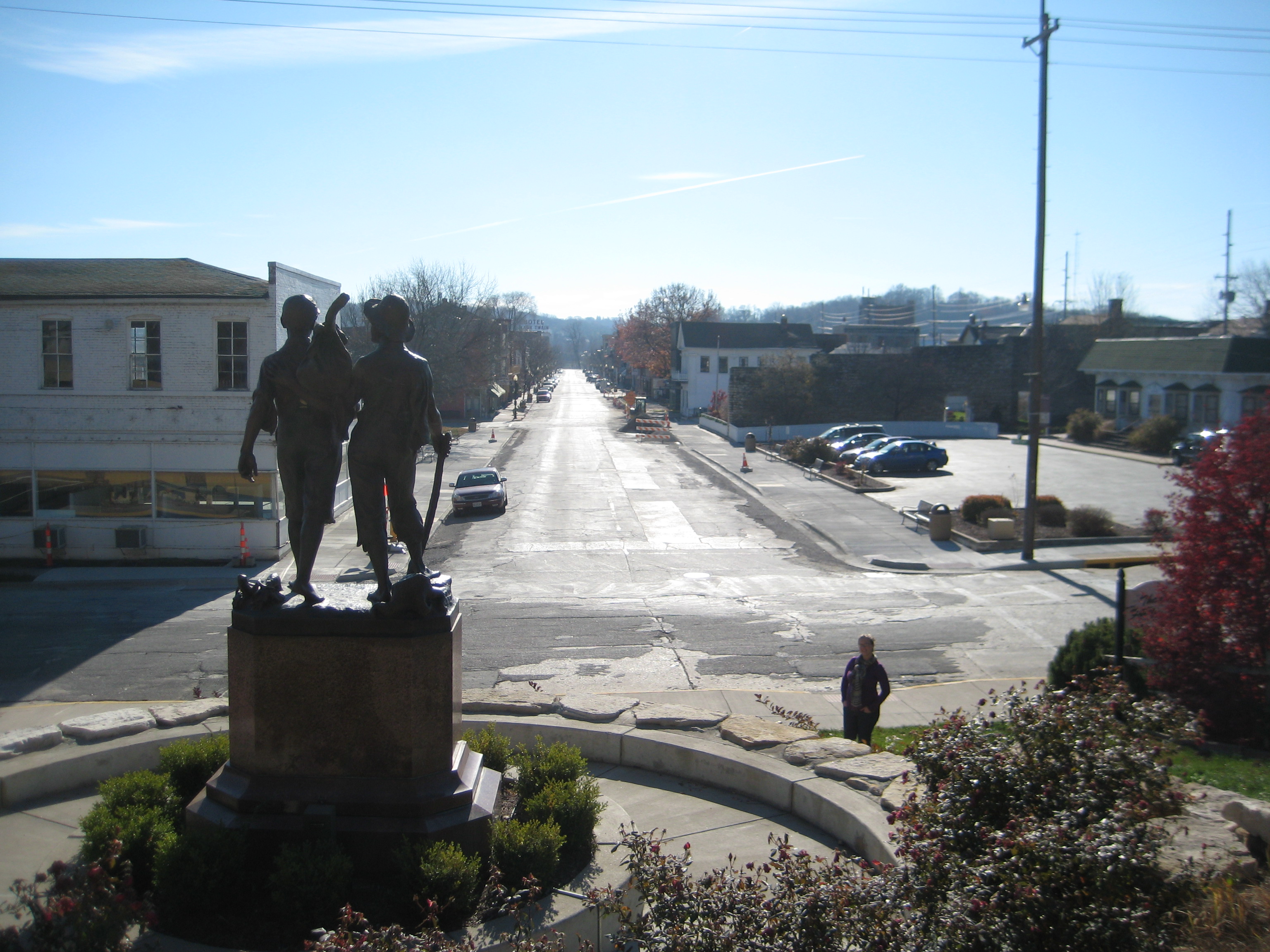 Some American patriots didn't like the idea of a Frenchman naming their towns. A 1905 book – that modestly claimed to be "beyond doubt the only authentic and complete history of Hannibal ever published" – contradicts the town's history museum. The authors write, a little oddly, that while Soulard owned an "extensive library…there should be no doubt that instead of being named by the French Surveyor General, the Hannibal site was so designated by the American Surveyor General, William V. Rector."  They quote from a book called Rural Hours that with southern vitriol refers to the "direful invasion of the ghosts of old Greeks and Romans headed by the Yankee Schoolmaster with an Abridgement of Ancient History in his pocket." 
Anyway…the town of Hannibal sits on a beautiful stretch of the Mississippi River and is famous as the birthplace of author Mark Twain, the creator of the characters Huckleberry Finn, Tom Sawyer and those fun stories about being a naughty boy. You can visit his original family home, his dad's office, the local Hannibal History Museum and stroll down historic Main Street and along the river. Many signs about Twain around the town call him by his original name, Samuel Clemens – I was a little bemuzed until I made a giant mental leap and worked that out! 
Mark Twain is very popular in China and translations of his works are on school reading lists, according to a fellow guest in our bed and breakfast (another story, but we later discovered on the local 'haunted Hannibal' ghost tour that our bed and breakfast – the Garden House – is regarded as the most haunted place in Hannibal Missouri, with much of the activity in our bedroom!). We did actually see a small minivan of Asian tourists in town and apparently the Chinese premier visited here during his recent tour of the USA. When you consider how far away Hannibal is from anywhere, that's quite amazing.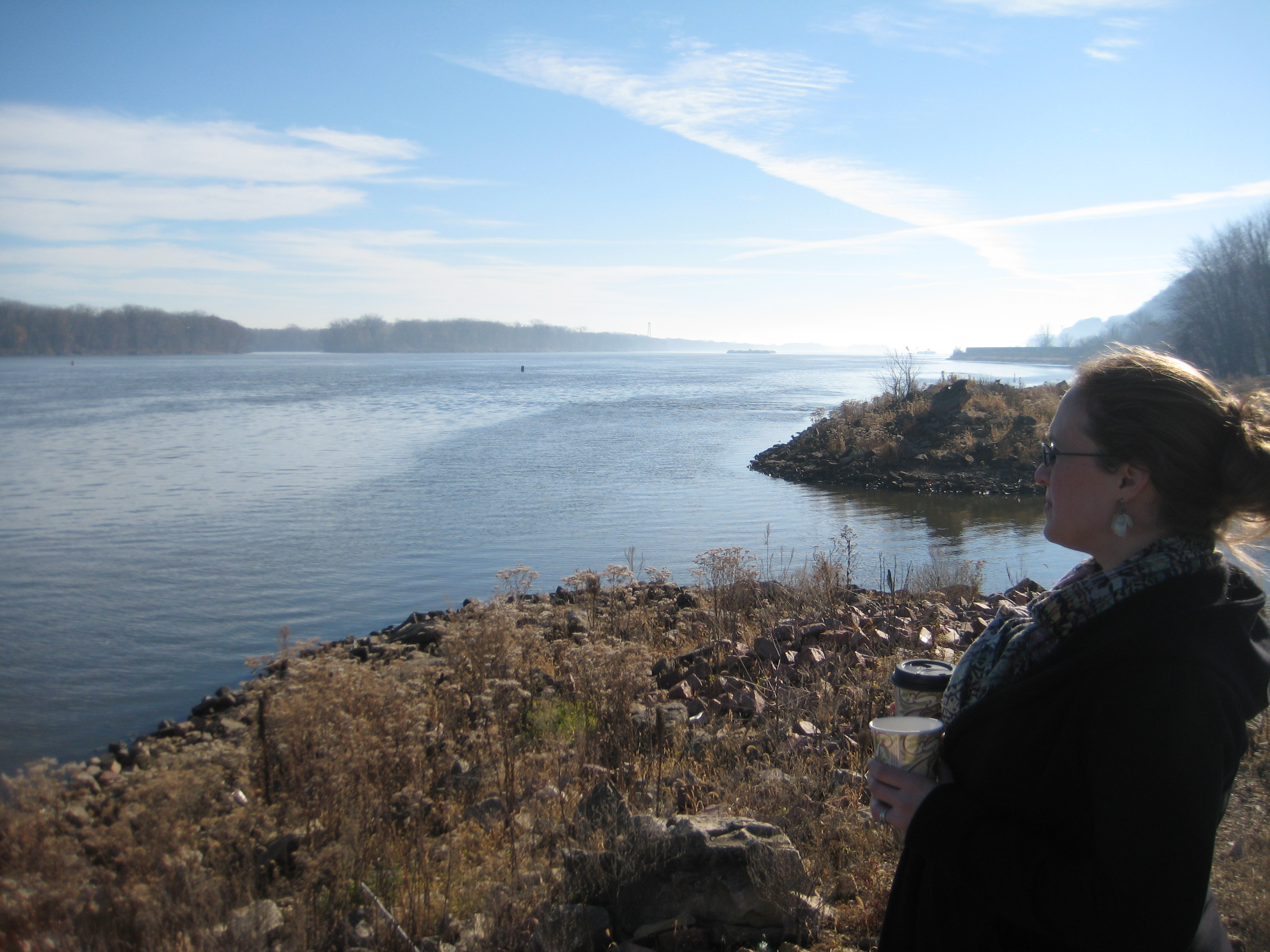 Another curious item. In the local history museum there was nothing about the Carthaginian Hannibal apart from an old, brown photocopied page. It briefly outlined his exploits and referred to him as an African leader and showed a picture of him as a blackman. Of course, whether Hannibal was black, white, yellow or inbetween is not important, but its almost certain he was of semitic ethnicity and so very likely, physically, of Middle Eastern appearance (whatever that is exactly).  It made me wonder whether the occasional references you find on the web to Hannibal being a black leader might have started in Hannibal, Missouri and be tied up with the civil rights movement here. Missouri was a slave state and schools were segregated in the town of Hannibal until the 1960s. 
But rather than Hannibal of Carthage, Missouri's Hannibal belongs to Mark Twain. Intriguingly, his autobiography was only published two years ago. On Twain's instructions, out of sensitivity to those still alive, his autobiography couldn't be published until 100 years after his death! Twain was very quotable. Here are some of his quotes