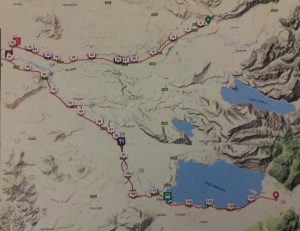 From Cunco,we rode out after the morning ritual, for a 155 km, 4000 ft ride with out the normally pesky headwind! The roads today were not bad, busy in some spots but the last 30 km were terrible and very busy.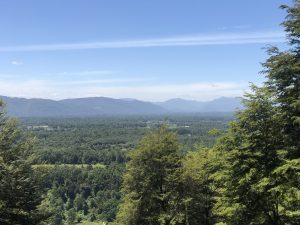 We headed back into the Andes through beautiful pastoral scenery towards the looming Villarrica volcano, which stands 2950 metres high. Villarrica means "the Devil's House". It erupted as late as 2015.
Coffee break was in the village of Pitrufquen at a cozy cafe that made real espresso and Americano coffee!!
We were delayed quite a while just before this due to one of riders having a nasty fall causing a fracture of his left femur at the site of a previous hip replacement. Best wishes Pat on a quick recovery, we will miss riding with you. He was scheduled to leave for in the next day or two. Since Pat arrived to ride Stage 2, he only got one full day of riding in.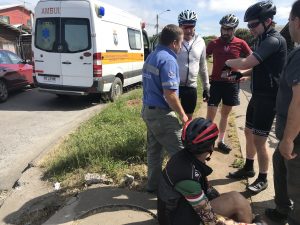 After coffee we rode to lunch at the 95 km mark, the boys having lunch all laid out for us at the summit of a big climb.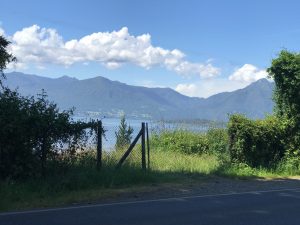 From there it was an up and down journey to the lakeside town of Villarrica for ice cream and a dip. Then on to our destination at a beautiful hotel in Pucón. The mighty Villarrica volcano looking down on us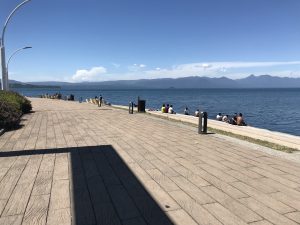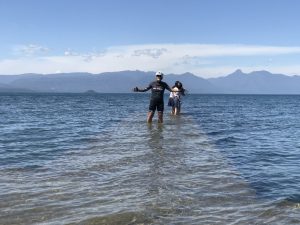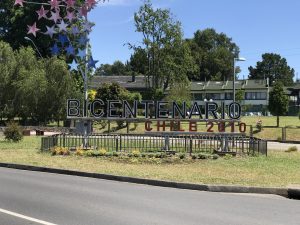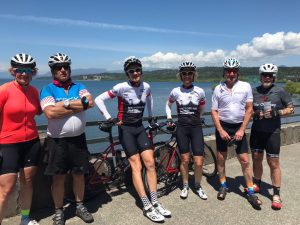 Teammates Belinda, Rai, Brent, Jane, Dave and Cycletooth
Pucón and Villarrica
Both these towns are a good size with nice lakeside resorts and have many fine restaurants offering indigenous Mapuche cuisine.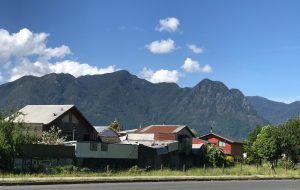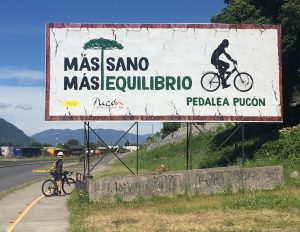 There are beautiful vistas of Lago Villarrica and 'the Devil's House'. This area is known for a lot of extreme sports activity and is overrun by tourists in the Chilean summer.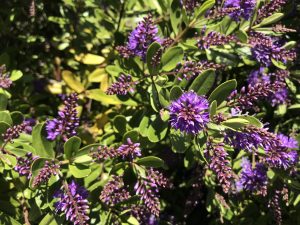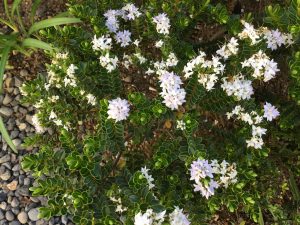 Home for 2
We arrived in Pucón after a long hard grind and staying for 2 nights at the beautiful Green Park Lodge. Post ride beverage (Kuntzman Oktoberfest style lager, very cold and tasty!), and a swim.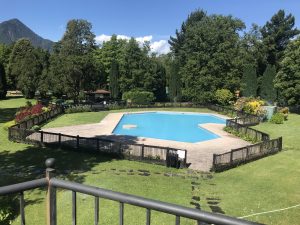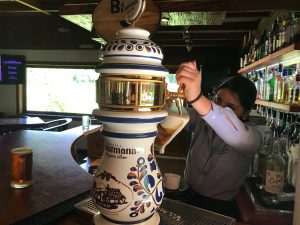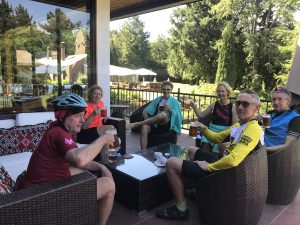 Kuntzmann "das  gut bier"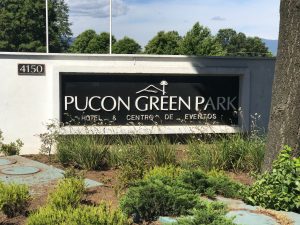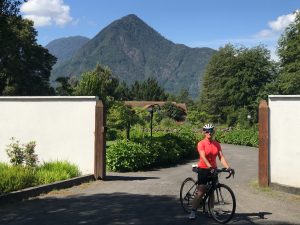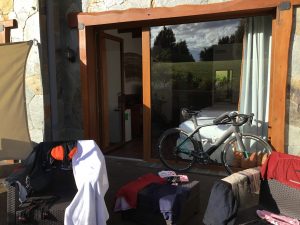 Wash out the kits and hang to dry in the late afternoon sun. The view from our patio…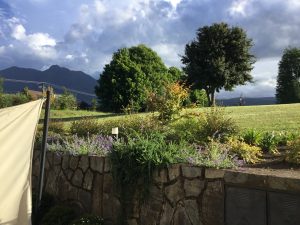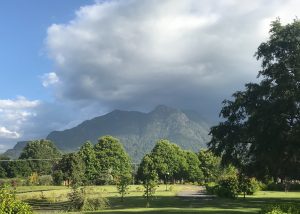 Dinner was served outdoors in the garden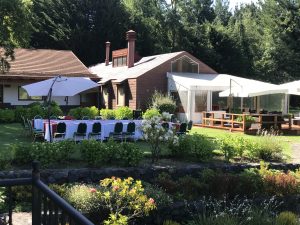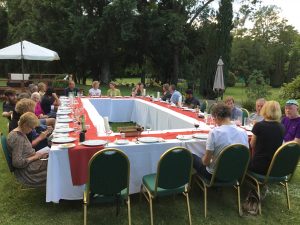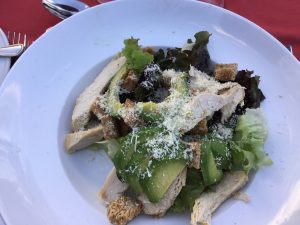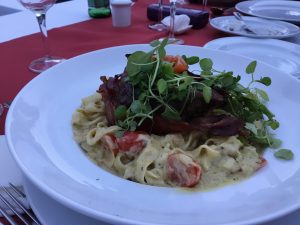 Volcan Villarrica, 'the Devil's House'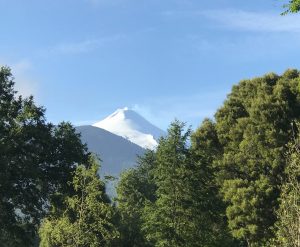 viewed from the dining room of the hotel.
Please support The Allie Sunshine Project's initiative Biking4Benches
http://www.gofundme.com/biking4benches