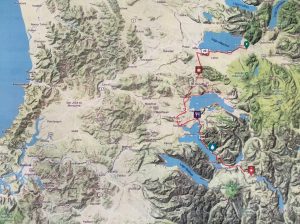 Pucón to Huilo Huilo
Today's ride was 150 km with 6500 ft of climbing and for extra fun, 6 km of dirt/gravel.
The volcano was in a little cloud when we awoke but that quickly burned off to show the peak……and it was active! Look closely. The last major eruption was in just 2015.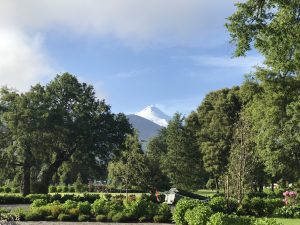 Note: There are over 500 volcanos in Chile which are considered active. 60 volcanic eruptions have occurred in the last 400 years. Volcano Llaima has erupted 8 times and Villarrica 6 times.
We retraced our route back along Lago Villarrica, 20 km to the edge of the town of Villarrica, then turned south into lush hilly farmland.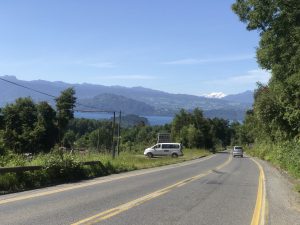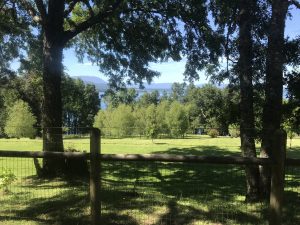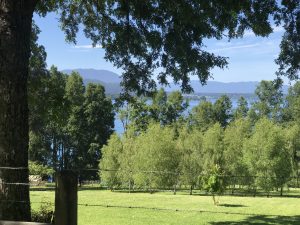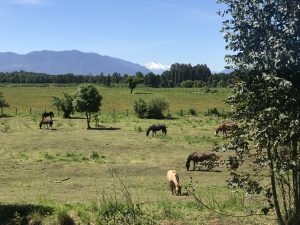 At 60 km we approached Lago Calafquen, with Volcano Villarrica still looming to the east.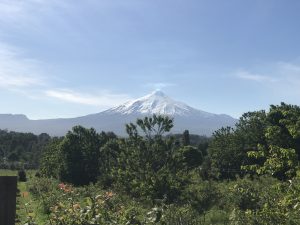 From there we rode until lunch at km 87 through the Chilean Lake District. Riding along Lago Panguipulli was beautiful.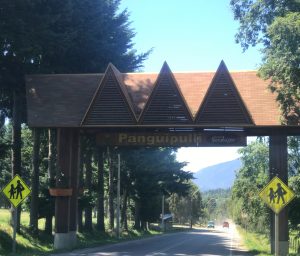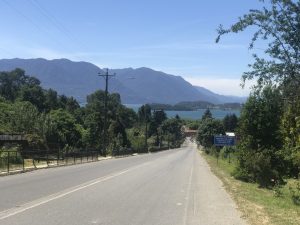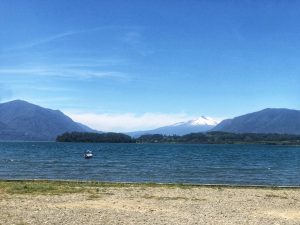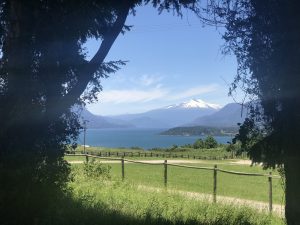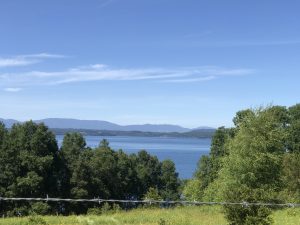 This was a tough ride. Fatigue is starting to affect me as it is getting a little harder to crank…. the 12% grades feel like 15%, the 10's like 12, the 8's like 10. Wouldn't mind a few Mt. Oxley's just about now. Most of day I rode alone and with a malfunctioning Hammerhead bike  computer. But the challenge drove me on and the spectacular scenery masked the pain. It was a day I won't forget!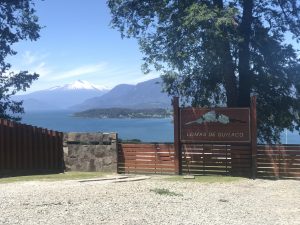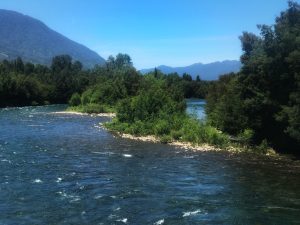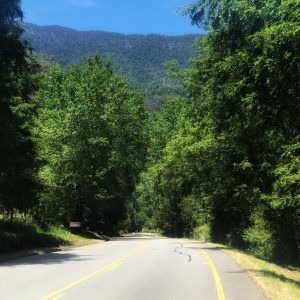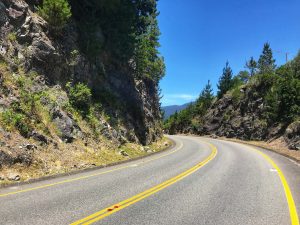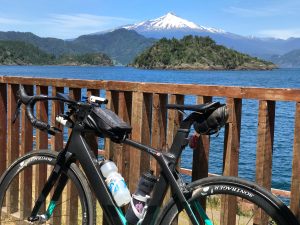 The road snakes up and up along the lakes.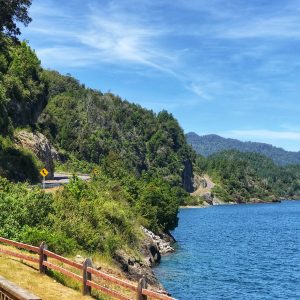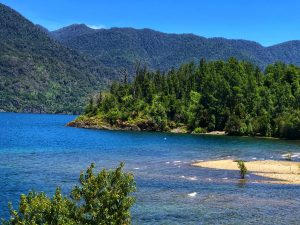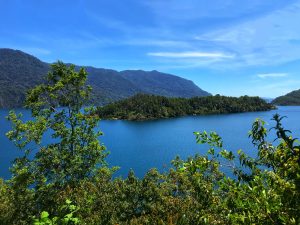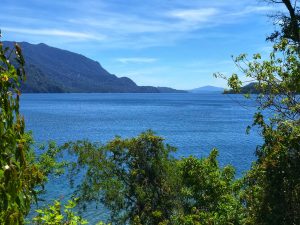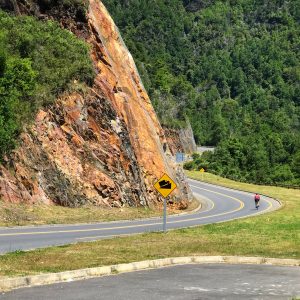 I waited for roommate Jesse to go by to catch this shot….it really tells the story of my day.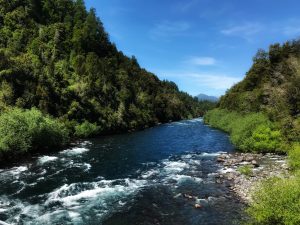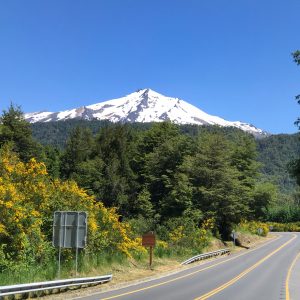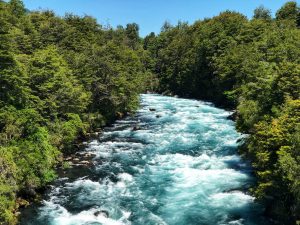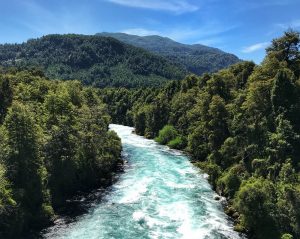 Wildflowers abound…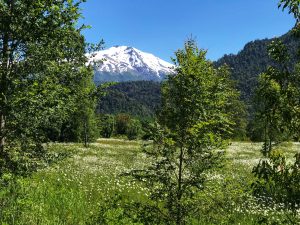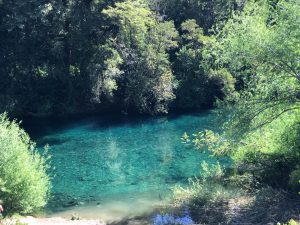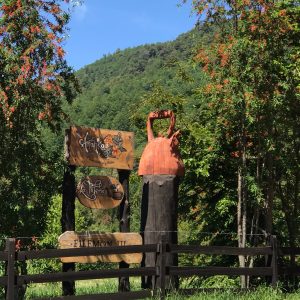 We finally entered our destination Huilo Huilo….it is quite a place.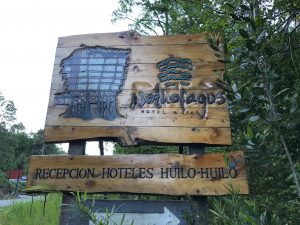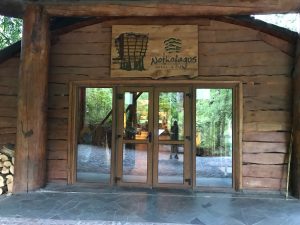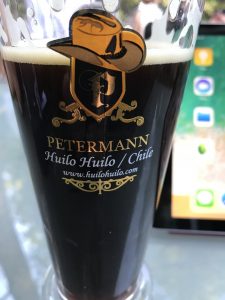 Reserva Biological Huilo Huilo
This place is located in the middle of the Chilean Patagonian Rainforest, under the majestic Andes mountain range.
Huilo Huilo is both an unique hotel and a Foundation. Its mission is to develop flora and fauna conservation projects. It also involves the local community and local businesses in this work.
The hotel is named after a particular genus of trees called the Nothofagus, a giant tree with huge branches. The hotel is completely built with local materials and lives symbiotically with the forest.
My next post will be all about this amazing hotel.
I forgot again to start my Garmin at the beginning so this Relive video is a bit short by 22 km.
Please support The Allie Sunshine Project's initiative, Biking4Benches
http://www.gofundme.com/biking4benches
Ola!