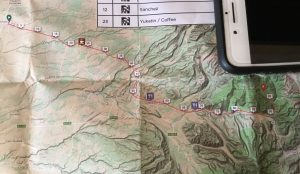 Wow! What a way to finish Stage 1 of Che!!
After our morning ritual, we headed out on what was to be a 100km, 6500 ft climb. An uphill ALL day! Average grade for the distance was about 9%, with spots kicking up to 12%.
But no dirt roads!…well except for the driveway leading to the hotel.
Today reminded me of a late September day at home. Started out quite cool requiring a jacket, but as the sun rose, the heat brought off the jackets. Tree's leaves still green, flowers in bloom, temperature topping out in the low 20's. A gorgeous day to ride.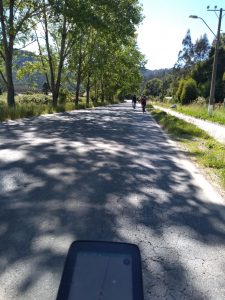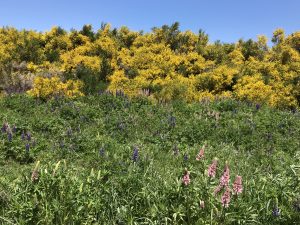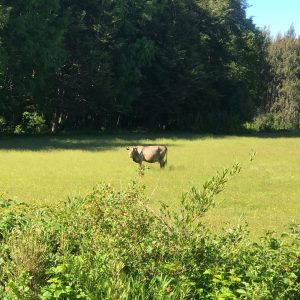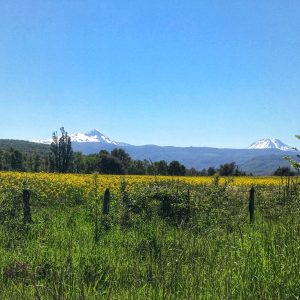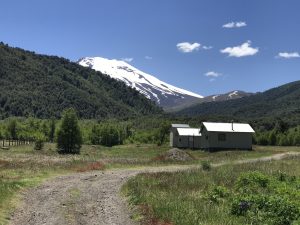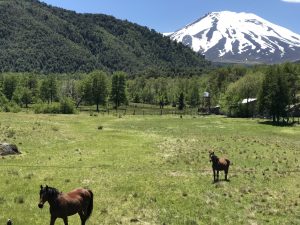 So we headed out of Victoria with one of the 3 large volcanos, Volcano Lonquimay, staring at us from quite a distance. It was seldom out of view, slowly getting larger as our km increased. The other volcanos showed themselves once in a while, but we will see them more fully in a couple of days.
The volcanos are the prelude to the mountains we will attack in the  Stage 2. We followed the Circuito Auracainia Andino highway.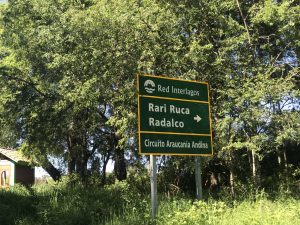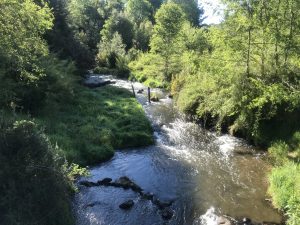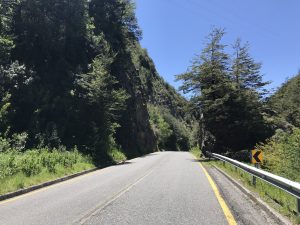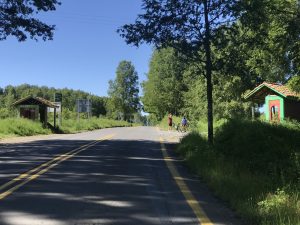 Coffee break at km 30 in Yukatin. A local woman and son with their vegetable bike stand. She was not pleased I took the photo. Notice her son  on the bike…he gave me permission then ducked his head. I was told later these people feel like a photo of them is stealing some of their soul.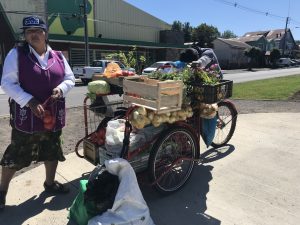 Picnic lunch at km 68 in a nice meadow that Manuel found. Fresh local bread, meats and cheese, avocados, olives, tomatoes and clementines, all grown locally.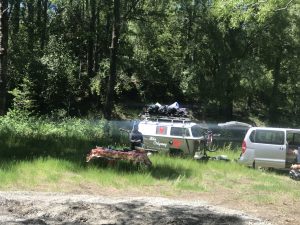 From there the last push to the top, at the base of the mighty Lonquimay and our hotel.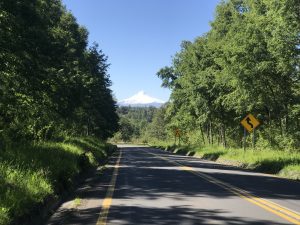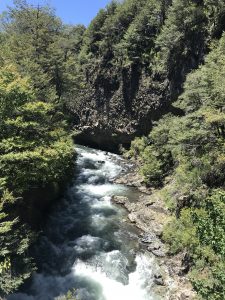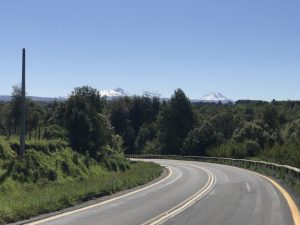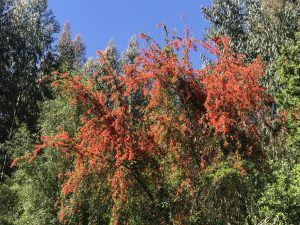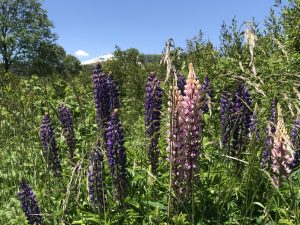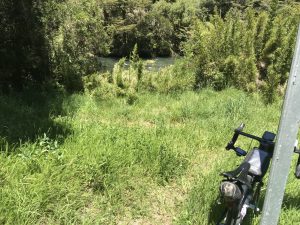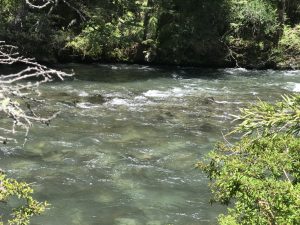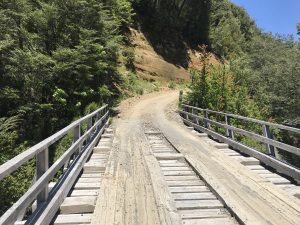 At one point I thought I had lost my iPhone. Stopping to take a photo I realized I did not have it, so I rode back 2 km and found it in the middle of the road. Fortunately no one had run over it! So my day was 104 km and few hundred feet more climbing.
We have officially completed Stage 1. Four of us (Jane, Brent, James and myself ) rode EFI …..every freaking inch. Can we do it again in a tougher Stage 2?……stay tuned.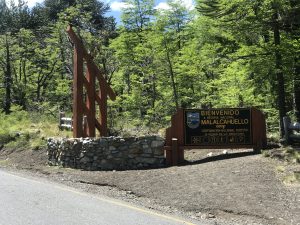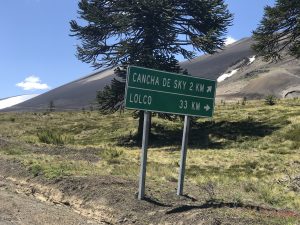 I had had reached the top and just happened that there was a little shrine…the way I was feeling at this point I thought maybe I should make a pit stop here! lol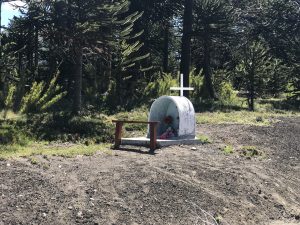 The view of Lonquimay volcano from our modern large hotel.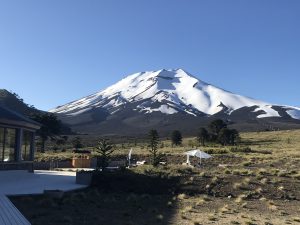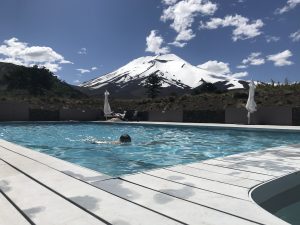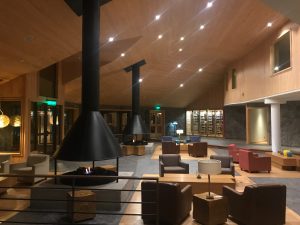 Lonquimay Volcano
This volcano is called a stratovolcano formed in the Pleistocene to Holocene age. The cone is truncated and the volcano lies within the Malalcahuello-Nalcas national park. It's last eruption began December 25, 1988 following 3 weeks of seismic activity and lasted for 13 months and ending in 1990. It is therefore nicknamed Navidad.
There was only one fatality but over 2000 people evacuated and most farmland and livestock was destroyed.
Finale and New Arrivals
Sadly the B Train will be taken out of service tomorrow as Bruno is returning to France. He was everywhere. If not on the bike pulling strongly through the headwind, he was helping with bike maintenance and a myriad of other things. He was also an interpreter of Spanish and of course, our sommelier. Will miss him on Stage 2. J'espere monter a nouveau avec toi!
Also my roommate James from Newcastle Australia is going home as well, I couldn't have asked for a better roommate….a nice guy, courteous and polite and a hell of a cyclist. Cheers mate!
New acquaintances tonight as 9 more people join our ranks. Introductions all around and a great dinner finished off a sensational day!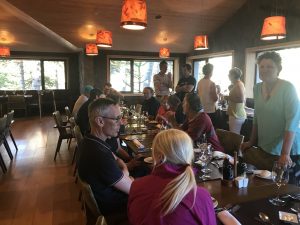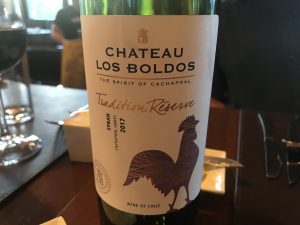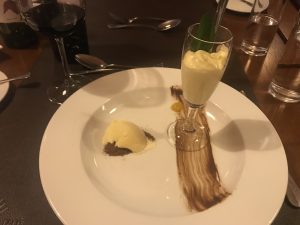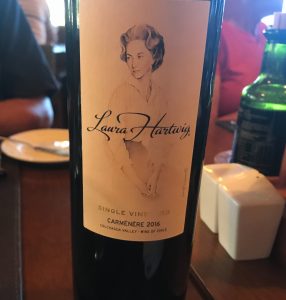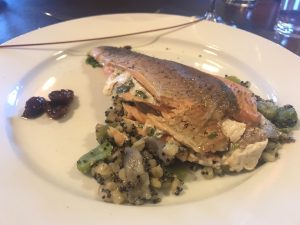 Rest day tomorrow….although there is a volcano to climb.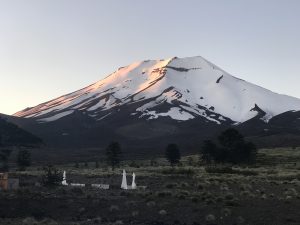 Oops! I forgot to start my garmin until 40 km into the ride,so the Relive video is shorter.
Ola